Key Points
Smart locks can be expensive, with high-quality connected locks starting at around $200 from reputable companies.
Many smart locks rely on or require access to another device, such as a smartphone or fob, which can be just as easy to lose as a traditional key.
Security concerns include human error with passcodes or weak passwords, as well as potential vulnerabilities in connected devices.
Smart locks require power, either through batteries or a hard-wired connection, which can be inconvenient for some users.
Alternatives to smart door locks include the Schlage Camelot Electronic Keyless Entry Lock, Kwikset Electronic Keypad Single Cylinder Deadbolt, and Kwikset Aura Bluetooth Programmable Keypad Door Lock.
Smart home devices can make life easy for homeowners from virtual assistants to intelligent appliances. Security is key with anything connected, and one of the reasons to avoid a new smart lock. While these locks can provide keyless entry into your home, there are four negatives every homeowner should be aware of. Hackers may be the most discussed threat, but they aren't actually the biggest concern for consumers interested in a smart lock today.
What Is a Smart Lock?
Smart devices come in all shapes and sizes, and we've seen this type of connected tech find its way into some surprising areas. Some refrigerators can help you order groceries, and there are smart scales capable of calculating more than your weight. Smart locks fall into that category although there are three main variations of these devices available to homeowners today.
Biometric, password-based, and locks that unlock using a FOB are all popular options. The method of entry can vary, but all of these systems have one thing in common. They add a new way to enter a home while allowing people to leave traditional keys behind. While most of the best smart door locks have slots for a key, it's there as a backup.
People that lose keys love these locks and some allow you to let someone into your home remotely. Being able to enter your home with a code or fingerprint is an exciting prospect. It also opens the doors to new issues, however.
The Best Reasons to Avoid a New Smart Lock
As you might suspect, security is a potential concern and a good reason to avoid a new smart lock today. It can certainly cause issues, although many problems come from user errors or poor installations. The biggest reason to avoid this type of technology at the moment simply comes down to price.
Smart Locks Are Expensive
It may seem like a good idea to buy a high-tech expensive lock to guard your home, but a "good" smart lock is far from cheap. While you can find budget-friendly models from smaller brands, do you want to put your trust in a company you've never heard of?
Eufy makes some great tech and has highly-rated smart locks, but they aren't a company that's specialized in locks for 100 years. Schlage has and Yale has been around since 1868. Have you heard of brands like SMONET or Dernum? Probably not, and while they have some highly-rated smart locks for cheap, they are far from the best.
You can spend $60-$100 for a budget-friendly smart lock for one door from an unproven brand. If you want a high-quality connected smart lock, pricing begins at around $200 from reputable companies. By comparison, you can pick up a keyed double-cylinder deadbolt and entry knob from Kwikset for $30 in a variety of finishes.
If you have multiple entryways into your home or want to make all of your locks smarter, it can get pricey. Especially when you consider the cost of installation unless you're handy with tools and have standard locks on your home now.
Reliance on Other Devices
Depending on the type of smart lock you're interested in, you may still need a digital key instead of a physical one. That means the lock may not be as hands-free as you think.
Smart locks designed to work with mobile phones are easy to use; as long as you have your smartphone with you. The best smart locks will give you multiple ways to enter your home, but most rely on or require access to another device. If you have to pull a smartphone out of your pocket to enter your home, you might want to rethink moving away from a keyed lock.
The same goes for smart locks that work with fobs or other gadgets which allow users to swipe for entry. They are handy and can keep you from digging through your purse or pocket for keys. Unfortunately, they are just as easy to steal or lose as a traditional house key.
Want to buy a smart lock that allows you to let guests or a dog walker in while you're away? You'll need access to the internet on both ends for this to work. Having to use another device instead of a key isn't ideal, and can lead to problems with the next issue on our list.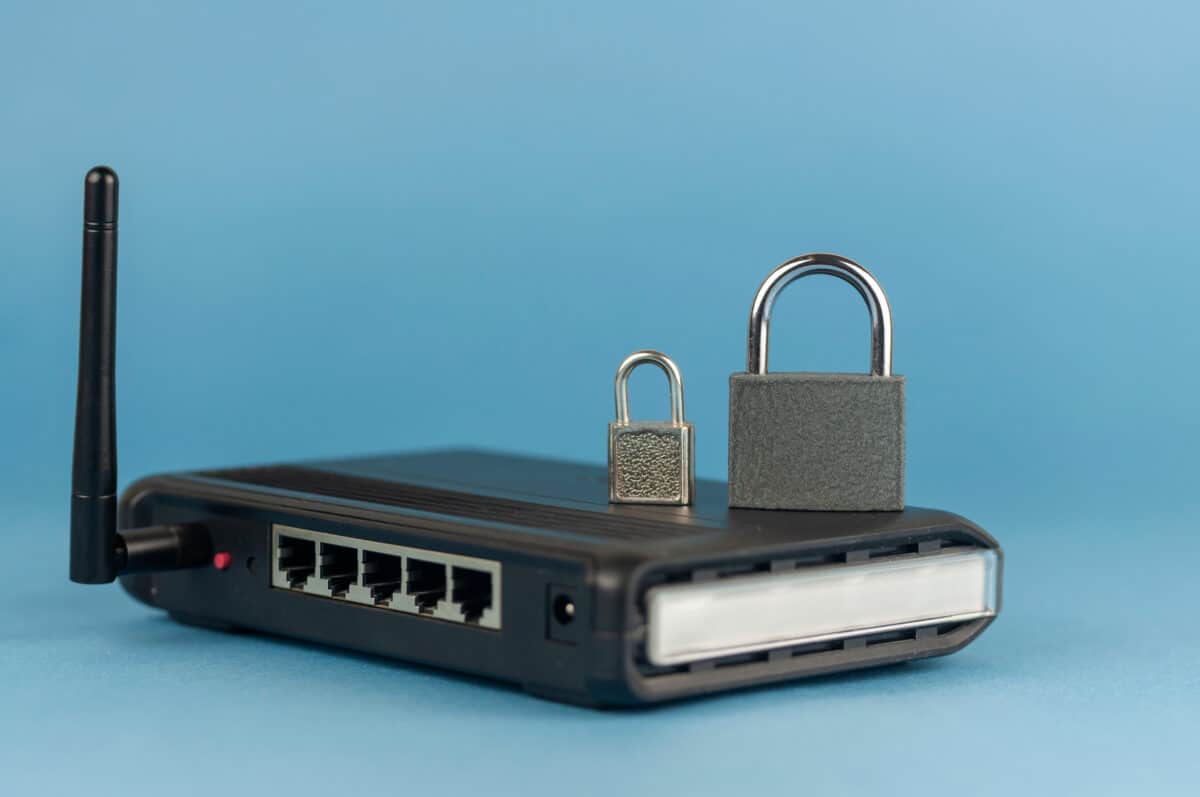 Security
One of the issues with "connected" devices is security. It's something we discussed in our reasons to avoid a smart doorbell, but more important with intelligent locks. If someone has access to your doorbell, they could spy on you or access data but the damage is limited.
When there's an issue with a smart lock, a thief or hacker could have access to your entire home. That shouldn't be a major concern when you purchase a lock from a reputable brand, but something to consider nonetheless. Even if the locks have been properly installed, human error with passcodes or weak passwords is just as bad as a lost key.
It's also important to note that most smart locks also have the option to use a key. That's important and a great way to ensure you can get into your home if there's an issue with the lock. Unfortunately, it defeats the purpose of going keyless and provides just gives a thief a way to potentially circumvent the smart lock.
They Need Power
There are different categories or classifications of smart locks. A common thread with these devices regardless of the style is the fact they need power. Reliance on power may seem like a minor reason to avoid a new smart lock, but it is something you'll want to consider beforehand.
Power requirements for smart locks vary depending on the style of lock. All require a battery, which will eventually need to be replaced unless they are hard-wired for a unique installation. Replacing a coin battery or AAA every so often isn't a deal breaker, but it could be if the smart lock also requires the internet.
Smart locks with features like remote entry need a connection to your home network to work. That's not ideal if you're trying to issues with security to a minimum. It could also render a flagship feature useless if you don't have a stable enough connection or spotty Wi-Fi in your home.
Alternatives to Smart Door Locks
Manufacturers use the term "smart" loosely when describing connected devices. It's a blanket term that applies to smart door locks and makes some locks easy to overlook. The best alternative to a smart door lock doesn't have to have an internet connection to be more intelligent than a classic keyed doorknob or deadbolt.
Schlage Camelot Electronic Keyless Entry Lock
Schlage is a brand consumers know they can trust when it comes to home security. The company has a number of semi-intelligent keyways in its current lineup including the BE365 Camelot Keypad Deadbolt system.
This keypad lock is ready to go out of the box with two pre-programmed entry codes. It's a grade two deadbolt powered by a simple nine-volt battery which has a lifespan of two years. The keypad is illuminated to help you access your home in the dark. You can also assign up to 19 codes that allow guests and family entry without ever having to loan out a key.
Schlage's deadbolt system is simple but effective and sports a three-year warranty. It's cheaper than a connected smart lock but smarter than a traditional one. The only drawback for some homeowners may be the style, although the Plymouth variant has a more contemporary design.
The Best Alternative
We earn a commission if you make a purchase, at no additional cost to you.
Kwikset Electronic Keypad Single Cylinder Deadbolt
Kwikset is one of the top lock manufacturers in the world. You can find their knobs and deadbolts on the doors of millions of homes, including keypad locks. If you want to add an affordable deadbolt to a door with a keypad, our favorite is the Kwikset 264 electronic deadbolt.
This classy lock has a 10-digit keypad that allows homeowners to leave the key behind. While it has a KE1 keyway from Kwikset, this grade three lock doesn't need it. The system can store six different user codes, is backlit, and has a lock button. Pressing this button locks your home instantly, but it also has an auto-lock feature that you can set to activate after 10 seconds.
The Kwikset 645 keypad deadbolt has a style that goes with any door. It's affordable, customizable, and even has a built-in siren. While it doesn't have a remote access feature, you don't have to deal with Wi-Fi and can still use temporary codes to let guests in. You can pick up this smart deadbolt by itself or as a set with an exterior knob.
Best Budget
We earn a commission if you make a purchase, at no additional cost to you.
Kwikset Aura Bluetooth Programmable Keypad Door Lock
Our next option from Kwikset is completely different from our first aside from an illuminated keypad. The Aura keypad door lock system is a connected device, but one that doesn't rely on the internet while allowing people keyless entry into their homes.
The Auru utilizes Bluetooth for locking and unlocking the door. It has a 100-foot range and works alongside the Kwikset app. The app lets you check the history on the lock or set up a schedule to let workers or housekeepers into a home. You can also set up codes from a mobile device, and this intelligent lock can hold up to 250 of them.
Bluetooth devices aren't without security flaws, but nothing on the scale of what can happen with devices constantly connected to the internet. You'll avoid that with the Auru system from Kwikset, which is available in three finishes, including Matte Black, Satin Nickel, and Venetian Bronze.
Best Bluetooth
We earn a commission if you make a purchase, at no additional cost to you.
The Wrap-Up
A smart lock can be safer than a traditional tumbler lock thanks to additional layers of security, but only if properly used and installed. Thieves and porch bandits can target smart locks like intelligent doorbells and other high-tech gadgets that stand out on a home. If you're truly concerned about security, a lock keeps people out, but the best security cameras can warn you of trouble in advance.
Alternatives to Smart Door Locks
Schlage Camelot Electronic Keyless Entry Lock
Kwikset Electronic Keypad Single Cylinder Deadbolt
Kwikset Aura Bluetooth Programmable Keypad Door Lock
Set up to 19 guest codes
Illuminated keypad
Grade 2 Lock
Powered by a 9V battery

Buy on Amazon

We earn a commission if you make a purchase, at no additional cost to you.

08/29/2023 03:26 pm GMT

Stores six user codes
Built-in alarm
Guest codes
1-touch locking mechanism

Buy on Amazon

We earn a commission if you make a purchase, at no additional cost to you.

08/29/2023 03:26 pm GMT

100-foot Bluetooth range
Scheduling through the Kwikset app
Holds up to 250 codes
SmartKey re-keying system

Buy on Amazon

We earn a commission if you make a purchase, at no additional cost to you.

08/29/2023 03:26 pm GMT