Key Points
Portable photo printers are gaining popularity as a way to instantly print and share photos from your smartphone or digital camera.
Thermal printers used in portable photo printers restrict color options and may produce slightly muted colors and unnatural skin tones.
The cost per print for portable photo printers is usually higher than getting digital prints at a retail store, ranging from fifty cents to almost a dollar per print.
A portable photo printer is the new Polaroid. Snap a picture on your smartphone or digital camera, then instantly print and share. These pocket-sized printers are gaining popularity, but we share their drawbacks before you rush out to buy one.
Like any technology, these tiny printers aren't perfect. So we'll explore reasons to avoid a new portable photo printer. But first, here's some background.
Some Background on the Portable Photo Printer
Smartphones make it easy to snap photos; before you know it, you've got thousands of images in your library. And even though you share some on social media, it's not the same as holding a photograph in your hand.
And that's where portable photo printers found their niche. Rather than a digital landscape, these small printers arrived on the scene to remind us that holding something in your hand is noteworthy. It's like the return of photo booths at weddings and other social gatherings. Guests and friends like holding an instant image that captures the memory.
Bluetooth connectivity lets you print a photo right from your phone, no matter where you are. And many of the small pictures double as stickers that you can pop right onto the back of your laptop, tablet, or water bottle. Wherever you want to capture a memory, there's a photo sticker waiting for you!
It's all about instant gratification and exploring your creativity. Portable photo printers have connected applications that let you add filters, adjust print size, and personalize until your heart is content.
In the mid-1960s, Jack Kilby developed thermal printers as a digital printing system that could provide low-cost images quickly. Kilby and his colleagues worked for Texas Instruments, where he was an electrical engineer and Nobel Prize winner.
Today's thermal printers still operate primarily the same as Kilby's original. They apply heat to thermochromic paper, which blackens selected areas to leave an image, text, or code behind.
Reasons to Avoid a Portable Photo Printer
These portable photo printers are handy and fun. We'll give you that. But they also have some drawbacks. So let's jump right into why you might want to look closer before buying.
Restricted Colors
Because thermal printers use heat rather than ink, they excel at printing labels with black text. Think about shopping receipts that come from thermal printers quickly and efficiently. They are easy to read and print almost instantly. But that same technology restricts the color variation that your images can achieve.
There aren't quite as many color options, so you won't get the brightly pigmented prints you would from an ink printer. Instead, the colors might appear slightly muted, while skin tones may not look as natural as they do in real life. And while this might not be a deal breaker, it's something to remember about many of today's portable photo printers.
Higher Cost Per Print
The cost per print for portable photo printers is usually higher than the amount you would pay for getting digital prints at your local retail store. Thermal paper costs more than regular print paper, so you might do the math for how many images you are likely to print on a routine basis. Then you can see if the additional per print cost is worth it to you for the convenience of having instant photos.
Costs per print range from fifty cents to almost a dollar, although buying in bulk helps decrease the price.
Lower Quality Images
Because thermal printers can't produce super high-quality images, the mini printers give you mini pictures. And that's usually okay as long as you realize up front that you're getting small wallet-sized photos.
They don't have the same level of detail you'll see on your smartphone, so you may be disappointed if you compare the printout to the original image. These portable photo printers are for capturing instant memories but not for printing high-resolution landscapes.
Shorter Battery Life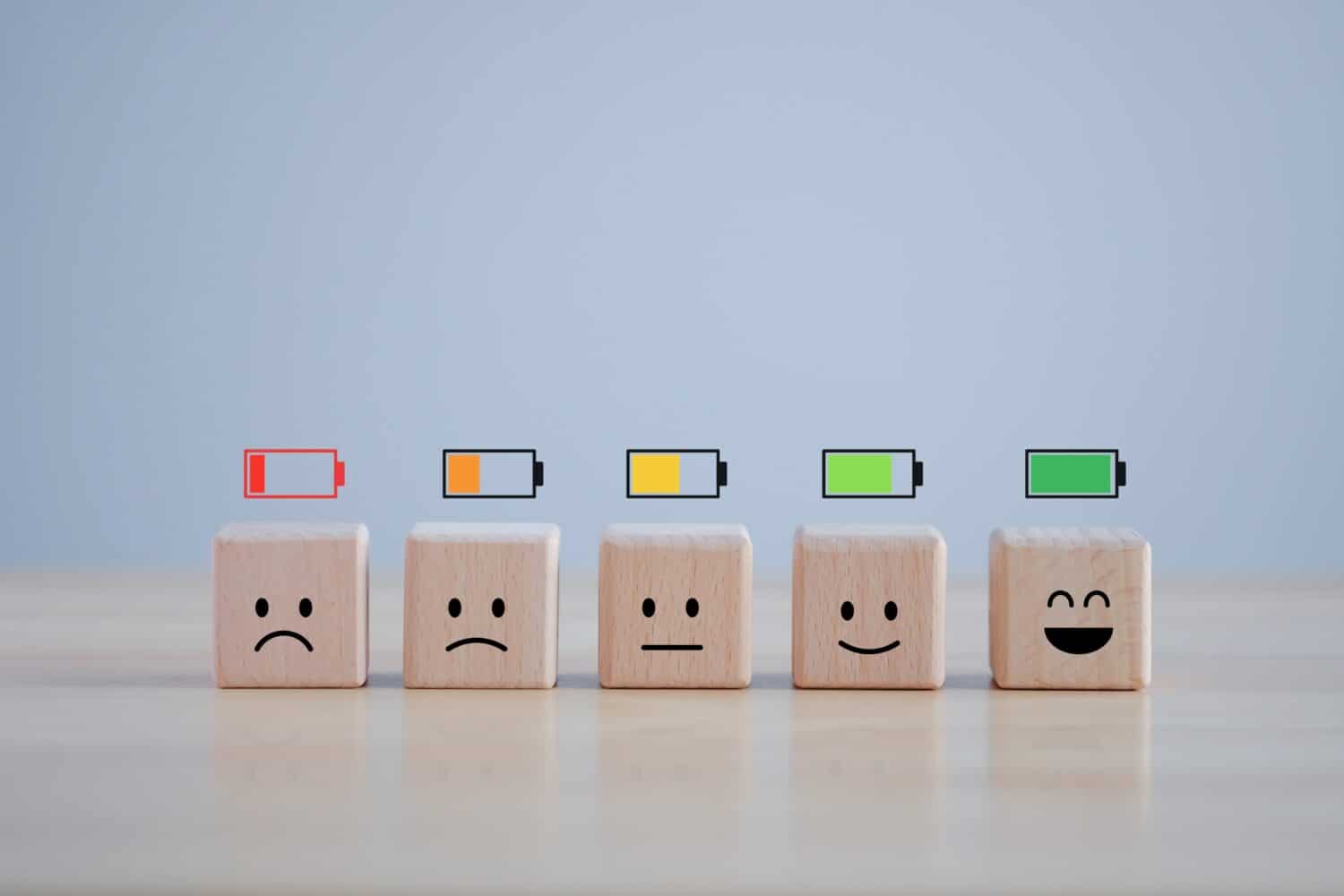 Not all portable photo printers are made the same, so carefully read the reviews to verify a printer's battery life before purchasing. Some batteries only last for eight to twelve prints before requiring a recharge.
Now, that isn't necessarily a deal breaker, since you can bring along a charging cable and charger, even if you won't have access to an electrical outlet. But it is something else to remember to carry when you're heading out for a fun day.
Best for Stills, Not Action
The images that produce the best prints on these small portable photo printers are close-up portraits rather than action shots. Even though your smartphone's camera likely takes exceptional action shots, the smaller picture size and lower image quality won't do it justice.
In our experience with our HP Sprocket photo printer, we take closeup portraits within 3 to 4 feet of our subjects (also known as friends and family). And we get good still snapshots.
Alternatives to a Portable Photo Printer
If you want to avoid a new portable photo printer, here are some excellent options.
Instant Cameras
Polaroid started the instant camera craze in 1948, and while they were out of vogue for a period during the 1980s and 1990s, they're now back! And we think they are just as fun as before.
And while you can still buy a Polaroid camera, competitors in the market are upping the game. For example, the Fujifilm Instax Mini 9 is an instant camera that appeals to a new generation of photographers. It comes in fun colors and even sports a selfie mirror to check your framing before snapping a shot.
Instant cameras are perfect at wedding receptions, family reunions, and birthday parties because guests love seeing the instant results as the images "develop."
Tiny and Powerful
We earn a commission if you make a purchase, at no additional cost to you.
Digital Picture Frame
Another way to get the instant gratification of a portable photo printer, without actually having one, is through a digital picture frame. Provide the frame's Bluetooth connection at parties so guests can instantly share photos that populate the frame and others can see.
Party-goers will love seeing one another on the screen, and the hosts end up with a beautiful souvenir from the night. This fun way to share photos is reminiscent of "crowd-funding," where everyone contributes. And wall-mounted digital picture frames make it all happen.
Disposable Cameras
You've likely been to a wedding and seen disposable cameras at the reception tables. And this is another fun way to share the event with the bride and groom. While party-goers won't necessarily see the images (unless they're posted online), disposable cameras let guests participate in capturing and sharing events.
It is also fun to give kids their own disposable cameras on vacations, so families can share memories once they return home. We tried this once on a road trip to Disney Land. Unfortunately, each of my children documented the moment I got pulled over by a state trooper. Some memories should maybe stay in our heads rather than in print!
Guest Attracter
We earn a commission if you make a purchase, at no additional cost to you.
Photo Printer
Now, this isn't an instant gratification option you can take with you for a day at the beach, but you can print high-quality photographs at home. Photo printers offer borderless and wireless prints for around five cents per image.
We wouldn't recommend this option for a party, since it lacks the charisma of an instant camera or digital photo frame. But a photo printer is an excellent alternative if you simply want to print images for a photo album or to share with a friend.
Wireless connectivity lets you send an image from your smartphone to the printer quickly and easily. You'll get a higher quality print with a deeper color range than a portable option gives. And at only a tenth of the printing cost, you can print a whole album without going broke!
All-In-One
HP ENVY Photo 7855 All in One Photo Printer
Cheap printing costs at a price of 5c per photo
Print over Wi-Fi, use Wireless Direct, Bluetooth, or Ethernet
Make use of HP's Smart app
Print or scan
Supports Alexa voice control
We earn a commission if you make a purchase, at no additional cost to you.
Wrapping Up
Despite the drawbacks of portable photo printers, you may choose to purchase one. After all, they are a lot of fun at parties and give you easy-to-share memories. But now that you know the reasons to avoid portable photo printers and some available options, you can make an informed buying decision.
The image featured at the top of this post is ©Kitch Bain/Shutterstock.com.