Key Points
The interior is somewhat small, leading to cramped seating for all passengers.
Some model years have had significant issues with charging.
There have been issues with the brake lights engaging when using one-pedal driving.
It could have better cargo space for the rear trunk.
What are some reasons to avoid a Kia EV6? The EV6 has proven to be a popular choice for an entry-level EV, but there are some complaints surrounding it. The EV market as a whole is so contentious right now that it can seem somewhat daunting to choose the right one.
If you're on the fence about purchasing an EV, you no doubt have your own questions and concerns about something like EV6. Before you set aside the funds to purchase your next vehicle, maybe glance over this handy guide to get an idea of what you're purchasing.
What Is the Kia EV6?
The EV6 is Kia's mid-sized all-electric sports utility vehicle. It serves as a Kia-branded counterpart to the Hyundai IONIQ 5 and is a great all-around choice for an EV. Kia has had a few growing pains when developing its EV line, which is seen and felt throughout the production years of the EV6.
However, the most recent 2024 model seems to have nipped many of these issues in the bud. That said, no vehicle is perfect as you will see over the course of this deep dive.
Specs
| | Kia EV6 |
| --- | --- |
| Horsepower | 320 hp, 576 hp (EV6 GT) |
| Torque | 446 lb-ft, 545 lb-ft (EV6 GT) |
| Range | 310 miles |
| Battery Capacity | 77.4 kWh |
| Fuel Economy | Around 101 miles per gallon equivalent |
| MSRP | Starts at $44,000 |
| Drivetrain | Rear-Wheel Drive or All-Wheel Drive |
| Charging Port | J1772 |
Reasons to Avoid a Kia EV6
Here are seven of our top reasons to avoid a Kia EV6.
Reason 1: Cramped Interior
The EV6 is a stellar vehicle in many regards. However, you'll note a distinct lack of room for taller individuals. The EV6 comes up short frequently with concerns like headroom and legroom. Taller users will likely feel their head scrubbing against the interior.
Now, newer models have rectified this somewhat, but 2023 and earlier production models aren't the best suited for packing older kids or adults for a ride. The cramped interior is one of the more minor reasons to avoid a Kia EV6, but still one to keep under close consideration.
Reason 2: Charging Issues
Complaints have recently been lodged with the NHTSA regarding charging issues with the 2022 and 2023 production Kia EV6. This charging issue isn't a widespread issue with the EV6, but it is one Kia is aware of nonetheless.
The EV6 is advertised as taking advantage of 50 amp Level 2 charging, but some users are claiming they can only use the 36 amp without issues arising. Some users aren't able to charge their EV6 at all, rendering the vehicle completely inoperable.
Now, this issue appears to have been ironed out with the 2024 model. However, this is one of many reasons to avoid a Kia EV6.
Reason 3: Faulty Brake Lights Using One-Pedal Driving
This is another of the good reasons to avoid a Kia EV6. One-pedal driving is something all EV owners will get accustomed to, especially if their vehicle is capable of regenerative braking. To make it safe, some of these EVs deploy brake lights to alert other drivers that the vehicle is slowing.
A report from Consumer Reports earlier in the year found faults with the brake lights being deployed on a variety of EV models, with the EV6 being among them.
Now, this might not be an issue with the EV6 from 2024, but if you're looking at a second-hand 2022 or 2023 model, this is a very real issue. Kia is reportedly working on a fix, but this is a grave safety concern to keep in mind.
Reason 4: Poor Visibility from the Cabin
Safety issues can usually be corrected with the likes of recalls and firmware updates. However, there isn't much that can address visibility. The EV6 has a noted issue with visibility, especially from the interior of the cabin where being able to have situational awareness is of great importance.
The overall design of the EV6 doesn't really permit wide visibility, especially from the likes of the back window.
There really isn't a fix for this issue either, as sensors and cameras can only do so much compared to a set of working eyes. This might not be one of the top reasons to avoid a Kia EV6, but bears mention.
Reason 5: It Is Lacking Cargo Space
Most users opt for SUVs for a number of reasons. Plentiful seating and ample cargo space rank among some of the top considerations when looking at the right SUV for your household. This guide has already covered the mediocre seating space for passengers.
The EV6 is lacking in cargo space as well, sadly. You'll find the trunk can hold up to 28 cubic feet, which is fairly decent. Folding down the rear seats brings that total up to 54 cubic feet. Compared to the similar Tesla Model Y, this comes up rather short.
The Model Y has 30.2 cubic feet of space in the rear trunk. With all the seats folded, you get access to 72.1 cubic feet, a rather substantial difference when considering all the cargo a typical American family will be carrying around.
Reason 6: Driver Assistive Technologies Aren't Intuitive
Kia has bundled 21 active driver-assistive systems into the EV6. However, they aren't a great implementation, and could definitely use a little more work. One test by Electrek noted the assistive technology was prone to veering into other lanes when approaching curves.
Now, assistive technologies aren't a selling point for some users. However, this is another of many solid reasons to avoid a Kia EV6. When you consider the cost and what other manufacturers are packaging with their EVs, you could definitely get driver assistance that works for you.
Reason 7: Estimated Range Doesn't Match Actual Range
EVs live and die by the effective range a battery pack can turn out. Recent years have shown manufacturers are prone to fudging the numbers a bit when it comes to the effective mileage of their EVs. Now, there are all sorts of conditions that have an impact on the mileage.
That said, Kia hasn't been truly representing the capabilities of the EV6. The 2022 model is stated to have an estimated mileage of 310 miles when using the extended battery pack. However, testing indicates the true mileage of 274 miles on a single charge.
This is quite a substantial difference and makes for another one of the reasons to avoid a Kia EV6.
Alternatives to the Kia EV6
Here are three of your favorite alternatives to the EV6.
Hyundai IONIQ 5
The IONIQ 5 serves as an intriguing counterpoint to the EV6. It features the same sort of fit and finish you'd expect of a Hyundai EV, along with one of the best warranties on the market today.
The IONIQ 5 isn't the most nimble or agile SUV on the market but is a capable daily driver. The SE model comes in at an MSRP of $43,000 making it a more affordable alternative to the EV6. If you're looking to get into an affordable EV, the Ioniq 5 is one of the best you can buy.
Tesla Model Y
The Tesla Model Y enjoys continual popularity, and for good reason. You get access to a spacious interior, great cargo capacity, and stellar performance. Tesla does have some problems of its own when looking at vehicle production, but the Model Y is a great choice regardless.
The main drawback to the Model Y is using Tesla's proprietary NACS charging port. J1772 ports are more common overall, as seen with the likes of Kia, Hyundai, and many others on the market currently. Still, if you can deal with more expensive public charging, the Model Y won't disappoint.
Volkswagen ID.4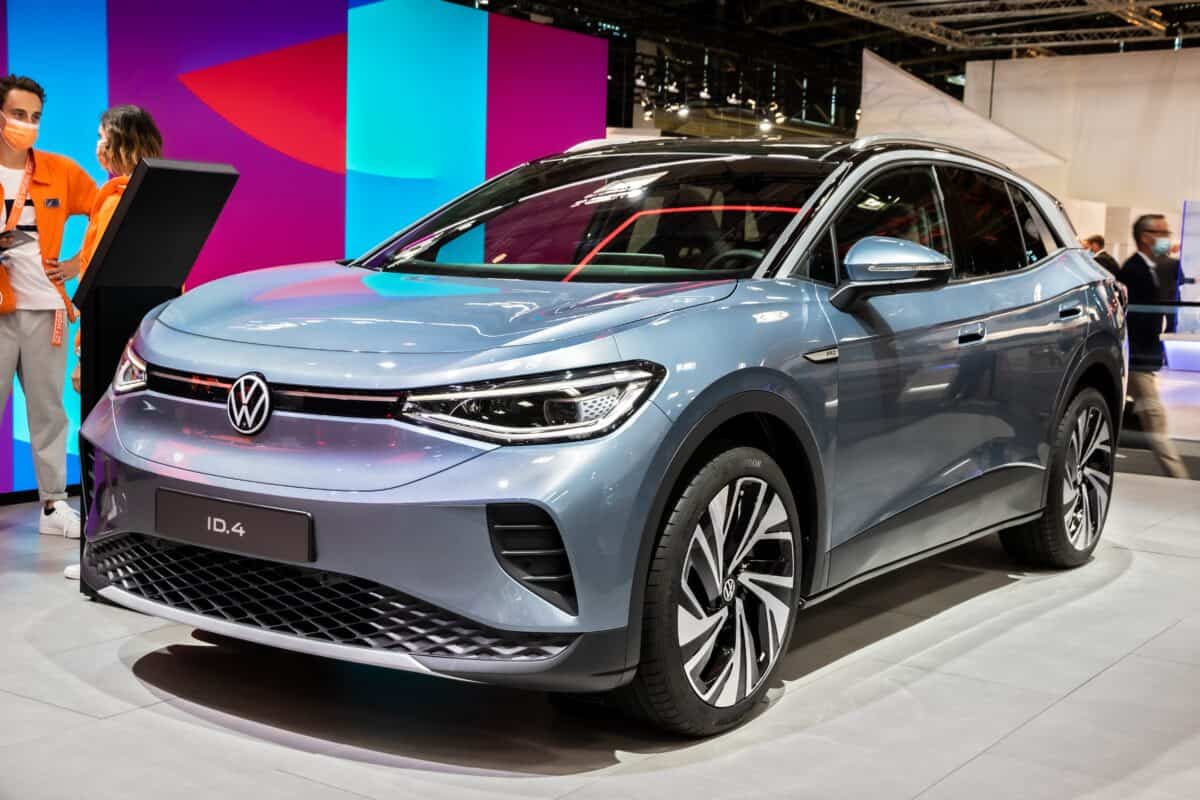 The VW ID.4 brings Volkswagen's stunning attention to detail to a fully electric vehicle. The ID.4 occupies a similar niche and is around the same overall size as the EV6. The overall interface and user experience of the ID.4 have some definite advantages over the EV6.
The driver-assistive technologies are well thought out and implemented in an easy-to-use manner. It might not be the most exciting SUV to drive, but there is plenty to love about the ID.4. VW is only improving its EV line as time goes on too, with new and improved models due over the next few years.
Closing Thoughts
The Kia EV6 is a solid choice in many regards, but isn't without its faults. While many of the above issues are likely to be ironed out with future production models, they are a matter of concern in the here and now. Make sure to try before you buy, and be aware of any ongoing recalls as needed.
Reasons to Avoid a Kia EV6
1. The interior is somewhat small, leading to cramped seating for all passengers.
2. Some years have significant issues with charging.
3. There have been issues with the brake lights engaging when using one-pedal driving.
4. The visibility is notably poor from the interior cabin.
5. It could have better cargo space for the rear trunk.
6. The driver-assistive technology could be better implemented.
7. The estimated range isn't reflective of the actual real-world range.
The image featured at the top of this post is ©Homerunshots/Shutterstock.com.