Key Points
The Hyundai Ioniq 5 is the winner of the 2022 World Car Awards.
The car has build quality issues, safety concerns with seat belts and airbags, and faults in the warning system.
There have been problems with the braking system and the charging pins can become dislodged.
The Ioniq 5 lacks interior storage and has a rear load cover that some owners find inconvenient.
The Hyundai Ioniq 5 is the winner of the 2022 World Car Awards. Every car has both good and bad points that you should know and in this article, we'll focus on the reasons you should avoid a Hyundai Ioniq 5 at all costs.
Of course, the Hyundai Ioniq 5 isn't a bad car at all. However, there are certain issues that you should be aware of. That way, even if you buy the car, you know what to look out for in order to avoid these problems. Since the Ioniq 5 is a relatively new car, we think most will stay away from it for the reasons we'll break down below!
Hyundai Ioniq 5 Innovations
Hyundai unveiled the Ioniq 5 concept in 2019, and the production version hit the market in 2021. The Ioniq 5 not only looks very interesting and futuristic, but is also one of the first electric vehicles to adapt to the flat floor system. This allows the center console to slide together with the seats and offer more flexibility and space in the interior.
Hyundai continued to innovate by introducing seats that are 30% thinner than the average, allowing for more legroom. They've also thoughtfully designed the interior to make the most of every bit of space for both owners and passengers. It's worth mentioning that the Ioniq 5 has also won three awards for exterior design.
Hyundai pays a lot of attention to environmental sustainability, so the interior is full of eco-friendly materials. In terms of performance, the Ioniq 5 can charge up to 62 miles in just 5 minutes. With a standard two-wheel drive base model, the Ioniq 5 can achieve a range of about 220 miles on a full charge.
With its unique design, innovations, and technology, the Hyundai Ioniq 5 is changing electric vehicles by offering interesting and attractive features to potential new EV owners.
7 Reasons to Avoid a Hyundai Ioniq 5 at All Costs
Unfortunately, that's it for the advantages of the Ioniq 5. Now here's a list of the Ioniq 5's disadvantages, most of which might lead you to rethink buying it.
Build Quality Isn't Spectacular
The Hyundai Ioniq 5 is a spectacular-looking car, but unfortunately, its build quality isn't spectacular. After various tests and uses by first-time owners, there are many complaints about the Hyundai Ioniq 5's quality standards. The build quality issues are so severe that owners have reported large gaps in the trim, misaligned tailgate lights, rattling on certain parts of the car, and poor plastic quality on the interior.
Many drivers are complaining that more problems are surfacing in winter and cold temperatures, making the rattling and creaking even more noticeable. There was another report mentioning that the headlights fog up. While this doesn't seem to be a big problem, it isn't something you'd expect on a new car.
Safety Concerns
While there are general problems with brakes and parking brake systems, one of the smaller problems involves seat belts and airbags. The rear seat belts make a squeaking noise that doesn't leave a safe impression, while the front seat belts need assistance to retract properly. Also, some owners mentioned that the center console and armrest can interfere with the seatbelt buckles, depending on how far you push the sliding aisle back. There were also some instances where the airbags didn't deploy during crashes.
Warning System Faults
The warning system errors serve to increase driver safety and keep the car safe even when problems occur. However, the Ioniq 5's warning system faults can often trigger false problem warnings. These faulty warnings have worried many drivers, and it's difficult to tell between a faulty warning or a real warning. This is another reason why the Hyundai Ioniq 5 doesn't seem to be a very safe car for many drivers, even though Hyundai boasts about its its safety standards.
To fix this problem, Ioniq 5 owners had to take the car to Hyundai to have certain parts replaced or adjusted via the software. While we can never expect new cars to be free of problems, these issues can be a bit of a nuisance and create a lot of trouble for the owner.
Brake Issues
One of the most common problems with the Hyundai Ioniq 5 is the braking system. There has already been a recall for all Ioniq 5 models to fix the brakes. Some drivers reported that the brakes can weaken and increase the stopping distance, which can be a real safety issue. Although faulty brakes were the cause of accidents with the Ioniq 5, Hyundai has taken care of it so that the EV can be driven safely again.
This problem is related to the parking brake, which didn't work as intended due to voltage fluctuations. Since the Ioniq 5 comes with an electric parking brake, the parking brake didn't work for a short time during voltage fluctuations. Thus, letting the car roll away from its parking spot. Hyundai also made a recall to fix this issue.
Charging Pin Dislodged Issue
The Ioniq 5 has a plastic cap on the charging pins that can come off when charging at public DC fast chargers. This can go unnoticed and it's easy to lose the plastic cap. It's a serious problem because it exposes Ioniq 5 drivers to electric current while charging. This can be extremely dangerous and while it doesn't happen to all Ioniq 5 vehicles, it's still common. Most importantly, Hyundai hasn't done anything about it yet.
Lack of Interior Storage
While the Hyundai Ioniq 5 offers plenty of interior space, it lacks more storage room because even the side pockets are too small to store anything large. While that may not be a big problem for some drivers, others who like plenty of space may have to adjust to the Ioniq's design.
Rear Load Cover
This may be one of the most insignificant things about the Hyundai Ioniq 5. However, owners who didn't like the rear cargo cover noticed it. Some owners wondered what Hyundai was thinking with the rear load cover, which doesn't match the car's design and functionality. It can be easily removed or replaced with a third-party option, but that may not be everyone's cup of tea.
Better Alternatives to the Hyundai Ioniq 5
Mercedes Benz EQA
If you're looking for much better build quality and still want to keep the same spacious design with more luxury elements, the Mercedes Benz EQA is a good alternative to the Hyundai Ioniq 5. With a range of 259 to 311 miles on a full charge, you can also decide whether to go for the two-wheel drive version or the 4MATIC version, which has an all-wheel drive system.
With a compact SUV design based on the GLA model, Mercedes-Benz managed to make the EQA spacious on the inside and compact on the outside. You won't feel like you're driving an SUV, but you'll be able to enjoy certain aspects of an SUV. Price-wise, the Ioniq 5 and the EQA are on a similar level, but the Mercedes Benz offers much more quality and luxury. Most importantly, for the price, it has far fewer issues.
Lexus UX 300E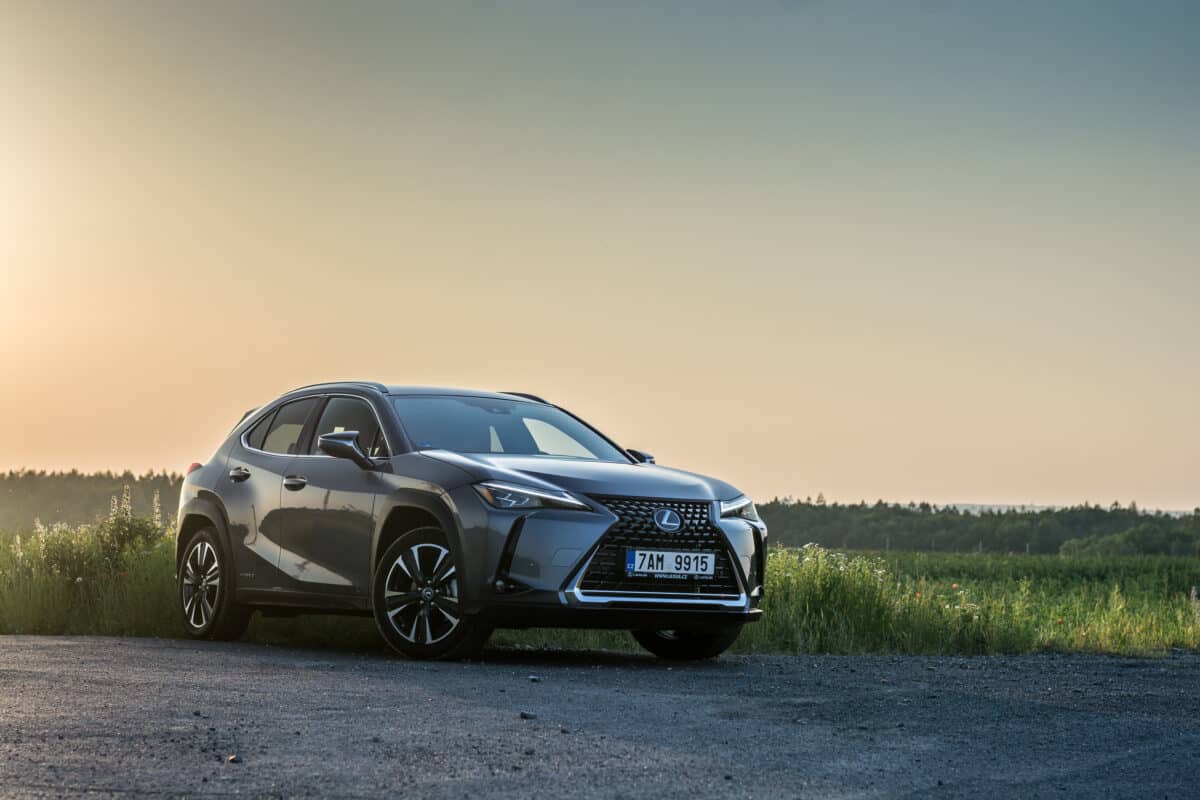 The Lexus UX 300E is another compact SUV that, like the Ioniq 5, combines a spacious interior design with a compact exterior, easy driving, and maneuverability. On a single charge, the Lexus UX 300E can cover a range of about 145 miles. Just like the Ioniq 5, you can get a two-wheel drive version from Lexus, but you can also choose one with all-wheel drive to get even more out of the UX 300E EV.
Of course, the Lexus UX 300E has better build quality than the Hyundai Ioniq 5. The Lexus UX 300E is a bit more expensive, but when you consider the luxury aspect and build quality, it may be a better idea to spend a little bit more money on an EV that performs better in the long run.
Tesla Model 3
The Tesla Model 3 is an all-electric vehicle that is very similar to the Ioniq 5 in terms of body type and space. Price-wise, the Ioniq 5 and Model 3 are also similar, but when it comes to build quality and the car's history, the Tesla is a better choice. The Model 3 has been on the market for 6 years at the time of writing and most of the issues that arose at launch have since been fixed and resolved.
Considering that the Tesla Model 3 is cheaper than the Hyundai Ioniq 5 and has a much better range of up to 333 miles on a full charge, it may be a much better alternative to the Hyundai Ioniq 5.
Wrapping Up
7 Reasons to Avoid a Hyundai Ioniq 5 at All Costs Summary
1. It has subpar build quality.
2. There are several safety concerns.
3. Its warning system is faulty.
4. There are issues with the car's brakes.
5. The car's charging pin cap is at risk of becoming dislodged.
6. It lacks interior storage.
7. Its rear load cover doesn't match the rest of the vehicle.
The Hyundai Ioniq 5 is a decent and innovative car that changes the way people can enjoy electric vehicles. Since it's a relatively new car and hasn't had much luck with initial issues, there's a lot you might struggle with from the start.
Considering that some of these issues are safety-related, not many will be willing to risk their lives with the Hyundai Ioniq 5. Fortunately, there are plenty of alternatives that offer better aspects compared to the Ioniq 5. Plus, they fit everyone's budget.
The image featured at the top of this post is ©hendra yuwana/Shutterstock.com.