Regarding PC peripherals, few companies can stand up to mega-giants like Razer and HyperX. But what makes these companies and their products different? Which should you choose for your setup?
Let's take a look at the differences between Razer and HyperX on a company level to see which company you should invest in to upgrade your computer peripherals.
Razer vs. HyperX: Side-by-Side Comparison
| | Razer | HyperX |
| --- | --- | --- |
| Established | 2005 | 2002 |
| Primary Market | Gaming peripherals | Gaming peripherals |
| Other Products Available | Gaming PCs and laptops | Gaming eyewear |
| Headquartered | Irvine, California | Fountain Valley, California |
| Companion App | Razer Synapse | HyperX NGENUITY |
Customize to Your Heart's Content
We earn a commission if you make a purchase, at no additional cost to you.
As of July 20, 2023, the HyperX Alloy FPS RGB Mechanical Gaming Keyboard is currently unavailable on Amazon. Please check back later.
Great Battery Life
We earn a commission if you make a purchase, at no additional cost to you.
Razer vs HyperX: What's the Difference?
Razer and HyperX are two mega-giant computer peripheral manufacturers. Both companies produce computer peripherals such as headsets, mice, and keyboards for users. Razer further produces full-fledged computers and laptops designed for gamers.
Let's take a look at some of the clear differences between Razer and HyperX, both as companies and looking at their product ranges.
Supported Platforms
One main difference between Razer and HyperX products is their supported platforms. Notably, HyperX has specific products designed to work with Nintendo consoles, a market not typically breached by Western peripheral producers. Users can even sort HyperX's product lines down to those that specifically work with the Nintendo Switch, allowing them more flexibility to find products for their needs.
While Razer products that are Bluetooth-compatible are typically compatible with the Nintendo Switch by default, they aren't made for this platform, and some users have reported issues when using them together. However, both companies make products compatible with the PC, Xbox, and PlayStation.
So, unless you're specifically looking for a headset and mic for your Nintendo Switch, you won't experience any differences between Razer and HyperX here.
Product Ranges
Razer has a much wider product range than HyperX. Both companies got their start producing computer peripherals and have since expanded. HyperX now produces more expensive peripherals, such as monitors, and even protective eyewear designed to reduce strain on your eyes as you game. However, Razer has expanded into the computer sector and produces full-fledged gaming laptops and desktops.
These expansions to product lines have also changed how Razer and HyperX produce their mainline products. As they make innovations in other fields, they can improve their mainline products based on their research in other sectors.
We earn a commission if you make a purchase, at no additional cost to you.
Zero Slipping
HyperX Pulsefire Mat – Gaming Mouse Pad – TimTheTatMan Edition – XL – Precise Cloth Surface – Anti-fray Flush Stitching – Non-Slip Rubber Base
Chosen by TimTheTatman: This limited-edition version of the Pulsefire Mat features a TimTheTatman-inspired design. It was his preferred choice due to its size, durability, and comfortable padding.
Seamless, anti-fray stitching: The seamless anti-fray stitched edges provide resistance to daily wear and tear.
Densely woven cloth surface tuned for precision: Get a smooth, consistent glide thanks to the precision surface. It's designed to be durable, rollable, and portable.
Anti-slip rubber base and comfortable padding: The textured rubber underside grips tight to keep the mousepad in place during gameplay. Play comfortably the soft cloth surfaced with inner foam padding.
We earn a commission if you make a purchase, at no additional cost to you.
Companion App
To date, Razer and HyperX have released companion apps that accompany their products. These companion apps are designed to help you customize your gear and experience when using their products, especially in the department of RGB lighting. Razer's app is called Razer Synapse, while HyperX uses an application called HyperX NGENUITY.
Both Synapse and NGENUITY tap into the customizability of the attached products, allowing you to change everything from surround sound calibration to lighting and even key bindings. Razer's Synapse app has two different versions depending on whether you have one of their recent products or an older version of their products. NGENUITY is usable by all compatible HyperX products. If you're unsure if your product can be modified with NGENUITY, we recommend checking the specifications on the HyperX website.
Razer Synapse is a little bit stronger of an app than HyperX NGENUITY. Razer's products have been customizable for a bit longer than HyperX's, resulting in a little bit broader scope in their companion app. However, both apps provide the same basic functions of being able to rebind keys, change lighting schemes, and calibrate gear.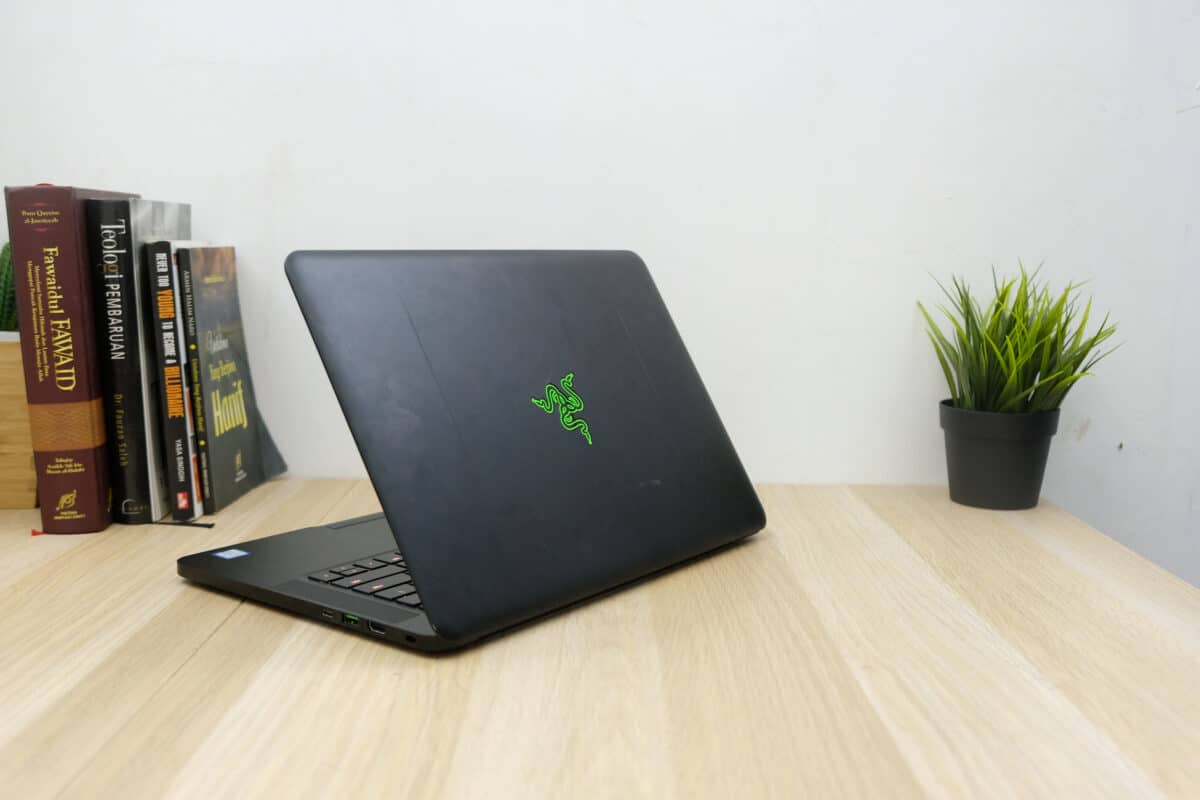 Sound Quality
One of the primary markets that computer peripheral manufacturers have on lockdown is computer sound equipment. Both Razer and HyperX make computer sound equipment, namely, headsets that gamers use to both listen to their games and communicate with friends when playing games. Thus, sound, while often overlooked, is one of the most important features you can consider when buying peripherals, especially if you're a gamer.
Now, it's important to note that neither Razer nor HyperX would be considered studio-level quality. While they undoubtedly ship high-quality products, there's just no comparing studio-level sound systems like Sennheiser or Behringer.
Sound quality is also important for people who like to stream games as a career or just for friends. You wouldn't want your stream ruined by a poor-quality microphone, right? Making sure that your selected device has the right quality features is as simple as checking the specifications page for your device and cross-checking for features and infrastructure.
Selecting a device that has appropriate sound quality is as easy as checking the specifications page. However, when it comes to sound devices, you're probably better off going with a dedicated sound design company like Sennheiser or Behringer. While Razer and HyperX do make high-quality sound equipment, their products are generally regarded as being closer to "newbie" status than "high-quality."
Best for Customization
We earn a commission if you make a purchase, at no additional cost to you.
Comfort
Since both companies make products that are meant to be worn, comfort should be considered highly when deciding which company to patronize. Based on reviews, most people seem to find HyperX products to be more comfortable than their Razer counterparts. Reasoning ranges from the ear cup shape and size to key switch types.
Unfortunately, determining comfort is pretty much locked into actually purchasing a unit and trying it out. There aren't as many brick and mortar stores that will let you try on a headset or use a mouse anymore.
Fantastic Noise Cancellation
We earn a commission if you make a purchase, at no additional cost to you.
Return Policy
You'll also want to check on and determine the company's return and replacement policies when deciding which company to invest in. This will help you keep your purchases secured and ensure that you have coverage if anything happens to your unit.
Razer's standard return policy states that eligible items must be returned in the original packaging within 14 days and have no signs of wear and tear. However, this only covers items purchased from Razer.com. Items purchased from Razer retail stores have additional conditions such as a 15% restocking fee deducted on purchases of phones. If you bought your product from a Razer reseller, you'll need to contact them for return information.
HyperX's return policy is a little less rigid. They'll take returns on pretty much any item within 30 days of purchase as long as you purchase from the HyperX online store. If you purchase from a reseller, you'll need to contact the reseller to discuss returns. HyperX does require you to authenticate your purchase by calling or emailing them, though, and do not have a storefront help center that you can use.
Warranty
Razer's warranty policy isn't amazing. They offer an automatic 90 warranty on all purchases made through their store or from a reseller. However, you must provide proof of purchase. While Razer may be able to locate proof of purchase for items purchased through their online storefront, those who bought their items from a reseller will have to seek proof of purchase from their seller.
Much like their return policy, HyperX's warranty is a bit more lenient. They have a six-month warranty on all their products and require proof of purchase to enact the warranty. Thus, if you're worried about something happening that would be considered for warranty, you might want to choose HyperX over Razer.
Razer vs. HyperX: 5 Must-Know Facts
Both companies date back to the early 2000s.
Razer is a misspelling of the word "razor," chosen after one of the founders had an accident with a razor blade.
The Razer logo is based on the South African Boomslang snake.
HyperX's first product was not headphones — which they are most well-known for — instead, it was RAM.
HyperX has shipped over 20 million peripheral units.
Razer vs. HyperX: Which is Better?
While the writer of this article personally prefers Razer products, the wider public seems to have settled on HyperX being the better company. Their return and warranty policies are more lenient, most people report better comfort from HyperX, and really people aren't going to look much further than that.
However, it does depend a bit on what product you're looking to purchase. Razer has more products regarding mice and keyboards than HyperX. So, people looking to purchase a mouse or keyboard will be better served by Razer. But, in the headset department, it's pretty hard to beat HyperX out.
When it comes to peripherals, it's hard to beat Razer and HyperX. They're giants in the tech world for good reason! No matter which company you choose, you're sure to get a high-quality product that will last you a lifetime. If we helped you pick out your next peripheral haul, let us know in the comments below!
The image featured at the top of this post is ©sezer66/Shutterstock.com.