Razer and Corsair are two big names in computer parts, but they specialize in different fields. Therefore, you don't see them compared as often as more related names. However, they share some product lines. So, it's worth comparing them on those grounds. Let's examine the differences and similarities between Razer and Corsair.
Razer vs. Corsair: Side-By-Side Comparison
| | Razer | Corsair |
| --- | --- | --- |
| Established | 2005 | 1994 |
| Launch Products | Mice | 2-cache modules for OEMs |
| Product Lines | Computer and Console Peripherals, PCs, Laptops | Computer Internal Components, Computer Peripherals |
| Headquarters Location | Irvine, California and Shanghai, China | Fremont, California |
| Founder | Robert Krakoff, Ming-Lian Tan | Andy Paul, Don Lieberman, John Beekley |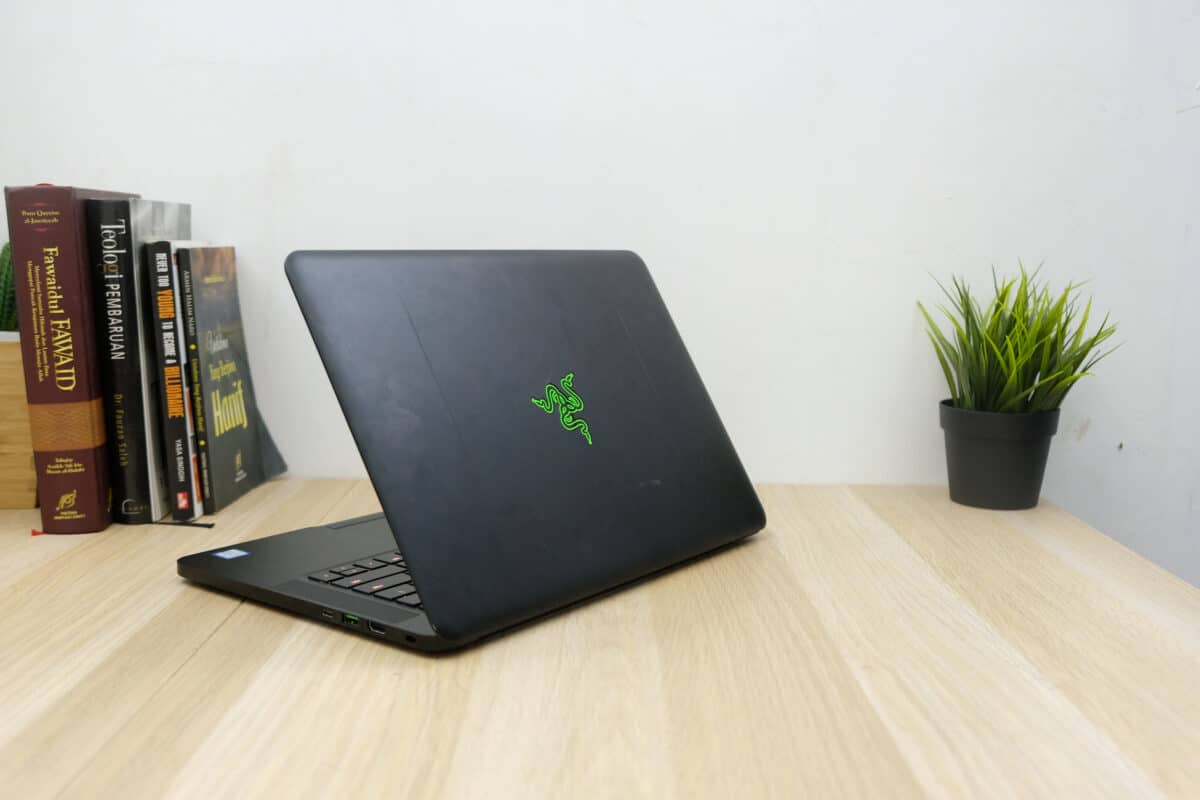 Razer vs. Corsair: What's the Difference?
Razer and Corsair are different as far as the broader computing market. Corsair focuses on internal components like power supplies and RAM, while Razer focuses on peripherals like mice and keyboards. However, Corsair has made some breaks into the computer peripheral market. So, it's worth comparing the two companies on that front since they both make high-quality and reliable peripheral parts. Deciding which company to patronize can be a tough decision, so let this article help you.
Product Lines
One of the key places where Razer and Corsair differ is their product lines. Both companies produce both computer peripherals and other product lines. However, while their other products might not be comparable, their computer peripherals are. So, that's what this article will focus on.
Razer made their first break into computer peripherals in 2005 with the Razer Diamondback mouse. Conversely, Corsair started back in 1994, developing 2-cache modules for OEMs. Corsair would continue to produce more internal computer components, coming out with overclockable memory in 1998.
In 2023, Razer's main product lines were in the computer and console peripheral market. They produce mice, keyboards, headsets, and monitors that can be used with multiple platforms. They also make full-fledged PCs and laptops using competitive parts for heavy-load tasks like gaming and video editing.
Conversely, Corsair has produced power supplies, RAM kits, and computer peripherals in the internal computer component market. They make various plug-and-play computer components and peripherals perfect for anyone looking to upgrade their setup's outside or inside.
Return Policy
Looking at return policies is essential to make good purchasing decisions. Razer's return policy is slightly rigid, especially in the computer sector. However, it's still perfectly reasonable. You can return products within 14 days if they're in the original packaging and do not show visible wear and tear.
Corsair's return policy is slightly less rigid, though still not the most lenient in the industry. You have 60 calendar days to return items purchased from Corsair.com. Both companies cannot process returns through resellers such as Amazon. Anyone who has purchased items from a qualified reseller will have to contact the reseller for return policies and follow those rules.
Warranty Policy
The warranty policy for Corsair products is determined by the individual product. Corsair publishes the exact warranty associated with each product they sell on the item's original packaging. If your unit ceases functioning during the warranty period, Corsair will replace the unit at Corsair's cost. However, if you've owned the unit for at least 60 days, they will only replace it with a certified refurbished unit. Replaced units will be warranted for 30 days or the remainder of the original warranty, whichever is longer.
Much like their return policy, Razer's warranty period is slightly rigid, at 30 days. Razer's warranty policy also requires proof of purchase, which can be challenging for people who purchased their item through a reseller. Most resellers can provide proof of purchase within a certain period if asked. If you bought your item through Razer.com, you might be able to retrieve your proof of purchase using their customer service options.
Design Choices
Razer and Corsair consistently differ in their design choices. Razer goes for more futuristic designs, and its products tend to be laden with customizable RGB LEDs. Corsair takes a more practical approach to its designs. While many of their newer products include RGB LEDs, their designs tend to be more utilitarian than the Razer alternative.
Razer products also target a younger, more tech-savvy audience. Their products have more moving parts and are more customizable, coming with a companion app that allows users more control over their peripherals. Corsair products are more of a "what you see is what you get" deal, and while they have some newly customizable parts, they're more utilitarian and aimed toward a "plug-and-play" approach. However, a new companion app for Corsair products is now integrated with recent products.
Reputation
Both Corsair and Razer are tech giants that are preceded by their reputations in most cases. Razer's reputation is a bit more spotty than Corsair's overall. The company has come under fire before for low-quality or faulty tech sales. However, despite this, the company maintains good standing with the wider tech community and is generally considered a reliable investment.
Corsair has a more consistent reputation. They've never come into wide disrepute for product quality and are generally considered a paragon of exceptional quality in products and customer service. On the customer service axis, Razer has a similarly impeccable track record.
Comfort
Both companies produce wearables, mice, and keyboards, so comfort is worth discussing. Comfort will be different based on what product you're talking about, so we'll split up the next few sections further for reading ease.
Headsets
Headset comfort is an obvious must when it comes to buying a new unit. Razer headsets are generally regarded as being among the more comfortable headsets you can purchase, but this depends greatly on which headset you purchase. Corsair's headsets are neither widely considered exceptionally comfortable nor exceptionally uncomfortable.
Mice
Mouse comfort is essential for people who use their computers regularly. Improper mouse shape and size can cause early development of joint and tendon issues, such as carpal tunnel. As Razer's first significant product was the Diamondback mouse, they've made many strides in producing mice. The Razer DeathAdder remains one of the most popular gaming mice on the market even years after its introduction and throughout several design updates and changes.
Corsair mice are "what you see is what you get." They're widely considered being on the comfortable side, but the designs of Corsair mice tend to be much more standard and don't include many of the design choices that make Razer mice stand out.
Keyboards
Razer deals exclusively in the production of mechanical and optical keyboards. In contrast, Corsair's willingness to indulge lower-quality production standards like rubber dome keyboards makes them naturally less comfortable than Razer's alternatives. Mechanical and optical switches naturally require less actuation force than their non-mechanical alternatives. Thus, by not dealing with non-mechanical keyboards, Razer prevents themselves from having any black marks from mushy or insensitive keyboards that require increased actuation force.
Razer vs. Corsair: 5 Must-Know Facts
Razer's "Gamer Outreach" program provides gaming equipment to children's hospitals to enrich patients' lives.
Razer's name comes from the word "razor" and was chosen after founder Robert Krakoff had an accident with a shaving razor.
Corsair has implemented various sustainability programs into their production line.
In the current era, Corsair is probably best known for its high-quality power supply units.
Both companies have won numerous awards for their high-quality products.
Razer vs. Corsair: Which Is Better? Which Should I Choose?
Choosing which company to patronize depends mainly on what you're buying. For instance, people looking for internal computer parts have no choice since Razer doesn't make internal components. Even if they did, they'd likely be of lower quality than Corsair's. On the other hand, people looking to purchase computer peripherals should consider Razer. Their computer peripherals are generally regarded as being of high quality and better researched than Corsair's alternatives, though Corsair's products tend to be cheaper.
Final Thoughts
Regarding tech supplies, you don't need to look further than Razer and Corsair; for many hallmark tech pieces, you will need to have an utterly decked-out setup. Both companies produce some of the highest-quality tech supplies you can get. So, no matter which one you choose, you will surely get your money's worth!
The image featured at the top of this post is ©EKKAPHAN CHIMPALEE/Shutterstock.com.