Whether working from home or at the office, you spend some time looking at screens. Each screen serves a different purpose, but one thing that remains constant is the resolution or the number of pixels. Fewer pixels usually equates to lower sharpness and overall worse quality, whereas more pixels equates to higher sharpness and better quality. Do not take those numbers at face value all the time, though. Sometimes a lower resolution will suit your needs better than a higher quality screen. In this article, QHD vs. UHD screens go head-to-head. Read to know about their specs and differences and which one comes out on top.
QHD vs. UHD: Side-by-Side Comparison
| | | |
| --- | --- | --- |
| | QHD | UHD |
| Resolution | 2560 x 1440 | 3840 x 2160 |
| Pixel Count | 3,686,400 pixels | 8,294,400 pixels |
| Aspect Ratio | 16:9 | 16:9 |
| Price | Expensive | Affordable |
| Acronym Meaning | Quad high-definition | Ultra high-definition |
QHD vs. UHD: 4 Key Points and Must-Know Facts
UHD screens tend to make a better viewing experience for larger screens.
Just because UHD screens have a higher resolution does not mean they are always better than QHD screens.
QHD screens make a better color viewing experience for remastered media.
Looking at UHD monitors will help more with eye strain.
QHD
We earn a commission if you make a purchase, at no additional cost to you.
| Pros | Cons |
| --- | --- |
| Good for virtual reality devices | requires more processing power |
| Suitable for devices requiring fine details | |
UHD
Best for Durability
SAMSUNG 65-Inch Class Crystal 4K UHD Smart TV
Dynamic Crystal technology

4K UHD upscaling, Crystal Processor 4K

Built-in voice assistants

3 HDMI connection options

Motion Xcelerator catches all the fast-moving action

Ultra slim and sleek design
We earn a commission if you make a purchase, at no additional cost to you.
| Pros | Cons |
| --- | --- |
| Sharp image resolution | Fewer content options |
| No pixelation effect | Expensive devices |
| Increased content extensibility | |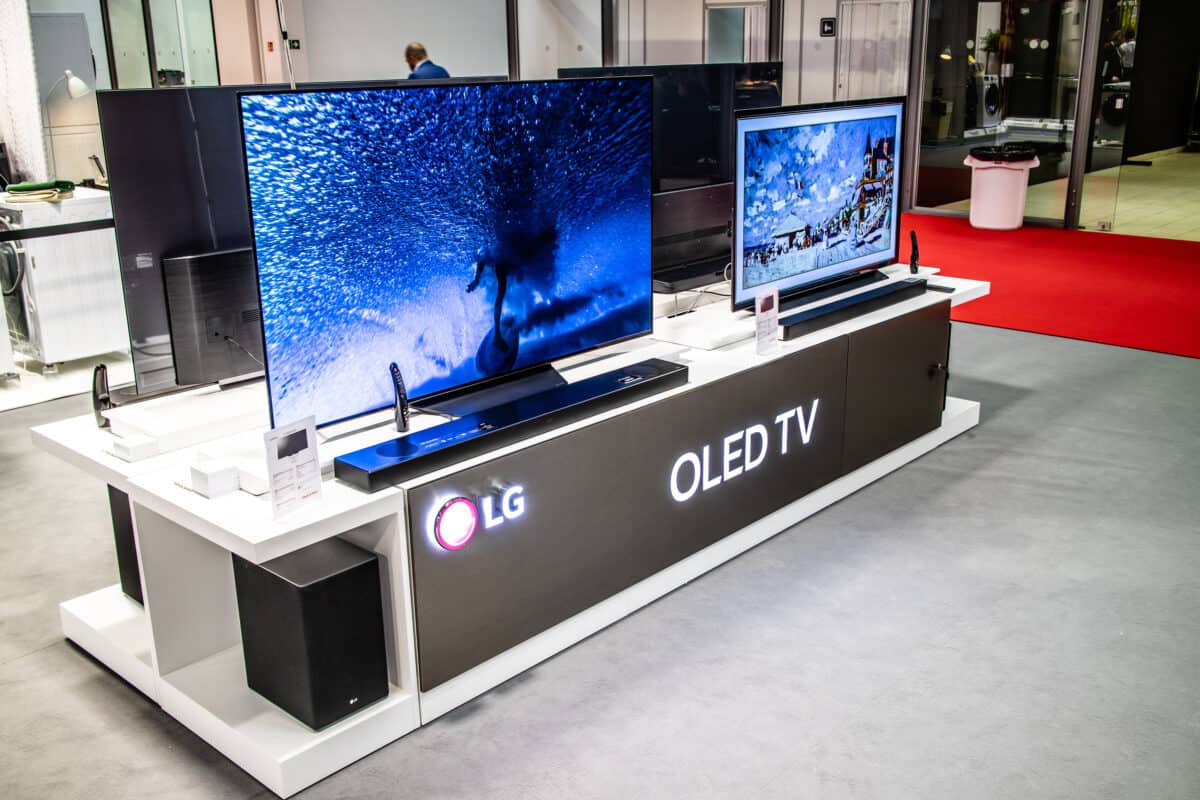 QHD vs. UHD: What's The Difference?
Screen Size
Whether you are looking at TVs or a new monitor, the size will help determine which screen will be the better fit for you. This is where a crucial spec comes into play PPI or Pixels Per Inch. If you are looking at an 80-inch TV, the difference between QHD vs. UHD will be quite noticeable. However, if you are looking at a 20-inch monitor, the difference will be tiny.
If you want to upgrade your work-from-home monitor without crossing the 30-inch margin, consider a QHD monitor instead. But, if you are looking at a new big TV or a monitor that goes past that 30-inch mark, UHD will be a better viewing experience.
Eye Strain
Beyond the improved sharpness and picture quality, higher resolution is supposed to help with eye strain. It also lets you get closer to your screen without experiencing image degradation. So for all those designers and stock traders out there, you might want to look into a UHD screen.
Because UHD and QHD have fairly high resolution compared to a 720p monitor, the eye strain will not be as noticeable. But if you spend most of your day looking at the screen, do not skimp and treat your eyes well. But if you do not use your screen as heavily, a QHD screen will not harm your eyes.
Color Accuracy
Color accuracy varies from display to display, but for the most part, QHD monitors tend to have an enhanced color profile. Depending on your use case, this can be good or bad. If you are watching movies and media, enhanced and vivid color profiles will be perfect. But if you want color correction or design work, we recommend UHD screens as they can display up to 12-bit color depth.
When looking at QHD vs. UHD, color depth quantifies the number of unique colors available in an image's color palette. This does not mean that the image necessarily uses all of these colors but that it can instead specify colors with that level of precision.
Viewing Distance
If you love to zoom in and get every detail, UHD is the way to go. But, if you are sitting across the room from your screen, it is hard to tell the difference between QHD and UHD.
Of course, we recommend UHD screens if you are looking for the ultimate viewing experience from anywhere in your house. But, if you are looking to stick to a budget but by no means have a bad viewing experience, QHD is the type of screen for you.
Power Consumption
It is worth noting that UHD screens tend to draw more power than QHD. The additional pixels draw more energy than most people think. As UHD screens become readily available, we are sure that they will become more efficient in the long run. Right now, QHD takes the win for being environmentally friendly.
Screen Life
Screen life is another "your mileage may vary" spec. If you have ever had a screen with a dead pixel, you know how annoying that can be. Just because UHD screens have more pixels, they statistically have a higher chance of pixel failure than QHD screens. But do not take that as if you get a UHD screen, pixels are going to die because. As far as manufacturers are concerned, they have the same probability of failure.
QHD vs. UHD: Which is Better
When it comes to spotting the differences between QHD and UHD, your eyes will tell you what looks best to you. In the grand scheme of things, both screen types are excellent. You can't go wrong with either one.
Look at some screens in person to get a real feel, even if you buy them online. No matter how many reviews you read or videos you watch, at the end of the day, your eyes will be the best judge of the perfect screen.
If you want to peer closely over everything on your monitor and bathe in the sharpness, go with a UHD screen. But, if you want to save a few bucks but still enjoy a casual viewing experience, QHD screens will be a perfect choice.
Is Anything Better Than QHD and UHD?
While QHHD and UHD screens are considered to be state-of-the art display technology, OLED (Organic Light-Emitting Diode) displays and MicroLED displays could offer even better image quality. OLED displays offer a number of advantages over traditional LCD displays, such as deeper blacks, wider viewing angles, and faster response times. MicroLED displays are even more advanced than OLED displays, and their image quality is potentially even better.
OLED is more expensive than LCD screens. And MicroLED is very expensive and not yet widely available.
Up Next…
Let's take a look at some other displays for comparison.