Almost every Sony and Microsoft console development and release comes with great hype. Overshadowing Nintendo console hype and greater than the latest in PC gaming, the excitement around PlayStation and the Xbox truly has no equal. So, which is superior: PS5 vs Xbox Series X?
It's a question worth asking, especially considering both were released about the same time. In fact, the rivalry between the two consoles dates back to the simultaneous release of the PS2 and the Xbox in the early 2000s.
Today, PS5 vs Xbox Series X go head to head in our gaming console battle, where we compare their respective specs, highlight some fast facts, explore their key differences, and weigh their pros and cons. Once all is said and done, we'll know who comes out on top between the PS5 and the Xbox Series X.
Side By Side Comparison: PS5 vs Xbox Series X
| | PS5 | Xbox Series X |
| --- | --- | --- |
| Developer | Sony Interactive Entertainment | Microsoft |
| Release Date | November 12th, 2020 | November 10th, 2020 |
| Price | $499 | $499 |
| Total Units Sold | 20.19 million (June 2022) | 15.08 million (June 2022) |
| CPU | Custom AMD 8-core Zen 2 | Custom AMD 8-core Zen 2 |
| Memory | 16 GB/256-bit GDDR6 SDRAM | 10 GB/320-bit & 6 GB/192-bit GDDR6 SDRAM |
| Storage | 825 GB | 1 TB |
| Supported Displays | 720p, 1080i, 1080p, 4K UHD, 8K UHD | 720p, 1080p, 1440p, 4K, 8K |
| Graphics | Custom AMD RDNA 2 (36 CUs) | Custom AMD Radeon RDNA 2 (52 CUs) |
| Dimensions | 15.4 in × 10.2 in × 4.1 in | 5.9 in × 5.9 in × 11.9 in |
| Backward Compatibility? | Yes (Most PlayStation 4 and PlayStation VR games) | Yes (All Xbox One games and select Xbox 360 and Xbox games) |
PS5 vs Xbox Series X: Key Differences
Design
On the surface, the PlayStation 5 and the Xbox Series X look like serious upgrades compared to their predecessors. For one, both have drastically different aesthetic designs. The PS5 is colorful, curvier and more futuristic-looking than the PS4's minimalist black box design. Likewise, the Xbox Series X is wider and taller than the Xbox One.
These major changes to the physical design of these next gen consoles hint at serious departures from previous generations. However, the PS5 and the Xbox Series X are considered "soft transitions" compared to their previous generations. While Xbox was open about boasting less major changes from the One to the Series X compared to the Xbox 360 to the One, Sony acted as if the shift from PS4 to PS5 would be as major as the shift from PS3 to PS4.
Exclusive Games
Looking beyond these above comparisons, there are several other differences in the PS5 vs Xbox Series X that are worth mentioning. The PS5's exclusive games include the ever-popular Spider-Man, Horizon, and Gran Turismo series, while the Xbox has Halo and Forza. But what good are exclusive games when the graphics aren't at their best? Turns out, the Xbox Series X has a slightly faster GPU than the PS5: it's a 12.0 teraflop vs. the PS5's 10.3 teraflop AMD RDNA 2.
That said, Xbox's exclusives are hardly true "exclusives": They're also available on PC through Microsoft's store, technically making them exclusive to the developer, not the actual console. This gives PlayStation the advantage, as their console exclusives are truly exclusives. You won't find any of them available to play on the PC.
Looking at the digital versions of the PS5 and the Xbox Series X, it's interesting to note that the digital PS5 knocks only $100 off the base price of $500 while the digital Series S knocks off $200. That makes the Series S $100 cheaper than the digital PS5 and a full $200 cheaper than the Series X. This is a great draw for those looking for a cheaper console.
PS5 vs Xbox Series X: 5 Must-Know Facts
PS5 and the Xbox Series X offer cheaper digital versions of their consoles, allowing users to only play downloaded games from their respective console stores.
The Xbox Series X was released two days earlier than the PS5 (date).
The PS5 and the Xbox Series X both faced unprecedented chip shortages in the months following their releases, causing major shortages, drastic price hikes, and serious frustration across the board.
These next gen consoles double as Blu-ray/4K UHD players retail for around $200.
The Xbox Series X has 1 TB of internal storage, slightly besting the PS5's 825 GB storage.
The History of the PS5
After such enormous success of the PS4, there was no doubt that hype would be at an all-time high for whatever came nex.t For that reason, Mark Cerny, lead architect of the PlayStation consoles at Sony, knew that he had to get the PS5 right. He and his team spent two years observing the performance of the PS4 and listening to the feedback that users and developers alike had to offer. This process allowed Cerny and his crew to pinpoint exactly what priorities to focus on for the PS5.
Of all these priorities, perhaps none were as important to Cerny and company as faster load times, increased data rates, and higher video resolution. These became must-haves for the PS5, and it's safe to say that he and his colleagues at Sony accomplished what they set out to accomplish with this next gen console.
Sony started teasing the PlayStation 5 in the fall of 2019 — a full year before the console would eventually hit stores. Naturally, this only increased hype even more. The coronavirus had no impact on their release strategy, and after a title and design reveal in June of 2020, the console opened up for pre-orders in September and released worldwide that November. It came in both a base version that played discs and a cheaper digital version that only played downloaded games from the PlayStation Store.
As it turns out, though, the coronavirus did end up seriously impact the PS5 in the form of a major chip shortage. While not an issue on Sony's end, it ended up seriously tarnishing the PS5 name in the weeks and months post-release. The console was virtually impossible to find, leading to major frustration from consumers.
Origins of the Xbox Series X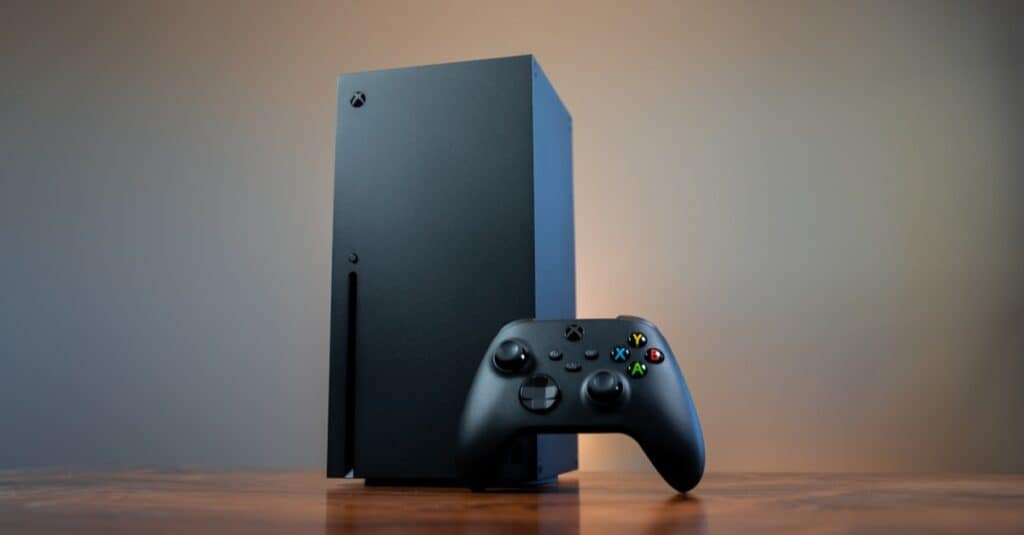 Microsoft Gaming's CEO Phil Spencer started teasing the Xbox Series X in the summer of 2018, a full year before Sony started dropping hints about its own next gen console. Like Cerny over at PlayStation, Spencer knew that Xbox One's successor would need to focus on a few major priorities. These included a lower-cost model, an increased amount of attention payed to streaming, and an emphasis on backward compatibility.
At E3 2019, it became official: the next console in the Xbox line was coming soon. Microsoft elaborated it further at their presentation later in the year, announcing the Xbox Series X name and detailing the so-called "soft transition" from the One to the Series X. Unlike the PS5, which drew criticism for failing to drastically improve on the PS4, Microsoft was up front about their new console's relatively minor improvements on the previous gen.
As the coronavirus pandemic set in, Xbox through a series of digital events titled "Xbox 20/20" continued to tease the Series X with a slew of online livestreams throughout the spring and summer of 2020. Preorders for the base model X and the cheaper digital S opened in September, and the console(s) arrived in November of 2020.
Like the PS5, the Xbox Series X/S also faced chip shortages in the weeks and months following release. This shortage impacted both the base and digital models of the consoles. Over time, the problem has more or less resolved itself. However, there's no doubt the shortage clouded the release a bit.
PS5
PlayStation 5 Console
Stunning Games - Marvel at incredible graphics and experience new PS5 features.
Breathtaking Immersion - Discover a deeper gaming experience with support for haptic feedback, adaptive triggers, and 3D Audio technology.
Lightning Speed - Harness the power of a custom CPU, GPU, and SSD with Integrated I/O that rewrite the rules of what a PlayStation console can do.
Model Number CFI-1102A
We earn a commission if you make a purchase, at no additional cost to you.
| | |
| --- | --- |
| Pros | Cons |
| Support adaptive triggers for an immersive gaming experience | Has a jutting design that makes storage challenging |
| PS5 supports VR, a very trendy way to game that Xbox simply doesn't support | Slightly lower CPU compared to its rival |
| Faster GPU clock speed than the competing console from Xbox | Lesser storage than Xbox series X |
| 4 USB ports, far more than anything from Xbox or Nintendo | |
X box Series X
Top-of-the-Line Offerings
Xbox Series X
The fastest, most powerful Xbox ever
Explore rich new worlds with 12 teraflops of raw graphic processing power, DirectX ray tracing, a custom SSD, and 4K gaming
Make the most of every gaming minute with Quick Resume, lightning-fast load times, and gameplay of up to 120 FPS
Powered by Xbox Velocity Architecture
Enjoy thousands of games from four generations of Xbox, with hundreds of optimized titles that look and play better than ever
Full-spectrum visuals and immersive audio with Dolby Vision and Dolby Atmos
We earn a commission if you make a purchase, at no additional cost to you.
| | |
| --- | --- |
| Pros | Cons |
| 175 GB more internal storage compared to the PS5 | Difficult to place in a typical entertainment system setup due to bulky design |
| Supports eight controllers, four more than the PS5 can handle | Controllers offer no motion controls and lack an integrated touchpad |
| Xbox Series X has more exclusive games than the PS5 | Not compatible with Wi-Fi 6 |
| Boasts a slightly faster GPU than the PS5 | |
PS5 vs Xbox Series X: Which Is Better?
Overall, the PS5 and the Xbox Series X have their fair share of flaws. Both consoles were seriously hurt by the unforeseen computer chip shortage. Plus, they lack exceptional upgrades between generations, which has provided gamers with less motivation to upgrade from PS4 or the Xbox One. You just have to look at the low sales of the PS5 and Xbox Series X, both of which have failed to match the first-year sales of the PS4 and the Xbox One.
Drawbacks aside, there's no doubt the PS5 and the Xbox Series X are powerful consoles in their own right. They both deliver exceptional 8K gaming and handle some powerful games with ease. However, the PlayStation 5 comes out on top by a slight margin. With better controllers, VR support, faster graphics, and Wi-Fi 6 connectivity, the PS5 is a console that looks to meet current and future gaming needs.
Check out PS5 gaming console on Amazon.
The image featured at the top of this post is ©Mr.Mikla/Shutterstock.com.