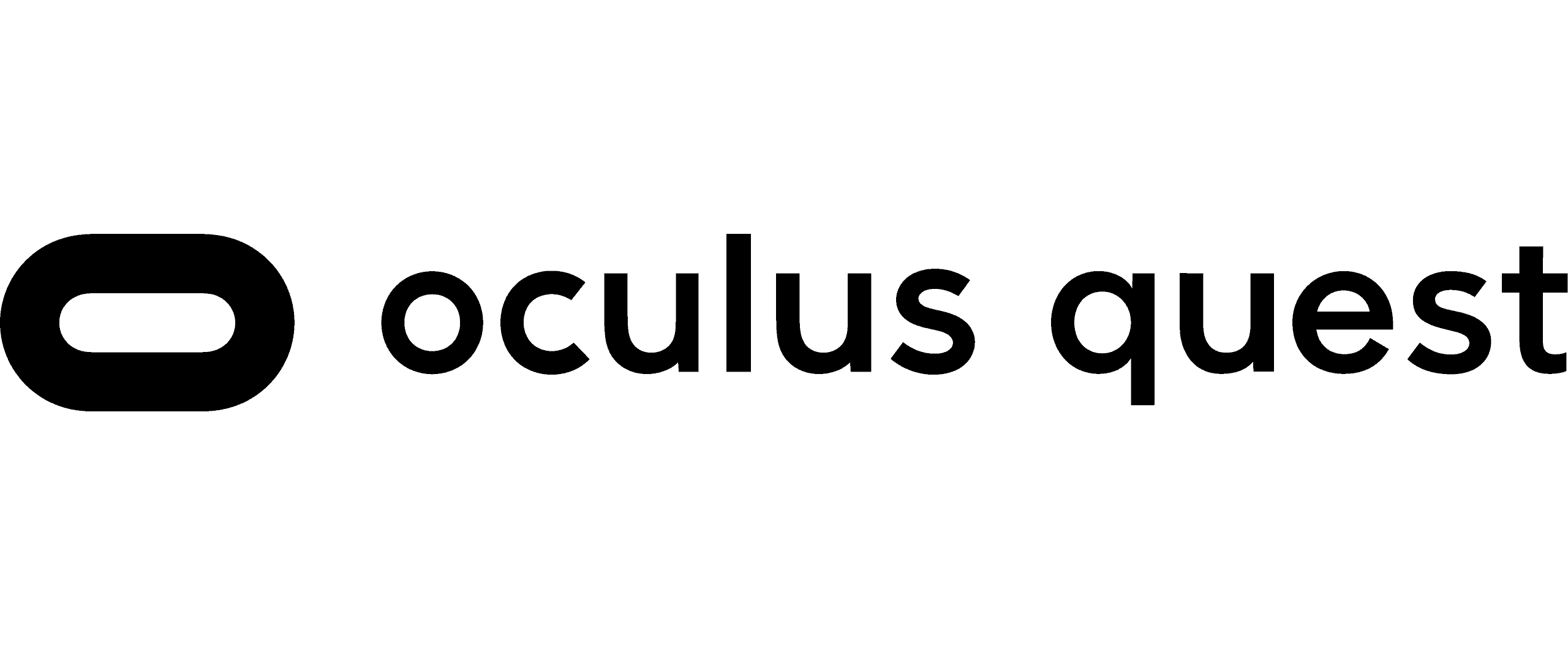 Project Cambria, Meta's code name for its next VR headset, is coming out in less than a month. A lot of rumors are surrounding the project and it has been subject to multiple leaks. From what we know, this new VR product won't be a follow-up to the Oculus Quest 2 (now called Meta Quest 2.) Instead, it will be an entirely new beast, with different aims and updated technology. To understand what might be coming out of Project Cambria, we need to look at what Meta has achieved with Quest 2 and Meta's overall direction as a company. Project Cambria will no doubt improve on the Quest 2, but will it overtake it? But how does Project Cambria vs Meta Quest 2 stack up? Let's find out!
Project Cambria vs Oculus Quest 2: Side by Side Comparison
| Spec | Project Cambria (Meta Quest Pro) | Meta Quest 2 (formerly Oculus Quest 2) |
| --- | --- | --- |
| Processor | Qualcomm Chip (rumored) | Snapdragon XR2 |
| Price | $800+ (rumored) | $399.99 |
| Stand Alone? | Yes | Yes |
| Hand Tracking | Yes | Yes |
| Size | Unknown but smaller than Quest 2 | 17.7 ounces and measures 4.0 by 7.5 by 5.6 inches |
| Passthrough Camera | Yes, full color | Yes, black and white |
Project Cambria vs Oculus Quest 2: What's the Difference?
We know everything we need to know about Meta Quest 2. With Project Cambria, however, there are only rumors and what we have gathered from leaks. For that reason, we aren't going to focus too heavily on specs. Instead, we will look at the design, rumored features, the scope of the device, and possible impact.
Quick Facts
Release Date

25/10/2022

Original price

$800+ (Rumored)

Units Sold

13.9 Million
Design
Project Cambria, which will probably be called Meta Quest Pro, and is rumored to be a smaller than Meta Quest 2. Leaked images show the headset has done away with the 3-point headband and elastic fasteners in favor of a more streamlined band.
Instead of wrapping around the sides and top of the head, Quest Pro seems to fix the forehead and is held in place by plastic bracers on either side. The viewer itself is also smaller and looks more like goggles than the Quest 2.
Their controllers also vary. The Quest 2 has rings on the top of the controller housing LED lights. The headset identifies these signals via infrared and tracks the controllers' movements. Quest Pro has no rings, which might signify more of a reliance on hand tracking.
Meta Quest 2 — Advanced All-In-One Virtual Reality Headset — 128 GB with Carrying Case
Buy Meta Quest 2. Get Beat Saber. For a limited time, get the hit VR rhythm game included when you buy Meta Quest 2.* Keep your experience smooth and seamless, even as high speed action unfolds around you with a super-fast processor and high-resolution display.
All-In-One Gaming - With backward compatibility, you can explore new titles and old favorites in the expansive Quest content library
Premium custom carrying case for Oculus Quest 2 with durable protection
Fits the Oculus Quest 2 headset, controllers, charging cable and power adapter
Premium Display - Catch every detail with a stunning display that features 50% more pixels than the original Quest
Hardware and Features
In interviews about the project, Meta CEO Mark Zuckerberg has said they will be focusing on improved sensors and hardware. The Quest Pro is rumored to have three cameras two for tracking and one passthrough camera for its possible AR features (more on that in a bit.)
Meta Quest 2 also has a passthrough camera to see the real world through the device, but it isn't anything special. The Quest 2's passthrough camera is a grainy black and white and does little in the way of AR. In contrast, the Meta Quest Pro's passthrough camera is expected to be in full color.
Eye tracking will also be a huge part of Meta Quest Pro. Meta Quest 2 also utilizes eye tracking features, but Quest Pro will likely offer more robust infrared eye tracking. This is no doubt a part of the company's Metaverse plans.
In addition, Quest Pro will likely feature a new-gen Snapdragon chip from partner QUALCOMM. Quest 2 has the Snapdragon XR2, a variant of the 865 chip. Qualcomm and Meta have invested heavily into Metaverse technology. It is likely that the Meta Quest Pro will be more powerful than Quest 2 and have a better battery life.
Scope
All those specs and rumors are great, but they don't tell the whole story. The Quest Pro looks to be more powerful, more expensive, and higher-end version of the Quest 2. Which begs the question: why is it not called the Quest 3?
The Meta Quest 2 is the undisputed king of stand-alone VR headsets right now. Much of Quest 2's focus is on gaming and art projects. Games like Superhot, Pistol Whip, and Half-Life: Alyx has shown the world what VR can do right now. Meta Quest Pro is aimed at what VR can do in the future.
Mixed reality will play a huge role in the Metaverse. Project Cambria should be seen as proof of concept for that vision. If we want to understand the differences, one question that should be on everyone's mind.
Market
The Meta Quest 2 is a huge hit with gamers and enthusiasts who use the device for recreation. Meta Quest Pro, on the other hand, targets business and pro users. In others, those who'll use these devices to create, communicate, and work.
Due to the expensive price tag and rumored lack of support, game developers will likely be more hesitant to make games for the newer platform. They will likely stick with Quest 2 or wait for Quest 3. Quest Pro may also shift focus to other underutilized aspects of VR. Fitness is one rumored area that the Quest Pro will likely expand. Meta recently acquired the fitness app Supernatural, the most popular VR fitness app out there. This signals that fitness will be a key part of Quest Pro's strategy moving forward.
Mixed Reality
There is no doubt mixed reality, AR/VR, will play a huge role in the Meta Quest Pro. The upgraded pass-through camera, Meta's focus on hand tracking, and sensor technology all prove it is what they are aiming for.
Meta Quest Pro will likely use sensors to improve avatars within the metaverse. Right now, the experience can be awkward, eye contact is spotty making communication difficult. Not to mention the horrifying avatar of Zuck himself that Meta touted a few months back.
Improved eye tracking and sensor tech could help this interaction feel more human. It could also provide some much-needed legitimacy to the Metaverse.
The AR features will also help Meta reach some of its promised goals. We all remember when Mark Zuckerberg said you'd be able to walk through the streets of ancient Rome. This might get us closer to that vision.
Project Cambria vs Oculus Quest 2: 5 Must-know Facts
Meta Quest Pro will likely be expensive to most people and sold to developers, business executives, and enthusiasts rather than regular consumers
The Meta Quest Pro will not be a follow-up to the Meta Quest 2. Meta has plans to release a Quest 3 at some point.
Meta Quest 2, and eventually Quest 3, will continue to focus on gaming while Quest Pro will focus on mixed reality metaverse projects.
Meta Quest Pro will feature upgraded hardware, sensors, and a redesign
Project Cambria is set to be unveiled on October 11th, 2022
Project Cambria vs Oculus Quest 2: Which is Better?
While Meta Quest Pro looks really promising, this contest has to go to Meta Quest 2. Even if Project Cambria delivers on everything it promises, the device won't match Meta Quest 2 's performance. We are still years away from the Metaverse working the way it is being envisioned. Sure, Meta Quest Pro will likely be a big step in the right direction, but Meta Quest 2 is already an amazing device.
Remember new products go through a growth phase. Meta doesn't expect Quest Pro to outsell Quest 2 or Quest 3. It's likely they're putting it out there to normalize the Metaverse. Over time the features on the Meta Quest Pro will feature on more affordable devices.
Project Cambria is a proof of concept and a way for Meta to work out the kinks as it pushes forward toward the Metaverse the company promised. Not to say it won't be a great device, but we won't know until we get it. But Quest 2 is already here and already at the top of the VR heap. It may take years before another device dethrones Meta. In our Project Cambria vs Meta Quest 2 comparison, we give to the Oculus Quest 2.
Last update on 2022-12-03 / Affiliate links / Images from Amazon Product Advertising API