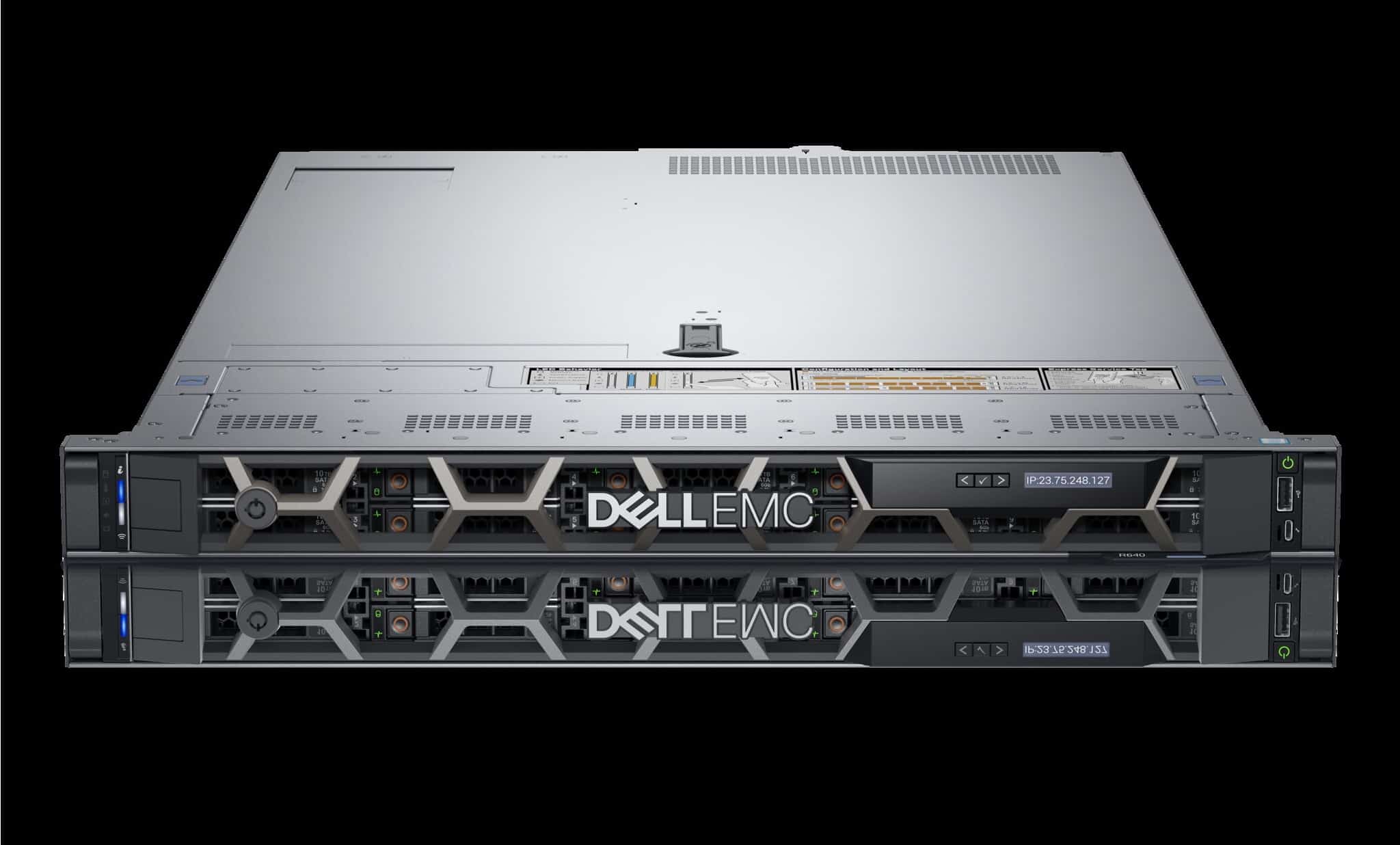 PowerEdge R440 vs. R640: Must-Know Facts
Both R440 and R640 are part of the 14th generation of PowerEdge servers
Both PowerEdge servers are designed as 1U form-factor
The R440 and R640 can each use one or two processors
Either server is compatible with Microsoft Windows or Linux
Both servers support multiple hard drives for maximum data storage
PowerEdge R440 and R460 are two iconic servers in the market. Both are 14th-generation servers but distinct server types. One is a mounted-rack server; the other is a traditional blade server. So, what makes one server better than the other? That's what we'll try to find out in this article.
Stick around as we explore PowerEdge R440 vs. R640 in detail with a full side-by-side comparison, features, must-know facts, and key differences.
Ultimately, you'll see which server is superior and best for your needs.
PowerEdge R440 vs. R640: Side by Side Comparison
| Specs | PowerEdge R440 | PowerEdge R640 |
| --- | --- | --- |
| Processor | Intel Xeon 2nd Gen. | Intel Xeon 2nd Gen. |
| Max CPU Cores | 24 | 28 |
| Storage Type | SAS, SATA, NVMe | SAS, SATA, NVMe |
| Maximum Storage | 76.8TB | 92.16TB |
| Maximum Memory | 1TB | 3TB |
| Memory Type | DDR4 | DDR4 |
| Memory Slots | 16x DIMM | 24x DIMM |
| Weight | 38.9 pounds | 48.3 pounds |
PowerEdge R440 vs. R640: What's the Difference?
Although the PowerEdge R440 and R640 are part of the same generation, they have enough differences to warrant further investigation. The differences may be minor, but depending on your intended applications and what you plan to use your server for, one may be better than the other.
Scalability and Performance
The main difference is that the PowerEdge R640 is an upgraded R440. With a higher capacity for installing more powerful processors, you can use the R640 for more demanding applications. Furthermore, the additional cores offered by the R640's CPU configuration make it ideal for scaling up a data center or using it for scientific applications. If you need to run artificial intelligence models or advanced calculations, the R640 offers superior capabilities.
The R440 and R640 are impressive because they fit massive scalability and performance into such a small case. Both PowerEdge servers are designed to be a 1U form factor, meaning they take up just one slot in a server cabinet. Larger servers such as a 2U (two-unit) or 4U (four-unit) offer higher configurations, but 1U can be sufficient for most purposes. In the case of the R440 and R640, the 1U form factor is enough to hold a massive amount of computational power.
Memory Configuration
The PowerEdge R640 also includes more RAM slots to accommodate more memory. The R440 holds a maximum of 1TB of DDR4 RAM. Though considerable, it's not quite as much as the R640. With 24 DIMM slots, you can load up to 3TB of DDR4 RAM in the PowerEdge R640. The R640 is more suited for memory-intensive applications at almost three times the memory capacity.
Storage Capacity
Another area where the PowerEdge R640 outshines the R440 is the hard drive capacity. Each model supports multiple hard drives and RAID for data redundancy, but the PowerEdge R640 comes in with an even higher storage capacity. 
Each model supports ten 2.5" drives or four 3.5" drives, and you can get up to 64TB of combined storage. If you prefer a faster configuration, you can use NVMe solid-state drives for up to 76.8TB of total storage. Overall, solid-state drives are significantly faster, so if you plan to use your server for data-intensive applications, the solid-state configuration will be ideal for you.
Power Usage
Although each server is relatively energy-efficient, as far as servers are typically concerned, they still use much more power than a standard desktop. A high-performance gaming computer won't likely use as much power as a 1U server.
When looking at R440 vs. R640, it's important to know Servers simply have more hardware and need more power to run. With multiple CPUs, hard drives, and extra RAM modules, power usage surpasses the typical desktop computers. Dell has provided for the energy demands of each server by allowing you to use up to two separate power supplies.
The PowerEdge R440 requires a 450-watt or 550-watt power supply. The PowerEdge R640, on the other hand, can need significantly higher wattages. You can install your choice of a 495-watt, all the way up to a 1600-watt power supply in your PowerEdge R640.
Additionally, each power supply is entirely hot-swappable, meaning you can remove and replace it for upgrades or maintenance without needing to reboot the system. A hot-swappable power supply ensures you don't suffer any downtime when upgrading or maintaining your server.
Software and Management
Both servers offer a wide range of compatibility with multiple operating systems. This is excellent news for those who need to configure a system in a data center or use an OS-specific application. If you prefer to run Microsoft software, you can run the latest version of Windows Server on R440 and R640.
On the other hand, if you prefer to use Linux, you will be pleased to know both servers are compatible with almost every Linux-based operating system. The most popular distribution of the operating system for servers is known as Red Hat Linux. There are also dozens of other supported operating systems, including SUSE and Citrix Server.
Additionally, both servers come loaded with Dell's OpenManage software utility. This makes it easy to manage multiple servers remotely, install and upgrade software, and even load and deploy your operating system. Both the PowerEdge R440 and R640 are loaded with a wireless NFC module which lets your wirelessly connect to your server for monitoring, updates, and maintenance.
Overall, the software included with Dell PowerEdge servers such as these is ideal for easily setting up one server or multiple servers. If you are deploying a massive data center, the ease of installation will save you a lot of time in the long run.
R640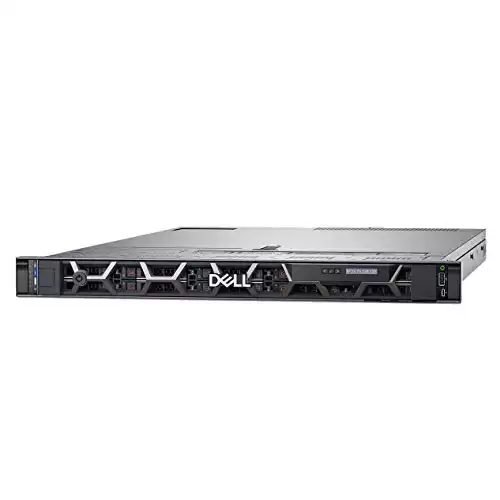 We earn a commission if you make a purchase, at no additional cost to you.
R440
We earn a commission if you make a purchase, at no additional cost to you.
PowerEdge R440 vs. R640: Which Is Better?
Overall, both servers are extremely powerful and designed for intensive applications such as web hosting, artificial intelligence, scientific research, and data centers. Although both servers look very similar on the surface, the moderate improvements in the R640 make it ideal for the more demanding user.
With a higher memory capacity and storage expansion, the R640 is a great buy for those looking for the most bang for their buck. If you are on a budget and trying to save money, the low-cost R440 may be your ideal server.
Your choice ultimately comes down to your goals and intended uses. Overall, the PowerEdge R640 comes out on top because it supports a wide range of applications and is expandable.
Check out the PowerEdge R640 on Amazon
Next Up…