Regarding Poshmark vs. eBay, the debate for the best online-selling platform has become a hot topic among countless entrepreneurs. Each marketplace offers its advantages, leaving many sellers needing clarification on which will bring them the most profits. To solve this puzzle, look at each marketplace's distinguishing characteristics in-depth. By understanding how Poshmark and eBay differ, you'll discover which option best fits your selling style, ultimately leading you to success online. So let the Poshmark vs eBay exploration begin and guide you toward finding your ideal marketplace.
Poshmark vs. eBay: Side-by-Side Comparison
| Feature | Poshmark | eBay |
| --- | --- | --- |
| Target Market | Primarily fashion and accessory enthusiasts | Wide-ranging audience across various categories |
| Listing Process | Simple, user-friendly interface | More detailed, with various options for customization |
| Mobile App Functionality | Dedicated app, tailored for seamless usage | Mobile app available, but may not offer all desktop features |
| Global Reach | Limited | Global marketplace with more extensive international reach |
| Shipping | Flat-rate shipping with Poshmark label | Flexible shipping options, allowing sellers to set their own rates |
| Social Aspect | Strong community and social sharing features | Limited social interaction, mainly focused on buying and selling |
| User Experience | More focused on a fun, social shopping experience | Primarily transactional, with emphasis on buying and selling products |
| Customer Service | Accessible and community-centric | Larger scale, can be harder to obtain personalized assistance |
Poshmark vs. eBay: What's the Difference?
Shopping online has never been simpler, with various platforms to buy and sell products. Two popular choices are Poshmark and eBay, but what sets them apart?
Geographic Restrictions
Poshmark primarily caters to the United States market with limited expansion into Canada and Australia. This narrow focus means Poshmark may not be ideal for sellers seeking global reach. On the contrary, eBay operates in over 100 countries, providing sellers with an expansive potential customer base and buyers with a more comprehensive selection of products.
Poshmark's limited geographic reach may be an obstacle for some sellers, but it can also be advantageous for buyers searching for unique items or local deals. In contrast, eBay is the better option if you're a seller looking to expand your market share.
Customer Base
Poshmark is a social commerce platform specializing in fashion and clothing items, appealing to a young, fashion-conscious customer base. This niche market provides a curated experience for buyers, making it easier for sellers to reach their ideal customers. In contrast, eBay serves an expansive range of customers interested in various products, from electronics to collectibles.
Poshmark's entire customer base can be beneficial for fashion sellers, as they have the chance to connect with like-minded buyers. Conversely, eBay's diverse customer base may be more suitable if your products require a wider appeal.
Fees
Poshmark and eBay have differing fee structures. Poshmark charges a flat fee of $2.95 for sales under $15, while eBay takes 20% commission from sales above $15. The latter charges a 10% final value fee on the total sale amount (including shipping), with up to 50 free listings per month and an insertion fee for additional listings.
Poshmark and eBay charge different fees, with lower-priced items likely finding Poshmark's flat fee structure more appealing. In contrast, those with more expensive items might prefer eBay's percentage-based commission structure.
Returns and Refunds
Poshmark and eBay have different return and refund policies. Poshmark generally only permits returns if the seller misrepresented or incorrectly described the item. In contrast, eBay allows sellers more freedom in creating their policies, from no returns to a 30-day return window.
As a buyer, eBay's more accommodating return policy may offer an added layer of security when shopping online. Conversely, Poshmark's stricter policy is advantageous for sellers since it reduces the hassle of handling returns and refunds.
Payout Process
The payout process for sellers differs between Poshmark and eBay. Poshmark uses a user-friendly system where funds are available for withdrawal when the buyer accepts an item. Sellers can transfer earnings directly into their bank account or request a check. In contrast, eBay requires sellers to set up either a PayPal or managed payments account. Typically, within 24 hours after the buyer confirms that they received it, eBay releases the funds.
Poshmark and eBay provide a speedy payout process, but Poshmark may appeal more to sellers who prefer an uncomplicated approach to collect their earnings.
Shipping
Poshmark makes the shipping process for sellers much smoother by providing a pre-addressed shipping label for each sale. This streamlined approach makes shipping simple and stress-free for sellers. Additionally, their costs are predetermined, with buyers paying an upfront flat rate fee for shipping. eBay allows sellers to select their method of shipment and set their associated costs. This flexibility can enable them to find more cost-effective options or offer free shipping as an incentive to buyers.
Poshmark may be ideal for sellers requiring a straightforward shipping process. On the other hand, those seeking more control over shipping options and costs might find eBay more suitable.
Ease of Use
Comparing user experiences, Poshmark stands out with its user-friendly interface and mobile-first strategy. As a social shopping platform, Poshmark allows users to follow, like, and share listings quickly. Plus, their app makes it simple for sellers to list items using their phones too. eBay, on the other hand, provides more features, but may be more challenging for new users to navigate.
Therefore, if you're searching for an intuitive platform with a minimal learning curve, Poshmark could be the ideal fit. On the other hand, if advanced features are what you seek and you're willing to invest time learning its intricacies, eBay could be your ideal option.
Types of Products
Poshmark offers a wider selection of items than eBay does, making it an attractive alternative for shoppers looking for fashionable clothing. It specializes in fashion, including apparel, accessories, and shoes. As such, it attracts a unique audience, making it the ideal platform for sellers within this sector compared to eBay, which caters to an extensive range of products, from electronics to antiques.
Fashion sellers may prefer Poshmark, while those offering a diverse range of products can benefit from eBay's more significant customer base and diverse product categories.
Listing and Selling
Listing items on Poshmark is a breeze; all that is required is taking photos, writing a brief description, and setting a price. In addition, the platform offers features like "Posh Parties," where users can promote their listings to potential buyers. In comparison, eBay provides more advanced listing options like auctions, "Buy It Now" listings, and multiple variations for one product.
Thus, for those seeking a straightforward and social selling platform, Poshmark may be your best bet. On the other hand, eBay provides more advanced listing options and features.
Customer Support
Both Poshmark and eBay provide customer service support for their users. Poshmark provides email assistance, while eBay provides more comprehensive phone, email, and live chat options. Ultimately, it may come down to personal preference – which level of service you prefer between the two platforms.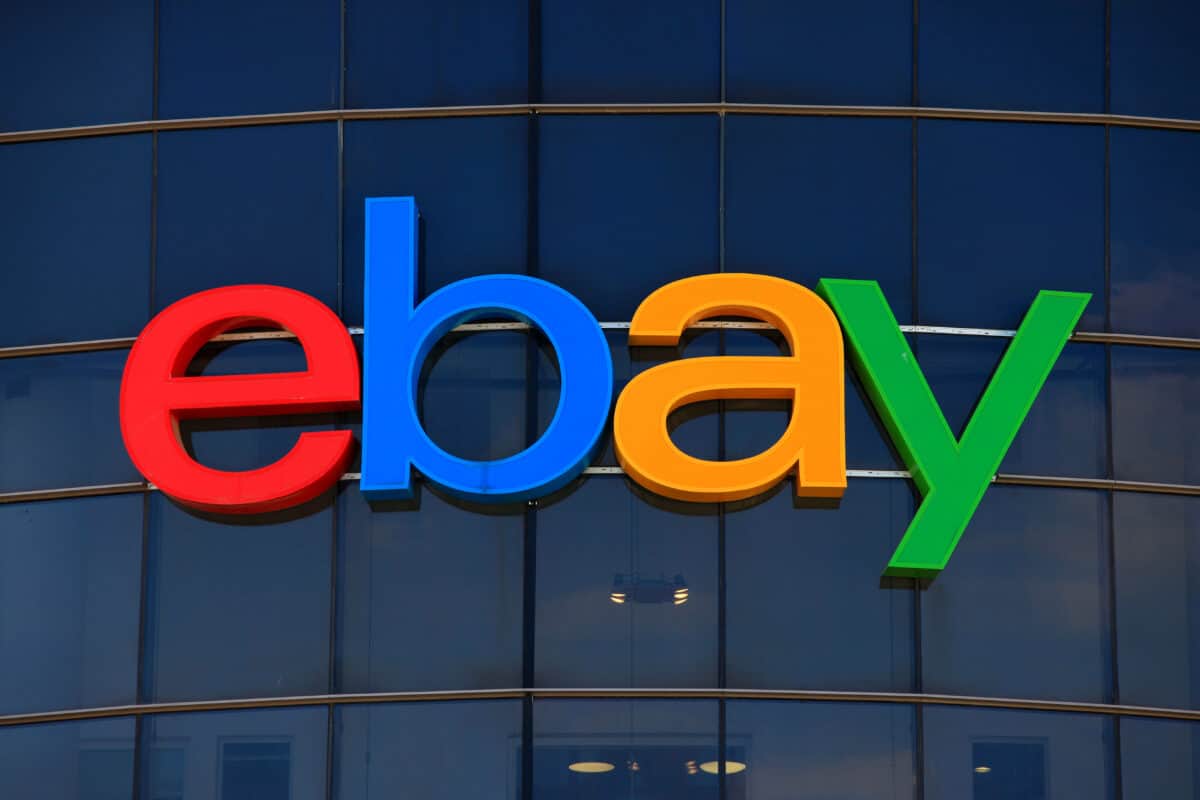 Poshmark vs. eBay: Must-Know Facts
Established in 2011, Poshmark specializes in fashion items, while eBay, established in 1995, provides a vast selection of categories such as electronics and collectibles.
Poshmark's social element encourages users to connect and follow one another, while eBay relies more on a traditional marketplace model.
Poshmark's social aspect encourages users to follow, share, and attend virtual events, unlike eBay's more traditional auction format.
Poshmark offers a flat shipping rate to simplify shipping costs for buyers, while eBay allows sellers to select their shipping methods and costs.
eBay provides buyers with options for auctions and "Buy It Now", while Poshmark only provides fixed-price listings.
Poshmark's "Closet Clear Out" sales events offer discounted pricing, while eBay's promotional tools, such as "Best Offer" and "Markdown Manager", are more diverse.
Poshmark's "Posh Authenticate" service verifies luxury items, providing added trust for high-end transactions. "eBay Authenticate" covers a wider range of categories, such as watches and handbags.
International shipping is more accessible on eBay, as Poshmark only supports sales within the United States, Canada, and Australia.
Poshmark parties offer themed, limited-time shopping events; eBay does not provide such immersive, real-world shopping experiences.
Finally, Poshmark's mobile app prioritizes user experience with an Instagram-like interface, while eBay sticks with a more traditional marketplace design.
Poshmark vs. eBay: Which One Is Better? Which One Should You Use?
In the Poshmark vs. eBay face-off, Poshmark emerges as a platform specializing in fashion items. As such, it has become the go-to place for those interested in clothing, accessories, and shoes. Poshmark's social media-like interface encourages user interaction and fosters an atmosphere of community, making it attractive to sellers looking to reach a niche audience through their fashion focus.
However, Poshmark's focus on fashion can limit what types of items you can purchase or sell. Conversely, eBay is an established marketplace offering a broad selection of goods — from electronics to collectibles — giving it the edge when considering product diversity. Further, eBay's global reach allows you to reach a wider audience. This factor is particularly crucial in the Poshmark vs. eBay debate since Poshmark's availability is restricted to the United States, Canada, and Australia.
Finally, the decision between Poshmark and eBay comes down to what you want to buy or sell and your preferred platform experience. If fashion is your passion and you enjoy a social atmosphere in an encouraging atmosphere, Poshmark may be your better option. Conversely, if you desire diversity in markets with wider audiences, eBay is likely your best bet.
The image featured at the top of this post is ©Sergei Elagin/Shutterstock.com.