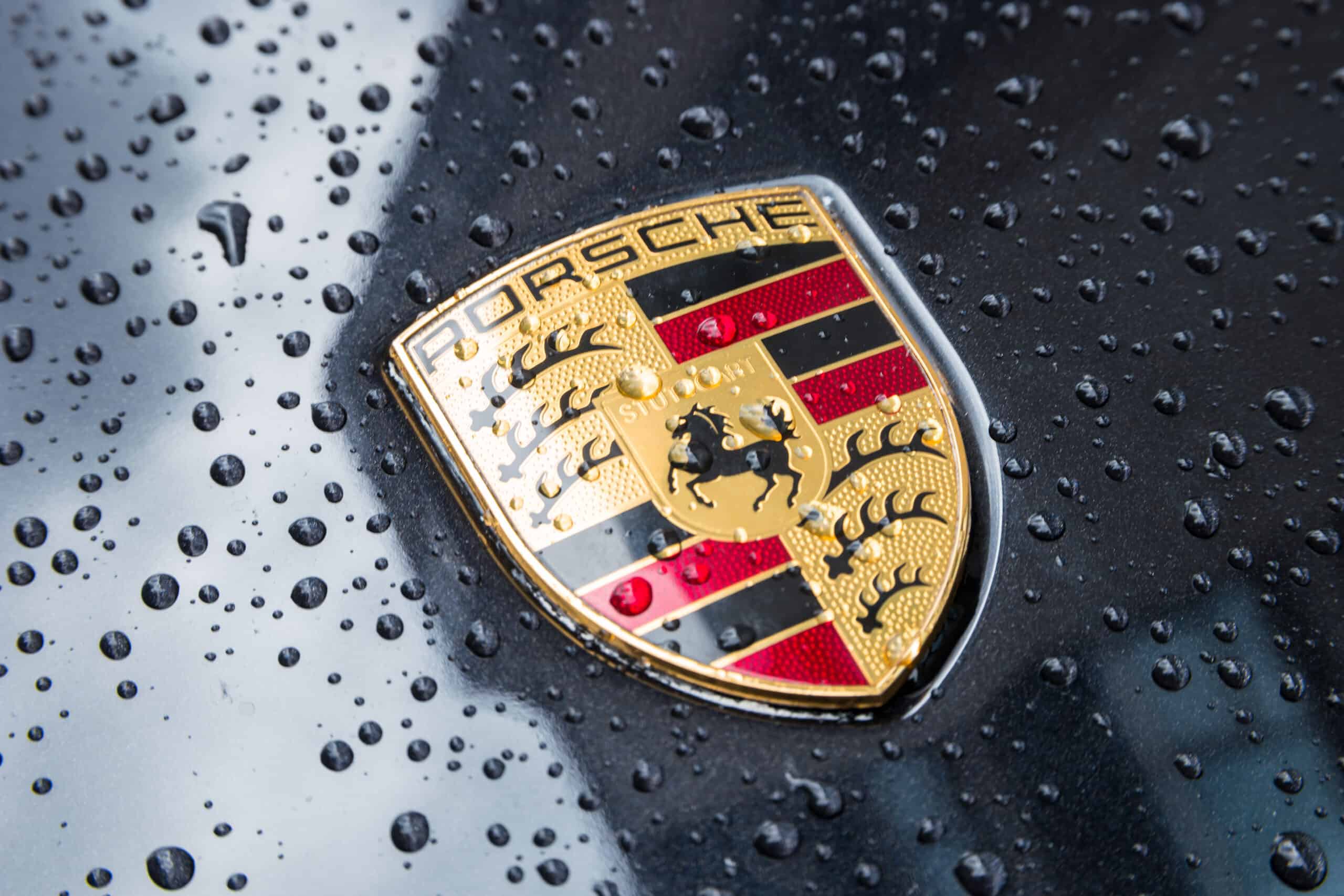 Key Points
Porsche has new electric vehicles in the pipeline.
Porsche builds the Panamera 4 E-Hybrid as a liftback luxury executive car.
The Porsche Cayenne E-Hybrid is a crossover SUV able to seat up to 5 occupants.
Porsche, the world-famous maker of everything from race cars and luxury sports cars to Tiger tanks, has recently tested the waters of the EV world. Its lineup now includes two plug-in electric hybrids (PHEVs), which it calls e-hybrids, and a single all-electric vehicle.
At the end of 2021, Porsche North America CEO Kjell Gruner said on a CNBC interview demand for the Taycan EV is strong. At that time, the Taycan was 15% of Porsche's volume, with both current Porsche owners and general EV shoppers as buyers.
Porsche also has new electric vehicles in the pipeline. Rumor has it Porsche will start building its 911 sports car as a hybrid by 2026 and plans to launch an all-electric model in 2028. A Macan EV may appear in showrooms as early as next year and an electrified 718 is due by 2025.
Porsche plans to continue offering gasoline models, too, but the march toward full electrification continues. The company said it aims to be 50% electric in 2025 and 80% electric in 2030, Electrek reports.
Current Porsche EVs
Porsche Panamera 4 E-Hybrid
Porsche builds the Panamera 4 E-Hybrid as a liftback luxury executive car, mixing comfort, sporty performance, and decent cargo capacity. The vehicle is a plug-in electric hybrid (PHEV) blending gasoline and electric propulsion to create a fast, nimble powerhouse. Porsche builds the Panamera in Sedan, Executive, and Sport Turismo trims.
While each trim offers unique and even more premium features, performance and overall specs are the same across the models. Porsche builds the car with a long wheelbase of 116.1 inches to provide an aggressive stance. Operating on its own, the gasoline engine generates 443 horsepower and 405 ft-lbs of torque. The electric motor develops 134 horsepower and 295 ft-lbs of torque. Combined, power is 552 horsepower and 553 ft-lbs. The vehicle can theoretically drive 31 miles on electric power alone.
With the Sport Chrono Package installed, the EV can reach 60 mph from a standstill in 3.5 seconds and hit a top track speed of 185 mph Car reviewers such as The Drive note that it's comfortable and works well as a sedan simply for driving purposes. It's also capable of carrying quite a bit of cargo, with just 14.3 cubic feet in the rear with the seats up, but 44 cubic feet with rear seats folded down.
Base price for the Sedan is $119,200, while the Executive starts at $130,500 and the Sport Turismo is $123,200. Options packages and upgrades can add to these prices.
Porsche Cayenne E-Hybrid
The Porsche Cayenne E-Hybrid is a crossover SUV able to seat up to 5 occupants. The vehicle has plenty of interior elbow room, a full suite of driver assists, and electronic safety features, including blind spot monitoring. Car and Driver reports the ride is rather firm, but the vehicle handles well.
The E-Hybrid can drive 17 miles on electric power and develops a combined 455 horsepower and 516 ft-lbs of torque. While not a race car, the Cayenne serves up spicier driving than a gasoline crossover SUV built to roughly similar parameters. 0-60 mph time is 4.7 seconds with the Sport Chrono Package installed. Speed tops out at 157 mph on the track.
Though it's mainly a passenger vehicle, the Cayenne also has some SUV-like traits. It can carry a 1,516-lb payload and can tow a trailer weighing up to 7,700 lbs. The Cayenne's rear cargo compartment squeezes in up 22.7 cubic feet of items thanks to the high roofline. Folding down the rear seat increases cargo space to 56.8 cubic feet.
Off-road, the Cayenne E-Hybrid can wade through a maximum of 10 to 11 inches of water, depending on its suspension. It has 8.2 inches of ground clearance with steel suspension. If it has adjustable air suspension equipped, clearance rises to 9.6 inches. An optional off-road package adds more underbody protection. The Cayenne isn't a formidable rock crawler by any stretch of the imagination but provides mild off-road mobility.
The Porsche Cayenne E-Hybrid's price starts at $86,500.
Porsche Taycan EV
Buyers are enthusiastic about Porsche's singular all-electric EV, the Taycan, with sales outstripping E-Hybrid models. Seating either 4 or 5 people depending on configuration, the EV features a luxurious interior. Heated and massaging seats are placed within a cabin with four separate climate control zones. The dash includes a curved heads-up display and multiple touchscreens hooked to an infotainment system. The driver assists include a night vision option, remote control parking, and adaptive cruise control.
Performance and price both vary strongly by trim level. Porsche builds the Taycan in 10 different models, including the basic Taycan, 4 Cross Turismo, 4S, 4S Cross Turismo, GTS, GTS Sport Turismo, Turbo, Turbo Cross Turismo, Turbo S, and Turbo S Cross Turismo. Each of these models offers more power and performance over the lower trims. Horsepower ranges from 402 to 750, depending on the variant. The EVs develop anywhere from 254 ft-lbs to 774 ft-lbs of torque.
The slowest model, the base Taycan, clocks in a 0-60 mph time of 5.1 seconds. By contrast, the Taycan Turbo's fastest reaches 60 mph from a standstill in just 2.6 seconds, approximately half the time. Most of the models achieve 60mph in 3 to 4 seconds. Extra speed comes at a sharply rising dollar price, with the cheapest model costing $86,700 and the priciest coming in at a $155,900 base price.
Drivers of the Taycan sometimes complain about its range, one of the design's current weak points. Depending on the exact model and whether or not a "Performance Battery Plus" is installed, EPA estimated ranges fall between 199 and 227 miles. Porsche says it is working on longer range batteries for future model years, but the Taycan remains a shorter-ranged EV for 2022.
Future Porsche EVs
2024 Porsche Macan EV
Porsche is looking to carry the significant success of its Macan SUV line over to the EV sphere with the upcoming 2024 Porsche Macan EV. A compact luxury SUV like its gasoline counterpart, the Macan EV uses a completely different all-electric chassis. Likely built to outdo the Tesla Model 3's performance, this electric vehicle will also carry a significantly higher price tag. Car and Driver estimates an $80,000 base price, with high-level trims costing $100,000 or more.
Porsche hasn't released many Macan EV details publicly yet. Company representatives say it will outrange the Taycan, an important selling point since the longest-ranged Taycan is also the bestseller. Quoting R&D executive Michael Steiner, CNET says Porsche will probably build the Macan EV with two battery sizes. However, Steiner adds the company will likely offer only one in North America, "the bigger battery." Some websites, like TopElectricSUV, guess the Macan EV might have a range of 342 miles.
As the Premium Platform Electric flagship, Macan will likely be used for all future Porsche EVs. The company is currently testing its new model exhaustively. The Macan EV is slated for the 2023 release, with Porsche continuing to sell gasoline Macans.
2025 Porsche 718 EV
Porsche's CEO recently verified the release of a Porsche 718 EV as part of the electrification initiative. Unless delayed, American showrooms will start featuring the all-electric sports car by 2025. Porsche will make the vehicle in both a fabric-top Boxster and a hard-top Cayman variant, Car and Driver reports. Exterior styling will resemble current 718s, but reports say Porsche targets the interior for a Space Age facelift. It could also get a front end somewhat like the Taycan's.
Despite the immense weight of electric batteries, the company intends to build the 718 EV with a 3,650 lb curb weight or less. Advanced materials, and an as-yet unrevealed EV sports car platform different from the Macan's PPE platform, will slash weight. The affordable base trim will feature a single-motor RWD setup, while the performance trim will boast dual-motor propulsion and AWD.
No exact specs are yet available, though the top-end 718 EV could compete with the Porsche 911 in performance. The engineers intend to build the Porsche 718 EV with at least 250 miles of range. While it isn't clear yet, multiple sources, including Motor 1, suggest the 718 EV may completely replace the gasoline 718. This would be a departure from Porsche's policy with its other planned EVs, which will continue gasoline model production in parallel with EV releases.
2026 Porsche 911 E-Hybrid & 2028 Porsche 911 EV
The hard-charging Porsche 911 should receive several electric upgrades according to reporting by Edmunds. The 911 is a high-performance sports car that's been burning rubber in various models since 1964. Porsche plans to release the next generation, dubbed the Porsche 994, in 2026, with an E-Hybrid model in the lineup. A 2028 follow-up release of the Porsche 998 will include an all-electric EV version of the car.
The 994 E-Hybrid will use the combined power of electric motors and a 3.4-liter engine to blast out 800 horsepower. Torque figures, 0-60 times, quarter-mile times, and other stats aren't yet available. Details of the all-electric Porsche 998 EV are even sketchier with it currently 6 years out. However, the Mission R concept all-electric race car might provide a possible glimpse of a high-powered EV Porsche sports car. It can leap from 0-60 mph in 2.5 seconds and develops 1,073 horsepower and 740 ft-lbs of torque according to MotorTrend. Using a fast charger, it can recharge from 5% to 80% in 15 minutes.
Porsche will sell the 911 E-Hybrid and all-electric EV alongside gasoline models not in place of them. This move echoes its plans for the Macan EV. The company hasn't said when (or whether) it will discontinue the gas-powered 911.
2025(?) Unnamed (K1) Porsche 3-Row SUV EV
Porsche has a premium all-electric SUV EV in development, Automotive News Europe reported in late July 2022. CEO Oliver Blume said the SUV EV would be a top-tier product above the Taycan and the Macan EV. The company hasn't given it a name yet, referring to it by the codename "K1." The release is somewhere around 2025.
The new SUV will feature three rows of seating. Additionally, it features the same 920-volt fast charging system enabling a 15-minute 80% charge in the Mission R concept car. Blume said the vehicle is part of Porsche "pushing ahead with our electric offensive." He offered no details on specs or availability but called the K1 EV "a very sporty interpretation of an SUV."
Next Up…