Key Points
Peter Thiel is an entrepreneur born in Germany in 1967. He moved to the United States in 1968.
He is most famous for being a co-founder of the digital wallet PayPal.
As a venture capitalist, he has funded many other companies, including Facebook.
Peter Thiel is an entrepreneur who is best known as the co-founder of the popular digital wallet, PayPal. Following it's success he sold the company and used to funds to make further successful acquisitions. Other successful companies which he helped to set up include Facebook, SpaceX, Airbnb, and Yelp. He has also been involved with numerous investment firms and tech projects.
Thiel currently has a net worth of approximately $4.3 billion. He also set up and runs the Thiel Fellowship which grants $100,000 each year to 20 young entrepreneurs to help them develop their own ideas. He also contributes to various foundations which fund breakthrough technologies. He also gives money to several Human Rights organisations and charities.
Quick Facts
Full Name

Peter Thiel

Birth

October 11, 1967

Net Worth

$4.3 billion

Awards

Herman Lay Award for Entrepreneurship
World Economic Forum's Young Global Leader
Honorary Degree from UFM
Students for Liberty's Alumnus of the Year
TechCrunch's Venture Capitalist of the Year

Children

None

Nationality

United States, Germany, New Zealand

Place of Birth

Frankfurt, Germany

Fields of Expertise

["Entrepreneurship","Venture Capital Investing"]

Institutions

Stanford, Facebook, Thiel Foundation

Contributions

PayPal, Clarium Capital, Palantir, Founders Fund, Thiel Fellowship
Read on to explore the full biography of Peter Thiel!
Who Is Peter Thiel?
Peter Thiel is a German-American entrepreneur and multi-billionaire. Currently a venture capitalist and business executive, Thiel co-founded and sold PayPal early in his career. He used the resulting capital to provide early funding to multiple successful tech startups, including Facebook. His fellow PayPal colleagues started many of the companies he invested in from what was called the PayPal Mafia.
He currently runs Founders Fund, a venture capital firm. Palantir, an intelligence company based on targeted data harvesting, and various other firms and hedge funds. He is also the head of the Thiel Fellowship, which provides funding to promising young entrepreneurs, and the Thiel Foundation, which focuses on technological projects involving long-term progress and thinking.
Early life
Born in 1967 in Frankfurt, Germany, Peter was the first child of Klaus Friedrich Thiel and his wife, Susanne. He first arrived in the U.S. as a baby when his parents briefly moved to Ohio in 1968. They soon relocated to Africa in what is now Namibia, where Klaus Thiel, who was a chemical engineer, worked as an overseer of the construction of a uranium mine.
When Peter was ten years old, his family moved to Foster City, California, where he learned to play Dungeons and Dragons and chess. His early interest in math and science placed him squarely in nerd territory, and he was bullied at school. These interests paid off as a young adult, however, when he was accepted into Stanford University in 1985, where he first studied for a bachelor's degree in philosophy. He followed this by attending Stanford's law school, graduating with his doctorate in law in 1992.
At Stanford, Thiel played a lot of speed chess, read a lot of Ayn Rand, and started The Stanford Review, a small newspaper that heavily criticized Stanford's politically correct policies. After graduating, he worked for a short while as a clerk for a Republican judge based in Atlanta, Georgia, and then as an associate in a small firm focused on corporate law. He lasted for only seven months and then decided to try his hand at derivatives trading. He called his first hedge fund Thiel Capital, with much of the capital coming from donations from friends and family.
In 1998, while giving a small lecture at his alma mater, he met a young online security expert named Max Levchin. Thiel was impressed by Levchin's business plan and decided to invest in his idea.
Career
Peter Thiel has a successful career and one of the his first successful business decisions was the co-founding of PayPal. However, he also has a number of other successful acquisitions which
PayPal
Levchin called his company Confinity. It offered a service named PayPal that could transfer money between its users' PalmPilots, later evolving to use email addresses instead.
Thiel thought the idea was revolutionary. He hoped this kind of digital wallet could help pave the way for the sovereign individual as it eroded the nation-state. His enthusiasm brought various high-profile corporations on board, including Nokia and Deutsche Bank, which together invested $3 million in the startup, sent via the PayPal service.
In 2000, possibly by pure coincidence, Confinity's offices were located on the same floor as another digital payment startup, X.com, founded by a young businessman named Elon Musk. Each began to borrow ideas and customer incentives from the other. Soon both companies had grabbed about the same share of the market, but neither had been able to turn a profit.
The struggling entrepreneurs put their heads together and decided to do something radical. They merged Confinity with X.com, naming Musk CEO and Thiel executive vice-president. They ended up naming the company after its viral money-transfer service, PayPal.
A few months later, Musk went on a honeymoon with his first wife. While he was away, a few of PayPal's senior employees took the opportunity to revolt against his leadership. They signed a letter of no confidence, threatening the company's board that they would resign unless the company parted ways with Musk and made Thiel CEO instead.
One of Thiel's first acts as CEO was to open PayPal up to public trading. In late 2002, eight months after its initial public offering, eBay bought PayPal for $1.5 billion. Thiel collected around $100 million from the sale and then immediately published a press release stating his intentions to resign as CEO and focus on his other investments.
In the years that followed, Thiel continued to work with Musk and many of PayPal's other early employees, which journalists soon began calling the PayPal Mafia. The trust they had built at PayPal encouraged them to invest in each other's companies and stay involved in each other's post-PayPal projects.
Clarium Capital
Shortly after leaving PayPal, Thiel used some of his PayPal profits to launch a new hedge fund called Clarium Capital. His foresight or fortuity held out for nearly a decade as Clarium's initial investments rapidly inflated its value.
Thiel and Clarium foresaw the weakening of the dollar in 2003 as well as its strong rebound in 2005. They wagered on an increase in demand for consumer commodities like oil, which grew the fund's assets to more than $8 billion by 2008. Unfortunately, by 2011, a series of bad bets had drained Clarium of around 90% of its capital.
Palantir
Shortly after launching Clarium, Thiel funded a cybersecurity firm he called Palantir. It was named after a mystical stone with prophesying powers from the trilogy "The Lord of the Rings" by J. R. R. Tolkien.
Palantir focused on collecting and analyzing massive amounts of data from banks, government offices, and other sources to improve cybersecurity and fraud detection. The data included cell phone logs and financial records. The NYPD and the CIA's venture capital branch were among Palantir's early customers.
The firm went public in 2020 and is currently valued at over $50 billion.
Founders Fund
In 2005, Thiel decided to launch a venture capital firm that would specialize in riskier investments and out-of-the-box ideas with moonshot potential. The firm, Founders Fund, began by investing in genomic sequencing technology, aerospace, and life extension.
One of Founders Fund's earliest investments was in a startup named Halcyon Molecular, which was working on anti-aging techniques. It also backed Elon Musk's new company, SpaceX, which was developing reusable rockets to cut the cost of space travel. Founders Fund helped launch many startups that have now taken the world by storm, including Lyft, Airbnb, and Affirm, a consumer financing project started by Thiel's co-founder at PayPal, Max Levchin.
In 2021, Founders Fund invested in Bullish, a crypto exchange where customers can buy and sell crypto assets. Thiel has expressed regret for underinvesting in the crypto world and seems poised to correct this position by affiliating with Bullish.
What Is Peter Thiel Known For?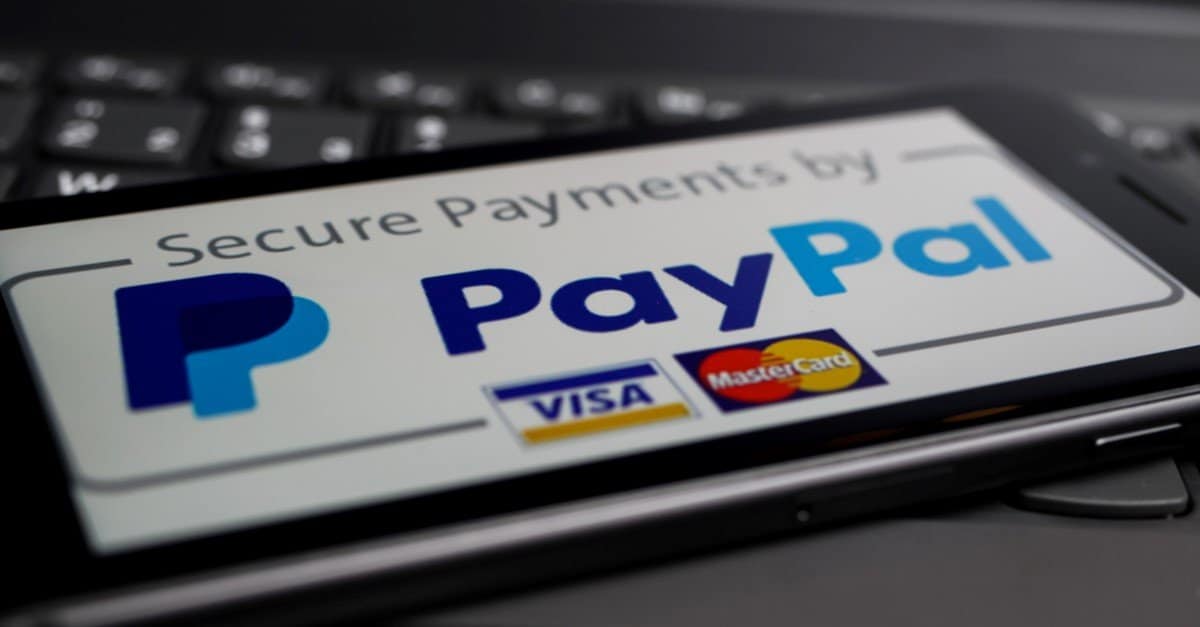 Venture Capital Investing
In 2004, Thiel was a key player in Facebook's early journey, investing to the tune of $500,000 in exchange for a 10% share of the company. In 2021, he sold most of those shares but still holds a place on the board of directors of the social network. He provides advice on matters of funding but prefers not to meddle in the management. Thiel has made almost $1 billion in profit from his small initial investment.
Besides launching Clarium Capital, Palantir, and Founders Fund, Thiel became an early partner at Y Combinator, which provides funding to technology startups, and then opened two new venture capital firms, Valar Ventures and Mithril Capital.
Valar Ventures, based in New York, invests in tech startups around the world with high growth margins. Some of their most promising projects include Breather, a service that rents private conference rooms, and Taxflix, an online tax accounting service. Mithril Capital, based in Austin, Texas, is another tech startup investing firm named after another reference from "The Lord of the Rings."
Peter Thiel: Net Worth, Marriage and Personal Life
Net Worth
Thiel's net worth is estimated $4.3 billion as of May 2023. Held mostly in startup investments and shares in companies, it fluctuates with the stock market and many other factors.
Besides these assets, Thiel also holds a legendary Roth IRA balance. A Roth IRA is an individual retirement account that incentivizes saving by offering tax-free growth on after-tax contributions.
According to ProPublica, Thiel contributed $2,000, the annual limit, to the account in 1999. He used $1,700 of that money to invest in 1.7 million shares of PayPal back when each share cost $0.001. Thanks to PayPal's massive international growth explosion, Thiel will now have around $5 billion of tax-free revenue to play with after he reaches legal retirement age in early 2027.
Marriage
In 2017, Thiel married his long-term boyfriend, Matt Danzeisen, in a lavish ceremony in Vienna, Austria.
Gawker Lawsuit
In 2007, before Thiel was ready to make his sexuality a public matter, Gawker's blog drew unwanted attention to his personal life with an article revealing that he was gay. Thiel resented Gawker for forcing his private life into the public eye.
In 2016, Thiel revealed that after the article's publication, he had started funding multiple lawsuits against the media company. He finally succeeded with a lawsuit brought against Gawker by retired professional wrestler Hulk Hogan, who was suing the company for invasion of privacy after they released a sex tape of Hogan with his best friend's wife, Heather Cole. Gawker was forced to settle, which resulted in its bankruptcy.
Peter Thiel: Awards and Achievements
Herman Lay Award for Entrepreneurship
In 2006, Thiel received the Herman Lay Award, which honors some of the most successful entrepreneurs in the free enterprise system.
Young Global Leader
In 2007, he was listed among the World Economic Forum's top Young Global Leaders. The Forum of Young Global Leaders was started by the World Economic Forum's executive chairman, Klaus Schwab, to honor extraordinary and influential people under 40 years old from diverse industries and communities around the world.
Honorary Degree from UFM
In 2009, Thiel received an honorary degree from the Guatemalan institution Universidad Francisco Marroquin.
An Alumnus of the Year
In 2012, Students for Liberty, a group focusing on presenting libertarian ideas to college students, named Thiel, their Alumnus of the Year.
Venture Capitalist of the Year
In 2013, TechCrunch recognized Thiel's investing achievements by naming him their Venture Capitalist of the Year.
Thiel Foundation
In 2005, Thiel started the Thiel Foundation, a philanthropic organization that funds breakthrough technologies. It contributes to organizations like the Singularity Institute for Artificial Intelligence, the Committee to Protect Journalists, and the Human Rights Foundation.
Thiel Fellowship
In 2011, Thiel launched the Thiel Fellowship, which grants $100,000 annually to 20 college-age entrepreneurs with revolutionary ideas. In order to receive the grant, an applicant must commit to dropping out of school for a minimum of two years to focus on developing their ideas.
Peter Thiel: Published Works and Books
It explores the impact of "muti-culturalism" on higher education in the US.
It discusses how multi-culturalism has affected the education system at Stanford University.
It offers an insider's perspective into admission standards, curriculum, and campus "witch hunts".

Buy Now

We earn a commission if you make a purchase, at no additional cost to you.

11/25/2023 07:21 pm GMT

A New York Times bestseller written by the co-founder of PayPal.
Thiel presents a new way of thinking about innovation.
It explains how progress can be achieved so long as you learn to think for yourself.

Buy on Amazon

We earn a commission if you make a purchase, at no additional cost to you.

11/25/2023 07:25 pm GMT
A prolific writer, Thiel's published works, books, interviews, and speeches number in the thousands. His essays have been published in Forbes Magazine, The New York Times, The Wall Street Journal, Policy Review, First Things, etc. He makes occasional appearances on CNBC to give political commentary and has sat down for two extensive interviews with Charlie Rose on PBS. He was also credited as an executive producer of the 2005 Golden Globe-nominated film "Thank you for Smoking." Here are a few more of Thiel's publishing highlights.
The Stanford Review
In 1987, Thiel started The Stanford Review, a small quarterly publication designed to critique what he saw as an overemphasis on politically correct policy and speech at Stanford.
The Diversity Myth
In 1998, Thiel co-wrote "The Diversity Myth" together with fellow PayPal Mafia alumnus David O. Sacks. The book explored their view of the educational system's political intolerance, arguing that the top universities were endangering their future by lowering admission policies, worshipping political correctness, and censoring intellectual diversity in the name of racial diversity.
Zero to One
In 2014, Blake Masters, a former student of a course Thiel had taught at Stanford, published his course notes in the form of a book titled "Zero to One." It became one of the world's bestselling self-help books for entrepreneurs, exploring secrets of success in capitalism in the 21st century.
Good for Google, Bad for America
In 2019, The New York Times published an op-ed written by Thiel titled "Good for Google, Bad for America." The piece condemned Google for policies that Thiel felt were hypocritical. It zeroed in on their supposedly pacifistic refusal to work with the U.S. military while pouring large sums of money into Chinese research on artificial intelligence, which Thiel considers a primarily military technology.
Peter Thiel: Quotes
"The other side doesn't care for you, and your side doesn't care for you because they don't need to."
"The most contrarian thing of all is not to oppose the crowd but to think for yourself."