Key Points
The PC vs. Mac debate has been ongoing for years, but with the availability of cloud-based software, the differences between the two platforms have become less significant.
PCs offer more hardware options and upgrade potential, while Macs have a locked configuration and limited upgrade capabilities.
PCs have a larger selection of gaming titles available, while Macs are not focused on gaming and provide a smoother experience for GPU-intensive games on a PC.
Windows dominates the operating system market, making software development more focused on the PC platform.
Macs are more expensive but offer a higher level of quality control and a seamless user experience, while PCs are more affordable and offer a wider range of options from different manufacturing companies.
Wander into any PC vs. Mac discussion, and you'll find yourself in a full-blown, opinionated, maybe not so factual, slugfest. Almost as long as home-based computers have existed, there's been an acrimonious feud between Mac and PC owners over the best platform.
In the 1990s, it was far easier to recommend one computer platform over the other based on software availability. Today, it's more complex. Cloud-based software is now available for both PCs and Macs. You can run the same software on a Mac that you run on a PC!
Let's look at the nuts and bolts of the PC vs. Mac discussion. We'll touch on the practical items you should consider before dropping your cash on a new computer.
Mac vs. PC: Side-by-Side Comparison
| | PC | Mac |
| --- | --- | --- |
| Operating System | Windows | macOS |
| Price | Less expensive | More expensive |
| Manufacturing Companies | Twelve primary OEMs | One (Mac) |
| Hardware options | WAY more options | Locked configuration |
| Upgrade potential | Sky's the limit | Apple SoC (not so simple to upgrade) |
| Gaming | More titles available | Fewer titles available |
| Software | It can be less expensive | It may be more expensive |
| Security | Less secure | More secure |
PC vs. Mac: What's the Difference?
In a time not so long ago, most computer users could be classified as "Windows" users or "Mac" users. Cloud-based software has blurred that differentiating line.
What was once quite expensive and almost unheard of was using Microsoft Office on a Mac. Today, it's standard. The same phenomenon is playing out across the software spectrum.
So, what's the real difference between a PC vs. Mac when the same software can be used on each system? Let's dig in!
Personal Computer (PC)
The age of the computer began in the 1800s, or the 1900s, depending on how we choose to parse history. Much like telescope improvements, computer improvements came from a broad spectrum of sources.
Many different companies created hardware and software inventions. These are all bundled together into the PC. The expansive development base is the foundation of the success of the personal computer.
While we can wax poetic about when PCs began and discuss the Altair 8800, TRS-80, or the Xerox Alto, for our purposes, we'll define the age of the PC beginning in the 1990s with the release of Microsoft Windows 95. (The heresy!)
While a few eggheads (we're proud members!) had personal computers in their homes before the mid-90s, the number of home computers was relatively low. Microsoft Windows opened the door for a common software platform across many personal computer manufacturing companies.
Most adopted the Windows operating system format. A common software platform, combined with the ability to mix and match (do it yourself!) hardware components, skyrocketed PC sales into the stratosphere.
Need help with your hard drive, graphics card, or CPU? Upgrade it! The ability to mix and match hardware components from different manufacturing companies is the primary driver of the PC's enormous popularity.
Macintosh (Mac)
The Apple I was released as a single-board system in 1976. Users would need to build out the remainder of the system at home — the Apple I sold approximately 200 units.
The Apple II, a ready-to-use computer complete with a monitor and mouse, was released the following year. It went on to sell millions of units over the next few decades.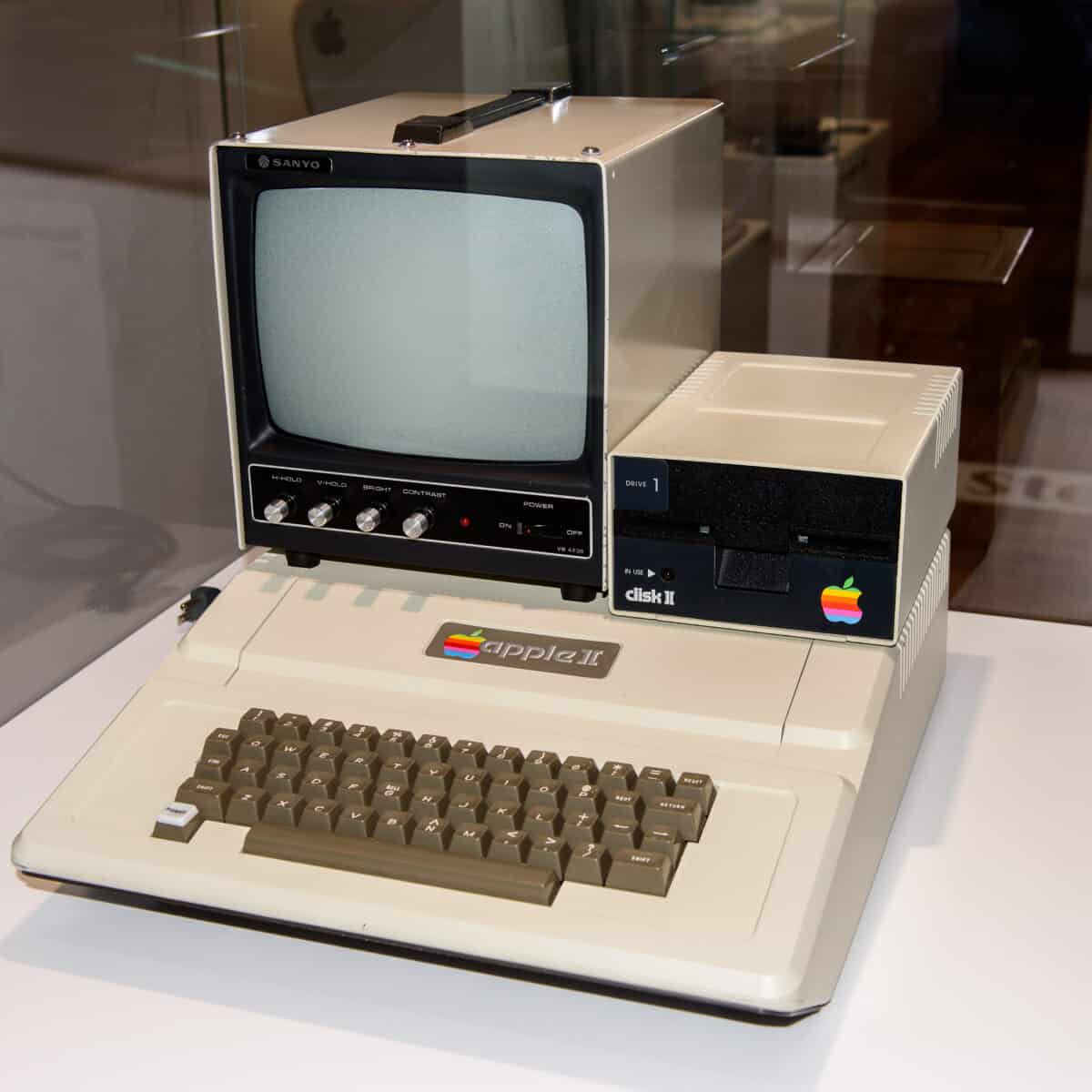 The Apple Macintosh was released to great fanfare in 1984. The primary design principles of the Mac are succinctly summed up as follows:
Aesthetic integrity: User interfaces are clean, the fonts are tight, and the product is recognizable at a glance. Design products that users will be proud to showcase.
Perceived stability: The users should understand that they can't break the Mac. Antying the user may click or execute (well, almost everything) is reversible. If the user is about to take a non-reversible action, tell them. If not, leave the user alone.
Pre-production design: The final design is the model that ships to the consumer. No post-shipment tweaking to modify the hardware configuration. Design each component to work seamlessly with other Apple-designed hardware and software.
The Mac's most significant strengths can be perceived as its biggest weaknesses. Let's look at the differences between the two models of personal computers.
PC vs. Mac: What's the Difference?
Parsing the differences between the PC vs. Mac is a highly personal topic. Not all computer users operate their systems the same way.
We may focus on games requiring the latest and most excellent graphics processing units (GPU). You may be more interested in the system that will give you the smoothest video editing.
Let's examine the items in our PC vs. Mac comparison that are worth discussing.
Operating System
The operating systems' worldwide market share for the past year breaks down as follows: 
| Operating System | Market Share |
| --- | --- |
| Windows | 68% |
| OS X | 21% |
| Chrome | 4% |
| Unknown | 3% |
| Linux | 3% |
A key differentiating factor between Windows OS and Mac OS X is the source code itself. The Windows operating system code is (somewhat) open-source. This means that users can modify it. The Mac OS X is a locked system, so you won't be tweaking the source code.
Our Pick
We earn a commission if you make a purchase, at no additional cost to you.
Software developed for a Windows system will only function on a Mac if the user has installed virtualization software.
Software developed for a Mac won't work on a PC. Full stop. No virtualization software on a PC will allow Mac software to function correctly on a PC.
Take a glance at the chart above. Windows is dominating the operating system market. Software development follows the biggest game in town (Microsoft Windows).
Price
There's a lot of "noise" from the Apple and PC marketing gurus to muddy the water in a price point discussion. After a quick glance at the chart below, the Mac systems appear to be much more expensive than the PC options. It all comes down to how you're going to use the computer and what's the best fit for you.
| Price Point | Mac | PC |
| --- | --- | --- |
| Low Cost | $699-$999+ (MacBook Air 13) | $50-$200+ (HP Chromebook 14) |
| Mid-Range | $1,299-$1,999+ (MacBook Pro 13") | $400-$600+ (Acer Aspire 15.6) |
| High-End | $1,999-$5,999+ (MacBook Pro 14" and 16) | $750-$1,000+ (HP Pavilion 15.6) |
Cloud computing has negated some of the emphasis from "you must buy" this computer to use "this software." (Check before you make a purchase!) Some software is still only available on one platform.
Mac Price
The higher price tag from the Mac systems is a price that Mac users are willing to pay for using an Apple computer. There's a certain prestige that the owners derive from owning an Apple product. Consumers are willing to pay more to have a slice of that prestige. (Are you?)
Best Overall
Apple MacBook Air
Features the M2 chip, a next-generation 8-core CPU, up to 10-core GPU, and up to 24 GB of unified memory.
18 hours of battery life
13.6-inch Liquid Retina display (over 500 nits of brightness)
1080p FaceTime HD camera, three-mic array, and four-speaker sound system with Spatial Audio
We earn a commission if you make a purchase, at no additional cost to you.
The higher price tag comes with an understanding that Apple has engineered the heck out of the Mac. It will work properly, smoothly, and effortlessly right out of the shipping box!
PC Price
The lower price of a PC is partly due to the higher levels of original equipment manufacturing (OEM) competition. HP, Dell, ASUS, Lenovo, Samsung, and a smattering of other PC competitors are vying for your purchase.
Price is often the most important factor to consumers, so OEMs work tirelessly to find the cheapest components. (Unlike Apple, which controls the manufacturing process of all features.)
The less expensive price of a PC is a trade-off. Your PC most likely won't be bulletproof out of the box. You may need to download a bit of software for the PC optimization.
You may need help with the hardware down the road. A Mac user can take their Mac to an Apple store for repair. You'll need to ship your system back to whomever you bought it from for repairs. It's a price you'll pay to own a cheaper computer.
Manufacturing Companies
Look only as far as Apple to find the sole manufacturing company of Macs. Apple has stringent quality control in place for both hardware and software.
As the exclusive provider of Macs, Apple can (and does) set the quality bar very high. You'll pay more for a Mac, but all the internal components will work flawlessly.
Our Pick
WEIDIAN Mini Complete PC
Windows 11 Pro

10th Gen Core i9-10980HK

Equipped with HDMI (4K@60Hz) and DP (4K@60Hz)

64 GB RAM

Wi-Fi 6 (transmission speed up to 2400 Mbps) and Bluetooth 5.2 connectivity
We earn a commission if you make a purchase, at no additional cost to you.
The PC market is littered with manufacturing companies. There are many primary PC manufacturing companies.
The companies are in a dogfight for market share — the head-to-head competition results in products hitting the marketplace with rock-bottom prices. You may not experience the seamless operation of a Mac, but you (may) pay significantly less.
Hardware Options
There's a different manufacturing methodology between the PC and the Mac. Your budget and imagination limit a PC's hardware configuration. Apple tightly controls Mac hardware configurations. You'll take what Apple gives you! (Thank you very much!)
If you're willing to build your PC, there are (literally) thousands of variations when you start mixing and matching components. Even purchasing a user-ready PC will give you far more hardware options than you'll find with a Mac.
Best Performance/ Overall
Apple 2023 MacBook Pro
16.2-inch Liquid Retina XDR display

M2 Pro chip (12 CPU cores, 19 GPU cores, and up to 32GB unified memory)

1080p FaceTime HD camera, three-mic array, and a six-speaker sound system with Spatial Audio

Up to 22 hours of battery life

Wi-Fi 6E and Bluetooth 5.3 connectivity
We earn a commission if you make a purchase, at no additional cost to you.
Apple defines Mac's hardware configuration. The Macbook Air product lineup has three choices, as does the Macbook Pro lineup.
Upgrade Capability
It's nice to know that we have an upgrade or two available when our computer ages. How does the PC vs. Mac stack up when it's time to update the hardware?
PC
The design methodology for most PC manufacturing companies is that the end user will want to upgrade hardware. Add a secondary SSD, modify the graphic card, add more RAM, etc.
Less expensive PCs may have specific components mounted to the motherboard that prevent upgrades. But many PCs will allow modifications after the purchase. It's expected and understood when you buy the PC. (But read the documentation first, anyway!)
Mac
The Mac hardware configuration is different than a PC's hardware configuration. Macs use unified memory instead of traditional RAM. The Macbook Pro memory is part of the M2 Chip.
There is no upgrade available. The SSD is also not removable or upgradable. Once you make a purchasing decision, that's your configuration until you purchase a different Mac.
Gaming
Best Overall
Alienware Aurora R14 Liquid Cooled Gaming Desktop
7200 RPM hard drive rotational speed

1 TB memory storage capacity

32 GB RAM

Overclockable DDR4 memory

PCI-Express 4.0

Chassis based on the Legend Industrial Design (allows for liquid cooling and efficient airflow)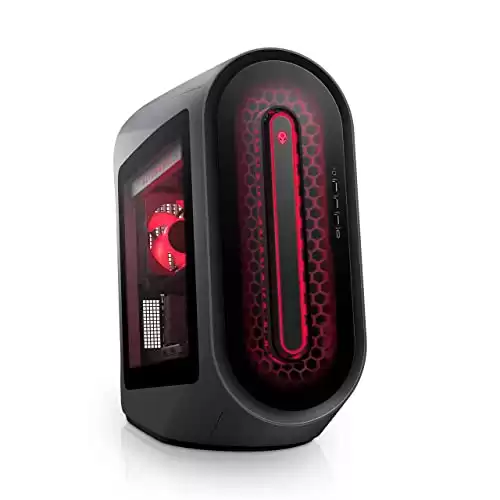 We earn a commission if you make a purchase, at no additional cost to you.
A PC provides a superior gaming experience for high CPU and graphics-intensive games. A PC will allow the user to upgrade their graphics card to the latest and greatest, screaming fast GPU. Not so with the Mac.
Can you play games on the Mac? You bet! The Mac (and the folks who purchase Macs) aren't focused on gaming, so there's no motivating factor for Apple to treat the Macs like gaming laptops. They aren't. You'll have a smoother (GPU-intensive) gaming experience on a PC.
Software Availability
More software is available for PCs than for Macs. Software developers want to sell software but need more resources to make all software available on all operation systems.
Windows-based PC sales account for roughly 60% of the market. Software development follows the path that will generate the most significant bang (profit) for the least resource investment — an easy win for the PC.
Security
Power to Spare
Apple Mac Mini M2 Pro Chip
16 CPU cores, 19 GPU cores
1 TB SSD storage
32 GB unified memory
16-core Neural Engine
Only needs a keyboard, mouse, and monitor to get to work
We earn a commission if you make a purchase, at no additional cost to you.
Computer viruses are targeting the most significant player in the game, Windows. It's not necessarily true that Macs are more secure than Windows, but more along the lines that there's a lot more "fertile ground" for PC viruses than Mac viruses due to Window's operating system market share.
The open hardware configuration options of the PCs are the gateway to a computer virus with a mix-and-match software and hardware design methodology. Did the GPU designers pay much attention to security, or did they only focus on the GPU?
It's the same situation for all of the other hardware and software components in a mix-and-match PC. Apple is the hardware and software designer for Macs, so a primary vulnerability of the PCs is negated on the Mac.
PC vs. Mac: Which One Is Better? Which One Should You Use?
The best computer for you is the computer that best suits your needs. A PC is the most popular type of computer. A Mac is the second most popular type of computer.
The initial purchase price of a Mac will be higher than that of a PC. The long-term cost of a PC, including hardware upgrades performed in the next few years, may bring the price points into parity.
Remember, you can't upgrade a Mac. What you purchase is what you own until you buy the next Mac. No upgrades.
If you're a CPU-intensive gamer, a PC is your best friend. The ability to upgrade the GPU, RAM, or SSD to the latest, greatest, and fastest on the marketplace is vital.
If you have specific software that you want to operate on either system, check the software compatibility before you purchase a Mac or PC. Some PC software will run on a Mac, but you must purchase a Virtual Windows (VM) software package.
The VM software will cost approximately $100 per year. Mac software will not function on a PC.