Key Points:
Both of these apps have very useful and similar features that will accomplish sending money easily.
One big drawback of Venmo is that you can only use it in the United States.
One nice perk to Venmo, however, is the fewer days required to withdraw money.
When it comes to online payments, it is pretty obvious that PayPal is the first company that pops into your head. It offers more payment solutions than most other similar services, but a new fintech called Venmo is trying to make an impact. What can you use them for?
With the evolution of smartphones, online payments are becoming more prevalent. Various businesses offer apps and wallet-based platforms to make it easier for people to transact. PayPal and Venmo are two online payment services that serve or are used by millions of individuals around the world to make transactions and payments more convenient. These platforms are used to transfer and receive money electronically between people.
Using PayPal and Venmo to pay people you know can seem similar at first glance. They both allow people to send and receive money from each other, and they both have apps that will enable the person sending the money to add a personal message, like Thanks! with each payment. However, many differences between PayPal and Venmo will help you decide which one you'll use the most. This guide compares Venmo and PayPal's features, security, privacy, customer service, and more to make an informed decision on which one is right for you.
PayPal vs Venmo: Side-by-Side Comparison
| | | |
| --- | --- | --- |
|   | PayPal | Venmo |
| What it is           | PayPal is a digital wallet that allows people to send money online or through a mobile app. | Venmo is a digital wallet that lets you make and share payments with friends |
| Ease of use        | PayPal is easy to use, thanks to a simple user interface and instant account creation | Venmo was designed with a mobile-first approach and boasts an easy-to-use interface that supports both iOS and Android devices |
| Security | Provides additional security features like two-factor authentication that help keep your account safe from hackers | Venmo doesn't offer the same kind of buyer protection that you get with PayPal or most credit cards |
| Payment Method              | Credit, Debit card, bank transfer, and PayPal funds    | Credit, Debit card, bank transfer, and Venmo funds |
| Availability         | Available globally in nearly over 200 countries | Only available in the U.S. |
| Year of Release | 1998 | 2009 |
| Withdrawal Timeframe         | 3 to 5 business days | 1 to 3 business days |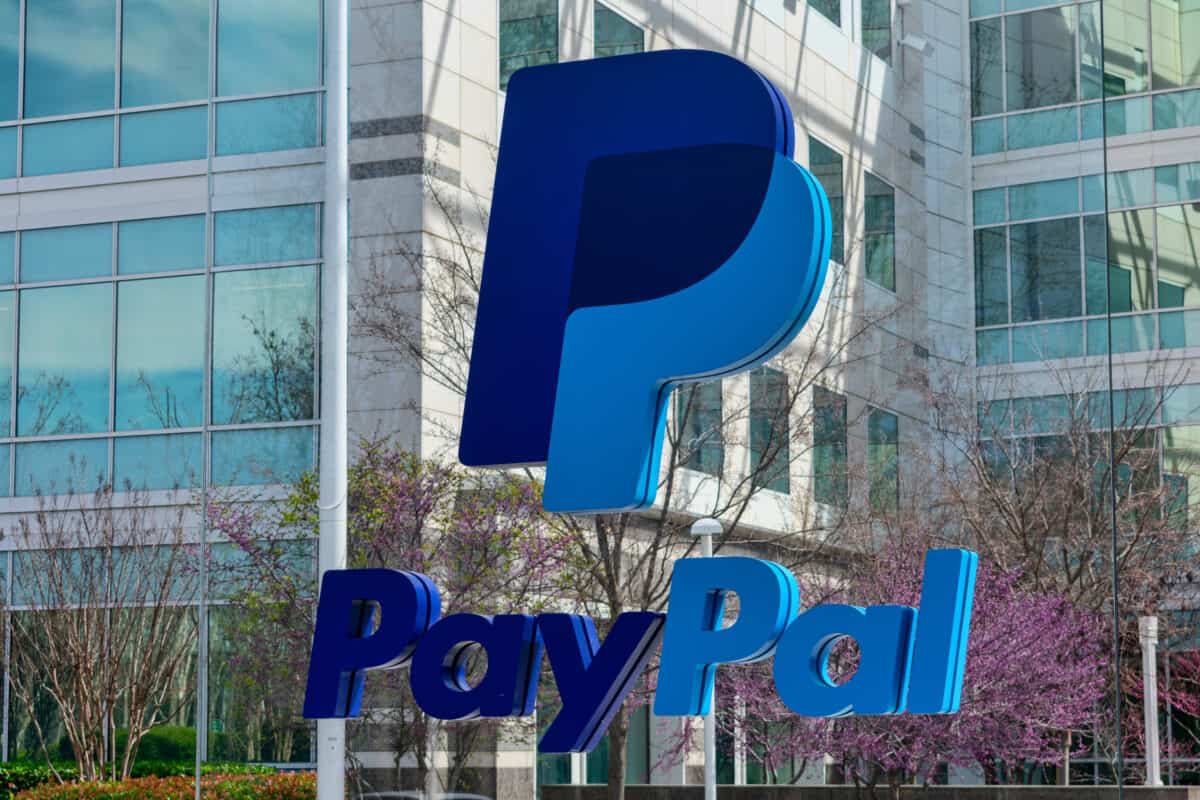 PayPal vs Venmo: 10 Must-Know Facts
PayPal was founded in 1998 as a way for people to send money on eBay. It has since grown into a go-to resource for electronic transactions.
Venmo was introduced in 2009 as part of Braintree Payments (a subsidiary of PayPal since 2013) with a focus on providing peer-to-peer payment services. In 2012, Venmo was spun off into its entity under the umbrella of Braintree Payments. Since then, the company has grown rapidly and now boasts over 40 million users.
PayPal and Venmo are mobile payment platforms that allow users to send money from one account to another or make purchases at participating businesses. Venmo is a subsidiary of PayPal, but they operate a little differently.
PayPal is a global payment system with over 300 million users, operating in 202 countries around the world. It's available in 25 currencies and supports 56 different languages.
Venmo is a mobile-focused payment system that connects to your bank account or credit card. It's popular with people who want to pay each other back for things or split a bill. Like PayPal, it's owned by eBay, but PayPal remains the more well-known option.
While both PayPal and Venmo have their strengths, PayPal might be better for large business transactions, such as payments for commercial goods or services. It also has more security features that protect users against identity theft and fraudulent purchases than Venmo.
Venmo is great for transferring money between friends (which makes it a clear choice for social payments). In addition to being faster, it's cheaper too. Plus, Venmo offers some unique features like in-app social media feeds where you can post about your purchases, making it a better option for personal use. And while PayPal offers its social feed, you won't find any mention of money transfers there—just updates on your favorite stores and brands.
Both PayPal and Venmo offer protection from unauthorized charges made with your account information. They also provide additional security features like two-factor authentication that help keep your account safe from hackers.
PayPal offers merchant services for businesses that want to accept payments through their website or mobile app. However, Venmo can only be used for peer-to-peer payments.
Venmo lets you link your account to your bank account or debit card at no charge. You can also use credit cards to make payments, but a 3 percent fee applies. PayPal charges a 2.9 percent fee plus 30 cents, but the company often waives this fee when you receive money from friends, family, or customers.
What is PayPal?
PayPal is a global e-commerce business allowing payments and money transfers to be made through the Internet. Online money transfers serve as electronic alternatives to paying with traditional paper methods, such as checks and money orders. PayPal was founded in 1998 as Confinity. It started as a way for people to use PalmPilots to transfer money between individuals.
The company focused on security software for handheld devices, but the original idea of peer-to-peer digital cash never went away. PayPal launched in 1999 and grew rapidly as an easy way to transfer money between people and businesses on eBay. In 2002, eBay acquired PayPal for $1.5 billion and became eBay's primary payment processor. Today, PayPal's service, available in 203 markets and 25 currencies worldwide, allows people to make financial transactions online by granting access to a virtual account, which can be funded with a credit card or bank account.
The company operates as an acquirer, performing payment processing for online vendors, auction sites, and other commercial users, for which it charges a fee. It also offers buyer protection services. In addition, PayPal Credit offers shoppers access to an instant online revolving line of credit at thousands of vendors that accept PayPal, subject to credit approval. In 2015, the total payment volume processed on behalf of merchants was US$145 billion (an increase of 21% from 2014). The total payment volume for 2015 was US$45 billion (an increase of 19% from 2014). In 2014, eBay acquired Braintree to become its subsidiary PayPal's main mobile payments processor.
PayPal is easy to use, thanks to a simple user interface and instant account creation. PayPal has a long list of sellers who accept it as payment, making online purchases simple and easy. And PayPal is widely accepted at brick-and-mortar locations worldwide, meaning it's possible to buy goods in real life with funds originally earned online.
Pros of PayPal
PayPal is the world's most popular ecommerce payment provider, and that's not without good reason. Here are some of the key advantages of using PayPal:
It's secure. Buyers never send any sensitive financial information to sellers, only their PayPal email address and password. Buyers can protect themselves further by setting up two-factor authentication. PayPal also offers purchase protection and fraud protection for buyers in certain circumstances.
It's fast. Buyers can pay for their purchases instantly (if they have credit or debit cards on file with PayPal) or enter their bank account information and use ACH transfers. After a buyer pays, the money shows up in the seller's account almost immediately.
It's global. In addition to its widespread adoption in the U.S., PayPal has also become a dominant force in global ecommerce, particularly in markets where buyers don't have access to convenient payment methods like credit cards. Sellers who want to expand into new markets will find that PayPal accelerates that process significantly since it works worldwide.
It's easy to use. No one likes complicated payment systems, especially buyers who want to spend as little time as possible making an online purchase. PayPal is designed with simplicity in mind, making it easy for users. With PayPal, you can make purchases with just a few clicks. You can also shop faster when you pay with PayPal because you don't have to type in all your card and address details.
Flexible: You can pay for almost anything online with money straight from your bank account or use any credit or debit card on file in your account. You never have to disclose your financial details to anyone when paying online — not even to the person you're buying from.
Cons of PayPal
PayPal is a significant way to make and receive payments online, but it has drawbacks. Here are some of the main disadvantages of using PayPal:
You may still have to pay fees. While PayPal doesn't charge a fee for sending money from a bank account, check, or balance, it does charge a fee for using a debit card or credit card to send money. It also charges fees for receiving money in certain situations (e.g., if you're paid as a "goods and services" transaction rather than a friend or family member).
PayPal isn't ideal for business transactions. If you want to use PayPal to sell goods or services, it's fairly easy to set up an account that can accept payments from customers. However, you will have to pay a percentage of the transaction amounts plus an additional fixed fee per transaction. For this reason, retailers who expect high volume sales should look for other payment processors with lower transaction fees (e.g., Square)
Fraudulent transactions are possible with PayPal. While these can be disputed through PayPal's Buyer Protection program, it can take weeks or months before PayPal resolves your case—and that might not be good enough.
If you don't use PayPal as much, it may hold your money in a reserve account. The funds will be released 21 days after the last transaction unless you have a history of chargebacks or disputes.
Another con is the seller protection policy, which doesn't apply to digital goods or services. And the chargeback policy can be confusing and time-consuming to navigate.
What is Venmo?
Venmo is a digital wallet that lets you make and share payments with friends. You can easily split the bill, cab fare, or much more. Download the iOS or Android app or sign up on Venmo.com today.
Launched in 2009 as a way for friends to pay each other for meals and rent using their mobile devices, Venmo has grown from a simple peer-to-peer payment app into an authentic digital wallet. Today it offers a full suite of financial services beyond person-to-person payments, including Venmo balance, bank transfers, and even credit and debit cards.
PayPal acquired Venmo in 2013 for $800 million in cash and stock. It's now part of PayPal's family of digital wallets, including PayPal itself, Xoom, and Braintree.
Venmo is known for its social media flair — when you pay someone through the app, your transaction can be seen by anyone else who uses the app (unless you choose to make it private) — but its core function is sending money back and forth between people. Consider this your ultimate guide to sending, receiving, and withdrawing money using Venmo.
Venmo is free when you use your bank account or balance. If you choose to fund payments with a credit card, there's a 3 percent fee per transaction.
There are two ways to pay with Venmo:
Pay in the app: You can request and send money to other Venmo app users directly through the app itself. If any fees apply, they'll be displayed before you complete the payment or request.
Pay online: Some merchants accept Venmo as a form of payment at checkout through the "Buy with Venmo" button
Pros of Venmo
Venmo, another PayPal-owned company, is a very popular choice and has some distinct advantages:
Ease of use. Venmo was designed with a mobile-first approach and boasts an easy-to-use interface that supports both iOS and Android devices. PayPal's app is also easy to use but doesn't feel quite as intuitive as Venmo's.
Social experience. This is where Venmo really shines compared to PayPal. Users can link their Venmo account to Facebook and choose to share their transactions with friends; this makes sending money socially more fun than just doing a business transaction through PayPal.
Instant transfers. If you have a debit card linked to your bank account or associated with your Venmo account, you can receive funds instantly (though Venmo still charges fees for those transfers). With PayPal, the transfer time can vary depending on which method you use; if you want instant access to your money, you'll need to sign up for an Instant Transfer — for a fee.
Cons of Venmo
While PayPal has strong protections against fraud and theft, Venmo doesn't offer the same kind of buyer protection that you get with PayPal or most credit cards. If someone uses your account to send money to themselves or anyone else, you're probably out of luck. Even if you can prove that a transaction was unauthorized, Venmo won't reimburse you for your loss.
Another downside is that Venmo fees are pretty high compared with similar payment services like Google Wallet and PayPal. For example, if you fund a payment with a debit card, there's a 3 percent fee. If you use a credit card, it's 3 percent plus 25 cents per transaction. And if you fund payment from your Venmo balance or linked bank account, there are no fees at all.
Unlike bank accounts or credit cards, Venmo isn't insured against losses by the Federal Deposit Insurance Corporation (FDIC).
Venmo is also an open platform — anyone can see any transaction by anyone else unless the user has made her transactions private. So, if you're sending money for something secret (or just personal), this might not be the most discreet option.
PayPal vs Venmo: Which One Is Better? Which One Should You Use?
PayPal and Venmo are popular digital wallets that let you transfer money to others, pay for things online, and even buy things in certain stores. The main difference is that PayPal is a better option for making payments on eCommerce websites, while Venmo is aimed more toward person-to-person payments.
PayPal allows you to transfer money to other people via their email address or mobile number. You can also request money from other people using just an email address or mobile number. PayPal also lets you link your account to your bank account so that funds can be transferred back and forth between the two. Venmo enables you to transfer funds to others via their email address or mobile number, but it's primarily designed for person-to-person payments.
If you're looking for a service where you can pay people directly and get paid by others, Venmo may be a better option. If all you want is a way to make online purchases without having to use your credit card directly on every website, then PayPal is the ideal option.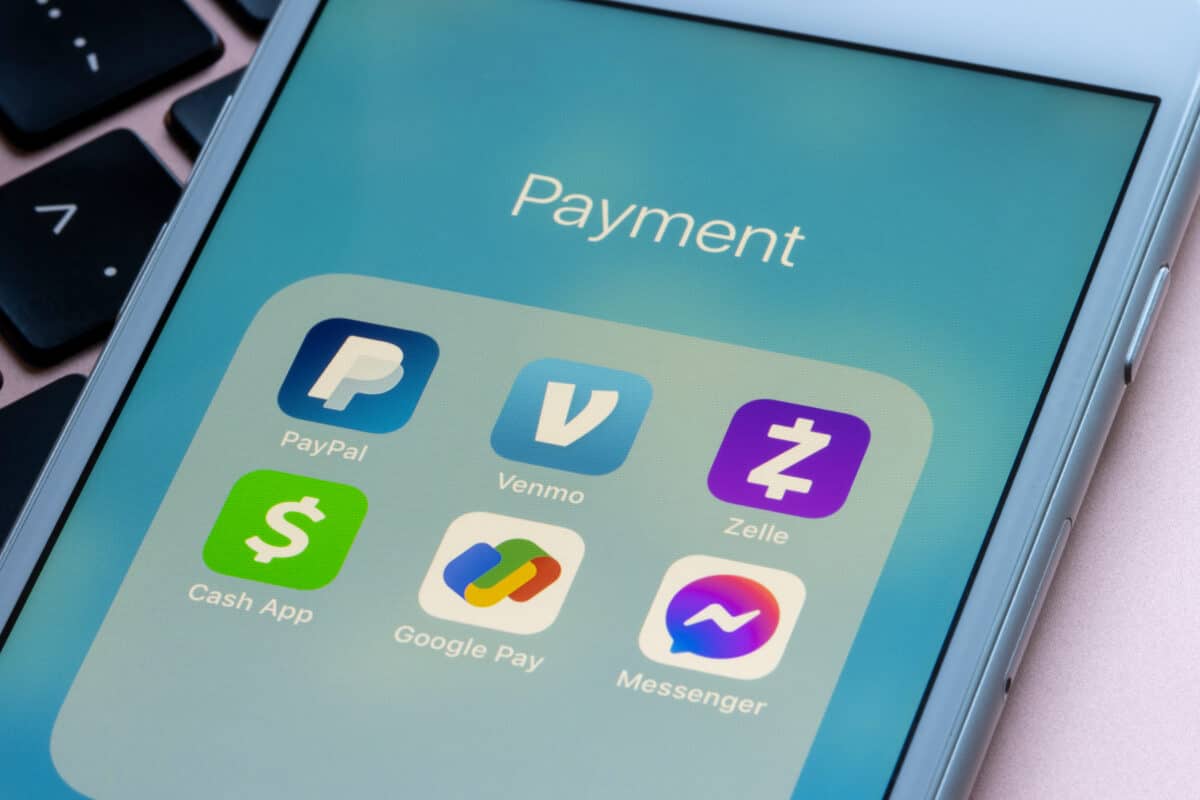 Up Next…
We have plenty more of payment apps to read about!