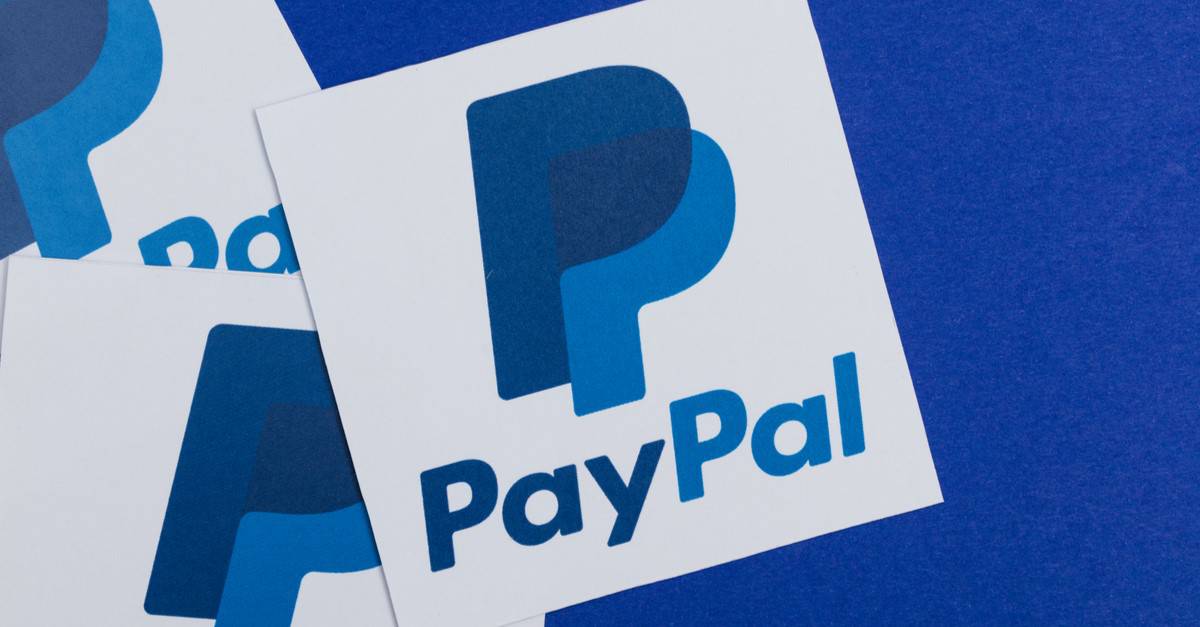 Key Points
PayPal is an electronic financial technology (digital wallet) created by Peter Thiel and Max Levchin.
PayPal also owns Xoom and Venmo.
PayPal continues to expand into cryptocurrency.
The History of PayPal: What to Know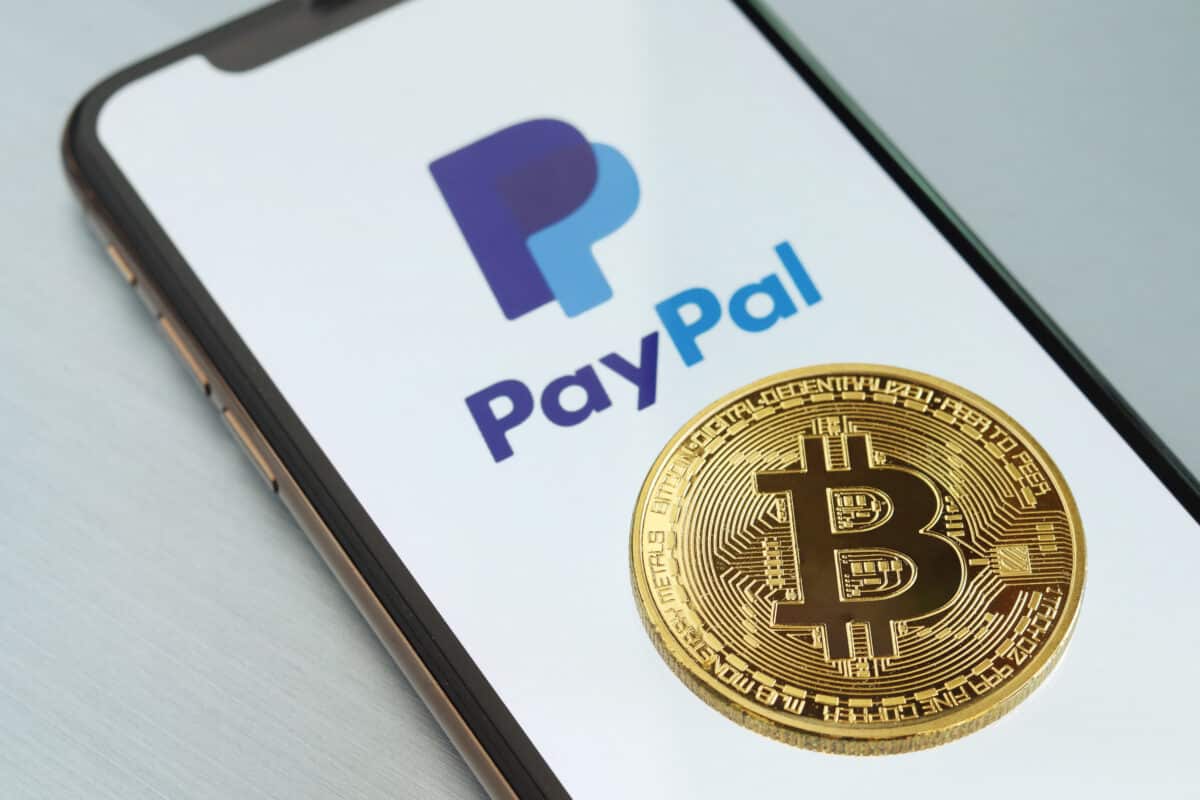 In the late 90s, online sales had overtaken phone sales and magazine orders. The open marketplace created by eBay drove this. While there were other online retailers at the time, eBay was the king of online purchases in the late 90s. The idea of online commerce wasn't new, but the application of allowing third-party sales through auction and buy-it-now methods created the foundation of what would become the idea that created Amazon.
At the time, heavy use of eBay was for collectible goods like limited edition Beanie Babies. The heavy traffic of sales and trade opportunities saw eBay's users sending checks and money orders through snail mail to complete their purchases. This was clearly not the most efficient way to conduct online business. That's when Peter Thiel and Max Levchin had an idea. The two technology entrepreneurs had decided to solve the problem of a slow turnaround for online transactions caused by the need to mail tenders. They founded a company named Confinity based on the idea of providing a low-cost digital payment method for consumers and businesses.
Quick Facts
Year Founded

1998

Founders

Peter Thiel, Max Levchin

Industry

Electronic Financial Technology

Headquarter

Mountain View, California

Key People

Peter Thiel, Max Levchin

Notable Products

low-cost digital payments for consumers and businesses

Website

https://www.paypal.com
The two set up shop in Mountain View, California, where PayPal is still headquartered today. While under the name Confinity, Thiel and Levchin set their sights on creating an electronic financial technology that could service consumers and businesses across the globe. They went about doing this at first by creating a makeshift 'banking' system that required customers to share their emails, banking, and credit card information. Confinity would then use this information to facilitate much faster transactions than had been possible before. Small businesses, online entrepreneurs, and consumers saw the advantage their service provided. Within the first three years of founding the company, PayPal handled more than $3 billion in payments across 10.2 million individuals and 2.6 million commercial customers.
Near the end of the second year after the company's founding, Thiel and Levchin decided on a name change. At first, the company had overarching ideas around online banking as a whole, but as the company grew successful, the pair decided to focus specifically on payments. Thus, they changed the name to PayPal.
From there, PayPal started to make moves quickly. Within a year, the company had become publicly traded under PYPL-Nasdaq. On the first day of available public stock, PayPal shares were being traded at $20 per share. However, the stockholders took control of company decisions which led to the acquisition of PayPal by eBay in October 2002. At first, the marriage between the two companies was considered a match made in heaven. eBay was a prominent landing page for online shopping, and PayPal was the most efficient way to make online payments. During PayPal's time as a subsidiary of eBay, PayPal was able to increase its user accounts to over 100 million. The relationship between PayPal and eBay was so smooth that PayPal continued its growth as if it was still a standalone company. It was able to develop new mobile payment options through PayPal Mobile and even get to 150 million user accounts. By September 2013, PayPal was able to acquire Braintree Systems, an online payment competitor that owned Venmo.
It wasn't until early 2014 that PayPal began to see the true controversy. Carl Icahn, a Wall Street provocateur and major PayPal shareholder, stated demands for the company to split away from eBay. To some, this move appeared to be delusional. The relationship with eBay had been nothing but good for PayPal. Yet in July 2014, the majority of PayPal shareholders agreed with Icahn and passed the vote to split from eBay. They made the right move. Once PayPal was finally available again for public trade as a single company, PayPal's market value jumped to $49 billion. The majority shareholders had practically become millionaires overnight.
Since then, PayPal has acquired Xoom, created a peer-to-peer payment system, and is now diving into the world of cryptocurrency.
The Founding of PayPal: How It Happened
The late 90s was the beginning of the modern information technology age. The technology had been developing for decades before fruition, but the 90s is when it started to become commercially viable. The efforts of companies like Microsoft and Apple saw that every home had a computer. Every home with a computer soon found they also purchased internet services. With internet services came a plethora of activities to do online, mainly shopping.
Remote shopping had already been around in the form of door-to-door salesmen, magazines, and cold call selling. However, these methods were terrible for scaling and updating. New products took time to advertise. At the time, Peter Thiel had already formed ideas of his own around finding new opportunities in the changing world. He had already begun to note the connectivity that technological advancements. This leads him to give a speech at Stanford University on emerging global market opportunities. Max Levchin happened to attend that speech. It was afterward that Levchin and Thiel met up to discuss ideas.
Later in the year they met, the two came up with the idea of digital wallets. They had found a way to create a financial technology that could leverage online payments and money transfers in significantly less time than snail mail with lower fees. In December 1998, Thiel and Levchin made it official and formed the company Confinity. Within a year, an engineer in the company helped to bring the founder's idea of seamless online transactions to life with an email-based payment system. Thus, PayPal was born. The success of the email-based system took the internet by storm. As consumers found PayPal easier to use and faster, they begged online commercial retailers and other businesses to create PayPal accounts for an easier shopping experience. This led to PayPal creating a way for eBay payments to be made on-site.
The success of quick, safe, and simple online payments with minimal fees was undeniable. By 2002, Thiel and Levchin had decided the success of PayPal far outweighed their other financial technology ideas. Confinity was renamed PayPal.
PayPal Through The Years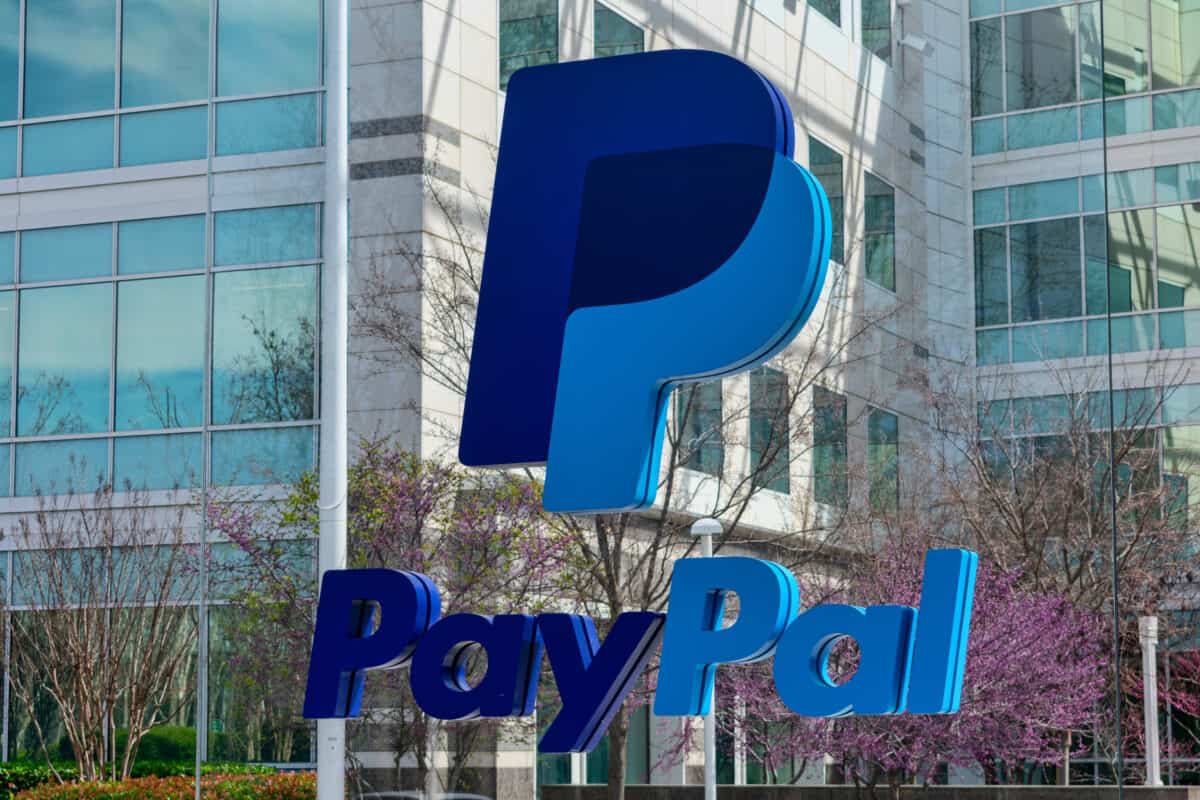 1998-2001
August 1998 – Max Levchin and Peter Thiel meet after a speech by Thiel at Stanford University about global market opportunities. This conversation is often attributed to the formation of the idea of digital wallets.
December 1998 – Confinity is founded by Peter Thiel and Max Levchin with the goal of filling the need for online payments through electronic financial technology.
October 1999 – An internal engineer from Confinity developed an email-based online payment technology.
January 2000 – The rate of adoption of Confinity's payment services skyrocketed. Consumers were out in force on the internet pleading for commercial partners and online retailers to sign up for a Confinity account. The instant nature of Confinity's payment system outclassed every other option. This outcry was seen by the founders, Thiel and Levchin, along with other managers now working for the company. This led to the development of eBay payments through Confinity on-site. The result was another massive boom in the user base for Confinity.
March 2000 – Confinity reached over 1 million customer accounts.
2002-2010
June 2001 – After the success of Confinity's online payment methods, the company decided to drop the name Confinity and officially became PayPal.
February 2002 – PayPal went public as PYPL-Nasdaq. It became an instant stock market hit as shares rose in value by over 50%, which led to first-day shares trading at $20.
October 2002 – eBay acquires PayPal for $1.5 billion. This was considered the perfect marriage between the digital auction house and online payment services.
February 2006 – PayPal surpassed 100 million end-user accounts.
April 2006 – PayPal released a new mobile electronic payment platform called PayPal Mobile. With it, PayPal account holders were able to pay via PayPal with their smartphones.
December 2008 – PayPal celebrates its ten-year anniversary and closes in on 150 million user accounts.
2011-2021
September 2013 – PayPal buys Braintree Systems, owner of Venmo, for $800 million.
Q1, 2014 – Carl Icahn, a major shareholder in PayPal, begins a controversial demand for PayPal to split away from eBay.
July 2014 – Icahn's ambition of splitting PayPal from eBay makes it to a shareholder vote. Other shareholders agreed with Icahn's idea and forced the two tech giants to split. PayPal was once again a single, publicly-traded company. On PayPal's first day back on the stock market, the company's market value jumped to $49 billion, which instantly made millionaires out of PayPal stockholders.
July 2015 – PayPal buys Xoom, another digital money transfer firm, for $890 million. With the previous purchase of Venmo and now Xoom, PayPal was positioned to handle international payments over any other competitor.
January 2016 – Venmo, a PayPal subsidiary, reaches over $1 billion in payments processed in a single month.
February 2017 – PayPal created a peer-to-peer payment system in order to solidify its position in the emerging P2P marketplace.
2019 – Now – PayPal still operates today as an online payment, bank, and money transfer service. However, they continue to push their capabilities. With the rise of cryptocurrency, PayPal is developing ways to stay relevant and keep a strong foothold in the online currency market.
How Does PayPal Make Money?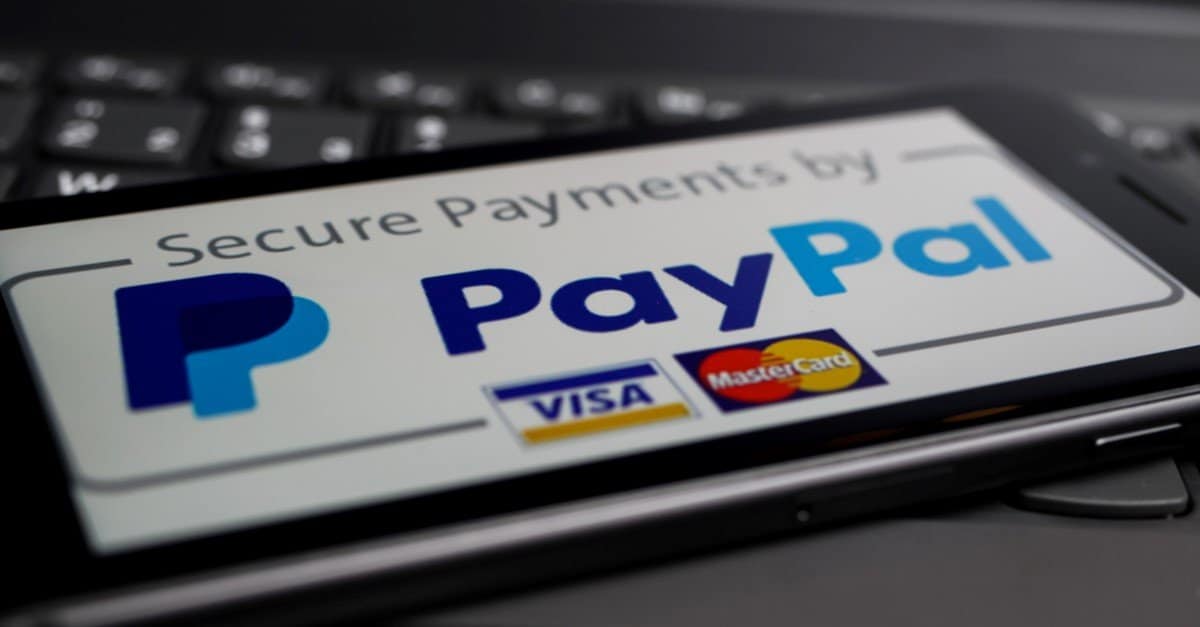 PayPal has quite a few ways to make money. They act as an online banking platform. This means that they make money with transaction fees, credit interest, loans, interest, and eCommerce Solutions.
Transaction Fees
Transferring money from PayPal to a bank account costs a small fee of up to 1% of the transfer amount. Online purchases can incur small transaction fees either on the purchaser or the online retailer. Businesses often subscribe to PayPal services for around $30 a month. Transaction fees can also be charged when currency is exchanged internationally.
eCommerce Solutions
Running an online business is definitely the way of the future, and PayPal has a whole system that makes tracking business sales, taxes, and everything else incredibly easy. Essentially, PayPal offers a "business in a box" package that allows for PayPal services to be integrated into partnering businesses. PayPal's services help others businesses go smoothly, and PayPal earns a commission based on the success of its business partners.
Though PayPal is mainly an online payment system, they have expanded into brick-and-mortar retail with physical PayPal-branded credit card readers known as PayPal Here.
Interest
Like traditional banking platforms, the biggest moneymaker for PayPal is collecting interest. They offer loans and savings/checking accounts. This allows PayPal to make the same kind of interest from investments made by traditional banks.
What Are the Most Important Inventions from PayPal?
Digital Wallet
While the idea of the digital wallet may have been born from the minds of many, the implementation and use of the digital wallet were created and fine-tuned by Peter Thiel and Mark Levchin for Confinity and later PayPal. This idea has since expanded far beyond transaction applications for online retailers and expanded to store credit systems, application platforms, internal business management, and so much more. Without digital wallets, electronic money transfers would be nearly impossible. While it may be a bit too much to say that digital wallets only exist because of PayPal, it is fair to say that PayPal was the first in and best dressed.
Email-based Online Transaction System
The earliest form of online payment is essentially no different than hand-tracking credit card or bank transfer transactions. All the information PayPal needs to perform a transaction for its customer accounts is their bank information and email address. An engineer in PayPal's early days developed a method that shortened the system by tying the information directly to the email associated with the account. This system has been improved upon but is still in use today.
PayPal Mobile
PayPal Mobile was one of the earliest methods of digital payments made through smartphones. While smartphones have long had internet browsing capabilities, they have not always been able to pay for a product at the physical register. PayPal Mobile was one of the first baby steps toward services like Google Pay, Samsung Pay, and Apple Pay.
PayPal Acquisitions
Braintree Systems (Venmo)
PayPal purchased Braintree Systems in September 2013. Braintree Systems owned Venmo, one of PayPal's top competitors. With this purchase, it solidified its dominance in the online payment marketplace.
Xoom
Again in July 2015, PayPal moved to purchase another online payment competitor, Xoom. This purchase was seemingly made to expand further into international online payment systems.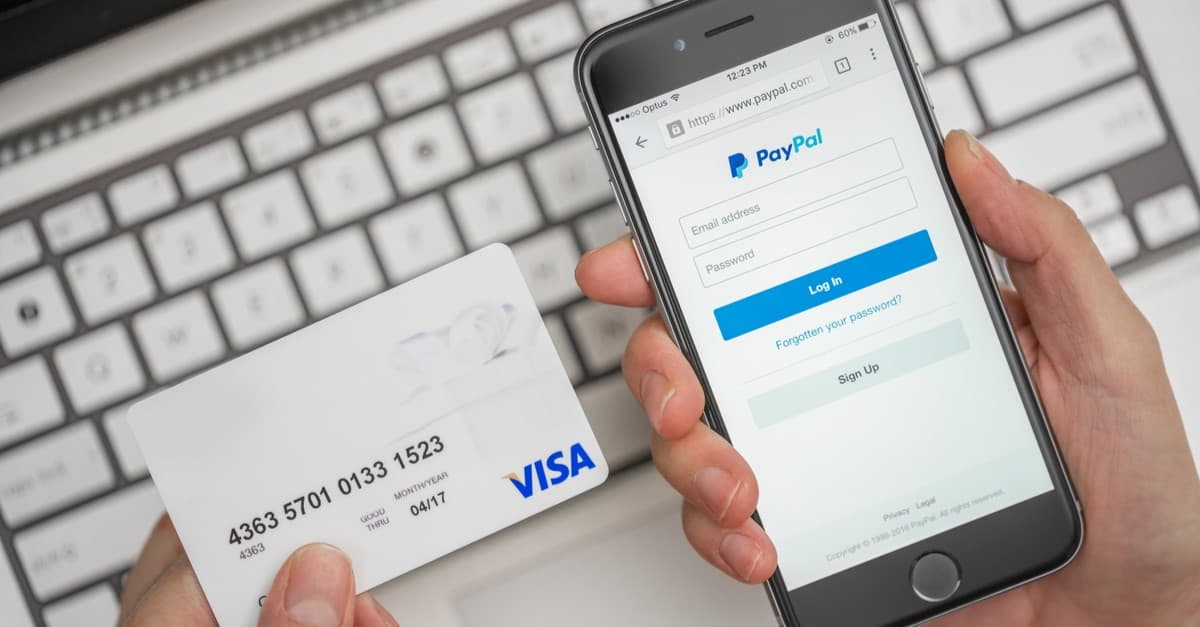 PayPal Notable Controversies
PayPal Mafia
During the first years of the merger between PayPal and eBay, work cultures clashed. The original employees of PayPal were finding it hard to work within the culture created by eBay. Within four years, only 12 of the original employees remained at PayPal.
The original group of these employees never lost contact with each other. They continued to workshop ideas and communicate their next moves as they created their projects. While it may have been a tragedy for the original employees of PayPal to be pushed aside after the acquisition, it led to the creation of a group of technology entrepreneurs known as the "PayPal Mafia."
Here are the members of the PayPal Mafia:
Peter Thiel, founder, and former CEO
Max Levchin, founder and chief technology officer
Elon Musk, founder of Tesla Inc, SpaceX, and Neuralink
David O. Sacks, founder of Geni.com and Yammer
Roelof Botha, former PayPal CFO
Steve Chen, co-founder of YouTube
Reid Hoffman, founder of LinkedIn
Ken Howery, former PayPal CFO
Chad Hurley, co-founder of YouTube
Eric M. Jackson, author of "The PayPal Wars" and co-founder of CapLinked
Jawed Karim, co-founder of YouTube and first uploader on YouTube.
Jared Kopf, co-founder of Slide, HomeRun, and NextRoll
Dave McClure, the former marketing director, turned super investor
Andrew McCormack, co-founder of Valar Ventures
Luke Nosek, co-founder of PayPal and partner at Founders Fund with Peter Thiel and Ken Howery.
Keith Rabois, former PayPal executive
Jack Selby, co-founder of Clarium Capital and managing director of Grandmaster Capital Management
Premal Shah, founding president of Kiva.org
Russel Simmons, co-founder of Yelp Inc
Jeremy Stoppelman, co-founder of Yelp Inc
Yishan Wong worked at Facebook and became CEO of Reddit.
This group is credited with inspiring consumer-focused internet companies after the great dot-com bust of 2001. Much like the success of other large companies like Intel, Ford, IBM, and many others, the wealth accrued not only advanced PayPal but also the industry surrounding it. The PayPal mafia had made their fortune and their name with PayPal. So when they were no longer working at the company after the acquisition by eBay, the PayPal Mafia spread their wings. They began to create a technology industry that followed their personal interests as well as took advantage of underserviced gaps.
NEXT UP…