If you're a business or a developer with a website, then you know that hosting is a critical part of the equation. There are many different hosting providers to choose from, and it can be challenging to decide which one is right for you. In this article, we'll compare Pantheon and WP Engine, two of the most popular hosting providers on the market. We'll look at their features and pricing and help you decide which one is right for your needs.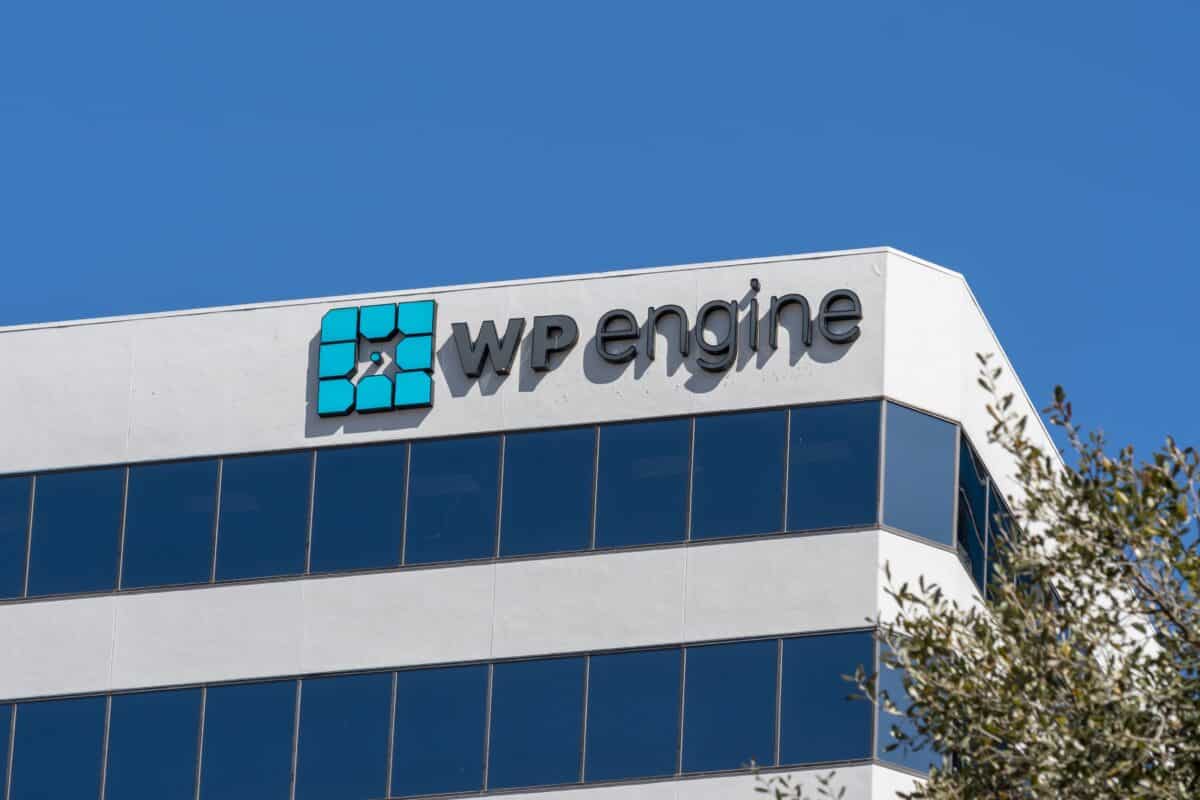 Pantheon vs. WP Engine: Side-by-Side Comparison
| | Pantheon | WP Engine |
| --- | --- | --- |
| Definition | A hosting service used by developers and optimized for both Drupal and WordPress websites | A hosting service that manages plans optimized for WordPress |
| Free Domain | No | No |
| Founded | 2010 | 2010 |
| Founder  | Zack Rosen, David Strauss, Josh Koenig, Matt Cheney | Jason Cohen |
| Host Multiple Domains | Yes | Yes |
| Hosting Interface | WebOps | WP Engine Client Portal |
| Operating system | Linux | Linux |
| Content Delivery Network | Global CDN | MaxCDN |
4 Key Points and Must-Know Facts About Pantheon vs. WP Engine
While WP Engine focuses solely on WordPress, Pantheon supports both Drupal and WordPress.
Pantheon is faster than WP Engine.
Compared to Pantheon, WP Engine provides more affordable hosting packages.
Like Pantheon, WP Engine has a 99.9% uptime rate.
Pantheon vs. WP Engine: What's the Difference?
The main difference is that Pantheon is a WebOps platform that's suitable for developers and optimized for both the Drupal and WordPress websites, whereas WP Engine is a hosting service that manages plans optimized for WordPress. Pantheon is built on top of the Google Cloud Platform, and it's free for developers. On the other hand, WP Engine focuses solely on WordPress, ensuring it offers the best tools to improve and boost results. There are notable differences between the two, and here are some of them.
Performance
Pantheon is known as the fastest platform in the hosting industry. Its speed and scalability are built in an infrastructure optimized for fast page-loading speeds. It also enables quick and simple content editing. WP Engine uses Varnish and Memcached to enable server-level caching. These allow your server to offer cached content without loading WordPress, providing a quick load page and enhancing the scalability of your server.  WP Engine also has various performance optimization features.
Security
Pantheon ensures your website is kept secure through built-in security features, including automatic backups and role-based permissions. A firewall safeguards your data and data assets with the help of secure integration and disaster recovery. These guarantee a site uptime of 99.9% without interruption. Most people use WordPress, making it prone to hackers. Still, WP Engine offers various features to make your site safe. Namely, it offers free SSL certificates, which encrypt data as it passes between your website and users' browsers.
CMS Support
WP Engine concentrates on hosting sites that use WordPress. It focuses exclusively on enhancing its uptime, security, and speed to work better. This enables it to optimize its servers for a single content management system. In contrast, Pantheon started out by providing managed hosting for Drupal, later adding WordPress to their repertoire. This means that they concentrate on two platforms as opposed to just one. 
Plans
Pantheon and WP Engine hosting services are not cheap. In fact, they're considered to be the highest among the various hosting platforms on offer. However, WP Engine hosting packages are cheaper than Pantheon, especially when you start scaling up for more storage and increased traffic. 
When you look at Pantheon's cheapest plan, you'll notice that it's more appealing than its competitor. That's because you can host up to five websites on the allotted 20GB storage. With the WP Engine startup plan, you're restricted to a single website with 10GB of storage. And yet, it offers 25,000 monthly visits, just like Pantheon. 
Convenience 
Pantheon uses automated workflows. This allows you to manage your website from a centralized dashboard. As a result, you can iterate more quickly thanks to the workflows' speedier development and review cycles. When creating new features to enhance your site, web teams employ cloud-based development tools to work more productively and eliminate obstacles.
On the other hand, WP Engine has made it easy for clients with WordPress sites to manage them efficiently. It has automated daily backups and WordPress core updates. What's more, it offers various solutions when it comes to your WordPress site development. It also integrates with a local development tool to make it easier for you.
Pantheon vs. WP Engine: Pros and Cons
| Pros of Pantheon | Cons of Pantheon |
| --- | --- |
| Support is active and effective | Expensive |
| Breakneck speed, no lag times | |
| Good integration | |
| | |
| Pros of WP Engine | Cons of WP Engine |
| --- | --- |
| Good support | Block some plugs |
| Convenient, free management features (automatic backups, updates, etc.) | Charge for the domain name and email |
| Good security features like SSL certification | Expensive |
| Offers Genesis Framework and StudioPress themes | |
| Allow you to test their services before committing | |
| | |
Pantheon vs. WP Engine: Which One Is Better? Which One Should You Use?
We have discussed the Pantheon vs. WP Engine matter at length, highlighting each hosting platform's features, pros, cons, and distinctions. Our pick has to be WP Engine. The reason for this is quite simple.
Pantheon has relatively high speeds compared to WP Engine. However, in terms of value and pricing, WP Engine has the upper hand. It has more affordable packages that you can choose from. In addition, it comes out on top if you're looking for a fully managed solution that handles the server, platform optimizations, and maintenance. It's less expensive and more dependable, and its team has a well-established track record of success.
To use Pantheon, you must immediately sign up for a hosting package. It offers free sites to allow you to test its services, but bills you as soon as your site goes live. If you don't like their services, you don't get a refund. When you incur an overage the first time, Pantheon will be understanding, but if your monthly traffic keeps exceeding your current plan, expect to be automatically moved to the pricier one. 
Up Next…
Interested in website hosting? No worries – we have broken down some of the top options for you!