Wyoming is the tenth largest state in the United States but has the lowest population by state. That equates to Wyoming having the second lowest population density in the United States. Such population statistics have slightly affected the uptake of electric vehicles (EVs) in the state and the development of supporting infrastructure.
However, the state's cost of living is lower than the country's average, meaning utilities in Wyoming are cheaper than in most states. The low cost of living makes owning an EV in Wyoming ideal. Read on to learn more about EV ownership in Wyoming.
Wyoming Charging Infrastructure
Wyoming is not the first place you think about when you consider states embracing EVs and their supporting infrastructure. The state's leadership is aware of that fact, as well as the need to boost EV infrastructure to accommodate tourists, travelers, and investors with EVs.
That is why the Wyoming department of transportation presented the National Electric Vehicle Infrastructure (NEVI) plan to the federal government. As a result, the federal government, through the Infrastructure Investment and Jobs Act (IIJA), allocated $24 million over the next five years to help fund the development of EV charging stations.
That included $3.9 million in 2022 and $5 million for the next four years, with the aim of developing infrastructure along Interstate 25, Interstate 80, and Interstate 90. The charging stations will be at least one mile from Interstate exits and have four direct current fast chargers, each with 150kW capacity or more.
How Many Charging Stations Does Wyoming Have?
While Wyoming is not known for having high EV penetration, the state has still managed to establish a significant number of charging stations. It has just under 400 EV charging stations, including 11 Tesla superchargers.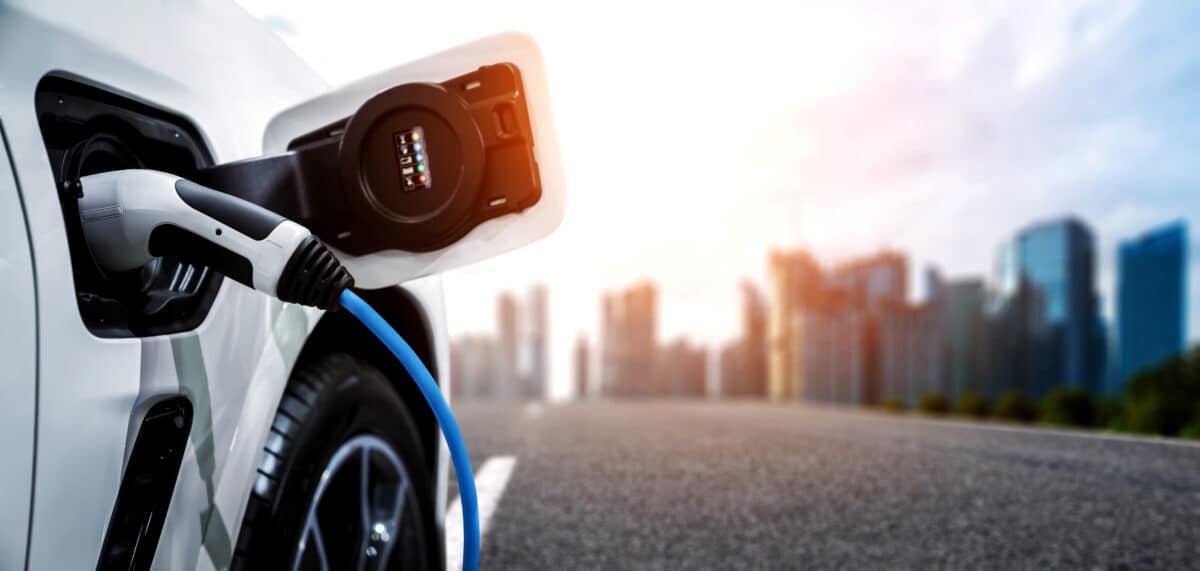 This figure may seem minuscule given that some states have thousands of EV charging stations. However, keep in mind Wyoming has a population of less than 600,000.
In addition, the state plans to increase the number of charging stations with the help of federal funding. Meanwhile, private entities like Tesla are actively expanding the number of charging stations in the state.
Types of Charging Stations
There are three primary ways of charging EVs. You can charge them directly from a standard household outlet with alternating current (AC), use a fast charger that converts AC to direct current (DC), or use a DC charger. Below is a breakdown of the different types of charging stations and their charging methods available in Wyoming.
Free Charging Stations
Free charging stations are the best option for EV owners who want to avoid incurring high power utility costs. Such stations are available in select public spaces, such as parking lots, and near businesses like hotels and motels. However, most free charging stations have level 1 chargers.
These offer the slowest charging mode because they use the standard 220V household outlet, which only provides about three to six miles of range for every hour of charging. As such, they are most appropriate for people who intend to avoid traveling long distances or travelers with lengthy stopovers that allow several hours of charging.
Fast Chargers
Fast chargers are the quickest way to charge an EV because they use DC to charge a battery pack. The national electrical grid supplies AC to households; however, EVs use DC, hence the need for an external fast charger that converts AC to DC before it powers an EV.
A DC fast charger circumvents an EV's charging system and supplies power directly to the battery pack. An example of a fast charger is the Tesla supercharger. It has a maximum charging rate of 250kW and provides up to 200 miles of range in fifteen minutes. However, it only works for Tesla models.
CHAdeMO Plugs
CHAdeMO is an organization that installs DC fast charging stations of the same name worldwide. The company provides fast charging technology capable of reaching charging rates of 500kW.
Despite thousands of CHAdeMO charging stations in the United States, most EVs are incompatible with their charging plugs. Manufacturers like Toyota and Honda stopped making CHAdeMO-compatible cars for their North American markets. However, Mitsubishi PHEV and Nissan Leaf owners can use the five CHAdeMO stations in Wyoming.
CCS Plugs
A combined charging system (CCS) combines AC and DC charging technology in one plug. As a result, consumers can use them for multiple types of charging, including level 1, level 2, and DC fast charging.
CCS plugs can provide a charging rate of up to 350kW when set to fast charging mode. Most EV manufacturers ensure their cars are compatible with CCS plugs, making this charging option a convenient alternative to fast chargers.
J1772 Chargers
The J1772, or SAE J1772, is the most common plug type in EV chargers. Level 1 chargers have a J1772 plug on one end that connects to the car and another with the standard three-prong plug that plugs into a standard household outlet. On the other hand, a level 2 charger has J1772 connectors that plug into a 240V power outlet.
Home Charging Stations
Alternatively, you can buy a home charging unit, typically a level 2 charger. That means they provide an output of up to 50kW, sufficient enough to replenish most of your car's charge overnight. However, be ready to incur at least $500 in installation costs. The costs may be higher depending on the charging station's specifications.
Where Are the Charging Stations Located?
Most EV charging stations in Wyoming are located within large cities and towns, given the rural and expansive nature of the state. The city of Jackson has the most EV charging stations, which is attributable to it being a major tourist town. Other locations with EV charging stations include Cheyenne, Rock Springs, Laramie, Casper, Gillette, and Evanton, among others.
Cost of Owning an EV in Wyoming
Having looked into Wyoming's EV charging infrastructure and locations, let's shift gears and focus on the cost of owning an EV in Wyoming. Here are some costs associated with different EV models.
Tesla Model Y
The Tesla Model Y is available in two iterations: the performance Model Y and the long-range AWD Model Y. The first model offers up to 303 miles of range on a single full charge, while the other offers up to 330 miles. The Model Y has a 75 kWh battery pack.
In Wyoming, you can charge the car for $0.12 per kWh, meaning a full charge will cost you about $9. However, like in most states, the cost of public charging is higher than the cost of home charging. In Wyoming, it costs about $0.16 per kWh; therefore, consumers will pay $12 to charge a Tesla Model Y.
Ford F-150 Lightning
The Ford F-150 is one of the most iconic models in the Ford catalog, having been in production since the 1940s. It is popular because of its durability, storied history, utility, and fuel economy. As such, Ford had to ensure the car evolves with the industry by introducing the electric version, the Ford F-150 Lightning, in 2022.
The Ford F-150 Lightning has a version with a 98 kWh battery capacity and one with a 131 kWh battery pack. It is an ideal model for people who own ranches and farms and need a truck that can carry heavy loads, as it has a maximum payload capacity of 2,000 lbs.
In Wyoming, charging the F-150 Lightning at home will cost $11.76 for the 98 kWh model and $15.72 for the 131 kWh model. Conversely, public charging costs $15.68 and $20.96 to fully charge the 98 kWh and 131 kWh models, respectively.
Kia Niro EV
The Kia Niro EV is one of the world's most popular electric-powered compact SUVs. It combines range and performance while incorporating several safety features to give owners value for money.
The Niro EV has a battery pack capacity of 64.8 kWh and a range of 253 miles on a full charge. That means you will spend around $7.78 to fully charge the car at home, or $10.67 to charge the car at a public station.
Nissan Leaf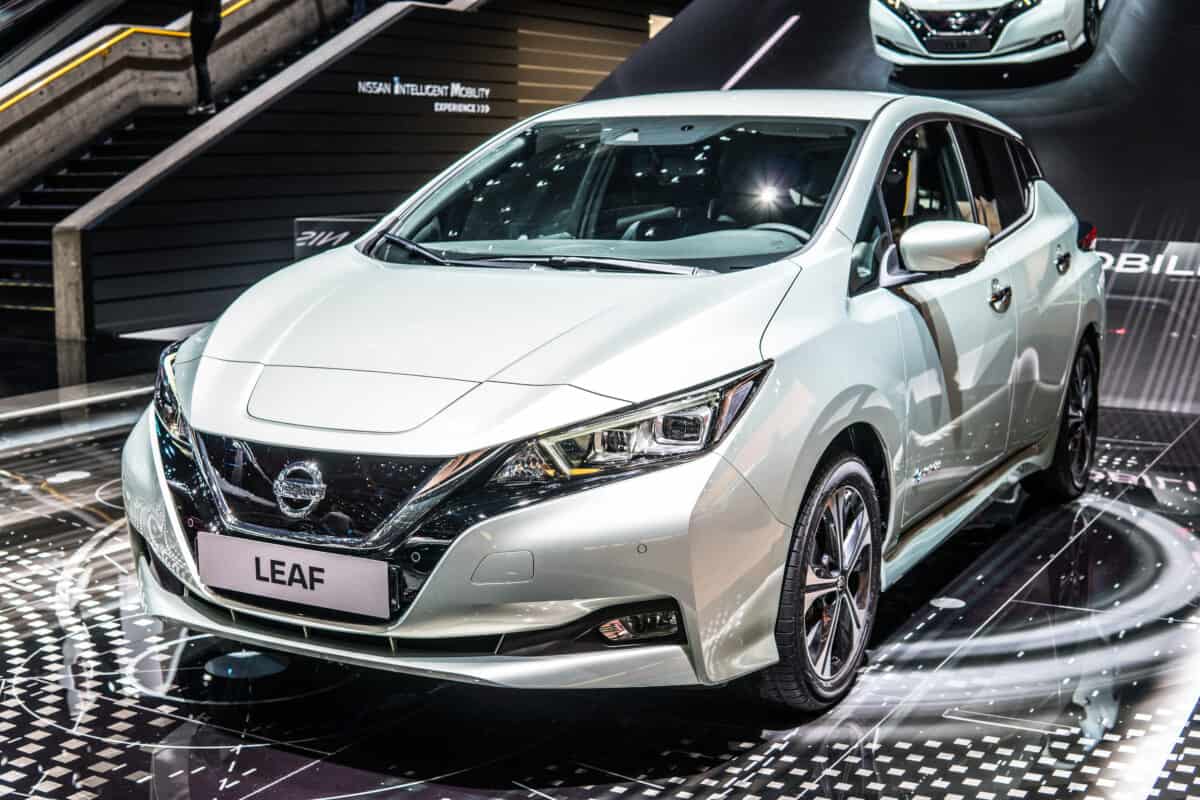 The Nissan Leaf is one of the best-selling EVs ever made. It has been on the market for over a decade, with each model released better than the last. It is also one of the most affordable EVs in the world, with the Shepherd version costing less than $30,000.
The Leaf has a 62 kWh battery pack which will cost $7.44 to fully charge using a home charging unit at a rate of $0.12 per kWh, and $9.92 to charge at public stations at $0.16 per kWh.
Wyoming Electric Vehicle Incentives
Unfortunately, Wyoming does not offer any incentives to EV owners. However, you can still benefit from embracing a green lifestyle by seeking federal tax incentives. For example, consumers who bought an EV in 2022 or before are eligible for a clean vehicle tax credit of up to $7,500.
The credit includes a $2,917 credit for an EV with a battery capacity of at least 5kWh and an additional $417 for every kWh above 5kWh. However, the vehicle must be for personal use, not resale, and you have to use it primarily in the United States, among other regulations.
Consumers who buy an EV between 2023 and 2032 will also be eligible for a $7,500 clean vehicle credit tax under the Inflation Reduction Act of 2022. However, the Act made several changes to the incentive's rules.
For example, the incentives do not apply to married couples who file taxes together and earn $300,000, primary household providers earning more than $225,000, and filers earning more than $150,000.
The federal government also offers incentives to consumers who buy used EVs. Anyone who buys a used EV from a licensed dealer for $25,000 or less is eligible for a tax credit of 30% of the sale price up to a maximum credit of $4,000.
Owning An EV In Wyoming: Wrap Up
Owning an EV in Wyoming can be challenging as the state still has inadequate EV charging infrastructure. The lack of state incentives for EV ownership and Wyoming's expansive and sparsely populated lands present a unique challenge. However, that does not make owning an EV impossible.
It is significantly cheaper to service an EV than a gasoline-powered vehicle in Wyoming. That means you can save significant amounts, especially when petroleum prices are high and volatile. Ultimately, you should invest boldly in an EV because the state is undertaking infrastructure improvement projects.
The image featured at the top of this post is ©Andreiute/Shutterstock.com.