Utah is the thirteenth most extensive state in the United States but only has a population of about three million people. That makes the state one of the least densely populated states in the country. However, there are several factors that make it ideal for adopting electric vehicles (EVs) and their supporting infrastructure.
For example, Utah ranks among the best states in the U.S. regarding infrastructure, meaning the adoption of EVs and EV infrastructure will be easier in Utah than in most other states. Moreover, Utah produces more electricity than it consumes, contributing to lower electrical costs than most states.
The state also has great potential for producing solar and wind power, which can help move away from fossil fuels like coal and gas. Lastly, Utah's population has one of the highest median incomes of any state, meaning they have more disposable income.
Overall, numerous factors make owning an EV in Utah an excellent investment. Here is more information on the topic.
Utah Charging Infrastructure
Utah is an extensive state with populations primarily in the north-central and southwest areas. As such, the state must have EV infrastructure connecting its largest population centers. This guarantees smooth travel for its citizens and alleviates range anxiety associated with the scarcity of EV charging stations.
The state's leadership displayed their commitment to improving charging infrastructure when they introduced the Utah statewide electric vehicle charging network plan in 2021. The plan guarantees access to EV charging stations every 50 miles along the state's interstate highways and other major highway systems.
The plan also wants to create ways for the private sector and state government to invest in upgrading and increasing EV infrastructure as more people buy EVs.
In 2022, Utah received $5.3 million from the US Department of Transportation to help realize the 2021 plan. Utah will also receive a further $7.7 million yearly from 2023 to 2026 to ensure that the EV infrastructure is implemented.
How Many Charging Stations Does Utah Have?
Prospective buyers considering owning an EV in Utah are likely interested in learning about the availability and access to compatible chargers. Despite its low population and extensive lands, Utah has a far better network coverage of EV charging stations than many states with larger populations and more electric cars. The state has just over 2,000 EV charging stations, with 17 of them being Tesla Superchargers.
Types of Charging Stations
Utah's leadership is keen on providing charging facilities to its citizens. That is why it has several incentives to encourage business owners and multi-family dwellings to install public EV charging stations. As a result, the state has several EV charging options. These include:
Free Charging Stations
Free charging stations always come in handy whenever one is running low on cash and has to prioritize expenditure. They allow users to add several miles of range for every hour of charging, which can be the difference between reaching your destination and running out of charge midway.
Utah has several hundred free charging stations, with Salt Lake City alone having over 100 free charging stations.
Direct Current Fast Chargers (DCFCs)
DCFCs are the most reliable form of EV charging. They bypass an EV's charging system and directly inject power into its battery, guaranteeing faster charging rates. Most DCFCs will increase a depleted battery's charge by more than 50% in less than an hour, thus offering over 100 miles depending on the EV's overall range.
Tesla Superchargers
As the name suggests, Tesla Superchargers are only suitable for Tesla vehicles. There are 17 Tesla Superchargers in Utah, though the company adds six new superchargers every week countrywide; thus, they are bound to increase.
The Tesla supercharger is one of the best in the market, with the ability to add 175 miles of range in 15 minutes of charging to the Tesla Model 3.
Other charging stations available in Utah include Combined Charging System (CCS) stations, CHAdeMO stations, SAE J1772 charging stations, and home charging stations.
Where Are the Charging Stations Located?
Utah's EV charging stations are mainly located in the state's North-Central region, comprising over 60% of the state's population, as well as other smaller cities and towns to the Southwest. They include cities and towns such as Salt Lake City, Provo, Moab, Cedar City, Heber, Ogden, St. George, and Orem.
Cost of Owning an EV in Utah
When making a significant investment, such as buying an EV, it is vital to have all the relevant data to make an informed decision. One of the most critical data sets to look at is the cost of owning specific kinds of EVs. Below are the costs associated with some of the most popular EVs in the country.
Tesla Model 3
The Tesla Model 3 is the most affordable Tesla, retailing at $42,990. Though it is the cheapest model in the Tesla catalog, its specifications and performance do not disappoint. For example, the Model 3 can go from 0-60 in 5.8 seconds and has a top speed of 140 mph.
The Model 3 has three versions: Performance, Long Range AWD, and Rear-Wheel Drive. They have a range of 315 miles, 358 miles, and 272 miles, respectively. In addition, the Tesla Model 3 has varying battery capacities depending on the version, with the Long Range AWD having the highest capacity at 82 kWh.
It will cost users $8.94 to fully charge a Long Range AWD Tesla Model 3 in Utah.
Ford Mustang Mach-E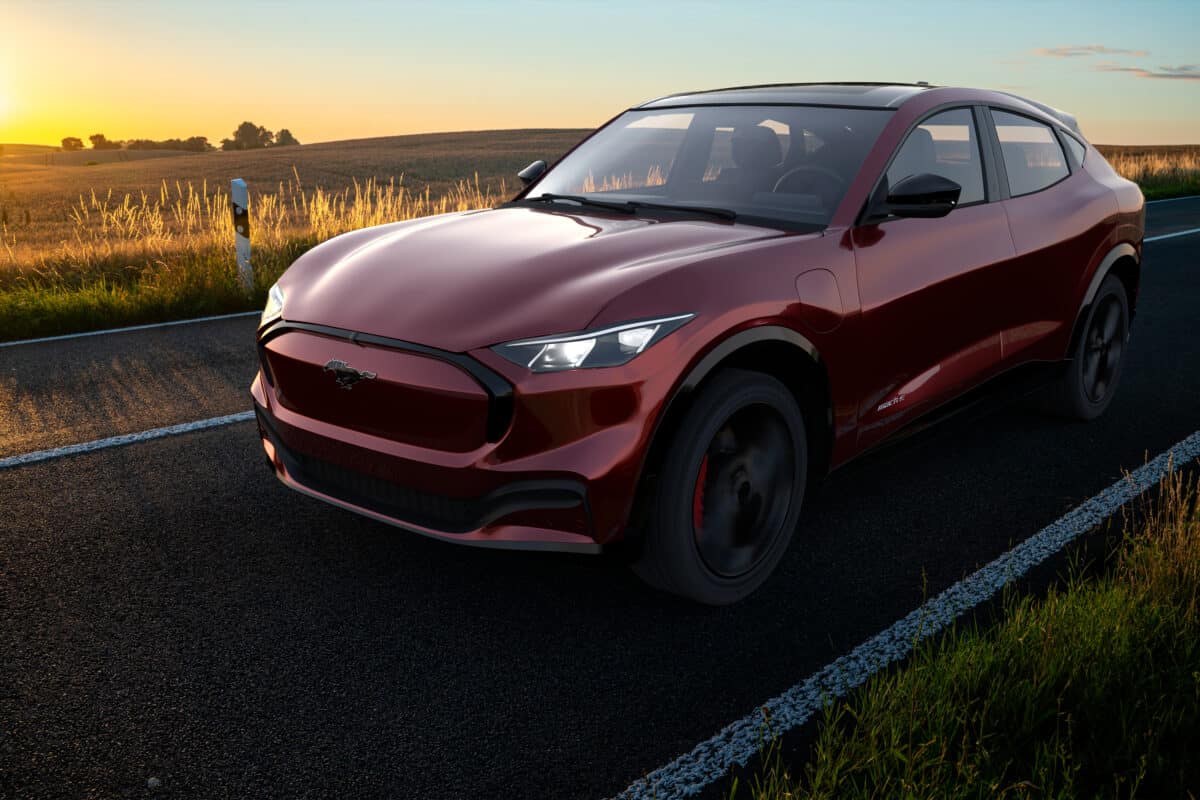 The Ford Mustang is one of the most iconic American car brands, known for its sporty performance. It has been one of the most reliable American muscle cars for decades. That is why Ford ensured the brand lives on even as the company slowly transitions to making EVs.
The electric version known as the Ford Mustang Mach-E has four models; the Select, GT, Premium, and California Route 1 models. The Select model has a range of 247 miles, while the GT model has a range of 270 miles. The Premium and California Route 1 models have slightly more range at 310 and 312 miles, respectively.
A standard Ford Mustang Mach-E has a battery capacity of 70 kWh. That means it will cost Utah residents $7.63 to fully charge their Mach-E, since residential charging costs are $0.109 per kWh.
Volkswagen ID.4
The Volkswagen ID.4 was the first all-electric compact SUV made by Volkswagen to receive a public release. The ID.4 intends to attract new EV buyers looking for an affordable but stylish SUV with reliable performance.
The Volkswagen ID.4 offers varying ranges, depending on the model. The standard ID.4 has a range of 209 miles; some models have a range of 255 miles, whereas the best models have a range of 275 miles.
The standard ID.4 model has a battery capacity of 58 kWh, while the best-performing model has a battery capacity of 77 kWh. Based on said specifications, it will cost $6.32 to charge the standard version and $8.40 to charge the high-end model.
Chevy Bolt
The Chevrolet Bolt is the most affordable EV on this list. It costs $27,495, thousands of dollars cheaper than the next affordable car. It is also the smallest car on the list, falling under the compact hatchback category.
The Chevy Bolt has a range of 259 miles and can move from 0-60 mph in 6.5 seconds — impressive statistics, considering the car's size. It also has an equally remarkable battery pack with a 66 kWh capacity. Charging a Chevy Bolt in Utah will cost about $7.20 at a rate of $0.109 per kWh.
Utah Electric Vehicle Incentives
Utah offers numerous incentives to its citizens to entice them to shift to EVs. The incentives include tax credits, rebates, tax exemptions, and grants that apply to light-duty, heavy-duty, and, in some instances, off-road equipment.
Tax Credits
Heavy-duty vehicles that use qualified alternative fuels like electricity are eligible for tax credits worth thousands of dollars, depending on the year of purchase. Owners can request credits for up ten EVs or $500,000 annually. However, you must drive at least half of the miles covered in Utah.
Grants
Under the Utah Conversion to Alternative Fuel Program, businesses can apply for grants to buy EVs or for aid in converting gas-powered vehicles into EVs. The state caps the grant at $2,500, and it is accessible to owners of all forms of cars, including off-road equipment.
Tax Exemptions
Other incentives include the Propane and Electricity Tax Exemptions and the Electric Vehicle Emissions Inspections Exemption. The first incentive exempts electricity that powers a vehicle from the state's motor fuel, while the second exemption allows EV owners to skip the Utah motor vehicle emissions inspections.
Lane Exemption
Lastly, Utah has an incentive catering to those who hate being stuck in traffic. It's called the Alternative Fuel Vehicle Decal and High Occupancy Vehicle (HOV) Lane Exemption. It allows EV and hybrid car owners to access HOV lanes, even when not carrying passengers. However, the cars must display a clean vehicle sticker granted by the Utah Department of Transportation.
Federal Incentives
Utah residents can also benefit from federal incentives for buying EVs. For instance, they can receive a tax credit of up to $7,500, depending on their vehicle's battery capacity and where the car manufacturer sourced their batteries and components.
The federal incentives also depend on an individual's or a family's income level. In addition, the type of vehicle and its purchase price also influence the amount one can claim as a tax credit.
Owning an EV in Utah: Wrap Up
Utah is an ideal place to buy an EV. It offers numerous incentives to potential EV buyers that significantly reduce their initial purchase prices compared to gas-powered vehicles. The state is also actively incentivizing businesses and homeowners to install EV charging stations to help reduce and eliminate range anxiety.
Another factor that makes it a good idea to buy an EV in Utah includes the state's involvement in the National Electric Vehicle Infrastructure plan. Lastly, Utah has the country's second lowest EV charging rates, meaning that EV owners will spend substantially less to run their vehicles compared to owners of gas-powered cars.
Breaking EV News
June 8, 2023 — The United States seems to be hurdling toward an EV charging standard.
Ford and General Motors (GM) recently announced that owners of their EVs will be able to use adaptors to charge at 12,000 Tesla Superchargers at the start of 2024. And both companies will feature feature Tesla's North American Charging Standard connector starting in 2025.