Tennesee is a true place of beauty. From large valleys and the Appalachians, the state has so much to offer. But can you comfortably travel from Pigeon Forge to Memphis, Tennessee, in an EV? We'll give you the inside scoop if you're wondering whether electric vehicles are practical in Tennessee.
Electric vehicles are becoming more common on the winding mountain rounds and vast interstates of Tennessee. But how will you fare if you travel to or purchase an electric vehicle in Tennessee? Keep reading to find out.
Charging Infrastructure for Electric Vehicles in Tennessee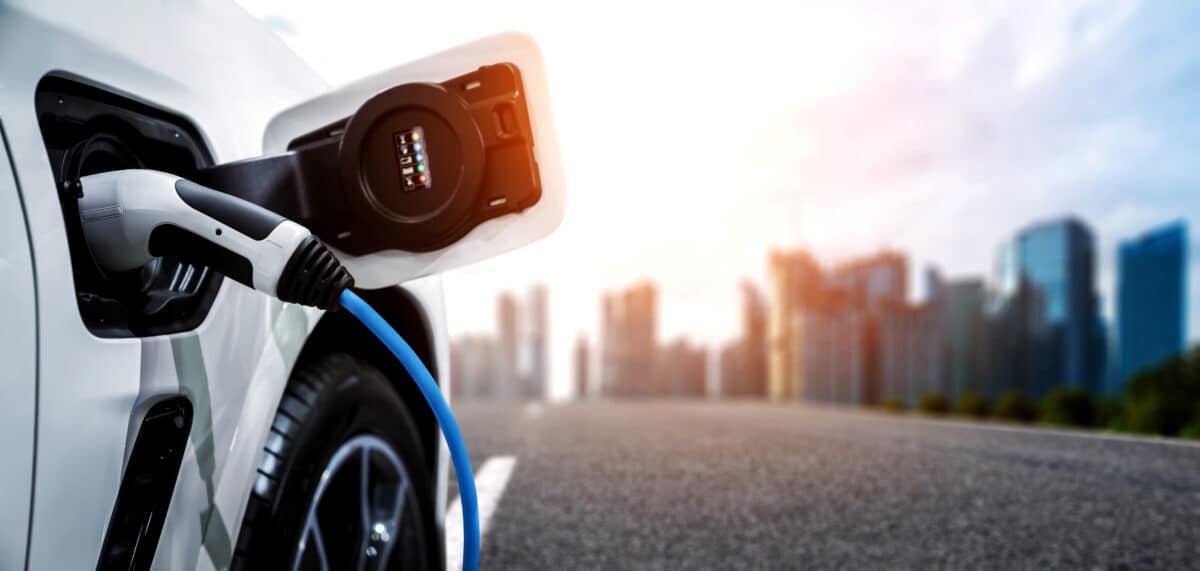 Of course, you can always charge your electric vehicle at home. And with the TVA's efficient power plants, it certainly won't hurt your electric bill. But what happens when you want to take a road trip? Fortunately, Tennessee is improving its EV charging infrastructure.
But before you take off to Rock Island State Park (highly recommended), let's look at the charging situation.
Number of Public Charging Stations in Tennessee
As of 2023, Tennessee has just over 1860 charging stations statewide. Most public electric vehicle power stations are in Chattanooga, Nashville (Franklin and Murfreesboro), Knoxville, and Memphis.
While the state has many public charging stations in most well-traveled areas, its already planning to put in fifty more fast charging stations and fill the gaps along major thoroughfares.
Where to Find Charging Stations in Tennessee
The majority of charging stations in Tennessee are located in big cities, but unlike Alabama, for example, you'll likely find EV charging stations in rural areas, too (approximately 90% of Tennessee is rural, so this is great news).
Tennessee has already started adding Level 2 charging stations to its state parks. So, if you want to visit Fall Creek Falls State Park to hike or admire the beautiful waterfalls, you can charge your car before leaving.
Here is an updated list here of charging stations in Tennessee.
Cost of Owning Electric Vehicles in Tennessee
Electric vehicles are often cheaper to maintain, and the driver saves a great deal on fuel costs. But how does Tennessee stack up to the rest of the country? Electric vehicle charging costs matter to those living and traveling within the state.
Public Charging Costs
Tennessee's public charging station infrastructure comprises mainly Level 2 chargers and fast chargers.
Level 2 chargers typically cost between $0.20-$0.30 per kilowatt hour. That's an average of $8-$40 for a full charge depending on the battery.
The Level 3 chargers replenish battery life in a shorter time than the Level 1 or 2 options. But they're a little more pricey. Level 3 chargers run an average of $0.35/kWh, averaging $10-$30.
Tennessee is working on adding more charging stations. If more Level 1 options appear, they're typically free or cost much less than the other options.
Cost of Charging EVs at home in Tennessee
While it can be difficult to know how much Tennesseans pay for plugging their EVs in at home, we can break down how the costs work. Tennessee power is supplied by TVA (Tennessee Valley Authority). Smaller electric companies purchase power at wholesale rates ($0.03/kWh in 2023) and charge consumers per kWh.
For example, those in the greater Chattanooga area pay EPB approximately $0.11/kWh. A Tesla Model 3 has a battery capacity of 50kWh. So, it would cost $0.11 X 50kWh hours to charge your Tesla Model 3.
Based on our math and the general consensus, charging your EV at home in Tennessee is cheaper than the national average.
Registration Fees
Many states charge registration fees for electric vehicles. Tennessee drivers will pay an additional $100 fee for registration. This fee was implemented to make up for a loss in tax on fuels used to maintain roads.
Of course, it should also be noted that Tennesseans do not pay State income tax, and standard registration fees are much lower than in other states. So, even with the $100 fee for electric vehicle registration, those moving to the state or purchasing an electric vehicle can expect some savings.
Incentives for Electric Vehicle Owners in Tennessee
As of 2020, there were over 11,000 EVs registered in Tennessee. So, what does the state have to offer its electric vehicle owners? Well, at the time, not much aside from the EV federal tax credits available to some consumers.
However, those in Knoxville are eligible to receive a $400 rebate for charging equipment. Businesses in the greater Chattanooga area can receive a $2,000 rebate for Level 2 and DC fast chargers.
Best Routes for Driving Electric Vehicles in Tennessee
So, where can you comfortably drive your EV in Tennessee? The state hopes to become a top EV hub. However, it still has some work to do. Here are the routes deemed by the TN government as the best routes to travel now:
I-65 between Clarksville and Nashville
I-81 between Kingsport and Knoxville
I-75 in Chattanooga
The state is updating its charging infrastructure for EVs on all its interstates. Plans are already in the works to fund fifty more fast-charging stations along various routes in Tennessee.
Tennessee Electric Vehicle – Outlook
The state of Tennessee set a goal to have at least 200,000 electric vehicles on the roads before 2028. But before that can happen, the state needs to work on a few things.
At the time of writing, the Tennessee Valley Authority (TVA) is working on Fast Charge TN. A program to build more charging stations and give EV owners more incentives and rebates.
In the coming years, TN will receive grant money from the federal government to further improve the electric vehicle infrastructure.
Buying Electric Vehicles in TN
If you want to buy an electric vehicle in Tennessee, you won't have to look far. Nearly all dealerships these days have new and used electric vehicles on their lots. You'll even find a few Tesla dealerships in metropolitan areas (Brentwood, Bartlett, and Knoxville).
The image featured at the top of this post is ©Kaldari, Public domain, via Wikimedia Commons.