The Philly Cheesesteaks are enough to convince anyone to move to Pennsylvania. But is Pennsylvania an excellent state to own an EV? This question is genuine for locals and EV owners looking to move to Pennsylvania. Remember, the state has one of the highest gas taxes in the US. So, it's good to know what the costs look like. Below, we break down the cost of owning an EV in Pennsylvania, including the charging costs for various EV models. We also highlight various incentives available to current and prospective EV owners. Let's get into it!
Pennsylvania Charging Infrastructure
Pennsylvania has been proactive in encouraging EV adoption. Governor Shapiro has reiterated his commitment to the federal government's zero-emission campaign. EV owners in the Keystone State have access to more than 1,000 charging stations. PennDOT intends to install more charging stations as they anticipate increased demand over the next few years.
Fortunately, the Biden administration awarded the state $171.5 million to build more charging stations. The state plans to increase charging stations on highways and intersections. Pennsylvania also has several incentives for EV owners to switch from gas-powered cars to EVs.
How Many Charging Stations Does Pennsylvania Have?
Pennsylvania was among the first states to install EV charging stations following the release of electric cars. Currently, the state has approximately 1,260 EV charging stations spread across multiple highways and other social centers like malls. You'll find different types of chargers in these stations.
Types of Charging Stations
EV owners can charge their cars using either AC or DC. AC charging is often readily accessible through home charging using a standard outlet. Conversely, fast charging requires converting AC to DC. It's usually necessary for Level 2 and 3 chargers. Check out the various types of charging stations available in Pennsylvania.
Home Chargers
Before taking your EV to a public charging station, you can charge it from home. However, though convenient, you won't enjoy some of the amenities offered in charging stations, like fast charging. The three main chargers you can install at home include levels 1, 2, and 3.
So, what are level 1 chargers? They are the most popular chargers in the market as they are relatively cheap. With roughly $500, you can install these chargers in your home. If you don't have the required 240V outlet, the chargers will set you back $1,000.
Granted that the installation costs are relatively low, your home electricity bills should be the primary concern. Luckily, this shouldn't be alarming in Pennsylvania as it typically costs $0.1651 per kWh to charge your EV. The Achilles heel of level 1 chargers is that they are incredibly slow. It may take you approximately 40 hours to charge your car.
Level 2 chargers are relatively faster than Level 1 chargers. However, they may cost you at least $700 to install. Furthermore, depending on your home's electrical connection, the charges may rise to $1,500, so you have some cash to spare. The good news is that these chargers take roughly 4 to 10 hours to charge your EV.
Level 3 chargers are currently the fastest in the market, charging your EV in less than an hour. However, the installation costs are unaffordable for most EV owners, with prices estimated at $40,000. With such high installation costs, you would rather charge your car at a commercial charging station.
Free Stations
With this type, you drive into the station and leave with a fully charged car without paying a dime. Pennsylvania has roughly 318 free stations in malls, shopping centers, grocery stores, and other highways. However, there is a catch. These charging stations use Level 1 chargers, which are slow. Additionally, expect long queues at these free stations. To avoid long wait times, install a Level 1 charger at home and charge your EV overnight.
DC Fast Chargers
Unfortunately, Pennsylvania has only 134 fast charging stations, which is low for such a populous state. In comparison, California, which sits at the top of the heap, has 1,756 fast charging stations. Nevertheless, don't be reluctant to buy an EV in Pennsylvania because the state will increase the fast charging stations in the future.
CHAdeMo Plugs
CHAdeMO Plugs are common in charging stations across Pennsylvania. These charging plugs work best with Nissan and Toyota EVs.
So, what's the science behind these plugs? CHAdeMO Plugs have the exact charging mechanism as DC Fast chargers but are slightly different. DC Fast chargers convert the alternating current to the direct current. So, when you take your car to these stations, it's charged using direct current.
As for the CHAdeMO Plugs, they are primarily used in stations that cannot convert the AC to DC. These plugs use a converter to convert the current to DC, achieving fast charging.
CCS Plugs
CCS Plugs have both the AC and DC inlet. So, you can connect them to your level 1 charger and enjoy fast charging. This helps reduce your charging costs in Pennsylvania. However, CCS plugs are expensive, making them unsuitable for home charging.
J1772 Plugs
J1772 plugs are the standard charging option for non-Tesla EV owners as they are compatible with most Level 1 and 2 charging stations. Tesla EV owners can also use cable adapters to connect to J1772 plugs. Most charging stations connect J1772 plugs to DC fast chargers, allowing EV owners to charge their vehicles to full capacity in less than one hour.
Where Are the Charging Stations Located?
Most charging stations in Pennsylvania are in Williamsport, Harrisburg, Pittsburgh, and Philadelphia. You will also find EV charging stations on interstate highways. For example, some sections of Southwestern Pennsylvania highways like I-70 and I-376 have already been certified "EV ready." You can also access Level 2 fast charging in at least five Turnpike service plazas in Pennsylvania, including Oakmont Plum, Bowmansville, and Peter J. Camiel.
Cost of Owning an EV in Pennsylvania
If you're reading this, you're probably wondering how much a new EV costs and how much you'll spend to charge your car in Pennsylvania. Let's explore the charging costs of specific EV models in Pennsylvania.
Tesla Model S
Before Tesla released the Model S, rumors were the car would have a longer driving range than its predecessors. Tesla finally confirmed what we all anticipated by releasing an EV with an astonishing driving range of up to 405 miles.
With a 100kWh battery pack, you must budget for the charging costs, as it will set you back a few dollars. Charging the Model S at home is typically less than taking it to a public charging station.
The average cost of charging an EV at home is $0.1651 per kWh. You might spend $16.51 to charge your Model S to full capacity. If you aren't willing to install a level 1 charger at home, you will spend $40 to charge your EV at $0.4 per kWh.
Nissan Leaf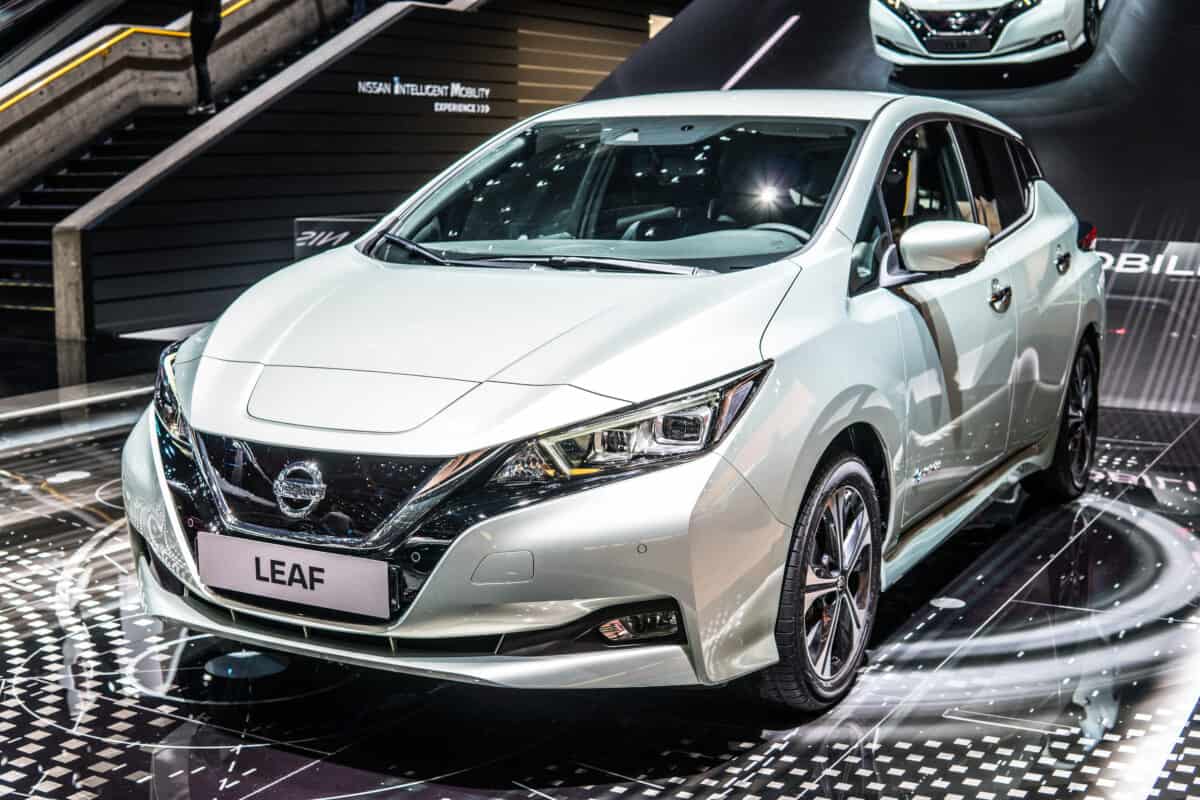 The Nissan Leaf is a fantastic model for those looking for low-cost EVs. The car costs roughly $27,800, which is surprisingly cheap for an EV. It has a battery capacity of 60kWh, with a driving range of 179 miles.
Unsurprisingly, many people like the Nissan Leaf because of its relatively low charging costs and small battery pack. Charging the Nissan Leaf at home typically costs $9.91 for a full charge. If you don't fancy home chargers, you can still charge at a station, which will cost you roughly $24. The $14 difference in charging costs is something to consider.
Hyundai Ioniq 5
An electric SUV, the Hyundai Ioniq 5 is famous for its aesthetics, space, and towing capacity. You can get this SUV for a little over $42,000. It has a battery capacity of 72.6kWh and up to 300 miles of driving range.
One concern with this EV is the costs. As the Nissan Leaf and the Model S demonstrated, cars with a higher battery capacity incur more charging costs. Home charging the Hyundai Ioniq 5 will cost you $11.99, while public charging costs $29.04.
Pennsylvania Electric Vehicles Incentives
When EVs first entered the US car market, Pennsylvania was among the few starts that were hesitant to provide ownership incentives to buyers. However, with the growing zero emissions campaign, the state succumbed to pressure and revitalized its policies.
So, what's changed? The good news is that Pennsylvania now has a good rebate program. The bad news is that the number of applications is minimal.
Pennsylvania is among the few states in the US offering a rebate for hybrid and EV motorcycles. EV owners in Pennsylvania typically qualify for a $2,000 rebate, provided on a first-come, first-serve basis. The incentive extends to hybrid car owners who receive a $1,500 reimbursement. Electric motorcycle owners are also eligible for a $500 rebate.
While Pennsylvania's rebate program may not be quite appealing now, we expect the Keystone State to introduce more incentives in the future as part of its commitment to the zero-emission campaign.
Owning an EV in Pennsylvania: Wrap Up
Owning an EV in Pennsylvania isn't a bad idea. Local enjoy state incentives and reasonable charging costs. Furthermore, based on the gas prices in Pennsylvania, owning an EV makes financial sense. So, if you are a Pennsylvanian looking to buy a car, go electric!
The image featured at the top of this post is ©Sean Pavone/Shutterstock.com.