Yes, Minnesota has crazy weather and a long and cold winter. But surprisingly, many people own EVs. And when it comes to owning an EV in Minnesota, you'd be happy to know it's possible! Let's talk about it.
Minnesota Charging Infrastructure
Luckily, Minnesota has been working on its electric charging infrastructure for quite a while. Back in 2019, the MPCA (Minnesota Pollution Control Agency) granted the state more than $1.4 million in funds to install 22 EV fast-charging stations along highway corridors. The organization also spent an additional $3.5 million on EV charging stations between 2020 and 2023. This increased the network's length by more than 2,500 miles, allowing EV vehicles to cover longer distances throughout the state without stopping for gas.
By 2028, Minnesota will also receive $47 million from the federal Volkswagen settlement. Using money from that, the MPCA is working to reduce air pollution in Minnesota and invest in a more environmentally friendly transportation system.
And not only that, but Minnesota has also completed its NEVI application, which could bring in another $50-$100 million in funds for an increase in infrastructure across the whole state by 2028.
How many charging stations does Minnesota have?
Minnesota has 2,955 public chargers as of 2023. The good news is over 25% of these stations are free to use!
Types of Charging Stations
Minnesota has different types of chargers. Here's what you need to know about them.
Free stations
Free stations frequently use level 1 or level 2 chargers, which can help top off your car to help you get from point A to point B. But don't expect these chargers to juice up your car in less than an hour! Many would take all day to get you a full charge. But even with that drawback, many businesses have started to offer free charging for their employees and customers, and some spaces allow anyone (whether a patron or not) to use them.
CHAdeMO connectors
Direct current (DC) is used by CHAdeMO connectors to charge the vehicle's battery and perform the conversion from alternating current (AC) at the charging point. Since the United Kingdom's national grid only provides AC, a conversion is required to charge our EVs. It's also common in Japanese vehicles like the Nissan Leaf and Toyota Prius hybrid. You'll likely use this connector if you have one of these vehicles.
CCS plugs
With a single, user-friendly system, a CCS connector combines single-phase AC, three-phase AC, and DC high-speed charging in Europe and the United States. The connector and inlet combination, in addition to all the control operations, are included in the CCS. This means European and American-made cars can use CCS plugs to charge many different EVs. However, you need an adapter to use them on CHAdeMO charging systems.
J1772 chargers
An international EV charger standard is the SAE J1772 Level 2 charger. Another name for the SAE J1772 is a Type 1 connector or simply a J Plug. This connector can produce up to 19.2 kW for AC connections and is mostly used in Electric Vehicles (EVs) in North America and Japan. It operates with a single phase of 120V (America) or 208-240V (Japan). Almost all vehicles (except Teslas, which would need an adapter) can be plugged into a J plug charger.
Where are the charging stations located?
Almost half of the public charging stations in Minnesota are in Minneapolis and the surrounding areas. Others are in Duluth, Rochester, Brainerd, Austin, Grand Rapids, Mankato, New Ulm, and Red Wing.
Cost of Owning an EV in Minnesota
In Minnesota, it can be worthwhile to buy an EV, but how much money should you budget for it? Here are some great electric options and their prices.
Ford Mustang Mach-E
The Ford Mustang Mach-E can reach 60 mph in 5.1 seconds and has AWD (all-wheel drive), making it just slightly slower than its gas counterpart. And with a base price of just under $54,000, it's the perfect sports car for a speed lover who wants to be friendlier to the environment. The vehicle also has a 314 miles driving range, meaning you won't have to charge it constantly.
In Minnesota, home charging costs approximately $.14 per KWH, which is less expensive than the average cost throughout the US, or about $9.80 for a full charge. Nonetheless, public charging is a bit more expensive, costing about $.26 per KWH, or $23.60.
Tesla Model X
According to the EPA, both 2023 Tesla Model X trims have all-wheel drive and a range of more than 300 miles (348 miles to be exact). However, the base model will run you $120,990, which is pretty steep for many car shoppers. However, The Model X has astonishing acceleration and a huge touchscreen infotainment system, making it user-friendly, easy to drive, and fast. Both trim options have a 100 kWh 410 V lithium-ion battery.
For this SUV, charging at home will cost you around $.14 per KWH, while charging outside will cost you roughly $.32 per KWH. Hence, the price range can be between $14.00 to $32.00.
Subaru Solterra
The 2023 Subaru Solterra debuted last year with all-wheel drive and a 72.8 kWh battery pack offering a 228-mile range, all for $46,000. And when connected to a Level 2 charging station, the Solterra's internal 6.6-kWh charger can recharge the battery in as little as nine hours, perfect for daily commuters.
The vehicle also has four driving settings — Eco, Normal, Power, and X-mode. These settings aid in driving during slick weather conditions or on uneven terrain by individually regulating the power of each car wheel.
For the Solterra, you will spend about $0.14 per KWH at home and $0.26 per KWH at public charging stations. Hence, the price ranges can be as low as $10.19 and as high as $18.92.
Nissan Leaf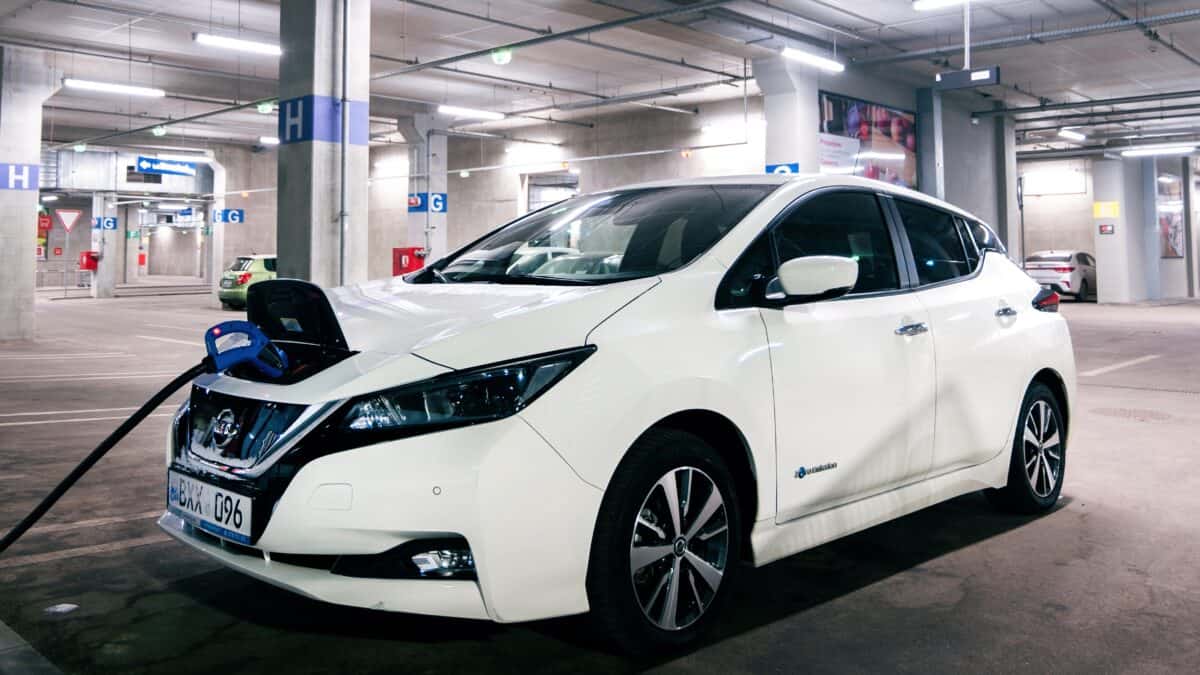 One of the most affordable fully electric vehicles is the Nissan Leaf. To begin with, the price is under $30,000 for the base model. But it also has a smaller 40 kWh battery, meaning it doesn't have the best mileage. In fact, it has an EPA rating of 100 miles. But this car is an excellent first option if you're searching for an inexpensive beginner EV and have access to lots of public or free chargers like in Minnesota.
If you choose to charge at home, you will shell out approximately $.14 per KWH or $5.60 for a full charge. The cost of public charging is approximately $.22 per KWH, or around $8.80. This makes the Leaf the cheapest to charge on this list too.
Minnesota Electric Vehicle Incentives
Currently, Minnesota does not have a tax incentive for buying an EV. However, it does seem like their government officials are in talks to offer a $2,500 rebate, hopefully in the near future.
However, you may get a rebate of up to $400 through your local electric company by purchasing and installing a level 2 charger at home for your EV.
Owning an EV in Minnesota Wrap Up
It seems as if Minnesota is ramping up its infrastructure and policies to make it an electric vehicle-friendly state. So owning an EV in Minnesota is possible and can be a great and budget-friendly option!