With some of the lowest housing costs in America, and fields galore, you may wonder why you would think about owning an EV in Kansas. However, did you know that Kansas is actually EV-friendly and has many different incentives for owning an electric vehicle? Here's what you need to know.
Kansas Charging Infrastructure
Surprisingly, Kansas is one of the few midwestern states that are on the up and up when it comes to electric vehicle charging infrastructure. For example, in 2022, they received $40 million dollars (over 5 years) to update their infrastructure and add to their already over 1,000 charging stations. Plus, the state also offers many incentives for those who wish to drive an EV.
How Many Charging Stations Does Kansas Have?
Kansas currently has over 1,200 public charging stations and is rapidly growing with the influx of grant money. These stations are in many cities, with a high concentration in cities like Wichita, Topeka, Great Bend, Hays, and Lawrence.
Types of Charging Stations
Kansas has many different charging stations available for public use. Here are the different types that you need to know about.
Free Stations
While free stations are great if you need a few miles to get you to and from, Kansas doesn't have a lot of these. In fact, they have less than 70 in the whole state. These level-one chargers are also slow, taking 12 hours or more to charge your vehicle.
CHAdeMO Plugs
CHAdeMO charging stations directly supply DC electricity to a car without converting from AC to DC power first. They can charge many cars, including those from Nissan, Toyota, and Mitsubishi.
Fast Chargers
Fast DC chargers power up your vehicle more quickly than level 1 chargers, much like CHAdeMO connectors. In fact, you can fully charge your car in 45 minutes or less. Most EVs can use these chargers, including Teslas.
CCS Plugs
With the aid of shared communications pins, CCS charging connectors combine the AC and DC inlets. This system setting makes charging happen more quickly. BMW, Honda, Ford, GM, Hyundai, Mazda, Volswagon, and even Tesla EVs can all use these plugs.
J-1772 Chargers
One of the most popular charging connectors for electric cars is the J1772, also known as J Plugs. In North America, all non-Tesla Level 1 and Level 2 charging stations use the J Plug. In other countries, these are also known as SAE J1772 connectors. Unlike most of the chargers on this list, only non-Tesla EVs can be charged with these chargers.
Where Are the Charging Stations Located?
Charging stations in Kansas are found in many cities, including Atchinson, Dodge City, Emporia, Great Bend, Hays, Lawrence, Olathe, Topeka, Wichita, and other smaller towns.
Cost of Owning an EV in Kansas
Is it feasible to own an EV in Kansas? You may be surprised to know that there are many options for you! Here's what you can expect with owning an EV in Kansas.
Tesla Model 3
The Tesla Model 3 offers up to 272 miles on a single charge for the base model and a range of up to 315 miles on a single charge for the Performance model. And, if using a supercharging station or a fast charger at home, you can charge it upwards of 200 miles in just 15 minutes.
With a 50-82 kWh 350 V lithium-ion battery and quick fast time, it's no wonder why the Tesla is currently considered the king electric vehicle. But keep in mind that a gently used Tesla Model 3 will run you around $40,000, with a brand-new option costing almost $60,000.
It will cost around $.15 per kWh to charge at home in the state of Kansas, based on average electric costs. This means you'll spend a minimum of $7.50 to charge your EV at home. Public costs are around $.23, so a full charge may run upwards of $18.86.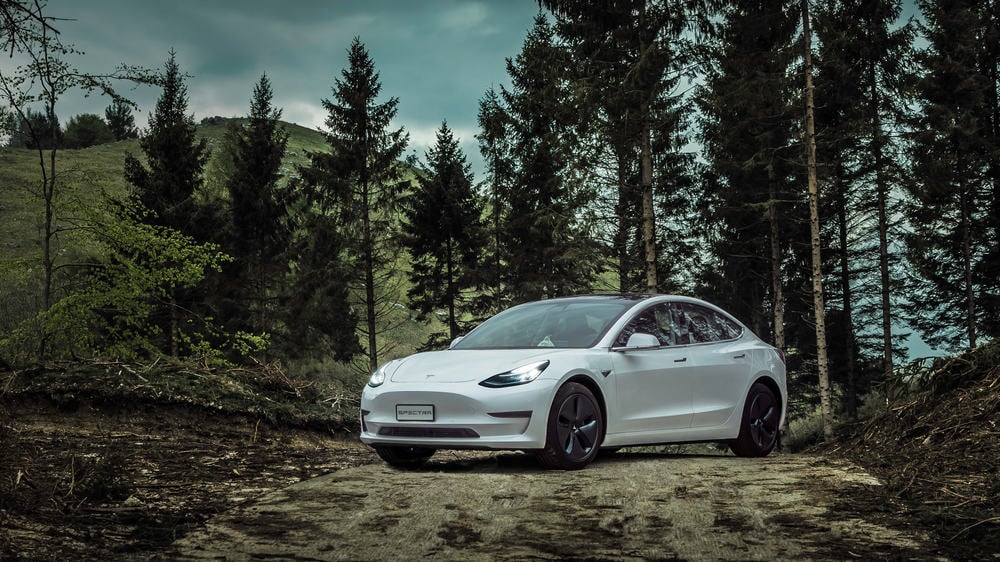 Chevrolet Bolt EV
The Chevrolet Bolt is one of our top affordable choices. The base model of this car has a starting price of under $30,000. It boasts a 259-mile range and a 66.0 kWh liquid-cooled lithium-ion battery. Unfortunately, the Bolt's maximum rapid-charging speed is 55 kW, requiring more time at a DC fast-charging station to recharge the battery, which is one of the biggest drawbacks of owning this car. Even if you have a home charger, you're looking at around 4 to 5 hours for a full charge.
With the cost of $.15 per kWh to charge at home, it will cost around $9.90 to fully charge your Bolt. A public charger will cost roughly $.20 per kWh, or about $13.20.
Hyundai Ioniq 5
The Hyundai Ioniq 5 SUV is a great first car, with a base model starting around $41,500 and an anticipated battery range of 300-plus miles. Additionally, it offers two Lithium-ion battery options with quick charging capabilities: a 58 kWh or a 77.4 kWh battery. Another cool addition to this SUV? It has a maximum towing capacity of 2,300 pounds. Perfect for those who like to travel with small campers.
Although Hyundai hasn't said how long the Ioniq 5's battery can last, the manufacturer offers a 10-year or 100,000-mile warranty on the EV components. This is a great warranty option if you don't want to worry about any maintenance costs on the battery during the first few years.
Home charging will cost about $.15 per kWh, while public charging can cost up to $.20. So a full charge will range between $8.70 and $15.48.
Nissan Leaf
The Nissan Leaf is the cheapest option on our list, with base models starting at $28,500. Two battery options are available for the Leaf model, the smaller with a 40 kWh battery. There is also an option to upgrade to a 60 kWh battery, which is the better choice (in our opinion) because it offers a longer range of 212 miles maximum.
Charging the car is easy because the CHAdeMO quick-charge port is standard on all Nissan Leaf cars made after 2022. This means you could charge your EV in as little as 40 minutes. Nissan also covers the Leaf's battery with an 8-year or 100,000-mile warranty.
At-home Nissan Leaf charging costs about $.15 per kWh. Additionally, public charging costs about $0.18 per kWh. Therefore, a full charge will cost you anywhere from $6.00 to $10.80.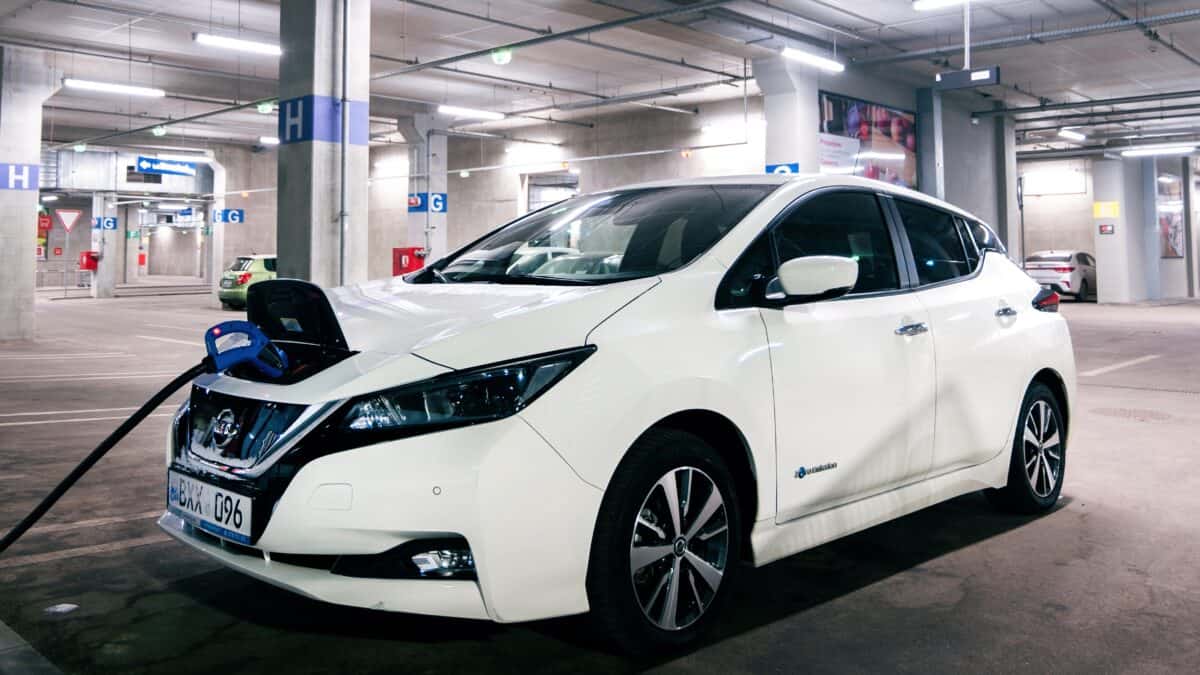 Kansas Electric Vehicle Incentives
Unlike some of the other midwestern states we've covered, like Idaho and Iowa, Kansas has quite a few electric vehicle incentives.
First, You can get a $250 rebate if you're an Every energy customer, and you can also do this on multiple properties for up to eight charging ports.
Next up, you can also receive up to a $2,400 rebate from the state of Kansas
Department of Revenue if you purchase a qualifying electric vehicle. This is in addition to the federal rebate that you can receive (which is up to $7,500).
Of course, more rebates, tax incentives, and refunds would be nice, but this is a great start and can make purchasing an EV in Kansas a little less daunting. Plus, Kansas has plans to add more programs over the next five years now that they've received additional funding.
Owning an EV in Kansas Wrap Up
Having an EV in the midwest may not be the most popular option, but owning an EV in Kansas can save you money on gas, make getting a new car more affordable, and give you access to grants and rebates. Not a bad deal if you're already in search of a car!
The image featured at the top of this post is ©f11photo/Shutterstock.com.