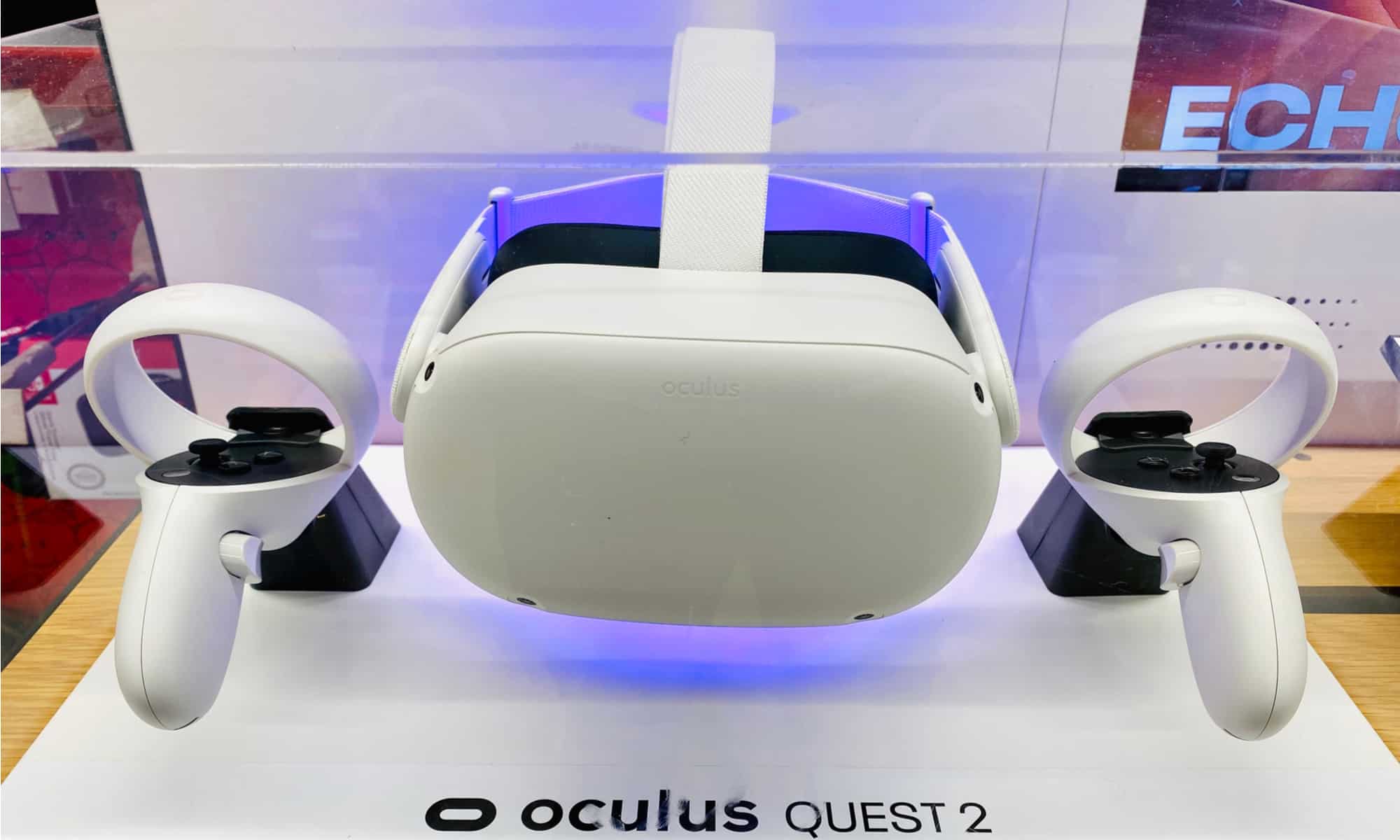 Key Points
While the Oculus Quest 2 is a standalone device which costs $299, the Valve Index, which costs $999 is a tethered device and requires costly equipment to function fully.  
The Oculus Quest 2 features built-in inside-out tracking. The Valve Index requires three different base stations for an optimal tracking experience which must be purchased separately.
While the Oculus Quest 2 has better resolution, the Valve Index comes with a wider range of vision which makes for a more immersive experience.
Given that the Oculus Quest 2 is a standalone virtual reality headset while the Valve Index is tethered, there are some clear differences between these two popular devices. Still, it may not be obvious which is the better choice for you. The answer might just lie in your usage — are you an advanced gamer or looking for a budget-friendly and totally portable experience? From resolution and field of view to overall comfort level and general specs, we're comparing them side by side.
Oculus Quest 2 vs Valve Index: Side-by-Side Comparison
| | Oculus Quest 2 | Valve Index |
| --- | --- | --- |
| What It Is: | Standalone VR headset | Tethered VR headset |
| Primary Use: | VR gaming, spatial computing, social media, remote work | VR gaming, spatial computing, social media, remote work |
| Conceived: | October 13, 2020 | 2019 |
| Initial Release: | October 13, 2020 | June 28, 2019 |
| Technical Committee: | Meta/Facebook/Oculus | Valve |
| Influential Developers: | Meta/Facebook/Oculus | Valve |
| Open Format: | No | No |
| Technologies Influenced: | VR gaming, spatial computing | VR gaming, spatial computing |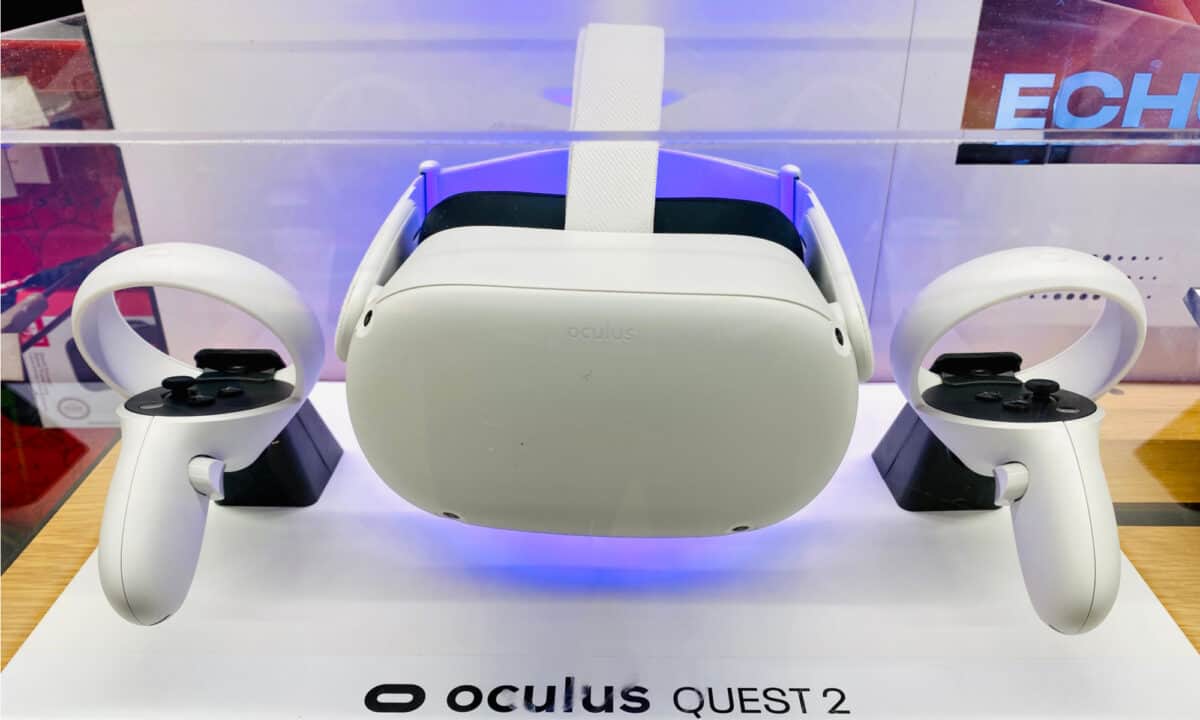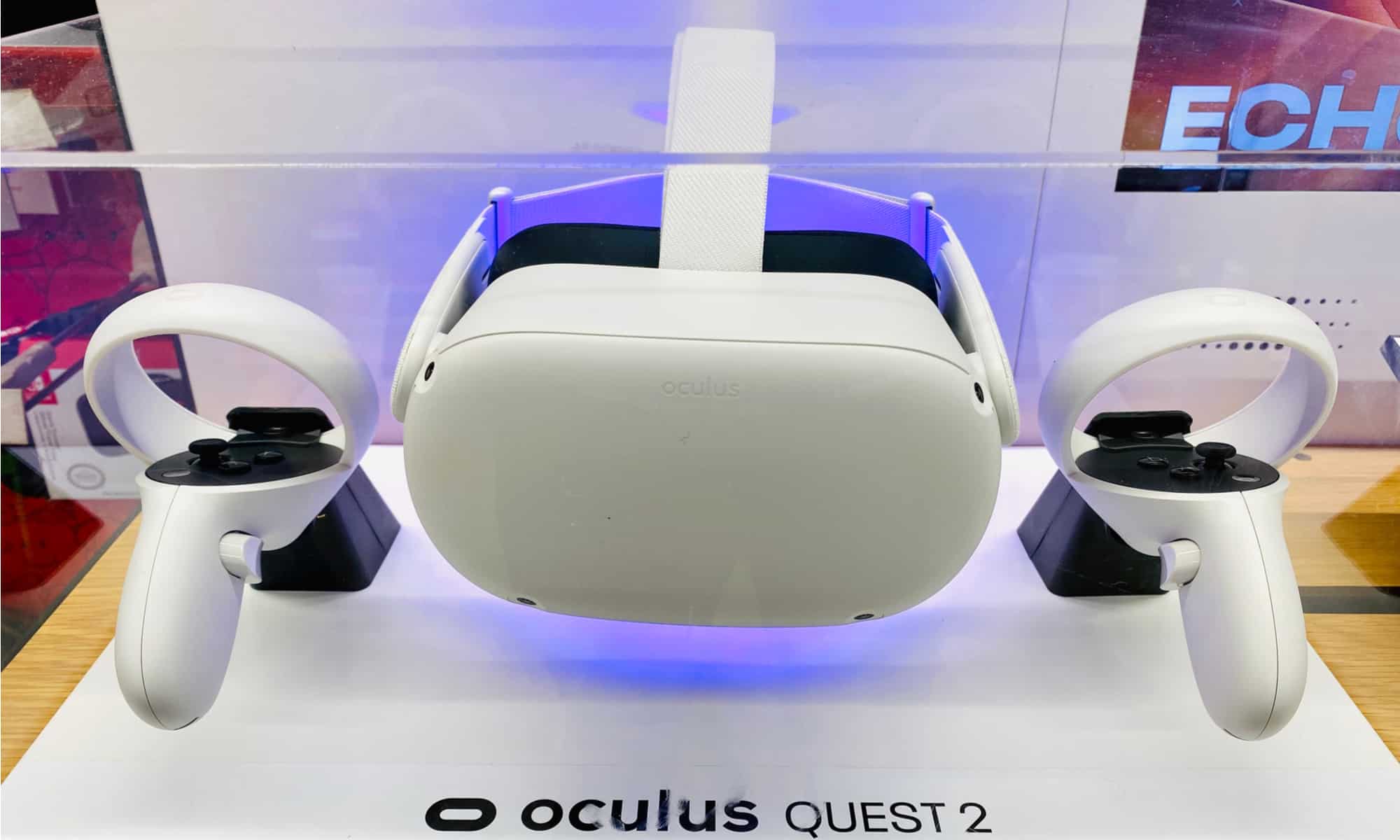 Oculus Quest 2 vs Valve Index: What Are the Differences?
Standalone vs Tethered
The biggest differences between the Oculus Quest 2 (Meta Quest 2) and the Valve Index come down to the fact the Meta Quest 2 is a standalone device. The $299 price point is all it takes to strap on the headset and get right into a virtual reality gaming experience like VR Chat, Rec Room, Gun Raiders, AltSpace, Echo VR, and many other completely free-to-access VR games.
The Valve Index is purely a gaming PC peripheral. Without a powerful machine and GPU to push an HD VR rendered image at 144 Hz, the Index isn't much of a powerhouse. That means that on top of the $999 price tag of the Index, you'll need a $1,200-$2,000 gaming rig to run it properly.
Tracking
The Meta Quest 2 has built-in inside-out tracking. It makes use of four infrared cameras positioned around the front face of the headset. It also uses gyroscopes and altometers inside the headset and the Oculus Touch controllers for software tracking. Recently, Meta has added the ability to use hand tracking as well. It's a rich experience that requires a little getting used to, but it's easy to figure out.
The Valve Index is designed to be an in-room, tethered, premium VR gaming experience. The tracking system is made up of base stations that send out lasers to track the entirety of a room. The best tracking experience comes from a combination of three different base stations which do not come with the initial purchase. The base stations can take some time to set up properly, but the result is the smoothing of full-body motion tracking in the VR industry.
Resolution and Field of View
The Oculus Quest 2 has significantly improved resolution per eye over the Valve Index, but the Index has a wider field of view. The resolution makes a big difference when it comes to visual quality, but a wider field of view increases the overall immersion of the experience.
Physical Comfort
The stock Oculus Quest 2 setup is lacking in comfort and ease. The Index is designed to be a complete purchase that may only require more sensors. That means comfort, weight distribution, face grip, heat, and the overall experience were at the forefront of the head strap and interface design. The Quest 2 is a modular design that is intended to lower the entry price at the sacrifice of a comfortable fit.
The Oculus Quest 2's comfort problems can be fixed with the purchase of third-party accessories like the BoboVR M2 Pro, KIWI elite strap, or the Meta Quest 2 Elite Strap.
BOBOVR M2 Pro Battery Pack Head Strap Compatible with Quest 2,Magnetic Connection and Lightweight Design, 5200mah Replaceable Hot Swap Power Bank VR Accessories
Reduce facial pressure: The gravity balance and distributed design is adopted, so that the gravity of the product is evenly distributed in different positions of the head, reducing facial pressure....
Power supply is more convenient: The battery pack adopts a magnetic quick-release design, and the battery can be detached and charged, which does not affect the use of VR host. Two battery packs are...
Reducing the weight of the head battery: We designed a dedicated battery pack B2 for the VR host, which weighs only 140g, which can balance the front and rear weights. Compared with the traditional...
Double the battery life: The battery capacity of a single battery pack is 5200mah, which can fully charge the Quest2 once, adding about 2-4 hours (APP depends) of VR time, and there is also a USB-C...
Hassle-free Warranty: For any pre-sale or after-sales issues, an 18-month hassle-free warranty is guaranteed to feel free to contact us.
We earn a commission if you make a purchase, at no additional cost to you.
KIWI design Comfort Head Strap Accessories Compatible with Quest 2, Elite Strap Replacement for Enhanced Support
Enhanced Side Straps: The side straps of our elite strap adopted upgraded polymer material which is eco-friendly and has extreme tenacity and sturdiness that could stand over 10,000 times bending so...
Optimized Wearing Design: With the 52° adjustable hinge, just gently flip up Quest 2 and you can check your surroundings without the trouble of loosening the knob to take off the head strap. Also,...
Enlarged Head Support: The whole head strap weighs 350g, it has larger head support than the official one, fits head circumference 17.7-29.5inch, the enlarged head support can better fit and cup your...
Upgraded Cushions: The widened 46mm top strap pad and the thickened 16mm head cushion can effectively improve the comfort and reduce pressure when wearing the headset, and the soft PU leather surface...
Easy to Carry & Store: Our head strap can fit in the official carrying case and most carrying cases on the market so you can rest assured to take it on your travel and won't worry about the storage....
We earn a commission if you make a purchase, at no additional cost to you.
Our Pick
We earn a commission if you make a purchase, at no additional cost to you.
The Meta Quest 2, formerly the Oculus Quest 2, is Facebook/Meta's premiere standalone VR headset. It has sold over 10 million units worldwide and is quickly becoming a rising star and herald of the spatial computing era. While the Quest 2 isn't near being the first VR headset or platform, it is the first to bring a great VR experience to an accessible price range.
The Meta Quest 2 is a gaming console and VR spatial computer all in one from the purchase. It doesn't require a gaming PC to operate and has nearly all the features we've come to expect from modern smartphones. With a little practice, it can be a virtual/spatial workspace for remote workers. All of this is ready to go for the low price of $299.
If the standalone features of the Quest 2 VR headset weren't enough, it can also be used as a tethered peripheral for PCVR games and Steam VR. With the highest resolution per eye and support for a 120 Hz refresh rate, the Quest 2 is a top contender in the PCVR market as well as mobile VR.
Oculus Quest 2 Specs
Operating System: Quest System Software based on Android 10 source, compatible with Windows
SoC (System on a Chip): Qualcomm Snapdragon XR2
Memory: 6 GB
Storage: 64 GB (discontinued in July 2021), 128 Gb, 256 GB
Display: 1,832 x 1,920 per eye resolution @ 120 Hz refresh rate, LCD
Graphics: Adreno 650 (~1.2 TFLOPS)
Field of View: 97 degrees
Sound: Two built-in, side-mounted speakers, 3.5mm audio jack
Input: 6DoF (6 Degrees of Freedom) inside-out tracking, Oculus Touch Controllers, Hand tracking, Voice recognition, Bluetooth
Camera: Four infrared cameras
Tracking: 6DoF (Inside-out)
Connectivity: USB-C, Bluetooth, Wi-Fi
Weight: 503g (17.7oz)
Battery Life: Two to three hours
Online Services: Oculus Store, Steam VR (through Oculus Link)
For a long time, the Valve Index was and is still sometime's considered the benchmark for premium VR gaming. It was designed to work flawlessly with Steam VR and must be connected to a powerful gaming PC to get the full experience. Each eye has a resolution of 1,440 x 1,600 on full RGB LCD panels that can run 80 Hz, 90 Hz, 120 Hz, or 144 Hz refresh rates. While the resolution for each eye is lower than the Meta Quest 2, it has one big advantage. The Valve Index has a 130-degree field of view.
The two headsets were designed for different ends of the spectrum in the VR market which is indicated by the $999 price tag on the Index. It's a bit much considering the Meta Quest 2 has more solid tracking and mobile features. When it comes to tethered VR headsets, the Index is at the top of the game.
Valve Index Specs
Operating System: Windows, Linux
Display: 1,440 x 1,600 per eye resolution, IPS Fast Switching LCDs, 80 Hz, 90 Hz, 120 Hz, or 144 Hz
Field of View: 130 degrees
Sound: Integrated headphones, 3.5mm audio jack, built-in dual microphones
Input: Valve Index Controllers
Camera: front-facing 960 x 960 stereo cameras
Tracking: 6DoF (marker-based)
Connectivity: DisplayPort 1.2, USB 3.0 expansion port
Weight: 809g
Online Services: Steam VR
Are They in the Same Category?
The honest answer is no. The Meta Quest 2 is trying to be the first to break into the mobile VR market and create an innovative platform that stands on its own. The Valve Index relies on a tether to a gaming PC to be of any use. To put it bluntly, the Valve Index is a gaming PC peripheral while the Meta Quest 2 is a mobile VR platform.
The reason the two devices are often compared is due to the limited nature of VR headset competition and the Meta Quest 2's ability to be used as a PCVR headset. With the price of the Meta Quest 2 being a third of Valve's Index, it's a fair comparison to make.
In the end, the real comparison is to be made in the tracking. The Valve Index may be a little bit more finicky to set up, but it has a much smoother tracking than the Quest 2's inside-out. It is often considered to be a luxury VR experience. I find the tracking of the Quest 2 to be adequate. Plus, the improvements in hand tracking are quickly becoming a revolution for more than just VR.
Oculus Quest 2 vs Valve Index: Pros and Cons!
Oculus Quest 2
| Pros! | Cons! |
| --- | --- |
| Lower prices at $299 and $399 | Short battery life |
| Wireless | Forced Facebook integration |
| Quicker tracking setup | The stock head strap provides little comfort |
| Mobile | |
| Standalone operating (doesn't require a PC) | |
| Hand tracking | |
| Can be used as a PCVR headset through Oculus Link | |
| Higher per eye resolution than Valve Index | |
Valve Index
| Pros! | Cons! |
| --- | --- |
| Larger FoV at 130 degrees | Expensive price at $999 |
| Can achieve 144 Hz refresh rates with powerful GPU assistance | More difficult setup |
| Built for high performance | Requires a gaming PC |
| High-quality controllers | High learning curve |
Oculus Quest 2 vs Valve Index: Three Must-Know Facts
Oculus Quest 2 is more budget-friendly than its higher-priced counterpart, Valve Index.
Oculus Quest is 307g lighter than Valve Index, which is 810g to Oculus Quest 2's 503.
Rumor has it that the Valve Index 2 may be coming in 2023.
Which One Should You Choose?
For newer gamers or those on a budget, the Oculus Quest 2 delivers a stellar experience. It's also completely wireless, so if portability is a key factor for you, Oculus Quest 2 might be your headset of choice. With that said, more advanced and high-functioning gamers will likely opt for the Valve Index. It has a finicky setup, which may not be the best choice for first-timers, but expert gamers won't be fazed by it. Expensive but worth it, the Valve Index has a wider field of vision, and it's built for high performance. Additionally, many users deem it the most comfortable VR headset they've ever worn, making it a popular choice for extended gaming.
Up Next…
Interested in these devices and finding out what sets them apart from the rest or the key differences between some of them? Click on these links to find out more:
Last update on 2023-06-03 / Affiliate links / Images from Amazon Product Advertising API