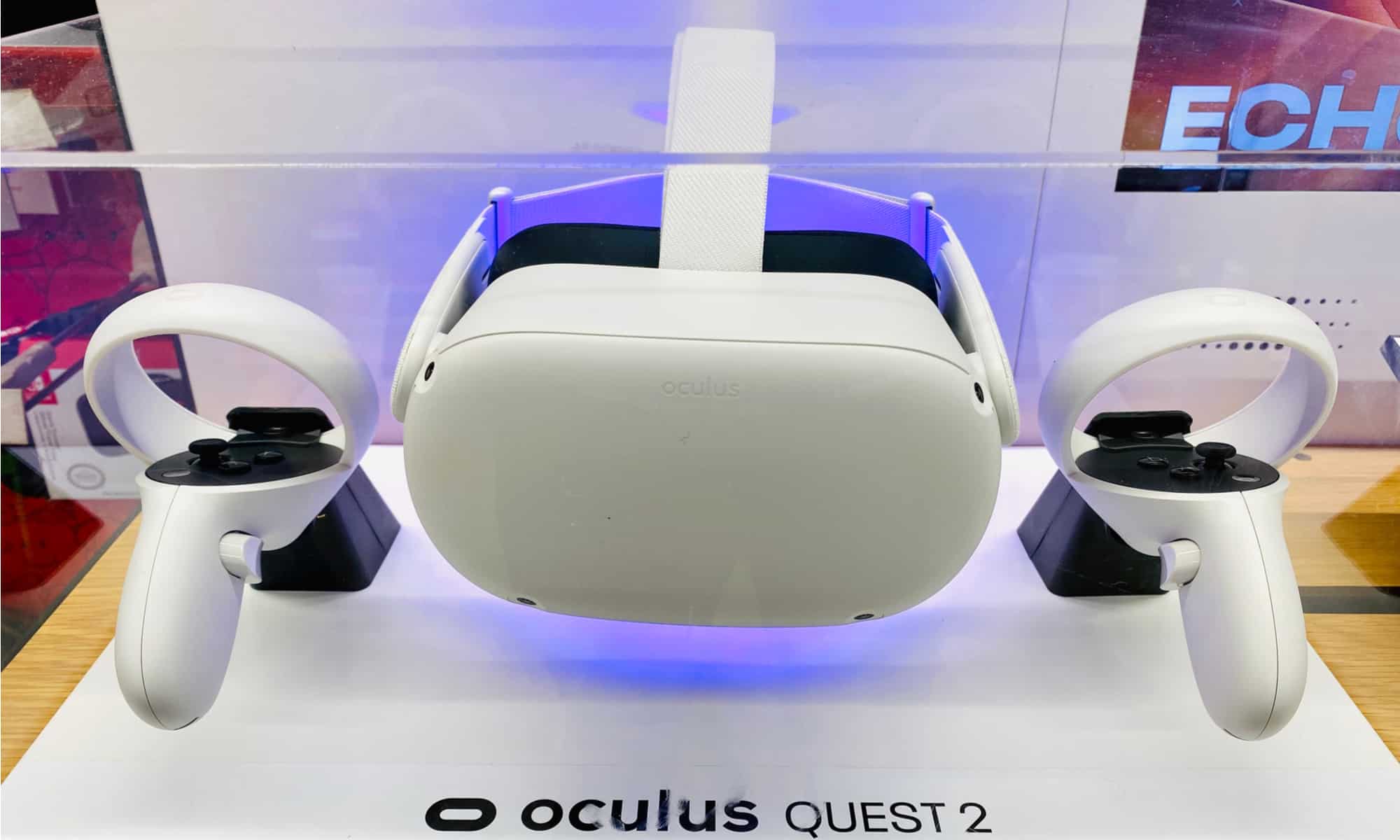 Key Points
The Oculus Quest 2 was released on October 13, 2020. Two versions were made available: a 64GB model and a 256GB model.
It is the most cost-effective VR device presently available.
As a result of Facebook's rebranding to Meta, the Oculus Quest 2 was also renamed Meta Quest 2.
If you know anything about gaming, you're no stranger to the name Oculus Quest 2. But you don't have to be a high-functioning gamer to appreciate the allure of this device. In recent years, its popularity as a work or study assistant has grown, too. Whether you're considering the Oculus Quest 2 for streaming movies, conducting business, or exploring iconic games, this guide delves into everything from its history to its various editions and where to buy them.
Five Facts About Oculus/Meta Quest 2
Only the best games in comfort are featured on the Oculus Store
Meta Quest 2 can be used standalone or as a PCVR headset
Meta Quest 2 comes in two storage sizes; 128GB and 256GB
Quest 2 beats out all existing headsets by direct comparison in 2022 by functionality, access, and performance
The Meta Quest 2 and Oculus Quest 2 are the same product with different branding
Oculus/Meta Quest 2: Specs
| | |
| --- | --- |
| Operating System: | Quest System Software, based on Android 10 Source |
| System on a Chip: | Qualcomm Snapdragon XR2 |
| Memory: | 6 GB |
| Storage: | 64 GB (discontinued in July 2021), 128 GB, 256 GB |
| Display: | 1,832 x 1,920 per eye @ 120 Hz LCD |
| Graphics: | Adreno 650 (~1.2 TFLOPS) |
| Sound: | 2 side-mounted built-in speakers, 3.5mm headphone jack, Bluetooth |
| Features: | 6 Degrees of Freedom (6DoF) inside-out tracking, four cameras, two motion and touch controllers with accelerometers and gyroscopes, hand tracking, a microphone |
| Battery Life: | Two to four hours |
| Controllers: | Oculus Touch |
| Camera: | Four Infrared Cameras |
| Connectivity: | USB-C, Bluetooth, Wi-Fi |
| Weight: | 503g (17.7 oz) |
| Accessories: | Large third-party accessories market |
| Price: | $299 for 128 GB model, $399 for 256 GB model |
Oculus/Meta Quest 2: Pros and Cons!
| Pros! | Cons! |
| --- | --- |
| Most price-accessible VR device on the market | Short battery life when using mobile (two to four hours) |
| Standalone operation (no computer or wires required) | The stock strap works but doesn't provide the most comfort |
| Can be used as a PCVR headset with wire or wirelessly | No expandable storage slots |
| Inside-out tracking eliminates the need for light towers to track | The headset is connected to Facebook/Meta account |
| The best games designed specifically for VR can be found in the Oculus store | |
| Higher specs than all competitors in the same price range by comparison | |
| Large third-party accessories market | |
| Allows for portable VR experiences | |
| Best games with comfort settings in VR headsets | |
There is much more that can be added to the pros and cons list, especially in direct comparison to other VR/XR headsets on the market. The Meta Quest 2 packs in enough features to easily beat out the competition, so far. These standalone devices are paving the way for a future industry that may treat these devices like consoles or smartphones. With Apple entering the VR headset arena, the definition of the best games, specs, comfort levels, and features are likely to drastically evolve. Even the Meta Quest 2 has gone from a solid reliance on the Oculus Touch controllers to supporting full hand tracking.
Quick Facts
Original price

$299, $399

Units Sold

10 million as of October 2021
Oculus/Meta Quest 2: Where to Buy
These days, there are two ways to get the products and services you want. The easiest method is to order online. It can be more cost-efficient and requires little to no work. However, you may be the kind of person who likes instant gratification. If so, you'll want to head to your favorite retailer to pick one up. Here are a few stores that sell Meta Quest 2 VR headsets:
Best Buy
Target
Wal-Mart
GameStop
Meta Store
Microcenter
If you want to skip the line, you can go directly to any of these businesses' websites to make the purchase or go directly to Meta. We would recommend that no matter where you choose to purchase, you should get a referral code from an existing owner of a Quest 2 headset. You'll earn extra credit for your first VR game purchase.
The History of Oculus/Meta Quest 2: What to Know
Oculus was founded by Luckey Palmer, a VR enthusiast who began a Kickstarter to create a more comfortable VR headset for the future. The Kickstarter was a wild success and led to the creation of the first Oculus Developer's Kit. In due time, Oculus gained ground among the gaming community as an innovator in the industry.
As VR/AR technology started to become more popular with the giants in the tech industry, Oculus gained the attention of Mark Zuckerberg at Facebook, Inc. Facebook purchased Oculus and the Oculus development became a part of Facebook.
Facebook decided that the best direction to take VR in was to begin to create a standalone experience. The first experiment in this arena was done in partnership with Samsung to create the Samsung Gear VR. While the Gear VR acted as a prototype, it did find uses across the country as an entertainment venue method.
The next step was to remove the need for a smartphone to power the device, thus the Oculus Go was born. However, it didn't stand a chance against tethered VR headsets with two hand controllers and full body tracking. This led to the creation of the Oculus Quest with inside-out tracking and two Oculus Touch controllers. The feedback and use of the device quickly led to improvements that were added to the design of the next Quest 2 which launched after the release of Qualcomm's Snapdragon XR2.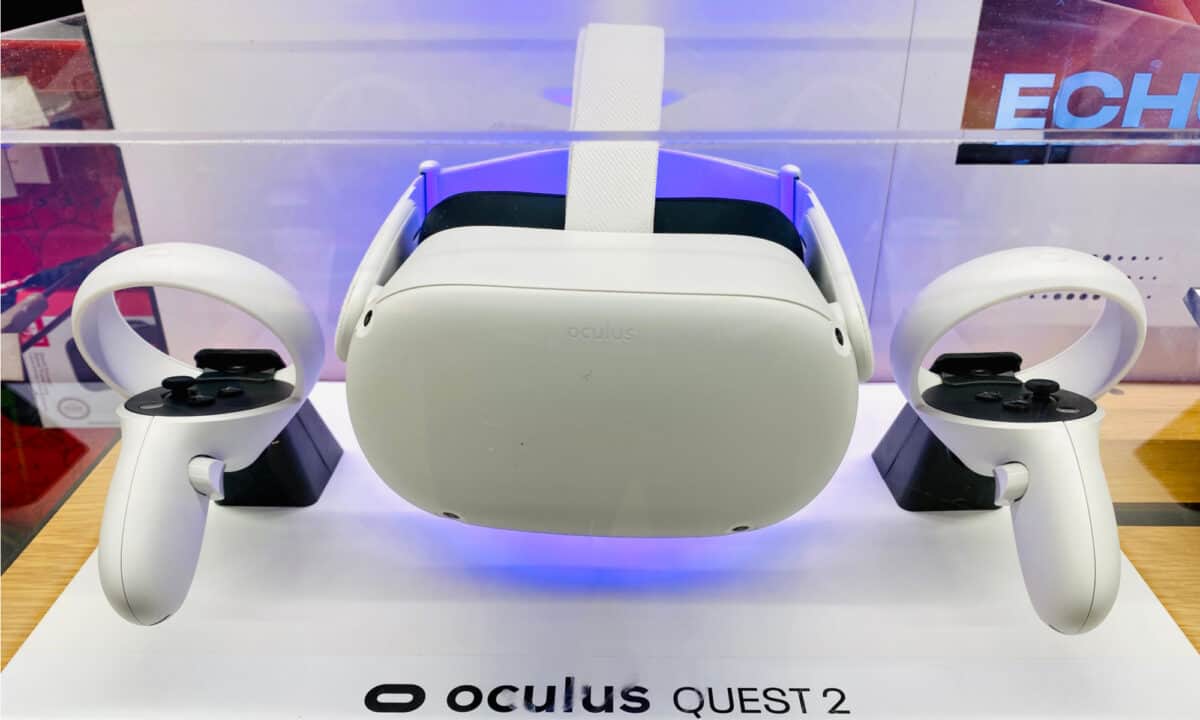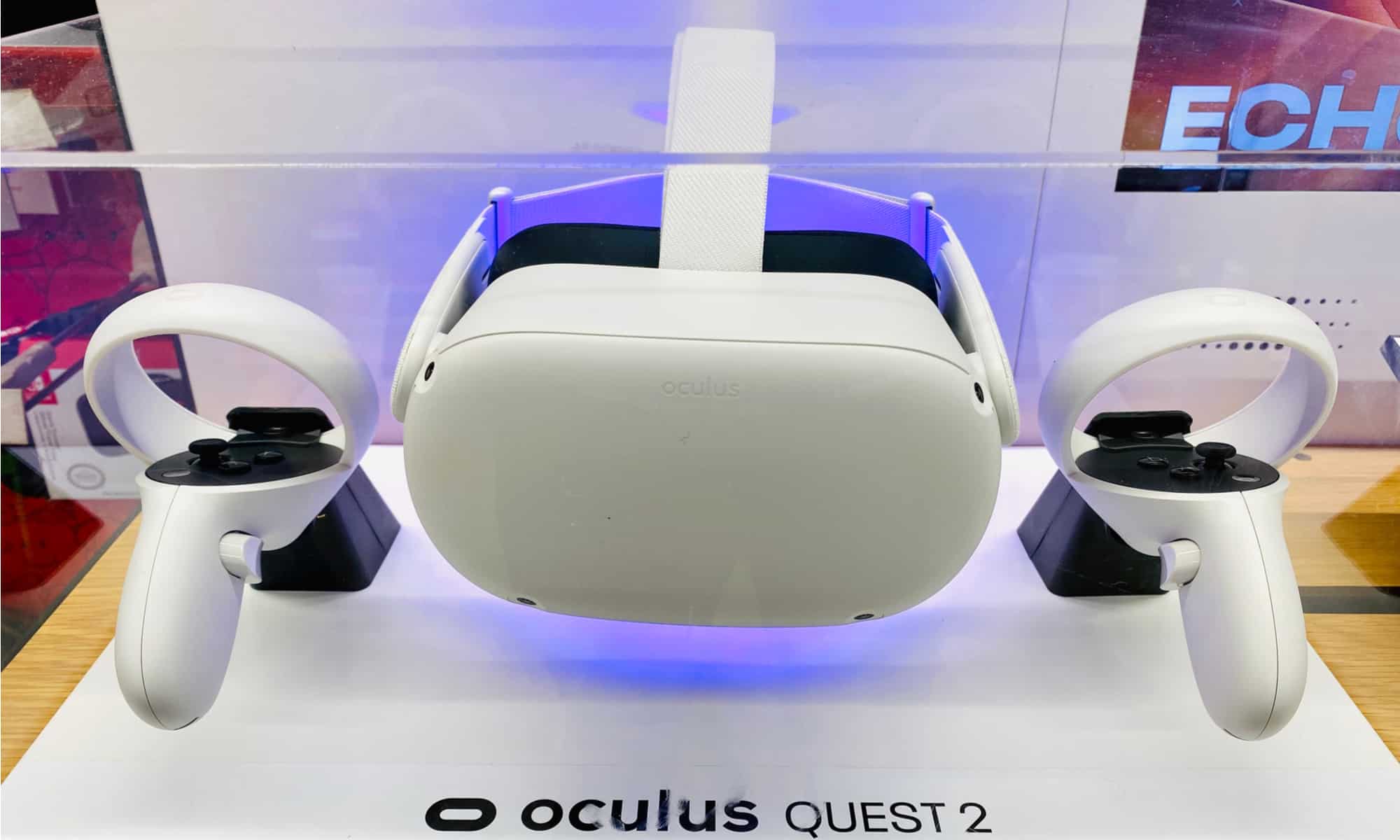 Oculus/Meta Quest 2 Versions: Each Edition
Oculus Quest 2
The Oculus Quest 2 was released on October 13, 2020. It was a rather successful release with two versions for sale; a 64GB model and a 256GB model.
Oculus Quest 2 Refresh
By June 2021, Facebook decided to give the Quest 2 lineup a much-needed improvement to the storage by replacing the 64GB model with a 128GB model. They also lowered the price of the 256GB model by $100.
Meta Quest 2
In November 2021, Facebook had begun its rebranding into Meta. With this change, the Oculus brand name was retired and replaced with Meta. Quest 2's with the Oculus branding stayed available on shelves well into 2022, but only alongside new products with the Meta logo.
The Public Response
VR has long had a trend of too much hype without delivering grand performance. For this reason, the Quest 2 had a rough start in sales. However, Meta placed a demo in every retail store they could make a deal with. The Oculus Quest 2 sales hinged on user trials. Once a customer played a game on the VR headset, they understood the value of the product. By the end of 2021, the Quest 2 had sold 10 million units worldwide.
Up Next…
Interested in these devices and finding out what sets them apart from the rest or the key differences between some of them? Click on these links to find out more: