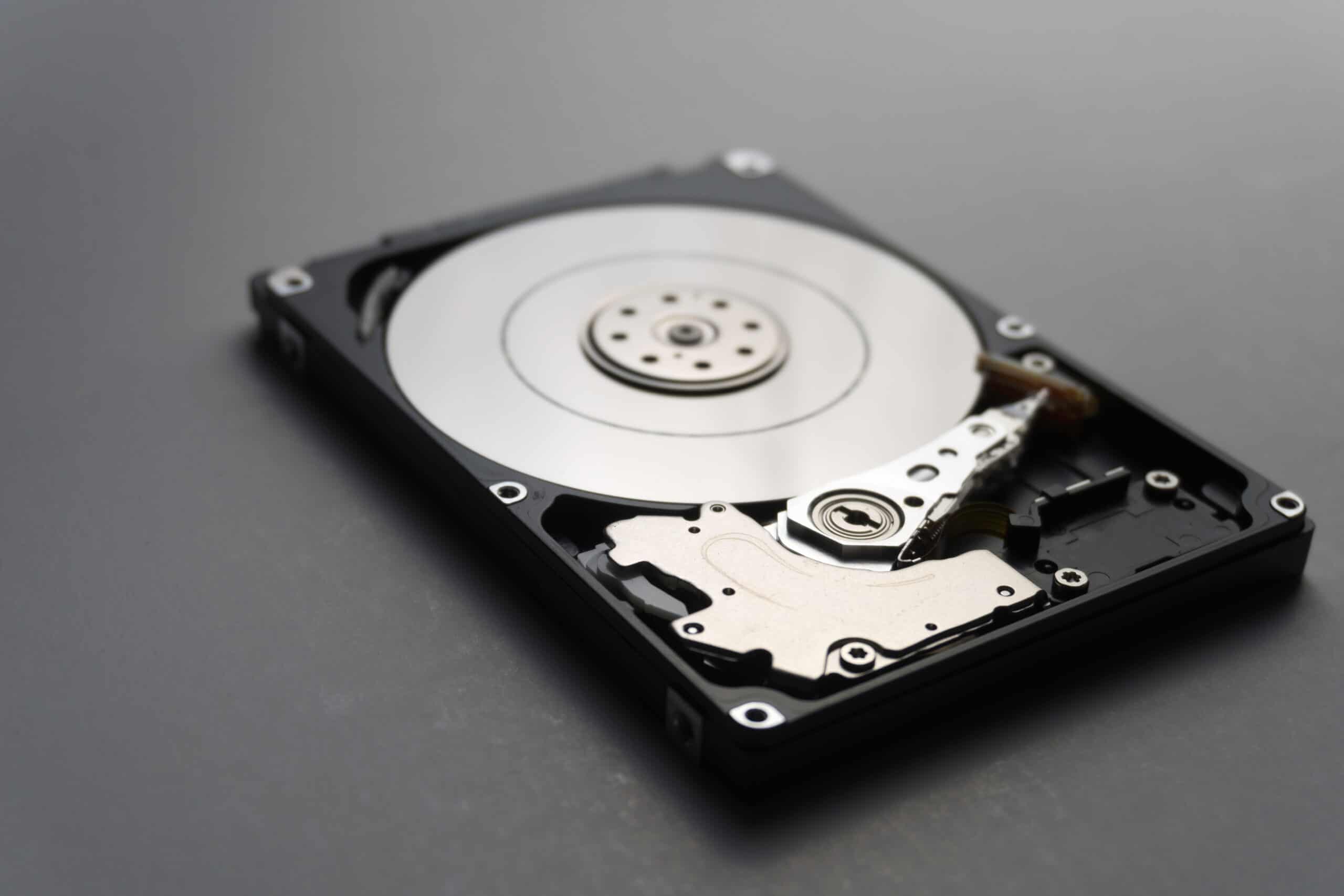 Solid State Drives (SSDs) are the storage center for most modern-day PCs. While it is possible to run a PC with a traditional hard drive, SSDs give you faster read and write times while being incredibly smaller. In this case, size doesn't matter. Whether it is a SATA SSD or an NVMe SSD can have a dramatic effect on your system's performance. Let's put NVMe vs.SSD head-to-head and see which one comes out on top.
NVMe vs. SSD: Side By Side Comparison
| | NVMe | SSD |
| --- | --- | --- |
| Meaning | Non-volatile memory express. | Solid State Drive |
| Typical Max Speed | 2000 MB per second | 600 MB per second. |
| Power Efficiency | NVMe consumes a lot of power while working as well as in standby mode. | SSD requires less power. |
| Compatibility | NVMe needs an M.2 slot to function. | SSD devices are compatible with almost every device |
NVMe vs. SSD: What's The Difference?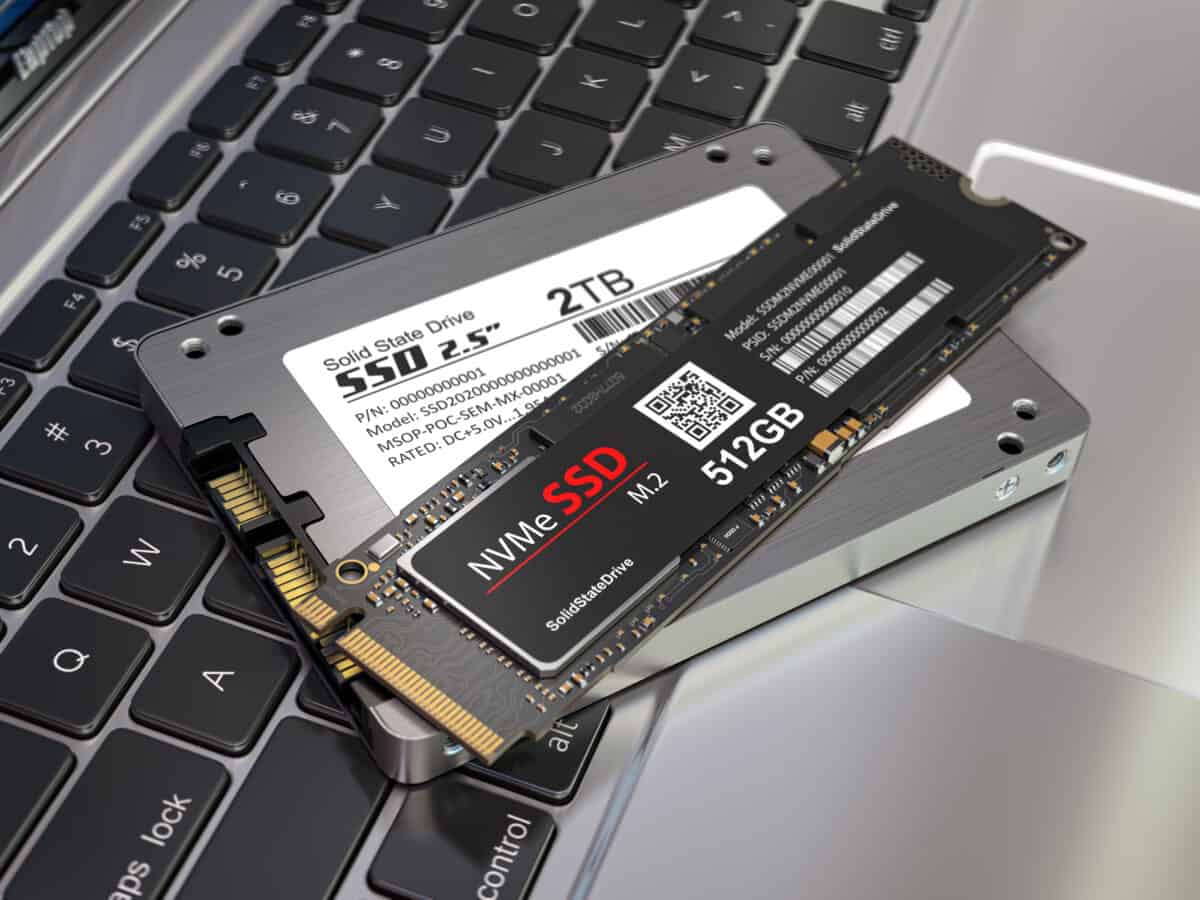 While not all SSDs are NVMe, all NVMes are SSDs. Solid State Drive categorizes a broad spectrum of data storage using integrated circuits and flash memory to store data. NVMe, on the other hand, is the interface used to access non-volatile storage at high speeds.
So you may think that's great, but what does it mean for me? Well, there are some reasons you would use an NVMe SSD over a traditional SSD and vice versa.
Interface and Size
SSDs initially launched as an alternative to hard drive storage, which was bulky and unreliable. The first version of SSDs used a SATA interface with two cables, one to deliver information to the computer and one to power the SSD.
Modern Day SSDs mostly use a PCIe interface instead of the two SATA cables. You might recognize PCIe as the slot that your GPU slots into. Well, originally, the first PCIe SSDs were sold as add-on cards that resembled a GPU, just much thinner. While these were not popular at launch, they paved the way for the vastly popular M.2 connection that most people think of when they say NVMe.
M.2 changed the game entirely for storage devices. While traditional SSDs were smaller than their HDD counterparts, M.2 drives are about the size of a stick of gum. This makes M.2 NVMe SSDs the drive of choice for laptops, and small form factor builds.
Performance
When you think of performance and blazing-fast computers, storage might not come to mind for the leading player. Your drive's read-write speed can affect how fast your games load or even download. The read-write speed represents how fast the drive can receive and send data. For instance, if you are downloading a game from Steam, you are writing to the drive, and when you launch that game, the drive reads it.
SATA SSDs are typically capped at 600 MB per second, but few drives can actually run that fast. For example, the Samsung 860 EVO 2.5 SATA drive is rated at 550 MB per second and is near the top-of-the-line for SATA SSDs. However, under real-world benchmarks, the drive writes at 505MBps and reads at 537 MBps.
NVMe SSDs, on the other hand, can go much faster. For example, the latest generation of NVMe drives can reach speeds of 7,300MBps for reading and 5,200MBps for writing. Unfortunately, you will not get these speeds in most real-world scenarios. Why? A lot of computer software is not at the point where it can run that fast.
With that much speed, there must be some drawbacks. NVME SSDs tend to draw much more power and hit higher temperatures than SATA SSDs. Higher-end NVME SSDs like the Sabrent Rocket 4 include heatsinks thicker than the drive to compete.
Price
NVMe drives are smaller and faster than any SATA SSDs, so they tend to be more expensive. However, NVMe drives have become almost essential to anyone's build, so the price has become much more competitive. For example, if you look at Samsung's Evo lineup for both M.2 and SATA, the M.2 version is slightly cheaper. Samsung's 980 M.2 NVMe SSD starts at $50 for 250GB, and the 870 EVO 2.5-inch SATA SSD and even the 860 EVO M.2 SATA SSD are selling for about $60. Even with the higher storage capacities, the prices are still competitive. We found more high performance and storage capacities, some topping at 2 TBs, for NVMe drives than SATA SSDs.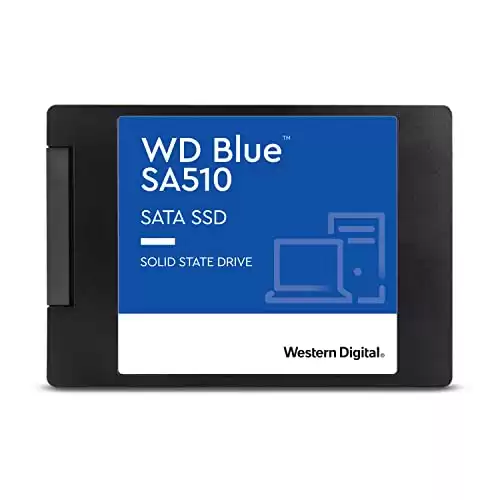 We earn a commission if you make a purchase, at no additional cost to you.
Reliable Choice
SAMSUNG 980 SSD
Ideal for heavy graphics
Sequential writes up to 3,000 MB/s
Sequential reads up to 3,500 MB/s
Up to 600 TBW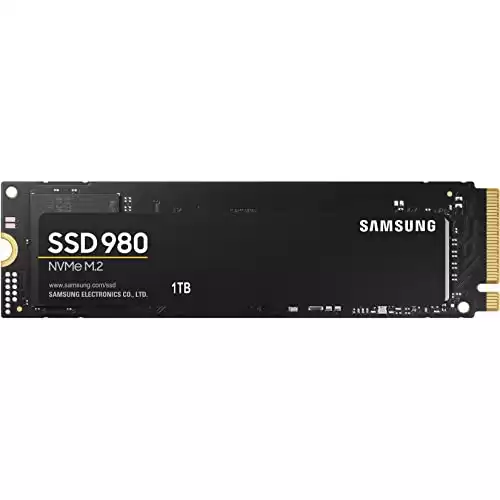 We earn a commission if you make a purchase, at no additional cost to you.
NVMe vs. SSD: 4 Must-Know Facts
SATA SSDs take less power to run than NVMe SSDs
NVMe SSDs are smaller and typically can run faster than SATA SSDs.
NVMe SSDs are the go-to for small form factor or laptop storage.
Not all SSDs are NVME, but every NVMe is an SSD.
NVMe vs. SSD: Which is Better?
At the end of the day, SATA SSDs should still hold a special place in all PC builders' hearts, but NVMe SSDs are hard to deny at this point. If you are planning on upgrading your storage, whether you are coming from HDDs or SATA SSDs, NVMe storage will be a whole new experience. And in our opinion, the way to go.
Check out the SAMSUNG 980 SSD 1TB PCle on Amazon.
Up Next…
Interested in more comparisons? Click the links below:
RAM vs. Cache: What's the Difference?  They are both forms of volatile memory used to speed up a CPU's performance. Yet one is measured in gigabytes and the other in bytes. Find out which is which and other key differences between them both.
Unified Memory vs. RAM: How Do They Compare? One is a volatile form of memory, the other is non-volatile. Discover other features they possess which set them apart and which is the more efficient of the two.
SDRAM vs. RAM: What's the Difference? One is synchronous, and the other, is asynchronous. What other key differences exist between them? Find out here.