Key Points
NVIDIA reported first quarter revenue of $7.19 billion, increasing 19% from the prior quarter, pushing shares up over 25% after hours.
A stock split is when a company increases the shares in circulation proportionally for the existing owner, adjusting the share price lower in the process, and keeping the size of the company the same.
NVIDIA decided to split its shares in an apparent attempt to revive investor interest.
After the surge in shares on May 24th, 2023, shares have exceeded their all-time-high and may have to split again.
The share price of technology giant NVIDIA (NVDA) has been through the wringer since the company split its stock on July 20, 2021. After an initial surge in response to news of NVIDIA's stock split, the stock continued to rise on solid sentiment till a bear market devastated it in 2022. But since then, it has rebounded in favor with investors and nearly surpassed their all time high in late May, 2023 on an impressive earnings report. Investors are very optimistic about the company's data center performance, which posted a record revenue of $4.3 billion, and forecasted strong growth on optimism from artificial intelligence, sparked by OpenAI's GPT releases. Let's dig further into the when and why of the NVIDIA stock split. But, before that, let's learn more about NVIDIA, the company.
Coverage of NVIDIA for Investors
NVIDIA is an American multinational firm that makes GPUs for video games, cryptocurrency mining, software applications, and robotic, automotive, and industrial chip systems. The company was founded in 1993 in Delaware and is headquartered in Santa Clara, California.
Quick Facts
Year Founded

1993

Founders

Jensen Huang, Chris Malachowsky, Curtis Priem

Industry

Technology

Headquarter

Santa Clara, California, United States

Key People

Jensen Huang

Notable Products

graphics processing units (GPUs)

Website

https://www.nvidia.com/en-us/
The current NVDA stock price is $164.50 +$5.77 (+3.66%) on Nov. 14, 2022. In the 2022 fiscal year, NVIDIA reported $21.96 billion, a record high and a 61% increase from last year.
GAAP earnings were $0.26 per diluted share, which was down 72% from 2021 and down 59% from the prior quarter. On Sep. 29, 2022, all shareholders of record received NVIDIA's quarterly cash dividend of $0.04 per share.
NVIDIAs Financial Outlook for 2023
Here's NVIDIA's forecast for the fiscal third quarter of 2023:
The projected range for revenue is $5.90 billion, plus or minus 2%.
The company predicts that the sequential gain in Data Center and Automotive will mitigate some of the declines.
A gross margin of 62.4% (GAAP measures) and 65.0% (non-GAAP measures) with a margin of error of 50 basis points is projected.
Operating costs are estimated to be $2.59 billion (GAAP) and $1.82 billion (non-GAAP).
NVIDIA anticipates a sequential reduction in Gaming and Professional Visualization revenue. That's because original equipment manufacturers and channel partners reduce inventory to meet current demand and prepare for NVIDIA's next generation of products.
Now that you're familiar with NVIDIA's financials, it's time to look at the company's stock splits. Stock splits are common, but the average investor may need to become better acquainted with the phrase. For this reason, it's crucial to have a firm grasp of the concept of a stock split by first defining it.
What is a Stock Split?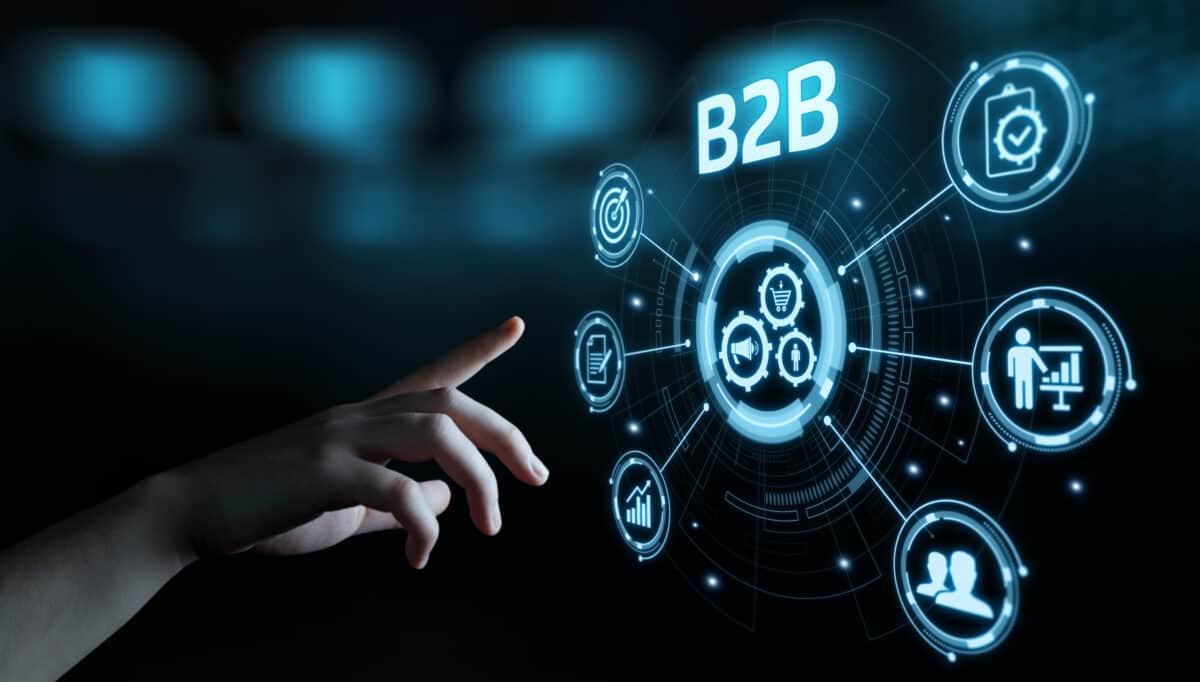 A stock split is when a company increases the shares in circulation proportionally for the existing owner, adjusting the share price lower in the process, and keeping the size of the company the same.
Each outstanding stock in a corporation is divided into a predetermined number of new shares whenever a stock split occurs. The stock split will result in each investor receiving a proportionately more significant number of shares than their previous investment. There is no change in economic value.
For example, if an owner previously had a single share of stock valued at $100, the company may split and now give them 10 shares at $10 instead. This lowers the cost of starting for many investors, as some shares can reach well over $1,000 if they aren't split as they grow.
Example of Stock Split
A stock split can be good news for people who already own shares and want to buy shares. Here's a perfect example of a stock split:
Assuming a stock price of $20 per share, a 2-1 split would result in three shares, each worth $10. In addition, if you owned 0.05% of the firm before the split, you'll continue to own the same percentage of the company following the split.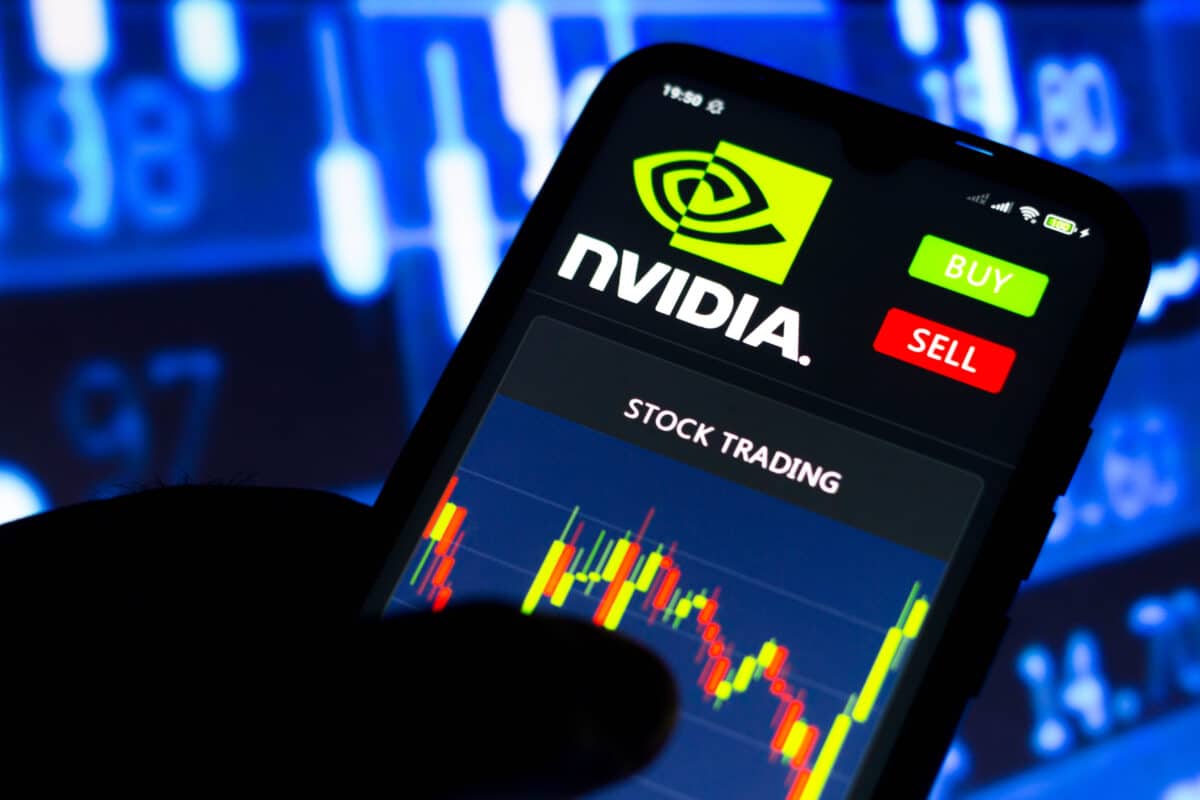 NVIDIA Stock Split: When Did It Happen?
On May 21, 2021, NVIDIA announced a stock dividend in the form of a four-for-one stock split to make ownership of NVDA shares more accessible. Ultimately, stockholders voted to raise the number of shares issued at the company's annual meeting on June 3, 2021.
NVIDIA stockholders received a dividend of three common shares per share held on the record date (June 21, 2021) following the close of trade on July 19, 2021. On July 20, the shares started trading after the split adjustment.
Splitting shares of stock typically takes the form of a stock dividend. On the distribution day, shareholders who owned common stock on the record date received three more shares for each share they owned on that date. That led to the NVIDIA stock split, where each original share was divided into four, and the trading price was divided by four.
Ultimately, this made it more feasible for the company's investors and employees to buy and hold its common stock by reducing the trading price per share by a factor of four.
What Factors Did NVIDIA Consider to Settle on a Ratio of Four to One?
NVIDIA believed that the four-for-one split ratio resulted in a more reasonable trading price for the stock. The company did this while maintaining the same number of shares authorized for issuance by the company's articles of organization.
Why Did NVIDIA Split Its Stocks?
The question of why NVIDIA split its stock has been debated for some time. With the NVIDIA stock price flat since October 2020, the company decided to split its shares in an apparent attempt to revive investor interest. According to NVIDIA's official statement, the split aimed to boost stock liquidity by making it easier for investors and employees to buy shares.
Throughout the past few years, the market value of the company's common stock has risen dramatically. The American semiconductor giant further explained that, like Tesla, it hoped the change would give workers more control over their equity. NVIDIA said that the rising value of the company's stock had decreased the number of shares available in equity grants.
Furthermore, the management team considered this diminished the awards' appeal to potential candidates and current workers. It also capped an employee's after-tax equity holdings and retention.
The Effect of the NVIDIA Stock Split
So far, NVIDIA has been successful in implementing its stock split. NVIDIA's stock price experienced a temporary uptick after the split. NVIDIA's valuation increased by more than 28% from when the stock split was announced on May 21, and trading began at the new price on July 20.
A post-split retail investor rise was expected, so investors rushed in. On July 20th, 2021, the split-adjusted opening price for NVIDIA stock was $169.47, and the closing price was $178.07.
NVIDIA's valuation increased by 4.29% the day following the stock split date and by 6.55% by Aug. 5, 2021. The announcement to raise spending aided NVIDIA's GPU sales. However, the broader tech bullishness in October and November of 2021 was the key motivator.
Benefits from the stock split have probably stopped accruing by now. But, was that the first time NVIDIA split its stocks?
NVDA Stock Split History
As for stock splits, NVIDIA is no stranger. There have been five splits in the history of NVDA stock, four of which occurred between 2000 and 2008.
On June 27, 2000, and Sep. 17, 2001, the corporation conducted stock splits in a 2:1 ratio. Before becoming bullish with a 4-1 stock split in 2021, the organization split its equities on July 4, 2006 (2:1 split ratio), and again on Nov. 9, 2007 (3:2 split ratio with a multiple of 1.5x).
Continued Trade War and Economic Downturn Hurt NVIDIA's Stock in 2022
After Covid-19 lockdowns around the world increased demand for computer and entertainment devices, NVDA stock reached an all-time intraday high of $334.12 on Nov. 29, 2021. In March 2020, when the government first implemented pandemic-related restrictions, the stock was trading at roughly $51.
The stock price started falling when technology stocks sold off at the end of 2021 and the beginning of 2022. As of Jan. 27, 2022, NVDA shares were trading at $219.44, down from $301.21 at the beginning of the year. The price increased to $286.56 on March 29 after a dip to $267.05 on February 9.
In April 2022, however, it began a steep decline as analysts downgraded the stock over concerns of high inflation and evidence of weakening consumer demand for GPUs. Technology companies took a significant hit as central banks rapidly raised interest rates. Additionally, some investors transferred their money from equities to fixed-income assets.
Despite a slight increase to $195.92 in June, the price of NVDA shares continued to fall, bottoming out at $145.23 on July 1, 2022. This followed a drop to the $161 level in May. As of August 4, the share price had risen to $192.15, but it has since fallen again.
On August 24, 2022, NVIDIA said that its revenue for the second quarter of its fiscal year, which ended on July 31, was $6.7 billion. That was an increase of 3% over the same period in 2021 but a decrease of 19% from the previous quarter. With a 72% decline from the prior year and a 59% decline from the prior quarter, earnings per share dropped to $0.26.
How High Can NVIDIA's Stock Go?
New trade restrictions will cause additional investor anxiety about the demand for and future growth of semiconductors. Already, these concerns are rising across the semiconductor industry and fast moving from consumer markets to data centers.
Given NVDA's market dominance in HPC/AI, the company stands to be affected more than any other U.S. processor manufacturer. In the coming years, many things could affect the share price of NVIDIA. These include the company's plan for dealing with a predicted slowdown in the global economy and any restrictions that could hurt sales.
If you want to have an educated opinion about where the stock could trade in the future, you need to undertake your study. Researching the market to grasp the latest trends, news, and analysis will help you decide if NVDA is a viable investment.
But ultimately, you should decide based on your risk tolerance, investing strategy, and portfolio composition. Analysts and algorithm-based forecasts can and do make mistakes; you should be aware of this. Do your homework before buying, holding, and selling NVDA shares and other companies' stocks.
The Bottom Line
The market capitalization of a firm like NVIDIA is the same before and after a stock split, so the shareholder ends up with the same number of shares but a reduced price per share. However, a stock with a lower per-share price tends to be more appealing to investors. The post-split market cap will increase if the greater demand leads to a higher share price.
Nonetheless, this isn't always the case and instead depends on the company's foundational elements. Ensure you conduct the necessary calculations and apply your investment expertise to profit from upcoming NVDA stock splits.
NVIDIA in the News
On June 28, 2023 NVIDIA's stock was reported to be dropping in premarket action amid reports that the US government is considering restricting the sale of artificial intelligence chips to China. Reports suggest that the stock is down by 3.5%. However, it is not expected to be a major concern for NVIDIA as sales from outside of China are expected to absorb any loss caused by a reduction of sales to China.
NEXT UP…
The image featured at the top of this post is ©Sundry Photography/Shutterstock.com.