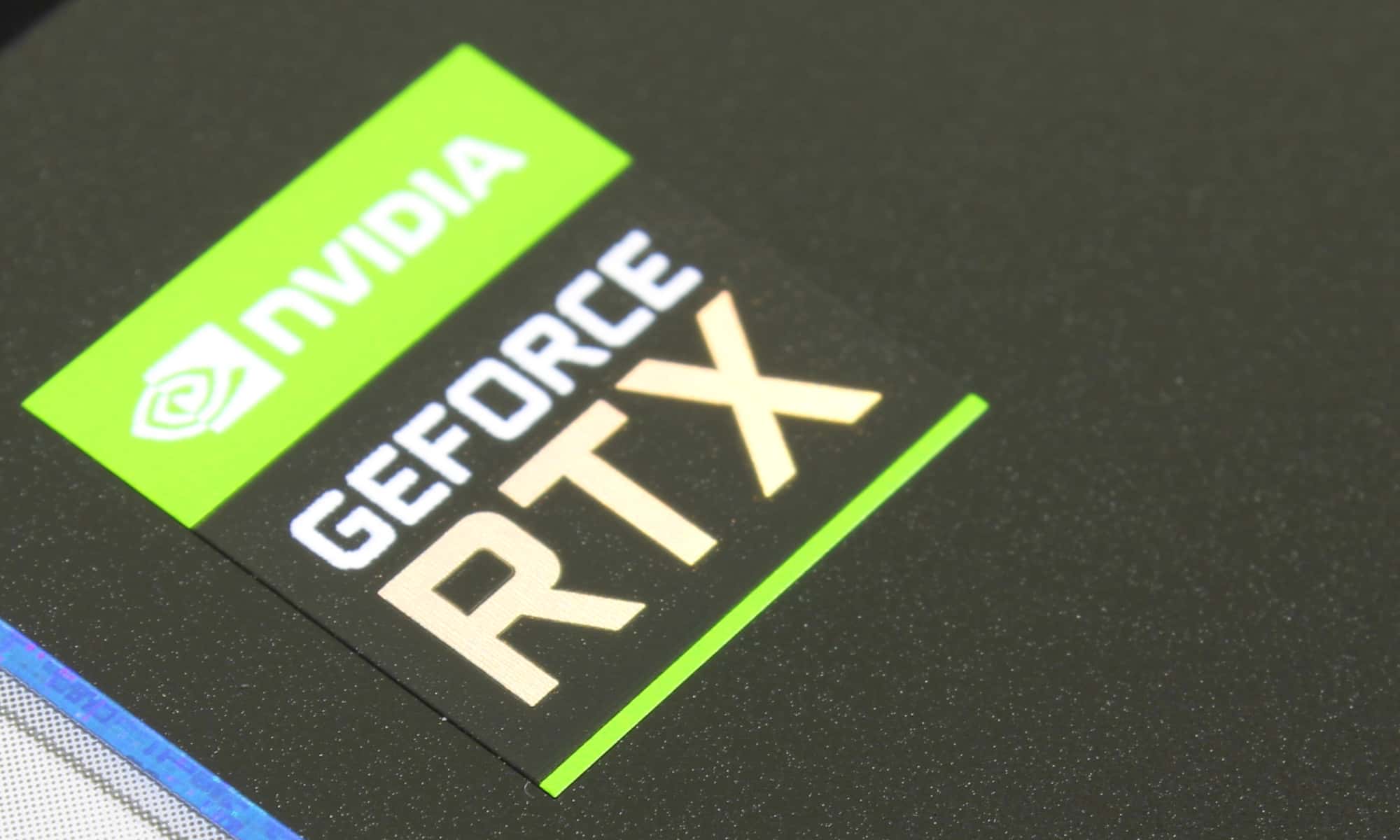 Key Points:
Prices and scarcity for graphics cards have come back down to earth (somewhat).
Having a RTX 3080-Ti, it's probably is not worth upgrading to the 3090 because the improvement in performance may not be worth the price.
Having the correct power requirements for these pieces of hardware are important, so make sure you check to see what your machine is capable of before purchasing.
With the past two years showing us just how expensive graphics cards can get, we are quite relieved to see prices on the decline. The cryptocurrency craze and chip shortages caused massive price gouging in the GPU market, but the good news is that high-end graphics cards are becoming affordable yet again.
We thought there would be no better time to talk about two GPU behemoths: the Nvidia RTX 3080-Ti vs 3090. Having been out of reach of most gamers since their original release, recent price drops point to now being the best time to buy. If you have been considering an upgrade, you may be wondering which GPU is better: the RTX 3080-Ti or 3090?
This is exactly the question we are going to address in today's article, with full side-by-side comparisons, must-know facts, and head-to-head gaming benchmarks. We're going to talk about all of the pros and cons and decide once and for all which is really the better graphics card: RTX 3080-Ti vs 3090.
How do two massively powerful graphics cards compare when it comes to raw specs? Let's have a look at a side-by-side comparison to figure it out.
| Specs | RTX 3080-Ti | RTX 3090 |
| --- | --- | --- |
| Graphics Processor: | GA102 | GA102 |
| Shader Cores: | 10240 | 10496 |
| TMUs: | 320 | 328 |
| ROPs: | 112 | 112 |
| Tensor Cores: | 320 | 328 |
| Ray Tracing Cores: | 80 | 82 |
| VRAM Type: | GDDR6X | GDDR6X |
| VRAM Capacity: | 12 GB | 24GB |
| Bus Width: | 384 bit | 384 bit |
| GPU Clock: | 1360 MHz | 1395 MHz |
| Boost Clock: | 1665 MHz | 1695 MHz |
| Memory Clock: | 1188 MHz | 1219 MHz |
| Texture Fill Rate: | 532.8 GTexel/s | 556.0 GTexels |
| Pixel Rate: | 186.5 GPixel/s | 189.8 GPixels |
| Double Floating-point Performance: | 532.8 GFLOPS | 556.0 GFLOPS |
As you can see from the table above, the RTX 3080-Ti and 3090 are neck and neck when it comes to hardware, but the RTX 3090 brings additional power in the form of more VRAM, higher graphics clock speeds, boost speeds, and higher theoretical performance. But is it worth springing for the upgrade, or is the 3080-Ti all you need?
RTX 3080-Ti vs 3090: What's the Difference?
When Nvidia first launched the RTX 3090 on September 1st, 2020, it was second to none. The RTX 3090 dominated the GPU market and its only real competitor from rival chipmaker AMD, was the much less powerful Radeon 6900 XT. Nvidia outdid themselves when it came to the RTX 3090; there had never been anything like it quite as powerful. Even now, almost two years later, no other graphics card has managed to defeat the RTX 3090.
One thing that kept most casual gamers away from the RTX 3090 was the price tag. Coming in at an MSRP of $1,500, it was already an expensive graphics card. With the perfect storm of events in 2020 causing this price to skyrocket even higher, the RTX 3090 has been out of reach for most gamers until recently. 
Nvidia realized a problem at this point and created a scaled-down version of the RTX 3090: the RTX 3080-Ti. Released in May of 2021, the RTX 3080-Ti brought almost all of the capabilities of the RTX 3090, at a lower price point. If you were priced out of the RTX 3090, the RTX 3080-Ti would be your next best bet. Designed as a direct replacement to the legendary RTX 2080-Ti, another powerful GPU, the RTX 3080-Ti was a notable improvement over the previous generation.
RTX 3080-Ti Vs 3090: Five Must-Know Facts
Both the RTX 3080-Ti and RTX 3090 are compatible with PCI-E 4.0.
Both cards support DirectX-12 Ultimate for maximum gaming compatibility.
The RTX 3080-Ti and RTX 3090 both use the latest GDDR6X graphics memory.
Both GPUs give you full support for Ray Tracing and Nvidia DLSS.
The RTX 3080-Ti and RTX 3090 both run on the GA102 graphics processor.
RTX 3080-Ti vs 3090: Power, Size, and Ports
When choosing a graphics card, it is important to know the power requirements so you can make sure it will work with your computer. That all goes out the window with the RTX 3080-Ti vs 3090, as they both have the same massive power requirements. There are no energy savings to consider with either of these GPUs; they are extremely power-hungry.
Both the RTX 3080-Ti and 3090 use the same power configuration, being fed through two 6-pin PCI-e connectors, and using up to 350 watts. You'll want to make sure you have at least a 750-watt power supply if you are thinking of running either one.
Size is no different when it comes to GPUs such as these. Both graphics cards are downright enormous, which is to be expected when you're talking about the best of the best. The RTX 3080-Ti measures just over 11 inches. This is nothing compared to the standard configuration RTX 3090, which measures a whopping 13 inches in length. You will need a very spacious case to house these GPUs.
Both the RTX 3080-Ti and 3090 offer you the same connectivity options. With one HDMI 2.1 port and three Display-Port 1.4a ports, you'll be able to connect a wide array of monitors. Whether you are using 4K monitors, OLED monitors, or even curved gaming monitors, they will work fine on these graphics cards.
Which One is Better for Gaming?
Both the RTX 3080-Ti and 3090 exceed the recommended requirements for every game under the sun, so it is fair to assume they are excellent at gaming. In fact, for most games out there, either one of the GPUs would be considered overkill.
We're here to see which one of these massively powerful graphics cards is the winner when it comes to playing the most demanding games. If you want to play on the highest settings, in Ultra HD 4K resolution, then you should be considering either the RTX 3080-Ti or 3090. But which one is better? Have a look at the benchmarks below to find out.
| Game | RTX 3080-TI | RTX 3090 |
| --- | --- | --- |
| Apex Legends | 176+ FPS | 186+ FPS |
| Far Cry New Dawn | 166+ FPS | 175+ FPS |
| Metro Exodus | 95+ FPS | 101+ FPS |
| Gears of War 5 | 128+ FPS | 136+ FPS |
| Red Dead Redemption 2 | 86+ FPS | 91+ FPS |
| Battlefield V | 175+ FPS | 185+ FPS |
| Assassin's Creed Origins | 134+ FPS | 143+ FPS |
| Overwatch | 231+ FPS | 245+ FPS |
| GTA V | 143+ FPS | 152+ FPS |
The benchmarks don't lie. Even on the highest settings, at 4K resolution, the RTX 3080-Ti and 3090 perform spectacularly. As expected, the RTX 3090 takes the lead by a small margin, but frame rates are great across both GPUs. Unless you are measuring the FPS while playing, it will be nearly impossible to tell the difference. Only the hardcore gaming enthusiast could spot any difference in performance between the RTX 3080-Ti and 3090.
Which One Should You Choose?
While your average gamer might not even consider one of these graphics cards due to several factors, the true gaming enthusiast may be tempted by either the RTX 3080-Ti or 3090. With a high price tag, high power consumption, and sheer gigantic size, they definitely have their drawbacks. However, if you want the best of the best when it comes to gaming performance, then these are small sacrifices to make.
If you are stuck trying to decide between the RTX 3080-Ti vs 3090, it comes down to a few key decisions. If you already have an RTX 3080-Ti, then it probably is not worth upgrading to the RTX 3090 at this point. Why not? Mainly because there is only a minor difference in performance, and it may not be worth the price.
On the other hand, if you currently have an older model, such as the RTX 2080 or 2080-Ti, then it is definitely worth considering upgrading to either the RTX 3080-Ti or 3090. The question then becomes, how much do you want to spend? If you want the best bang for your buck and want to save a little money, then the RTX 3080-Ti is a solid choice. You get almost everything that you get with the RTX 3090 but at a lower price point.
If you want to push the limits of what is possible to achieve with a graphics card, then consider the RTX 3090. There is simply no better GPU on the market right now for gaming in 4K, and the benchmarks show you that the RTX 3090 delivers some incredible performance. If you want the best and are willing to pay for it, then the RTX 3090 is the right GPU for you.
Up Next…
Plenty more to read up on graphics cards for you!
Last update on 2022-12-03 / Affiliate links / Images from Amazon Product Advertising API