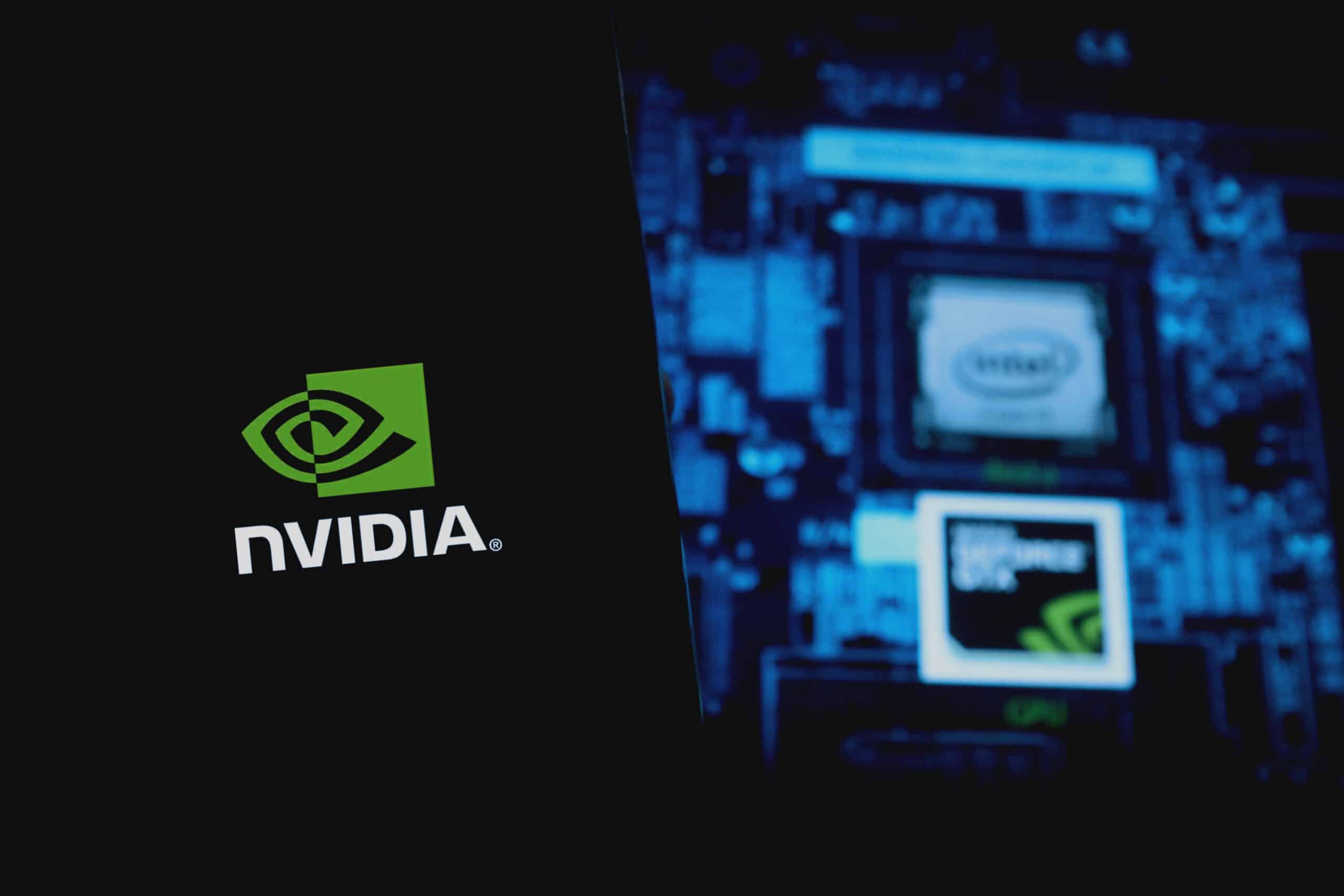 A peak-performance GPU is a must-have if you're a committed gamer. Your gaming rig is only going to be as good as your graphics card, and with the release of NVIDIA's new RTX 4000 line, the RTX 3060 Ti vs. GTX 1660S discussion is worth having now more than ever. 
Comparing GPUs of different generations is often helpful to learn how a company has improved its products, as well as what you should expect when buying one today. Both of these GPUs are great examples of mid-range GPUs from their respective generations, and will doubtless serve you well. So, without further ado, let's go!
NVIDIA RTX 3060 Ti vs. NVIDIA GTX 1660S: Side-By-Side Comparison
To get started, here's a quick overview of their specs. This is just a basic summary of their most important characteristics, so don't worry if they look boring. Just glance over them and we'll jump right into a more in-depth comparison.
| | NVIDIA RTX 3060 Ti | NVIDIA GTX 1660S |
| --- | --- | --- |
| GPU Chip | GA – 104 | TU – 116 |
| Architecture | NVIDIA Ampere | NVIDIA Turing |
| Base Clock Speed | 1410MHz | 1530MHz |
| Boost Clock Speed | 1665MHz | 1750MHz |
| Memory Size | 8GB | 6GB  |
| Cuda Cores | 4864 | 1408 |
| TDP | 200W | 125W |
| DLSS Support | Yes | No |
| Price range | $360-$420 | $230-$320 |
Future Proof
We earn a commission if you make a purchase, at no additional cost to you.
NVIDIA RTX 3060TI vs. NVIDIA GTX 1660S: What's the Difference?
NVIDIA is a market leader and needs no introduction. They deliver high-quality and trustworthy products, and more often than not offer the best bang for your buck. RTX and GTX models use different architectures, and there are more differences than you'd think. Let's get into them.
Gaming Performance
We know this is what you came here for, so we won't waste your time. The RTX 3060 Ti crushes its competitor here. This should be obvious seeing that they are two generations apart, but we'll still make a few remarks.
We've tested NVIDIA's RTX 3060 Ti with many AAA games, and the results show a clear superiority against the GTX 1660S. The RTX 3060 Ti performs up to 40% better in most tests, with similar temperature and load levels. The same is true of its FPS output in modern games. 
The biggest difference comes when we compare their performance when gaming in 1440p and 4K. We tested Asssasin's Creed Valhalla, in 4K with Ultra Presets, and the GTX 1660S averaged just 18 FPS. In contrast, the RTX 3060 Ti averaged a very playable 40 FPS. 
Compare this with their performance when playing the same game in 1080p: the GTX 1660S averaged 44 FPS and the RTX over 74! This means that while it obviously depends on what games you'll be playing and how much money you plan on spending, the RTX 3060 Ti is the clear winner for 60+ FPS gaming at any resolution. 
Architecture
In simple words, the architecture of a graphics card refers to how every component is designed and organized to perform heavy processing tasks, such as gaming and video editing. Generally, each generation's architecture is updated and improved. Recently, with AI apps such as machine learning and deep learning becoming more relevant, GPU architectures have begun adapting to meet the horsepower required for more complex data processing. 
The GTX 1660S uses the Turing architecture, released in 2018. It's structured to improve gaming performance using AI-powered tensor core technology, making processing realistic graphics easier.
On the other hand, the RTX 3060 Ti makes use of the newer Ampere architecture. Released in 2020, it's an improved successor of the Turing architecture, with the same AI approach but with better overall performance.
In this line, we should mention that Ampere supports Deep Learning Super Sampling. This is a technology that enhances lower-resolution images frame by frame using the power of AI. DLSS is exclusive to RTX models, so now you see the perks of buying a card with a newer and better architecture!
Clock Speed
Clock speed is a very technical but important factor in the complete scheme of a GPU. This topic deserves a whole article on its own, but for now, you should just know that clock speed determines the velocity of the GPUs data processing. Represented in GHz (gigahertz), GPUs usually have a base clock speed (the default working velocity) and a boost clock speed, which is only active when a high-performance task needs to be done.
The higher this value, the better. Boost speeds in particular are important. Imagine you were buying a racing car: wouldn't you want to buy the one with the highest top speed? In this case, the GTX 1660S has the highest boost clock speed at 1800MHz, making it a little faster in this department. However, we don't think this small victory trumps everything else we've talked about so far. Keep reading to hear our conclusion!
Memory
GPU units need a space to store the things they're processing. When gaming, this could mean calculating the distance of a gunshot in a game or even a high-quality texture. That's when VRAM comes in. The more VRAM, the better the overall performance, particularly when playing in high resolutions. 
Bearing this in mind, you should know that the RTX 3060 Ti and the GTX 1660S don't even use the same type of VRAM. The RTX 3060 Ti uses the newer GDDR6X, and it also has an extra two gigabytes of RAM compared to its competitor. However, not only does it have more and better VRAM, but it also uses it more effectively. 
This is possible thanks to something called memory bandwidth, which basically measures the rate at which data can be stored in the memory. The higher this value, the better the GPU will work at high resolutions and when rendering media. 
The GTX 1660S looks really outdated here, with only 6GB of older GDDR6 VRAM, and a memory bandwidth of 288 GB/s. Compare that to the RTX's 488 GB/s bandwidth and the 4K benchmark results we talked about earlier make much more sense. 
Great Performance for the Price
GeForce GTX 1660 Super
Turing architecture

14 Gbps memory speed

1815 MHz boost clock

192-bit memory interface

6GB GDDR6 video output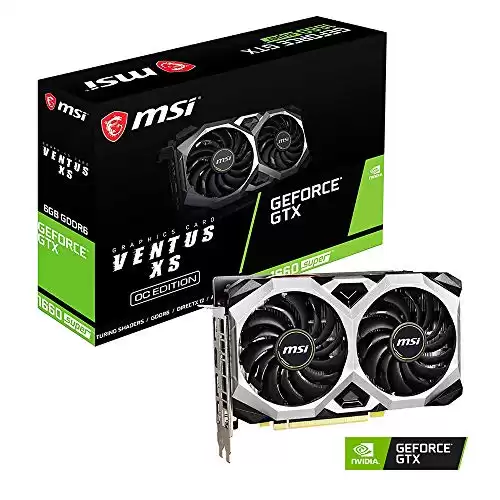 We earn a commission if you make a purchase, at no additional cost to you.
NVIDIA RTX 3060 Ti vs. NVIDIA GTX 1660S: 5 Must-Know Facts
The RTX 3060 Ti performs up to 100% better when gaming at high resolutions, and between 30% and 60% better when gaming in 1080p. 
The RTX 3060 Ti is built using the newer Ampere architecture, an improved version of the GTX 1660 Super's Turing architecture.
The Ampere architecture allows the use of Deep Learning Super Sampling, an AI technology that improves graphics by upscaling frames to higher resolutions.
The RTX 3060 Ti comes with 8GB of newer GDDR6X memory, with better max memory speed and memory bandwidth. The GTX 1660S only includes 6GB of older GDDR6 memory.
The GTX 1660S has a higher base and boost clock speeds than its competitor. 
NVIDIA RTX 3060 Ti vs. NVIDIA GTX 1660S: Which One Is Better?
We've gone over every relevant thing you should know about, so we think you're ready to make your choice! Let's do a quick recap.
The RTX 3060 Ti has been proven superior in FPS performance, memory, and architecture technology. The simple truth is that this card is newer, better, and faster. If you can afford the RTX 3060 Ti, then the decision is clear: go for it. Its newer technology promises more years of 60+ FPS gaming and good performance as new games are released.
While the GTX 1660S is still an option, you should consider that it already doesn't perform too well when gaming in 1080p. How will that look in two or three years? We think this is a case when spending a bit more is clearly justified, and we assure you that you won't be disappointed. 
Ampere architecture
Features 2nd Gen Ray Tracing Cores and 3rd Gen Tensor Cores
1695 MHz boost clock speed
8GB 256-bit GDDR6
White LED logo
8K ready
PCI-Express x16 interface

Buy Now on Amazon

We earn a commission if you make a purchase, at no additional cost to you.

05/04/2023 08:25 am GMT

Turing architecture

14 Gbps memory speed

1815 MHz boost clock

192-bit memory interface

6GB GDDR6 video output

Buy Now on Amazon

We earn a commission if you make a purchase, at no additional cost to you.

04/27/2023 12:34 am GMT