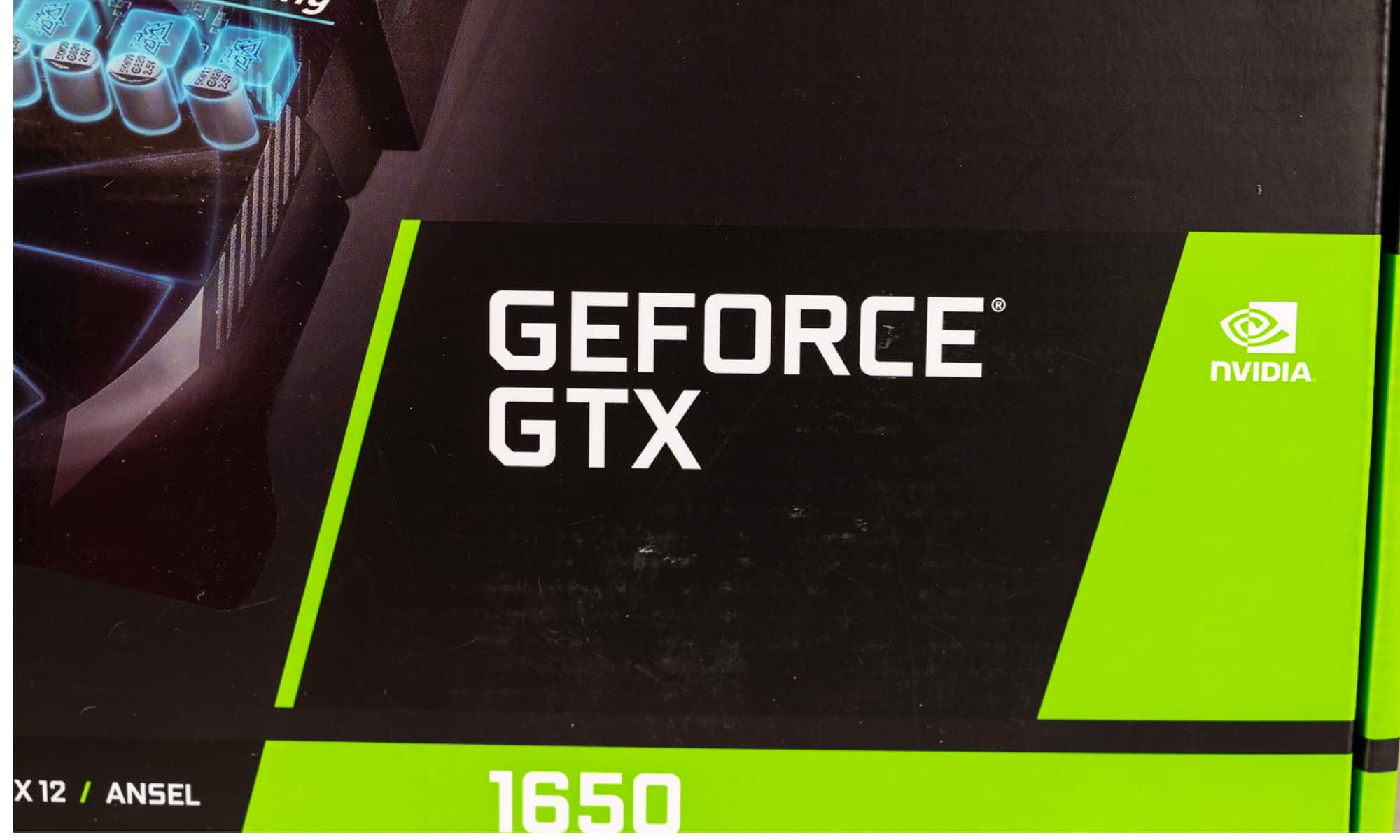 Nvidia GTX 1050-Ti vs 1650: Five Must-Know Facts
Each GPU can support at least three monitors with built-in DVI, HDMI 2.0, and Display-Port.
Both cards support DirectX-12 for compatibility with the latest games.
The GTX 1050-Ti and 1650 use the older DDR5 video memory standard.
Both cards are compatible with PCI-E 3.0 for high bandwidth.
The GTX 1050-Ti and 1650 both make excellent entry-level gaming GPUs.
Today we are doing a very long-awaited comparison: Nvidia GTX 1050-Ti vs 1650. With the graphics card market going through wild swings over the past few years, it is interesting to see older GPUs still commanding high prices. But are these older graphics cards worth the cost for what they can do?
If you have been looking to get into PC gaming or considering purchasing a new gaming laptop, you probably already asked yourself this question before: Are entry-level graphics cards such as the GTX 1050-Ti and 1650 actually competitive when it comes to gaming, and what makes them a better choice than newer GPUs on the market today?
In today's article, we will dive deep into the GTX 1050-Ti and 1650 and see which one is better, and most importantly, If they are still good for gaming. We'll check out side-by-side comparisons to see how these two graphics cards stack up against each other. Next, we'll have a look at some of their best features and see how competitive they are for the price. Finally, we're going to put both GPUs to the ultimate test with advanced gaming benchmarks.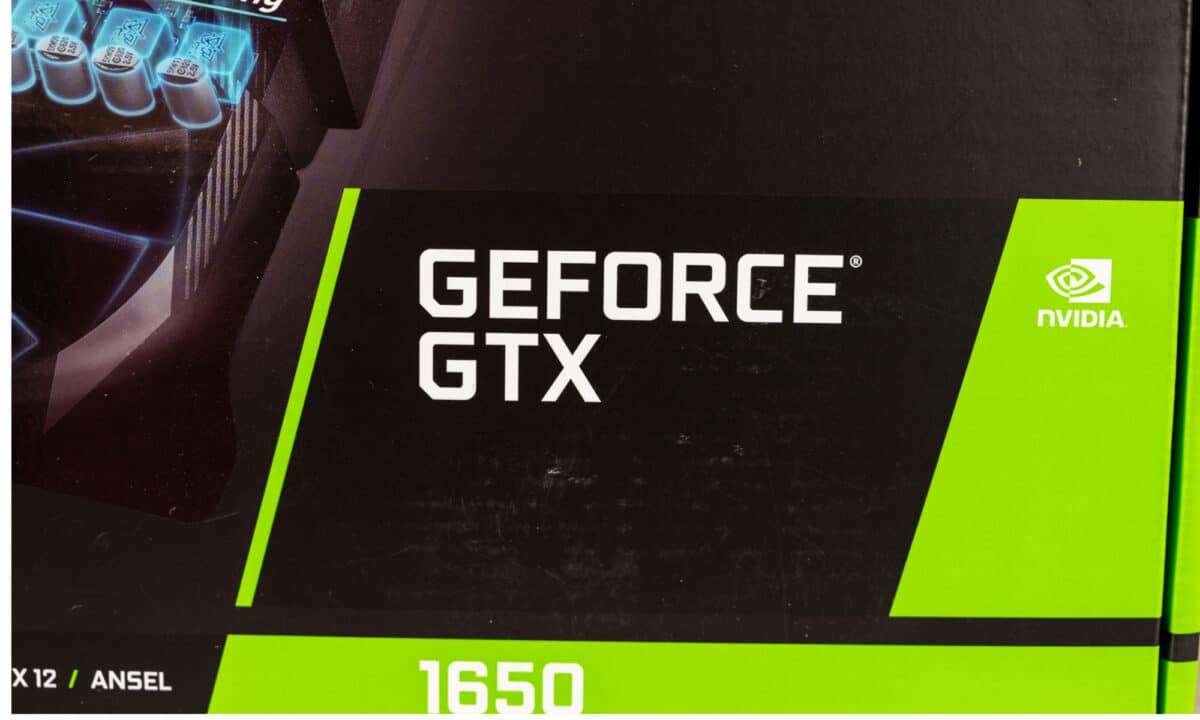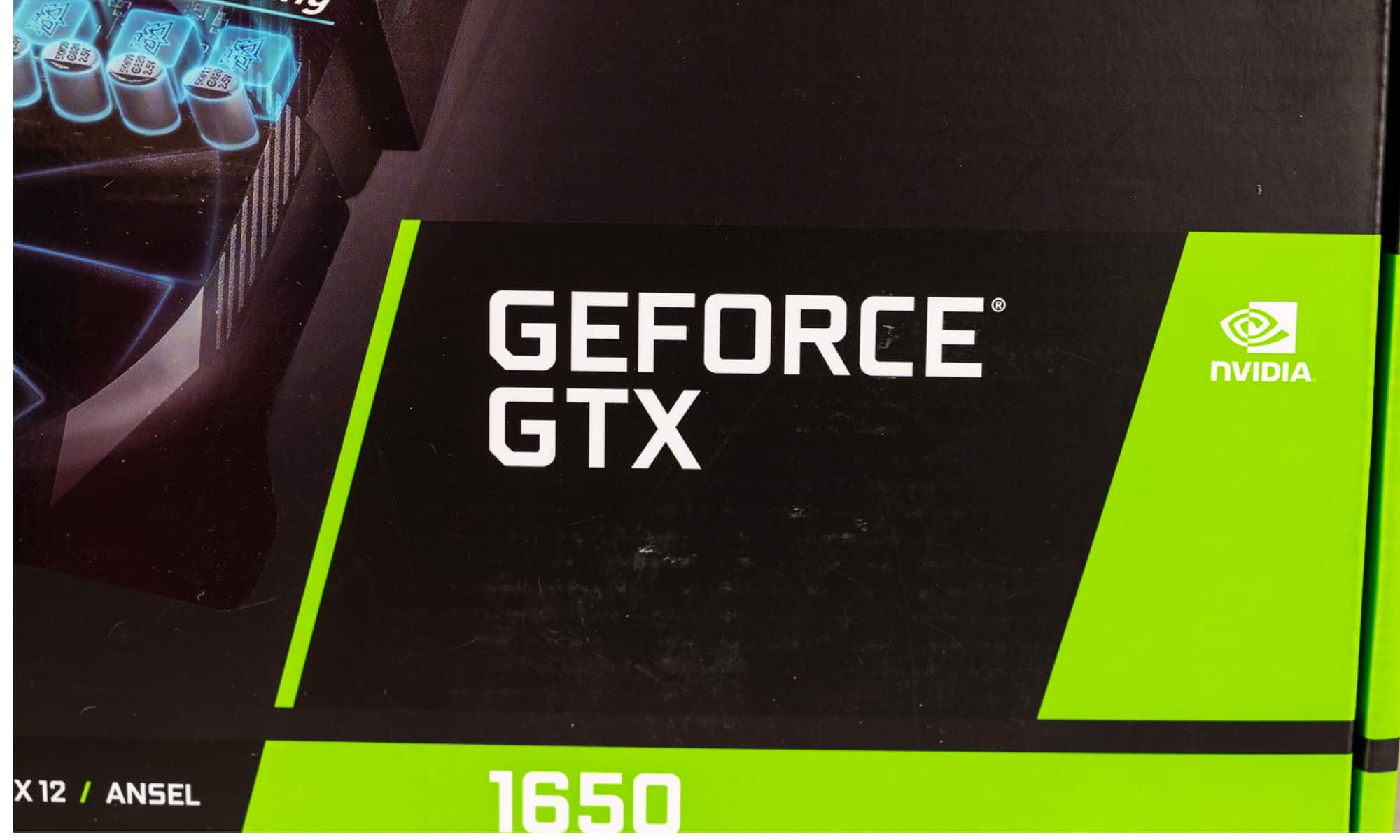 Nvidia GTX 1050-Ti vs 1650: Side-by-Side Comparison
Being similar entry-level graphics cards, the GTX 1050-Ti and 1650 share many of the same properties. Since the GTX 1650 is a newer card, Nvidia has provided some welcome upgrades over the previous generation. Have a look at the table below to get an idea of how the two graphics cards stack up.
| | GTX 1050-Ti | GTX 1650 |
| --- | --- | --- |
| Graphics Processor: | GP107 | TU117 |
| Shader Cores: | 768 | 896 |
| TMUs: | 48 | 56 |
| ROPs: | 32 | 32 |
| VRAM Type: | GDDR5 | GDDR5 |
| VRAM Capacity: | 4 GB | 4 GB |
| Bus Width: | 128 bit | 128 bit |
| GPU Clock: | 1291 MHz | 1485 MHz |
| Boost Clock: | 1392 MHz | 1665 MHz |
| Memory Clock: | 1725 MHz | 2001 MHz |
| Texture Fill Rate: | 66.82 GTexel/s | 93.24 GTexel/s |
| Pixel Rate: | 44.54 GPixel/s | 53.28 GPixel/s |
| Double Floating-point Performance: | 66.82 GFLOPS | 93.24 GFLOPS |
As you can see from the comparison, the GTX 1050-Ti and 1650 are extremely similar. Nvidia provides some upgrades with the GTX 1650, such as additional shader cores and faster clock speeds. These upgrades result in a modest increase in theoretical performance. But the bigger question is whether or not these improvements translate into better real-world performance when gaming, streaming, or doing other graphics-intensive tasks such as editing and rendering.
Nvidia GTX 1050-Ti vs 1650: A Brief History
The GTX 1050-Ti was released by Nvidia on October 25th, 2016 as a replacement for the aging GTX 950 series graphics cards. Overall, the GTX 1050-Ti was an improvement over the previous generation, with benchmark results showing an average 20% increase in performance. 
Nvidia designed the GTX 1050-Ti to compete with the Radeon RX 560 from AMD. As you may have heard, the rivalry between AMD and Nvidia has been going on for some time, but Nvidia often beats AMD in every release. This time was no different, and the GTX 1050-Ti delivers benchmark results almost 40% better than the AMD equivalent.
The GTX 1650 on the other hand, was designed as an upgrade from the GTX 1050-Ti. Released on April 23rd, 2019, over two years after the previous generation, the GTX 1650 brought with it a handful of welcome upgrades. Its direct competitor from AMD was the Radeon RX 570. What shocked the graphics card world was the fact that AMD had the upper hand this time around, with most benchmarks giving the lead to the Radeon RX 570.
As far as price, both the GTX 1050-Ti and 1650 are still very competitive in the entry-level category. You may be disappointed to find out that, despite their age, both GPUs have actually gone up in price relative to their original MSRP. When the GTX 1050-Ti first launched, the price was set to $139. However, you will be lucky to find one for less than $180 these days. The case is the same for the GTX 1650, which launched with an MSRP of $149. The GTX 1650 typically sells for around $200. 
Even with the price increase, you'll be pleased to find that both the GTX 1050-Ti and 1650 are a great value for the level of performance you can get out of them.
Power Consumption, Size, and Connectivity
Knowing the power requirements for each GPU is important when considering an upgrade. You'll want to make sure you have enough power available to support whichever card you select. Luckily, both the GTX 1050-Ti and 1650 have low power requirements. Either card will run fine as long as you have a 250-watt or higher power supply, and neither of them requires an additional power connector.
As far as size is concerned, you'll notice that the GTX 1050-Ti is a bit smaller than the GTX 1650, measuring just under six inches for the standard model. The GTX 1650, in comparison, measures around nine inches. If you have a very small PC case, you may need to go with the GTX 1050-Ti out of necessity. If you have a larger PC case or are willing to upgrade to a bigger one, then the GTX 1650 will fit just fine.
Both graphics cards offer support for a wide range of gaming monitors. You'll find a DVI, HDMI 2.0, and Display-Port connectors present on both the GTX 1050-Ti and 1650, giving you plenty of options for connecting multiple displays.
Which One is Better for Gaming?
The ultimate test for an entry-level graphics card is how well it stands up to the most popular games. You may have to make some sacrifices when it comes to your gameplay, such as playing on lower resolutions or settings or dealing with lower frame rates, but for the price, it is worth it. The big question is this: Which one is superior for gaming?
After reviewing dozens of benchmarks from across the web, we've concluded that neither the GTX 1050-Ti nor the GTX 1650 is sufficient for 4K gaming, or even gaming on ultra settings. But that doesn't mean they can't be used to create an immersive gaming experience. In fact, when tested on high settings at full 1080p resolution, we found the results quite impressive. Have a look at the benchmarks below to get a feel for how they stack up.
| Game | GTX 1050-Ti | GTX 1650 |
| --- | --- | --- |
| League of Legends | 272+ FPS | 368+ FPS |
| Valorant | 117+ FPS | 159+ FPS |
| Rocket League | 221+ FPS | 301+ FPS |
| Overwatch | 89+ FPS | 123+ FPS |
| Shadow of the Tomb Raider | 50+ FPS | 69+ FPS |
| Apex Legends | 59+ FPS | 81+ FPS |
| Metro Exodus | 38+ FPS | 52+ FPS |
| Cyberpunk 2077 | 32+ FPS | 45+ FPS |
| MS Flight Simulator | 22+ FPS | 31+ FPS |
As you might expect, older, less demanding games such as League of Legends and Valorant showed excellent benchmark results. Both the GTX 1050-Ti and 1650 handled them with ease. Newer, more demanding titles such as Cyberpunk 2077 and MS Flight Simulator struggled quite a bit and would be more playable on the lowest settings.
Still, that is a very pleasing performance from graphics cards at this price point. The GTX 1650 is the clear winner, achieving much higher frame rates overall on every game.
Which One Should You Choose?
The benchmarks don't lie; the GTX 1650 is the superior graphics card. Whether you are gaming, streaming, or editing videos, the GTX 1650 will exceed the GTX 1050-Ti in every aspect. Furthermore, with such a similar price tag, the GTX 1650 is an obvious choice if you are considering an upgrade. If you can find a GTX 1050-Ti for significantly less than the GTX 1650, it may be worth it. Ultimately, you get the best bang for your buck out of the GTX 1650.
If you have been hanging onto your old GTX 950 series card and wondering if you should take the plunge with a newer GPU, the GTX 1650 may be just the right choice for you. Although you may not be able to enjoy gaming in Ultra 4K HD, or playing demanding titles on the highest settings, the GTX 1650 still packs a significant punch.
*EVGA is one of Nvidia's top authorized partners, proving high-quality products since 1999. While the specific Nvidia card isn't available on Amazon, EVGA brand is.
EVGA GeForce 04G-P4-6253-KR, GTX 1050 Ti SC GAMING, 4GB GDDR5, DX12 OSD Support (PXOC) Graphics Card
New NVIDIA Pascal architecture delivers improved performance and power efficiency; Dimensions are Height: 4.4 inch and Length: 5.7 inch
Classic and modern games at 1080p @ 60 FPS; Max monitors supported: 3.240 hertz max refresh rate
Interface: PCI E 3.0, DVI D, DisplayPort, HDMI. Fast, smooth, power efficient gaming experiences
Base clock: 1354 MegaHertz / Boost clock: 1468 MegaHertz; Memory detail: 4096MB GDDR5
EVGA GTX 1050 Ti SC Gaming: Compact Size 5.7 inches operating system support: Windows 10 (32/64bit), Windows 8 (32/64bit),Windows 7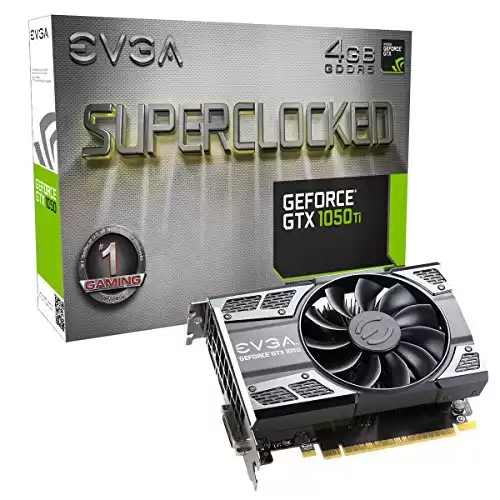 We earn a commission if you make a purchase, at no additional cost to you.
Up Next…