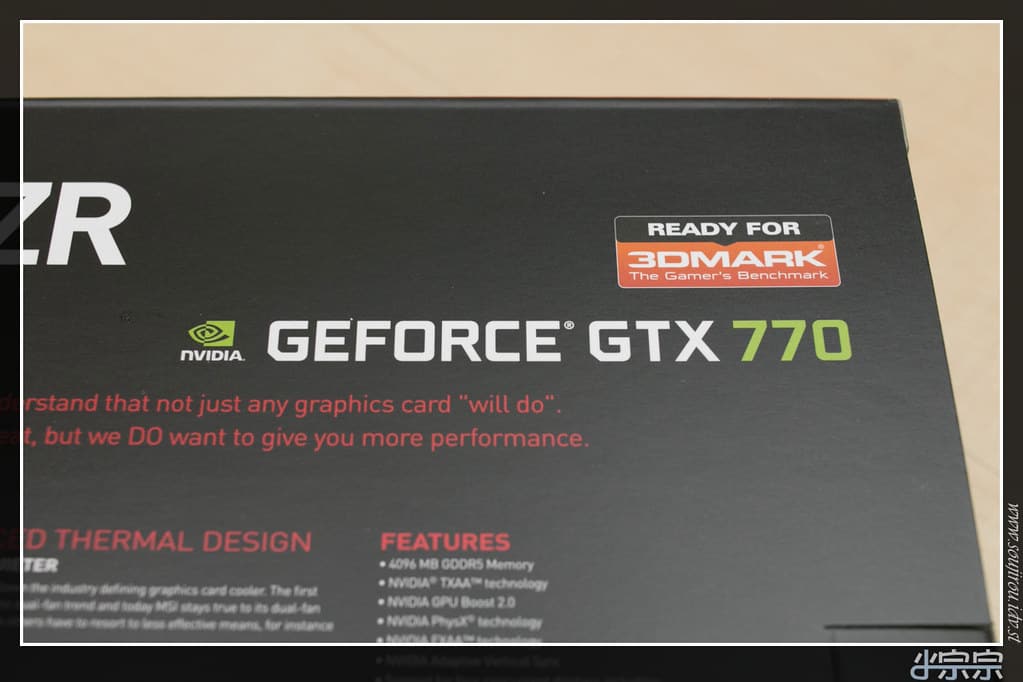 PC gaming is a popular pastime, and the previous generation's games are still fun for many players. If you're playing some of these older games, a brand-new graphics card is complete overkill. That's where the Nvidia Geforce GTX 770 comes in. The 770 is an older card with a perfect mix of performance for last-gen games and just enough power to run newer titles too. Is this graphics card good enough? Or should you opt for something newer. Let's explore Geforce GTX 770, delving into its features, specs, and pricing for answers.
Nvidia Geforce GTX 770: Best Deal Today
Finding the best deal can be challenging with so many different GPUs available. We've taken the guesswork out of finding the best deal on the GTX 770 by compiling the best sources for you here:
Nvidia Geforce GTX 770: Overview
Nvidia has been in the graphics card industry since the 1990s. The company has continued to innovate and improve over the years, and the latest GPUs are marvels of technology. 
Release date and price
When looking at the GTX 770, you must understand that this card is almost ten years old. It was launched on May 30th, 2013. This GPU was impressive in its heyday, second only to the Geforce 780. Additionally, with a launch price of just $399, it was priced very competitively too. Fastforward, and the GTX 770 doesn't match the features and performance of the 3000-series or even the 2000-series GPU. 
Different Models
Nvidia released the GTX 770 as a replacement for the older GTX 670 graphics cards from the previous year. The new card was a massive improvement over the previous generation, with higher clock speeds and faster memory. 
If you want a customized GTX 770, you're in luck because this card was released in several different varieties by Add-in board (AIB) partners like MSI, EVGA, Inno3D, and Gigabyte. Each card variation comes with its own benefits ranging from thermal design to boost clock speed configuration. The most potent AIB cards offer up to 4GB of RAM and boost clock speeds up to 1200MHz.
The earliest version of the GTX 770 is known as the Founder's Edition. It was originally produced and released by Nvidia on the launch date.
Features
The Nvidia Geforce GTX 770 comes with plenty of features to satisfy PC gamers. Most games produced within the past ten years require DirectX 12 to run. Older GPUs with DirectX 10 or 11 are unable to run newer games. Luckily, the GTX 770 comes with full support for DirectX 12.
However, newer DirectX 12 titles may be problematic due to the cards's older firmware. Even so, the GTX 770 is ideal for older games and less demanding titles. Additionally, with support for Open GL 4.6, you'll be able to run the newest 3D programs and graphically demanding applications.
You get plenty of options for connecting gaming monitors and external displays. The GTX 770 comes with industry-standard display connections commonly found in newer graphics cards. Along the back of the card, you'll find two DVI ports, one HDMI 1.4a port, and one DisplayPort 1.2 connector.
Specifications
| | |
| --- | --- |
| Graphics Processor | GK104 |
| Cude Cores | 1536 |
| TMUs | 128 |
| ROPs | 32 |
| Memory | 2GB |
| Memory Type | GDDR5 |
| Bus Width | 256-bit |
| Process Size | 28nm |
| Base Clock | 1046MHz |
| Boost Clock | 1085MHz |
| Memory Clock | 1753Mhz |
Nvidia Geforce GTX 770: Review
The Nvidia Geforce GTX 770 may have been top-of-the-line in its time, but how does it hold up today? With so many newer GPUs on the market, such as the RTX 2000-series and 3000-series cards, this GPU can barely compete. However, the GTX 770 will still meet your simple gaming needs.
The GTX 770 was a top performer and is still great to use as a video-editing card. This card will serve you well if you like to edit videos in 1080p on your favorite video production software. With older hardware, it won't be up to editing 4k or 8k footage, but it will satisfy the beginner video editor.
Additionally, the GTX 770 is an ideal graphics card if you enjoy using multiple monitors. With the ability to connect up to four displays, the card lets you enjoy an immersive graphical experience across multiple monitors seamlessly. 
Gaming Performance
Older games like World of Warcraft, League of Legends, and Minecraft run superbly. Even titles like Counterstrike: Global Offensive and GTA V run well on lower settings. In short, this card is great if you don't ask too much of it.
We compiled benchmarks from some of the most popular games to find out how well the GTX 770 holds up to gaming. Check out the table below for the average frame rates for titles running on medium settings at 1080p resolution.
| Title | Average Frames Per Second |
| --- | --- |
| Counter-Strike: Global Offensive | 140+ FPS |
| Fortnite | 79+ FPS |
| GTA V | 44+ FPS |
| League of Legends | 139+ FPS |
| Overwatch | 78+ FPS |
| Battlefield 1 | 43+ FPS |
| Minecraft | 136+ FPS |
| DOTA 2 | 100+ FPS |
| World of Warcraft | 51+ FPS |
Power Usage and Noise
The GTX 770 is not the most efficient GPU for the money. While newer graphics cards are known for energy-efficient performance, the GTX 770 requires much more power. 
With a TDP of 230 watts, the car requires a minimum of a 550-watt power supply. This allows the rest of your PC to have enough power to perform optimally. If your system contains multiple hard drives or graphics cards, get an even higher-wattage power supply.
Most users complain that the GPU's fans generate a lot of noise. While the cooling system is sufficient to keep the temperature down for critical components, the fans and thermal paste can wear out over time. This might cause the fan to work harder to keep the card running cool. If you buy a used GTX 770, ensure you replace its thermal paste and clean the fans to keep the card running well.
Nvidia Geforce GTX 770: Pros and Cons
Pros:
Affordable
Still enough for older games
Offers good connectivity
Cons:
Low specs
Limited features
Nvidia Geforce GTX 770: Is It a Buy?
The Nvidia Geforce GTX 770 is an affordable graphics card, but it's not for everyone. Make sure you know your gaming needs and demands before buying one.
Buy it if…
You play older games and less demanding titles. 
Since the GTX 770 is almost ten years old, it does not have the best specs. If you want to play the latest games on the highest settings, this is not the card for you. Additionally, if you are hoping to edit 4k videos and are using your PC for VR gaming, you should look for a more powerful graphics card.
If you want to edit light videos and do some basic graphic design.
This graphics card offers enough power for editing videos in 1080p and doing some editing work in Adobe Photoshop. You should get a more powerful GPU if you want to edit higher resolution footage or run more graphically demanding programs.
Don't buy it if…
You play the latest games on ultra-settings.
The GTX 770 will only disappoint you if you're looking for high performance. While it does offer sufficient power for older gaming titles and less demanding games, you won't be able to crank the settings up. If you're hoping to play newer demanding games like Flight Simulator or Red Dead Redemption 2, this GPU will not handle it.
You should look elsewhere if you want to edit videos in 4k or 8k.
The GTX 770 can't handle high-resolution video editing. While you can edit videos in 1080p just fine, you'll run into issues if you try to work on larger files. Unsurprisingly, an older card like this cannot handle the highest resolutions. For more demanding use, you should opt for a card like the RTX 2080 or 3080.
Last update on 2022-11-17 / Affiliate links / Images from Amazon Product Advertising API