Key Points
Nvidia GeForce GTX 560 is a 10 year old graphics card that can be bought for $50.00.
Nvidia GeForce GTX 560 came out in 2011 and was top of the line.
Both the GTX 560 and 560 Ti are fed by two 6-pin power connectors.
With the price of graphics cards today, imagining a GPU under $50 seems impossible. But there are still some older cards out there that can be had for a bargain. The biggest question is: Can they actually play modern games?
Let's talk about a classic from Nvidia – the Geforce GTX 560. I know what you may be thinking – who would care about a ten-year-old graphics card? The facts are that this card is more powerful than you might think. Although you may have forgotten all about it, the 560 is still here.
Today we're going to answer the question: When so many newer options exist, can the lowly old GTX 560 still hold up to modern gaming?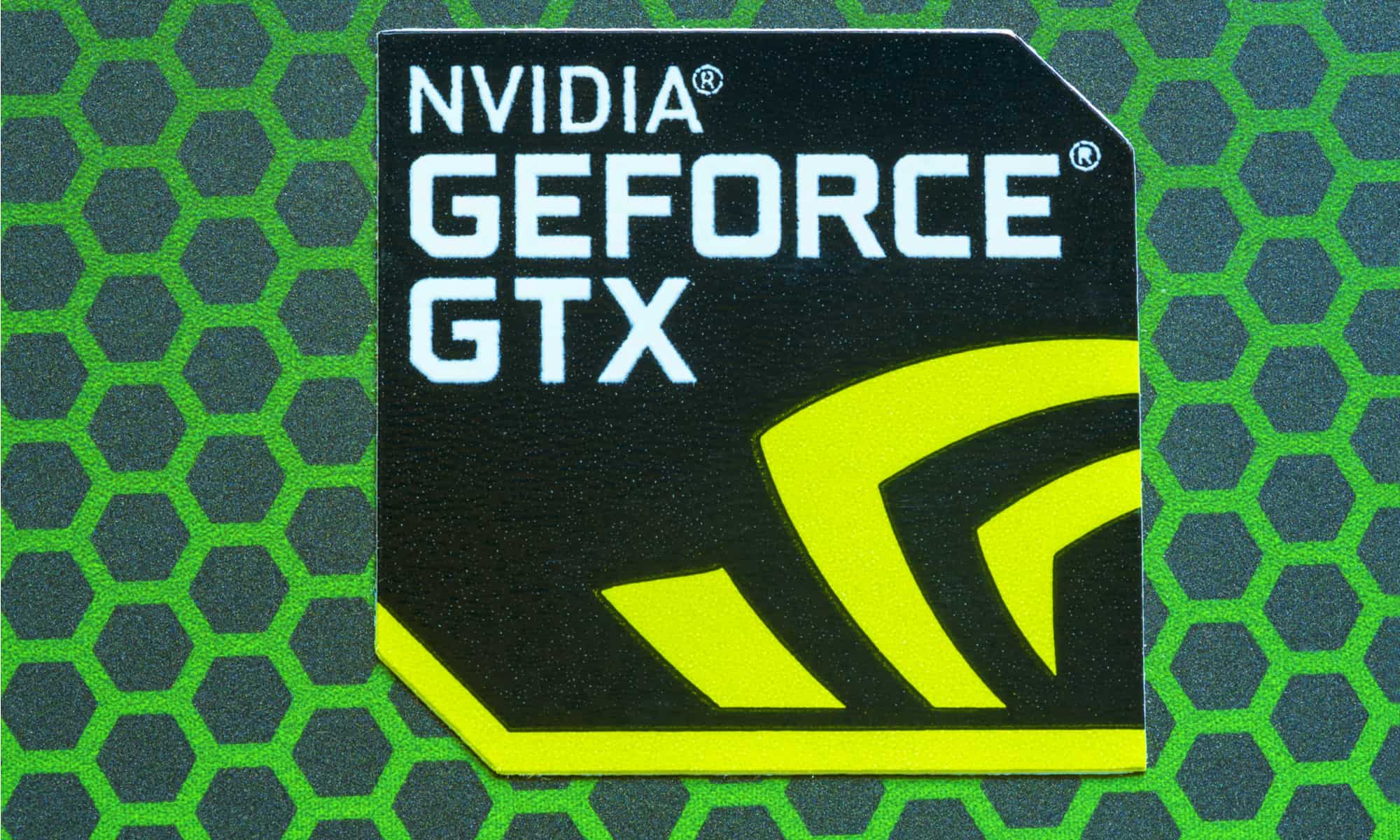 What are the Specs of the GTX 560?
We earn a commission if you make a purchase, at no additional cost to you.
On January 25, 2011, Nvidia released the GTX 560 Ti. It was top-of-the-line when it came out, shattering previous benchmarks and leaving other graphics cards in the dust. In May of that year, Nvidia released a slightly scaled-down version, dropping the "Ti" from the name, simply dubbed the Geforce GTX 560.
The GTX 560 was based on the "Fermi" architecture, the code name for the new 40nm GX114 Cuda architecture developed by Nvidia. It was one of the earliest cards to feature support for DirectX 12, although it originally only came with DirectX 11 support. Designed as a predecessor to the GTX 460, the GTX 560 came with very similar specs to the previous generation, acting much like an overclocked GTX 460.
When the GTX 560 Ti first came out, it was designed to compete against the similarly priced AMD Radeon HD 6950. The GTX 560 was created to rival the slightly cheaper opponent from AMD: The Radeon HD 6870. Both cards were around the $200 price point at the time.
Nvidia created the standard GTX 560 from the 560 Ti by disabling one of the "Streaming Processors" which each contains 48 shader cores, eight texture units (TMUs), and four render output units (ROPs). This means that the 560 and 560 Ti are essentially the same cards, but one of them is clocked down to meet the demands of the budget gamer.
When comparing the previous generation GTX 460 to the 560 and the 560 Ti variant, we can see there are a few areas where the specs have been tweaked to squeeze in some extra performance.
| | GTX 460 | GTX 560 | GTX 560 Ti |
| --- | --- | --- | --- |
| Graphics processor: | GF104 | GF114 | GF114 |
| Shader cores: | 336 | 336 | 384 |
| TMUs: | 56 | 56 | 64 |
| ROPs: | 32 | 32 | 32 |
| VRAM type: | GDDR5 | GDDR5 | GDDR5 |
| VRAM capacity: | 1024 MB | 1024 MB | 1024 MB |
| Bus width: | 256 bit | 256 bit | 256 bit |
| Graphics clock: | 675 MHz | 810 MHz | 822 MHz |
| Shader clock: | 1350 MHz | 1620 MHz | 1644 MHz |
| Memory clock: | 900 MHz | 1002 MHz | 1002 MHz |
| Texture fill rate: | 37.80 GTexel/s | 45.36 GTexel/s | 52.67 GTexel/s |
| Floating-point performance: | 907.2 GFLOPS | 1,089 GFLOPS | 1,263 GFLOPS |
As you can see, the specs are quite similar between the three cards. However, these small differences can make a noticeable impact on the performance and image quality experienced in most games. Today's gamers, on the other hand, will find it difficult to spot any differences owing to the fact you won't be playing on the highest settings.
The GF114 powering both the GTX 560 and 560 Ti is a rather large die 40nm graphics processing chip, packing 1,950 million transistors. This gives it significantly higher clock speeds than the previous generation.
According to user benchmarks, the GTX 560 Ti is effectively 19% faster than the standard GTX 560. When tested with games like CS:GO, the Ti variant regularly achieved a 3% or higher frame rate.
How Much Power Do You Need to Run the GTX 560?
We earn a commission if you make a purchase, at no additional cost to you.
With a high-performance card like this, you're going to need a lot of power. Most reports you can find online suggest that the GTX 560 uses about 160 watts of power and the Ti model uses up to 180 watts under load. This means in order to run alongside the rest of your build you should use at least a 450-watt to a 500-watt power supply. Both the GTX 560 and 560 Ti are fed by two 6-pin power connectors, which you can easily find on most newer power supplies.
Another thing to keep in mind with these cards is the noise generated from the cooling system. The GTX 560 founder's edition was equipped with an advanced cooling system for the time, but the intense heat generated by this GPU meant the fans had to work overtime to keep everything cool.
The heatsink consisted of four copper pipes leading to grills designed to dissipate heat. The cooling system was helped along by one 70 MM fan which was responsible for the excessive noise. The good news is you can find some variations of this card from makers like Zotac, Asus, and Gigabyte which offer better cooling systems.
Since both GTX 560 and 560 Ti models are dual-slot form factor cards and fairly large, measuring about 220 mm in length, you'll also need plenty of space in your PC to hold them. These cards both require a PCI-Express 2.0 x16 interface on your motherboard. Once installed, you will get two dual-link DVI connectors and a mini HDMI port to connect to up to three monitors.
How Much Can You Get A GTX 560 for?
The original MSRP for the GTX 560 was just under $200 in 2011. At a price difference of only a few dollars at the time, most gamers ended up choosing the 560 Ti model instead of the regular 560 to get the extra bump in performance.
Now, over ten years later, you can easily find a GTX 560 second-hand for under $50. Even at this price point, can you expect to play any modern games? Let's see what some performance benchmarks say to get an idea of what this card is capable of.
The Ultimate Test: Can it Still Game?
We checked out hundreds of benchmarks to find the answer to this, and basically, the answer is yes, depending. If you want to run the latest titles such as Assassin's Creed, Back 4 Blood, GTA V, Cyberpunk 2077, or others on high to ultra settings, it just won't happen. However, most games will run just fine on low to medium settings.
According to one source, the GTX 560 meets all of the minimum requirements for over 80% of games out there, and it meets the recommended requirements for about 70% of games.
Don't let that get your hopes up. For the majority of modern games, you will be stuck playing at low settings. Some older games such as Dark Souls and Crysis really shine on a card like this, running comfortably at medium to high settings.
The GTX 560 Ti was actually released for a limited time with a special Crysis 2 Edition design, including a free copy of the game. One popular review shows it playing reliably on high settings with up to 64+ FPS. You can expect a bit less from the standard GTX 560, but older games, in general, will be more pleasing on either of these cards.
For newer games, you can still get by on low settings. As for what sort of frame rates to expect? Let's have a look at some recent benchmarks:
| | Average FPS | Settings |
| --- | --- | --- |
| PUBG: | 50 | Low |
| Fortnite: | 44 | Medium |
| Apex Legends: | 45 | Low |
| Valorant: | 90 | High |
| Assassin's Creed Odyssey: | 28 | Low |
| Metro Exodus: | 40 | Low |
| Need For Speed Heat: | 28 | Low |
| Red Dead Redemption 2: | 21 | Low |
| Resident Evil 3: | 55 | Low |
| Mount & Blade II Bannerlord: | 55 | Low |
| Call of Duty MW2 Remastered: | 75 | Normal |
| SnowRunner: | 44 | Low |
The GTX 560 was eventually superseded by the Nvidia Geforce GTX 660. The modern equivalent to this line of cards would be the Geforce GTX 1650. For around $200, similar to what the 560 series cost back in 2011, you can get a much more capable graphics card, and the GTX 1650 outshines the 560 by quite a bit.
The biggest potential issue with considering a card like the GTX 560 is finding a used card out there that still has some life left in it. Since they have not been produced in several years, buying a used example is really your only option.
The biggest factor leading to failure in cards from this era is overheating. The GTX 560 commonly ran at temperatures averaging 70° to 90° C under regular load, with a maxim of 99° C. If not properly cooled, these cards wouldn't last until the present day. So it may be hard to find a reliable model for sale.
The Final Verdict
We earn a commission if you make a purchase, at no additional cost to you.
Yes, the GTX 560 can still game, but if your budget allows, it would be a much better idea to consider a newer GPU. On the other hand, if your PC budget is super thin and you need a GPU that can get the job done for under $50, finding a used GTX 560 may be just the thing for you.
It may not run every game, and you may not get the best frame rates, but if you can deal with running everything at low to medium settings, then the GTX 560 is the graphics card for you.
Next Up…