You might have heard of the Nothing Phone, which came out recently and is trying to compete with Apple's aesthetic. The phone was not the first product from Nothing, though; it was Nothing Ear 1. Nothing's goal is to offer active noise canceling (ANC) Bluetooth earbuds for a more affordable price than its competitors.
The biggest of these competitors is, of course, Apple's Airpods Pro. But, with a price point of only half of Apple's, will the Nothing earbuds hold up to the quality of Airpods Pro? In this Nothing Ear 1 vs. Airpods Pro article, we will see if the Nothing Ear 1 can take over as your daily driver earbuds.
Side By Side Comparison: Nothing Ear 1 vs. Airpods Pro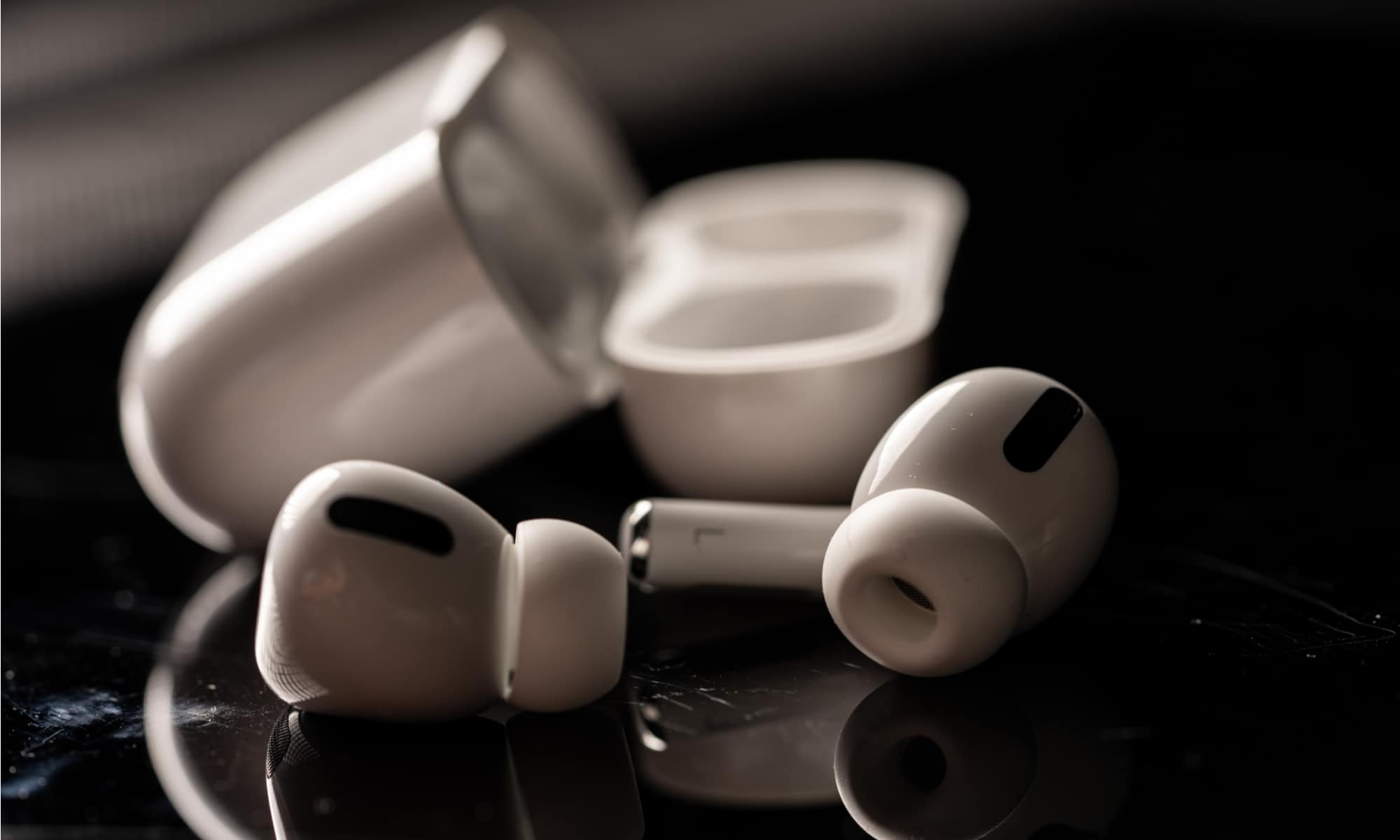 | | Nothing Ear 1 | Airpods Pro |
| --- | --- | --- |
| Price | $99 | $249 |
| Wireless charging | Yes | Yes |
| Battery Life (Rated) | 4 hours ANC on), 27 hours (ANC on with charging case); 5.7 hours (ANC off), 38 hours (ANC off with charging case) | 4.5 hours (ANC on), 5 hours (ANC off), 24 hours (with charging case) |
| Water Resistance | IPX4 | IPX4 |
| Case Size | 2.3 x 2.3 x 0.9 inches | 1.8 x 0.9 x 2.4 inches |
Nothing Ear 1 vs. Airpods Pro: 4 Must-Know Facts
Nothing Ear 1 earbuds can be found for $150 less than Airpods Pro.
Both the Airpods Pro and Nothing Ear 1 offer wireless charging cases.
Airpods Pro allows you to access Siri with a vocal and physical gesture.
Airpods Pro has spatial sound, which allows you to listen to Dolby Atmos movies in full surround sound.
Nothing Ear 1 vs. Airpods Pro: What's The Difference?
Sound Quality
Apple Airpods Pros are known for their sound quality and ability to easily transition from listening to music to podcasts. The Nothing Ear 1 does not disappoint in terms of sound quality and rivals with Airpods Pro reputation.
On both earbuds, the bass is controlled, and vocal tracks are impressively clear. Honestly, it is hard to tell the difference between these two earbuds, but spatial audio is where the Airpods Pro boosts ahead. Spatial audio in earbuds is a hard experience to pass up if you are watching a movie in Dolby Atmos. But if you want to listen to music or podcasts, the ear 1's are the winner.
Design and comfort
Airpods Pro has one of the most distinct and recognizable earbuds designs. You can see those pearly white stems across the block and know they are Airpods. In addition, the adjustable ear tips are more of a seal, allowing for active noise cancellation and a more secure fit.
If you grew up or were into tech in the early 2000s, you might appreciate the throwback aspect of Nothing's design language. Although shape-wise, the Ear 1 has a similar shape to Airpods Pro, the transparent plastic shell makes it stand out.
They both meet the IPX4 standard for splash-proofing and sweat resistance, and their ear tips have an almost identical oval shape. The Airpods Pro and Nothing Ear 1 have a remarkably similar feel in the ear and are comfortable to wear for hours at a time.
Battery life
While Apple technically takes the win in this category with 4.5 hours of ANC playback, the Nothing Ear 1 has 4 hours of ANC playback. However, we do not think that that extra 30 minutes significantly affects real-world use. Furthermore, with the charging case, they both offer 24 hours of noise canceling playback.
After some user tests, we found that the Nothing Ear 1 had 5 hours of ANC playback and the Airpods Pro had a mere 4 hours and 51 minutes. So with a slight upset, the Nothing Ear 1 is the winner regarding battery life. Of course, your exact mileage may vary with battery life.
Controls and digital assistant
The Ear 1's touch control that you can see through the case works pretty well. With various customizable touch and swipe inputs, the Nothing Ear 1 is very responsive and pleasant.
Although the controls are not customizable, and you are limited to "Hey Siri" as your voice control, you cannot beat the tactile feedback of Airpods pro. It is also worth noting that there is no physical way on the Ear 1's to summon the voice assistant like Airpods Pro. So while both earbuds are very responsive, we have to give this category to Airpods Pro due to the near perfection in its controls.
Price
Nothing Ear 1's isn't just cheaper than Airpods pro, but a vast majority of ANC Bluetooth earbuds. Coming in at $99, it is hard to trade the price for the performance Ear 1 offers. The one downside to Ear 1's price is the lack of retailer choice, but you can always buy directly from Nothing.
Airpod Pros are widely available in most tech stores or websites. But at $249, more than twice the price of the Ear 1, does the ease of access outway the price? We have to give it to the Ear 1, especially considering its excellent performance.
Nothing Ear 1
We earn a commission if you make a purchase, at no additional cost to you.
Airpods Pro
Best Battery
Apple AirPods Pro
Features Active noise cancelling technology
Water resistant (including sweat)
Siri voice control automatically enabled
Battery: 24hrs
We earn a commission if you make a purchase, at no additional cost to you.
Nothing Ear 1 vs. Airpods Pro: Which one is right for you?
The Airpods Pro and the new and upcoming Nothing Ear 1 are excellent earbuds, and you cannot go wrong with either choice. However, when it comes down to making that choice, the real question is which features fit your needs best.
If you watch many movies in Dolby Atmos and are fully immersed in the Apple ecosystem, it is well worth getting a set of Airpods Pro to round out your collection.
But if you mostly listen to music and podcasts with your earbuds and want to save money, the Nothing Ear 1's will be perfect for you. However, we wouldn't rule out Ear 1 because it is a worthy competitor.
Check out Airpods Pro on Amazon.
Up Next…
Interested in reading more about Nothing? Click on the links below:
The image featured at the top of this post is ©iStock.com/Credit:Avid Photographer. Travel the world to capture moments and beautiful photos. Sony Alpha User.