Key Points
There is a certain level of mechanical complexity to a basic disc drive.
Flash drives are more robust and easier for the average user.
Physical discs are inherently fragile.
Why don't laptops have an optical drive? When you think back on the history of laptops and desktops alike, the prevalence of physical media has always been at the forefront. For many devices, it was a surefire way to afford access to recovery utilities.
Recent years have seen the laptop and desktop optical drive disappear, but why is this? It's time for a deeper dive, with a few reasons why many manufacturers aren't including drives on new laptops.
What Is an Optical Drive?
An optical drive is a computer peripheral that is meant to read or write disc-based media. The oldest implementation of this used CDs, which were prevalent for much of the 1990s and early 2000s. DVD drives were also relatively common and had substantially more storage to use.
There are still optical drives today, with options for CD, DVD, and Blu-ray readily available. However, it is mostly an outmoded and deprecated technology. Physical media's heyday has passed since the introduction of reliable and inexpensive flash memory.
What Were They Used For?
CDs, DVDs, and Blu-rays have a variety of applications for computers. CDs, in particular, were fairly common for listening to music, installing applications, and containing repair utilities for your operating system.
DVDs acted as a natural extension of this, with substantially more storage room. They were perhaps not nearly as ubiquitous as the CD-ROM. That said, DVDs and Blu-rays did offer a means to have reliable access to higher-quality video.
Given the age of streaming, there is far less need for bulky optical media and their compatible drives.
Reasons a Laptop Has No Optical Drive
Here are six major reasons a laptop won't have an optical drive.
Reason #1: Manufacturing Costs
Building a computer is an expensive endeavor, no matter the price point. When you start omitting certain components, it is a quick and easy way to guarantee those costs are kept down.
As such, one of the reasons for the absence of the optical drive comes from a pure cost perspective. Sourcing OEM disc drives is just another vital component, especially when you're considering these devices for mass production.
Reason #2: Size Considerations
There isn't really such a thing as a thin optical drive. Sure, there are some smaller implementations, like the ones seen on the older MacBooks. That said, laptops have been trending towards thinner and lighter devices for years now.
When you insert a disc drive into the equation, you suddenly have an additional component to integrate into the design. If you want to keep a laptop thin and light, this is a huge issue.
Reason #3: Optical Drives Are Mechanically Complex
Moving parts is never a recipe for stability. It is something seen time and time again, especially as laptop manufacturers are beginning to move away from the likes of mechanical hard drives. If you have a plethora of moving parts, that is an inherent weak spot for your device.
The humble optical drive has a slew of moving parts like gears, belts, lasers, and trays to maintain. While most users will likely never use their disc drive to the extent that it finally wears out, it is something to bear in mind.
Solid-state media has proven to be reliable while being less prone to failure in the event of minor damage to the mechanism.
Reason #4: Flash Drives Are Just Easier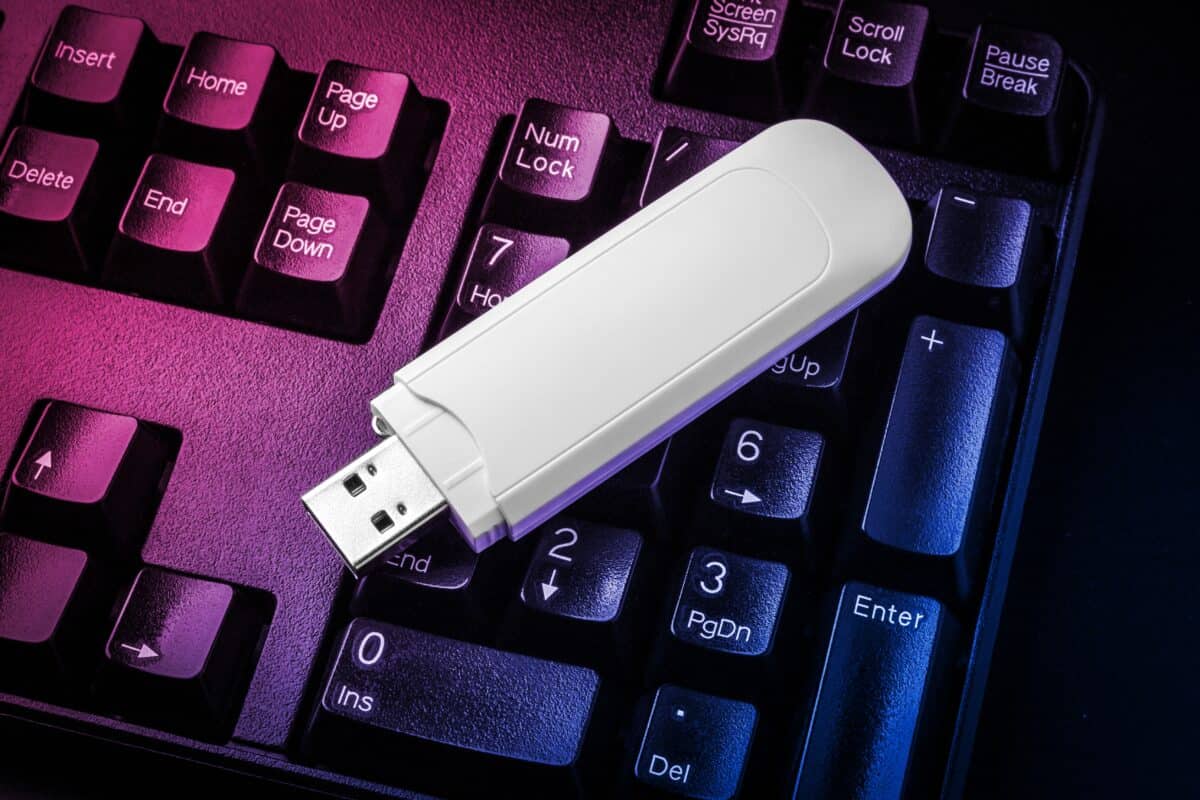 Solid-state storage like the SSD and flash drive are just an overall easier consideration. You have fewer moving parts to worry about, for starters. A flash drive can have significantly more storage than a Blu-ray, with some options reaching up to 512GB easily.
This also extends to the likes of external SSDs. You can easily find 1- and 2-terabyte SSDs that are no larger than a smartphone while also faring far better when jostled around in a bag. When compared to an optical drive, it makes for a fairly easy decision.
Reason #5: Physical Media Can Be Fragile
Physical media is prone to damage. An optical disc like a CD has a thin coating where the data actually resides. If the surface of that coating is damaged or marred in any way, the disc is no longer functional. For a mix CD, this isn't a huge deal.
However, your operating system's primary disc presents much larger problems. As such, the move beyond physical media formats for computing has been a long time coming.
Modern laptops are far more robust and less prone to trips to a repair shop because of a missing boot disc. As such, it's no small wonder manufacturers have been phasing out the optical drive.
Reason #6: Discs Are Far Less Efficient
The average CD or DVD measures 4.7 inches diagonally. While the media itself is extremely thin, it is on the larger side. CDs average 650 to 700 megabytes of storage when used for data. Common writable DVDs have 4.7 gigabytes of total usable space.
When you consider the size of a disc, especially against the aforementioned flash drive, it's an easy choice. You can carry far more data in a handful of flash drives than if you opted for sticking with physical discs.
This is just another of many reasons why the optical drive has fallen out of favor.
Alternatives to an Optical Drive
So, what are some alternatives for backing up data and providing extra storage on your laptop? These have already been covered throughout this guide, but they bear mention.
Flash Drives
Our Pick
We earn a commission if you make a purchase, at no additional cost to you.
There is a lot to like about flash drives. They're small, easy to use, and provide ample storage in a compact form factor. Flash drives have been a suitable replacement for physical discs for years now.
When you consider installation guides for Windows, Linux, and macOS that will point to a flash drive, it's clear that it has readily replaced the optical disc. The Amazon Basics 128GB flash drive retails for $14.99 and provides enough storage to replace 1,500 CDs.
External Hard Drives
Our Pick
We earn a commission if you make a purchase, at no additional cost to you.
The external hard drive isn't going anywhere, especially when you consider the storage-to-price ratio. The WD Elements one is an affordable option, providing up to 4 terabytes of storage in a compact package. It isn't nearly as cheap as a flash drive, but you get more reliable long-term storage.
The Elements line of portable HDDs is also USB 3.0 compatible, so you're getting fairly ideal transfer speeds despite the slower medium of storage.
External Solid State Drives
Fingerprint Security
SAMSUNG SSD T7 Portable External SSD
Digital storage capacity: 1TB

Sequential read/write speeds of up to 1,050/1,000 MB/s

Backed by a 3-year limited warranty

USB 3.2 Gen 2 and embedded PCIe NVMe technology
We earn a commission if you make a purchase, at no additional cost to you.
External SSDs act as a midpoint of sorts between the hard drive and flash drives. You get fast storage, but it's generally a bit lower in overall capacity. External SSDs are a great option, especially for the latest laptops from Apple.
The Samsung T7 offers up to 1 terabyte of storage with transfer speeds of up to 1,050 megabytes a second when utilizing a USB 3.0 connection. If you're looking for more storage than a common flash drive, then an external SSD is a great choice.
Closing Thoughts
There is always a certain bittersweetness when a long-lived media like the optical disc goes by the wayside. Laptop manufacturers have done well to abandon the format, as modern computing needs aren't easily contained on the likes of a 4.7GB DVD these days.
If you've got legacy media still sitting around, there are still external optical drives you can purchase. Finding a newly manufactured laptop with an optical drive just isn't in the cards, however.
Reasons the Modern Laptop Has no Optical Drive
1. Disc drives can lead to higher manufacturing costs.
2. A disc drive makes for a heavier laptop.
3. There is a certain level of mechanical complexity to a basic disc drive.
4. Flash drives are more robust and easier for the average user.
5. Physical discs are inherently fragile.
6. Optical discs are an inefficient means of storage.
The image featured at the top of this post is ©Nomad_Soul/Shutterstock.com.