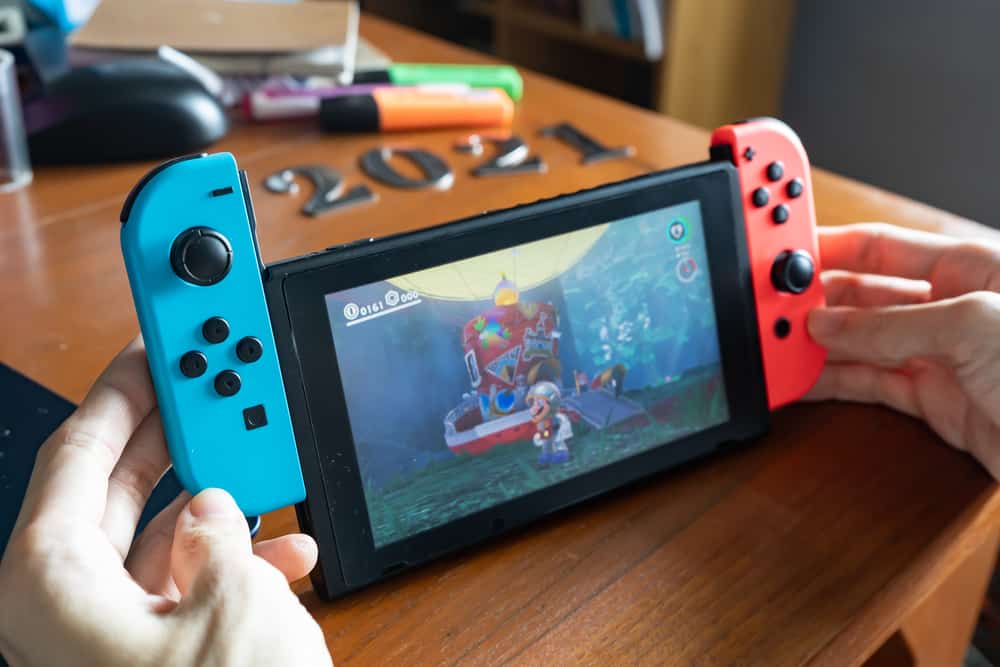 Take a break from the October spooks and scares to hit the skies. Pilotwings 64 is the latest game coming to Nintendo Switch online. Like other N64 and Sega Genesis games, it's only available to NSO members with the Expansion Pack. We covered everything you get with the Expansion Pack in a previous article.
Nintendo Switch Online basically has two tiers. There is the regular service which costs $20 a year. It gives you access to online play plus NES and SNES titles. The Nintendo Switch Online + Expansion Pack gives you all that plus N64 and Sega Genesis titles, cloud saving, and exclusive DLC and demos. Let's dive into Pilotwings 64 and all things Nintendo Switch Games.
Pilotwings 64
This high-flying classic was first released for the Nintendo 64 in 1996. It was a follow-up to the highly acclaimed Pilotwings for SNES and one of two launch titles for the system. The other was, of course, Super Mario 64.
Part flight sim, part timed racing game, Pilotwings 64 is a super fun game that will keep you occupied for hours on end. There are six characters to choose, each with a distinct look and theme. However, here isn't much in the way of character development. Characters are more defined by their weight class.
There are the lighter two pilots, Kiwi and Lark, medium pilots, Ibis and Goose, and heavyweights, Hawk and Robin. Each character's weight class determines which type of vehicle they are best at.
Vehicle Types
Three vehicle types are available in Pilotwings 64: the hang glider, the rocket belt, and the gyrocopter. The hang glider is best suited to medium-sized pilots, the rocket belt to the lightest, and the gyrocopter to the heaviest.
The hang glider is the simplest, you use the analog stick to control it and A and B to brake. There is an art to it though. It is a constant balance of speed and height. If you are just gliding, you lose speed quickly so to speed up you turn down your nose. Unfortunately, this puts you at risk of crashing. So, it's easier said than done.
The rocket belt is a blast but a little more complicated. You can reach some pretty high speeds with the belt, but you have to be aware of the surroundings. Once again you control with the analog stick and face buttons but there are a few new mechanics in the mix. The A button gives you a strong boost and the B button gives you a weak boost. Knowing when to use one or the other is key to a high score with the rocket belts.
Last is the Gyrocopter which is probably the hardest to control. Like the belts, the gyrocopter has a more elaborate control scheme. A is acceleration and B is deceleration, while the analog stick controls flight. It is harder to steer and less precise than the belts or even the glider. Still, you can pick up some amazing speeds and it is best used with Robin or Hawk. Oh, and the gyrocopter has rocketed, so that's cool.
Gameplay
Missions are simple and vary by vehicle. They're also timed, and this is one of the biggest elements that factor into your score. Completing tasks, landing, and speed are all things to keep an eye on in Pilotwings 64.
Game progression is tied to your score as well. When starting, you'll only have access to the beginner courses. You have to earn courses as you play. Once you ace a difficult level with all three vehicles, you will proceed to the next round.
There is also a fun explore mode that isn't timed. Your character gets a pair of actual wings, and you can fly around the island of your choice. This is unlocked towards the end of the game. It's an excellent way to unwind after you beat all the challenges
Other games on NSO
In addition to Pilotwings 64, NSO subscribers will get access to two more classics this month. The first is Pac-man 99, which features online play. A battle royal spin on the classic arcade game, Pac-man 99 pits you against 99 other players. Guess everything has to be a battle royal these days!
Speaking of which, the next game on offer for NSO members is Tetris 99. Like Pac-Man 99, Tetris 99 allows players to square off to see who the ultimate block breaker is! Both games are available free to NSO members.
Last Month's Titles
Nintendo Switch Games for the month of September were Alisia Dragoon, Beyond Oasis, and Earth Worm Jim. Check out the entire article here. Stay tuned to History Computer for more Nintendo Switch Online updates!