While Sony and Microsoft attempt to acquire new customers with a dizzying amount of games and perks with their online services, Nintendo has chosen to take a different approach. The company's offering with Nintendo Family Plan Pricing makes it easy to play online and dive into some of the company's best retro game titles from the last 30-plus years.
As much as you may try and avoid a gaming subscription if you don't think it's for you, in the case of Nintendo Switch Online, it's almost a necessity if you want to ever play with a friend or family member.
Let's take a look at the Nintendo Family Plan and its pricing so you can best determine if it's for you.
Quick Facts
| | Family Plan | Family Plan + Expansion Pack |
| --- | --- | --- |
| Date Launched | September 18, 2018 | October 25, 2021 |
| Price | $34.99 yearly | $79.99 yearly |
| Number of Members | 8 | 8 |
| Online Play | Yes | Yes |
| Save Data Cloud | Yes | Yes |
| Special Offers | Yes | Yes |
| Classic Games | NES, SNES, Game Boy | NES, SNES, Game Boy, N64, Game Boy Advance, Sega Genesis |
| Additional Game Bonuses | None | Splatoon 2: Octo Expansion, Animal Crossing: New Horizons – Happy Home Paradise, Mario Kart 8 Deluxe – Booster Course Pass |
Nintendo Switch Online Family Plan
When it comes to getting online with the Nintendo Switch Online platform, it's actually quite easy. The biggest question comes down to which of the two plans you are going to choose and how they differ.
Requirements
Aside from Nintendo Switch Online's global availability including most of Europe, Asia, and throughout North and South America, there are a few other requirements.
To take advantage of the Nintendo Switch Family Plan, you need an active Nintendo account, internet access, and a Nintendo Switch system (Nintendo Switch, Switch Lite, or Nintendo Switch OLED) running software 6.0 or higher. Plus, you will need a smartphone or tablet running the Nintendo Switch Online app with version 1.4.0 or higher if you want to use in-game voice chat.
OLED Switch Model
We earn a commission if you make a purchase, at no additional cost to you.
Pricing
As you look at the Nintendo Switch Online service, you will see that the company offers two different pricing models. Multiple pricing models for online services in cloud gaming are not new as Sony offers three different tiers, but Nintendo is the only major video game player to offer two different family plan options.
The introductory tier, which is available for $34.99 yearly, is a pretty great value overall. Whereas the Xbox Game Pass Family & Friends plan is expected to cost around $24.99 a month, Nintendo comes in way cheaper with its lowest-tier family plan model. This yearly price gets you a host of features. including online play, access to classic retro games, and special offers.
The second tier for the Nintendo Switch Family Plan is the Nintendo Switch Online + Expansion Pack. With this package, available for $79.99 a year, you get all of the features available with the lower tier plus access to additional platforms and special game offers.
Both plans, regardless of price, are available for up to 8 members on a family plan, which is fewer than the Xbox Game Pass Family Plan is said to offer.
Features
Online Game Play
The absolute biggest reason to purchase the Nintendo Switch Family Plan is access to online games. For games like Super Smash BrosRocket League, Mario Kart 8 Deluxe, Arms, Super Mario Party, Mario Tennis, and more, you need access to online play through the Family Plan subscription in order to play with friends. It doesn't matter if these friends or family members are in the same house or on the other side of the world, you still need the Nintendo Switch Family Plan for online play.
Save Data Cloud
Another big factor in purchasing the Nintendo Switch Family Plan is the inclusion of Save Data Cloud. As opposed to storing saved games directly on your device, the Save Data Cloud enables subscribers to uphold their data to Nintendo's cloud servers and store their saved games online. This feature comes in handy if you lose your current Nintendo Switch console, have two consoles, or purchase a new one to replace an existing model.
Even though the majority of games within the Nintendo Switch lineup can participate in the data cloud, some titles do not participate. Big names like Animal Crossing: New Horizons, Minecraft, Pokemon titles, Roblox, and Splatoon 2 do not take advantage of Nintendo's cloud storage option.
Smartphone App
For reasons unknown, Nintendo has made it so the primary way to play online is through the use of its Android or iOS smartphone app. Nintendo Switch Online subscribers can download the app and use it to voice chat during online gameplay or even just look and see which friends are online. There are some extra features available in some games like Animal Crossing: New Horizons as well.
Retro Gaming
NES
One of the biggest reasons to pick up the Nintendo Switch Family Plan is its access to some of Nintendo's most classic game titles from some of its best-known classic consoles. Subscribers on the $34.99 Family Plan tier get access to the NES for games like Clu Clu Land, Dr. Mario, Excitebike, Ghosts'n Goblins, Super Mario Bros., and Tecmo Bowl. All totaled, there are about 64 games across the NES platform available.
SNES
For SNES fans, there are approximately 56 games available including the likes of Donkey Kong Country, F-Zero, Star Fox, Super Mario All-Stars, Super Mario Kart, The Legend of Zelda: A Link to the Past, and Pilotwings.
The last available classic game selection for subscribers on the introductory tier for the Nintendo Switch Family Plan is with the original Game Boy. There are currently 11 titles available as of April 2023, including Gargoyle's Quest, Kirby's Dream Land, Metroid II – Return of Samus, Super Mario Land 2, Tetris, and Wario Land 3.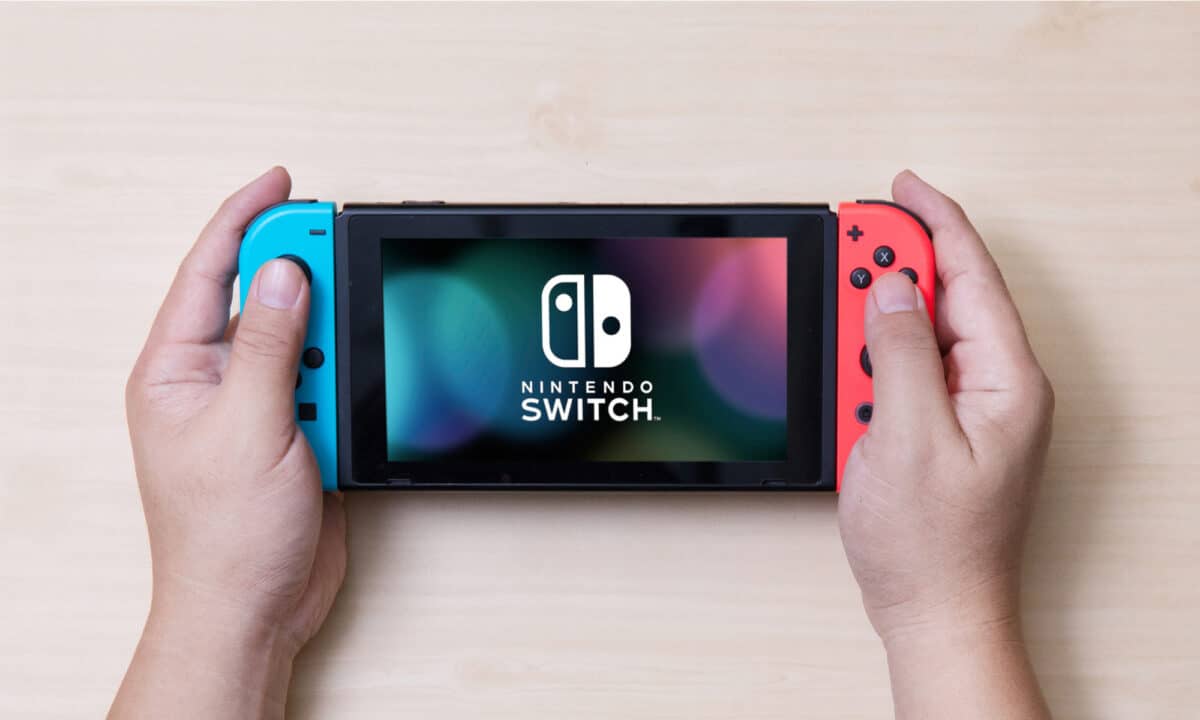 Nintendo 64
Subscribers to the Nintendo Switch Online + Expansion Pack at the $79.99 price point receive a few extra platforms, including Nintendo 64 with approximately 23 games currently available. The N64 lineup includes GoldenEye 007, Mario Golf, Mario Kart 64, Mario Tennis, Paper Mario, Super Mario 64, The Legend of Zelda: Ocarina of Time, and Wave Race 64.
Game Boy Advance
On top of Nintendo 64, Expansion Pack subscribers also gain access to seven titles for Game Boy Advance including Mario & Luigi: Superstar Saga, Mario Kart: Super Circuit, Metroid Fusion, Super Mario Advance 4, and WarioWare, Inc.: Mega Microgame$!.
Sega Genesis
Last but not least for Nintendo Switch Family Plan + Expansion Pack subscribers is access to select Sega Genesis. While Nintendo doesn't advocate Genesis availability as much as it does its own titles and consoles, access to Genesis games is a nice little perk. Among the 14 available games, you can play Castlevania Bloodlines, Ecco the Dolphin, Golden Axe, Shining Force, Sonic the Hedgehog 2, and Streets of Rage 2.
Everything You Want in a Handheld
Nintendo Switch Lite – Blue
Optimized for personal, handheld play
Small and light Nintendo Switch system
Includes Nintendo Switch Lite system and Nintendo Switch AC adapter
Blue
We earn a commission if you make a purchase, at no additional cost to you.
Important Considerations
As exciting as it might be to play some of Nintendo's best retro classics, there are a few important considerations you must look at before signing up for Nintendo Switch Online Family Plans.
A family membership can only be purchased by someone over the age of 18.
Nintendo Family members can live anywhere in the world and do not need to be in the same country to be on the same plan and have access to Nintendo's online services in their country.
The Nintendo Switch Online Family Plan can be accessed by multiple users on the same device, provided they are using a different account on the device.

In this case, everyone still needs to be added to the same Family Plan, even if they are using the same device.

If the person that purchased the initial Family Membership leaves the group for any reason, you will need to repurchase the service in its entirety and set up a new Family Plan group.
Current individual subscriptions of the Nintendo Switch Online service do not carry over to a Family Plan group and any unused time will be forfeited. In other words, Family Plans and Individual Plans cannot be combined.
Only one person can be designated as the account administrator and only they can add or remove up to the eight different users that can access one single Family Plan.
Is the Nintendo Switch Family Plan Worth It?
If you are a Nintendo Switch owner and have any interest in playing online with friends or family, the answer is, unequivocally, yes. Should you ever want to save your data in the cloud in the event your Switch gets lost, damaged, or replaced, the answer is absolutely, yes.
Knowing you have access to exclusive deals, games, and special offers can also make the Nintendo Switch Family Plan worth it, as long as your expectations are kept low around how many exclusive game offers you will receive during any given year.
Where things get a little murky is around the inclusion of the retro titles. There is no question these games are a blast to play, especially if you grew up during this age of consoles or just appreciate a time when video games didn't have lengthy loading screens. What makes the value a little tricky is when you compare it to the likes of the Xbox Game Pass and its Family Plan, which is currently in a beta phase.
For €21.99 Euros a month, you get access to 150+ games and all kinds of exclusive offers for up to five people. It's definitely more expensive than Nintendo Family Plan + Expansion Pack at $79.99 a year but you get AAA games with same-day releases.
Attempting to compare the Nintendo Switch Family Plan to PlayStation Plus gets a little trickier. The latter is only currently available as an individual plan and while there are some features and games that can be shared, it's not a one-to-one comparison against Nintendo's Family Plans.
The bottom line is that if you and your family all enjoy playing online and want to play some of the best Nintendo games from decades past, the Nintendo Switch Family Plan is a fantastic value.
The image featured at the top of this post is ©SrideeStudio/Shutterstock.com.