Netflix has seen unprecedented growth since launching in 2007, and the company has decided to shut down its original DVD-by-mail model by the end of 2023. Going forward, Netflix will channel its resources to the streaming service. Customers can choose from four different Netflix plans. New or returning members can no longer opt for the Netflix Basic plan, with the Netflix Standard plan replacing it. Those currently enrolled in the Basic plan can continue with it unless they decide to switch to a different plan or terminate their account. So, how do these subscription tiers compare? What is the difference when it comes to Basic vs. Standard Netflix plans and which is now the best value for you? Keep reading to find the answers.
Netflix Plans and Pricing: Side-by-Side Comparison
| | Netflix Standard with Ads | Netflix Basic | Netflix Standard | Netflix Premium |
| --- | --- | --- | --- | --- |
| Price | $6.99 a month | Unavailable | $15.49 a month | $19.99 a month |
| Ads | Yes | No | No | No |
| Library | Selected | Full | Full | Full |
| Simultaneous Streams | Two | One | Two | Four |
| Quality | Full HD | HD | Full HD | Ultra HD with Spatial Audio |
| Devices with Downloads | None | One | Two | Six |
Premium vs. Basic vs. Standard Netflix: What's the Difference?
All four Netflix plans and pricing tiers have unique features and stipulations. They differ in pricing, library size, simultaneous streams, offline viewing, picture quality, and the number of supported devices. But what do these differences mean? Let's explore them in detail to get a much better picture of the nuances of each plan. The Netflix Basic plan is no longer open for enrollment to new or returning members. If you are currently subscribed to the Basic plan, you can continue to use it until you decide to switch to a different plan or terminate your account. The Standard plan is now the cheapest plan, but how different are the Basic vs. Standard Netflix plans really?
Pricing
Each of these four plans has a different price point. Netflix's ad-supported tier, Netflix Standard with Ads, is by far the cheapest overall at just $6.99 a month. Conversely, Netflix Premium is the most expensive at $19.99 a month. In the middle tiers, Netflix Basic is unavailable to new subscribers and Netflix Standard cost $15.49 monthly.
Library Size
Moving away from price, each plan has a collection under its streaming library. Netflix's ad-supported tier backs around 5% of the entire streaming library. Meanwhile, the other three subscription tiers give you access to the whole streaming library. In other words, subscribing to Netflix Standard with Ads will only give you access to about 95% of Netflix's thousands of titles.
Simultaneous Streams
If you share your Netflix account with friends, family, or roommates, you will need to be able to use the account from multiple devices at one time. This is where simultaneous streams come in handy. Netflix Basic supports only one stream at a time. Conversely, Netflix Standard and Netflix Standard with Ads allow for two streams simultaneously. Best of all, Netflix Premium supports four streams at a time.
Picture Quality
It's one thing to watch Netflix, but it's something else entirely to watch Netflix with the highest picture and sound quality imaginable. How does picture quality vary between Netflix plans and pricing? Both Netflix Standard and Netflix Standard with Ads offer Full HD streaming. Contrarily, Netflix Basic's picture quality is just HD. Netflix Premium is the only plan with Ultra HD streaming and Spatial Audio sound quality. This is as close to true 4K UHD as Netflix has to offer.)
Devices with Downloads
Lastly, let's take a minute to review the number of devices per plan that Netflix allows you to download content for offline viewing. Although Netflix Standard with Ads does not support this feature, Netflix Basic offers downloads on one device only. Standard without ads bumps up to two, while Premium triples that number to six. It's another significant advantage for Netflix Premium (and a rare disadvantage for Netflix Standard with Ads).
The History of Netflix Plans and Pricing
Long before Netflix was a streaming service, it was a relatively modest DVD-by-mail subscription. Founded by Reed Hastings and Marc Randolph in 1997, Netflix sought to disrupt the video storage space. Instead of having to go into the store to rent a DVD, Netflix offered subscribers a convenient alternative. With Netflix, all you had to do was create an online queue of new releases and hit classics — then, you'd receive them in the mail one at a time with each return. The company was hugely successful, but a decade in, Netflix began looking toward the future.
That future, you ask? Streaming movies and television shows are played quickly and conveniently from a television, computer, or smartphone. Comparatively, it was unprecedented at the time. YouTube — the pinnacle of streaming video then — was still in its infancy. The iPhone was still a remarkable new invention. Televisions had only just begun to offer models with HD and internet connectivity. But Netflix saw the potential and continued to charge ahead with their plan. Thus, Netflix Instant was born. It proved more popular than anyone could've imagined.
Indeed, Netflix didn't stop growing. In 2013, the burgeoning streaming giant finally began production on its first batch of original films and series. They were hits. The company's continued success has primarily been driven by its ability to leverage streaming data and analytics. With this user information, Netflix can better understand what its customers want to watch and create content tailored to those preferences. The streamer also revolutionized the binge-watching model, a hugely popular trend in the streaming industry.
Why Did Netflix Get Ads?
Despite how it sounds, Netflix's plans and pricing are not perfect. A slew of problems in recent years have proven that streaming services aren't the most lucrative businesses in the world. Even with hundreds of millions of subscribers spread out across nearly 200 countries and territories worldwide, Netflix's income remains billions of dollars in the red. The story is very similar—if not worse — for Netflix's rival streaming services. So, what's the solution? Netflix and its fellow streaming service giants have concurrently gone back to square one.
Surprisingly, the streaming service industry has returned to ad-supported content. The very same thing the industry sought to circumvent in the first place.) From Netflix to Hulu to HBO Max to Prime Video, all the biggest streaming services are simultaneously looking to ad-supported subscriptions to help them turn a profit. Television and radio were onto something with advertisements. These platforms have been able to thrive for decades not because of the number of viewers or the quality of the content but because of the ad revenue from broadcasting.
With this realization, Netflix unquestionably knew what the company had to do. In the summer of 2022, the streamer announced it was looking into launching a cheaper, ad-supported tier. (We now know this as Netflix Standard with Ads.) Due to restrictions with licensing and all those other heady legal matters, the company made clear not all content would be available through this ad-supported model. At launch on November 3rd, 2022, Netflix Standard with Ads was released with 94.9% of the entire Netflix library. It lacked around five dozen Netflix Originals, among other titles.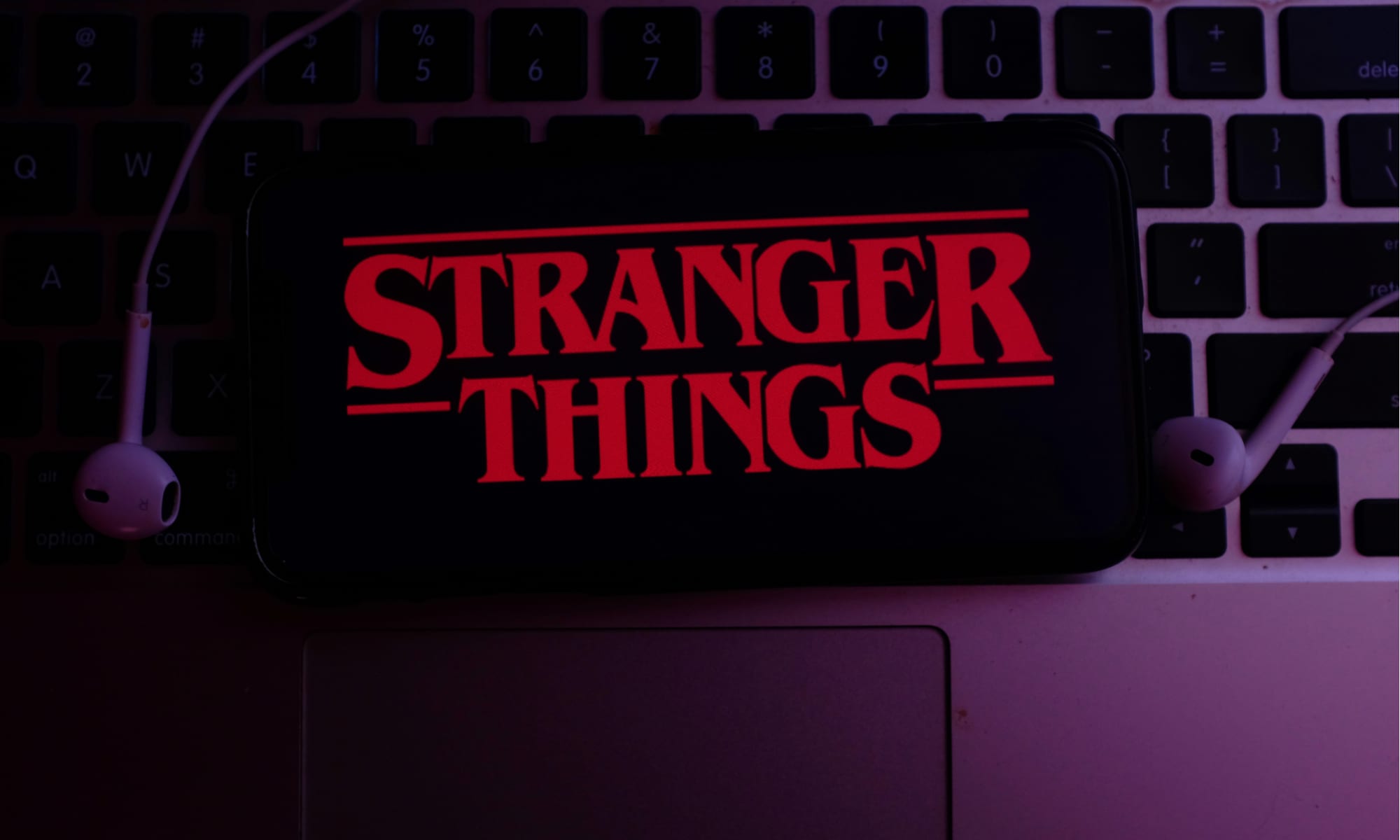 Netflix Plans and Pricing: 5 Must-Know Facts
Netflix has so far spent around $50 billion on content. For context, that's more than some countries' entire gross domestic product.
Browsing Netflix categories can undoubtedly be a chore. For this reason, Netflix has a secret genre code system that allows you to access hidden categories by typing a code into the search bar. Examples include "B-horror movies" (e.g., code 8195) or "Food & Travel TV" (e.g., code 72436).
Blockbuster offered $50 million to buy Netflix in 2000, but the streamer turned it down.
While you might think the first Netflix Original was House of Cards or Orange Is the New Black, it was a Norwegian co-production called Lilyhammer. The show wasn't the biggest hit, but it paved the way for future successes.
Squid Game season one remains the most-watched Netflix original series in the streaming service's history. Stranger Things season four came close to dethroning the series but ultimately fell short.
Standard vs. Basic vs. Premium: Pros and Cons
| Pros of Netflix Standard with Ads | Cons of Netflix Standard with Ads |
| --- | --- |
| Cheapest Netflix subscription | Ad breaks placed in movies, shows, and games |
| High-quality Full HD video | It doesn't include the entire Netflix library |
| Pros of Netflix Basic | Cons of Netflix Basic |
| --- | --- |
| Ad-free movies, TV, and games | Lowest picture quality |
| Reasonably priced | Only one stream is allowed at a time |
| Pros of Netflix Standard | Cons of Netflix Standard |
| --- | --- |
| Cheaper than Netflix Premium | Simultaneous streams limited to two |
| Full HD picture quality | Downloads supported on just two devices |
| Pros of Netflix Premium | Cons of Netflix Premium |
| --- | --- |
| Ultra HD quality with Spatial Audio | $19.99 is pricey for a subscription service |
| Downloads supported on up to six devices | Only four simultaneous streams |
Netflix Plans and Pricing: Which Is the Best Value?
Of all the Netflix plans and pricing options available to you, which is the best value? It depends on how you generally feel about ads. If you can put up with a couple of ad breaks during your movies and TV shows, then Netflix Standard with Ads is the best deal. It's basically like watching TV the old-fashioned way! However, if you can't stand ads, then Netflix Premium is the way to go. It's only a few dollars more than Netflix Standard and gives you more value, minus annoying ads.
The image featured at the top of this post is ©Proxima Studio/Shutterstock.com.