Key Points:
Recently, prices for graphics cards have come down in prices for the most part.
Looking at the RX 470, it is a powerful enough card for most users; however, it really struggles with newer games.
Having the correct power requirements for these pieces of hardware are important, so make sure you check to see what your machine is capable of before purchasing.
One of the fun aspects of building your gaming PC is picking out the best graphics card. With the price of GPUs still at fairly high levels, it can be refreshing to find a decent graphics card at a reasonable price. If you are a gamer on a budget, you may have heard about the RX 470 from AMD.
Can the lowly-priced RX 470 stand up to newer graphics cards? Despite being a little older, the 470 can still be a good graphics card for gaming. In today's article, we'll find out if the card is still worth it, and see how well it performs with the latest games. Additionally, we'll explore how this overclocked card from MSI compares to the stock version of the GPU from AMD. With our full side-by-side comparisons, benchmarks, and pros and cons, you'll be able to decide if this GPU is right for you.
Quick Facts
Release Date

04/08/2016

Original price

$179

Units Sold

N/A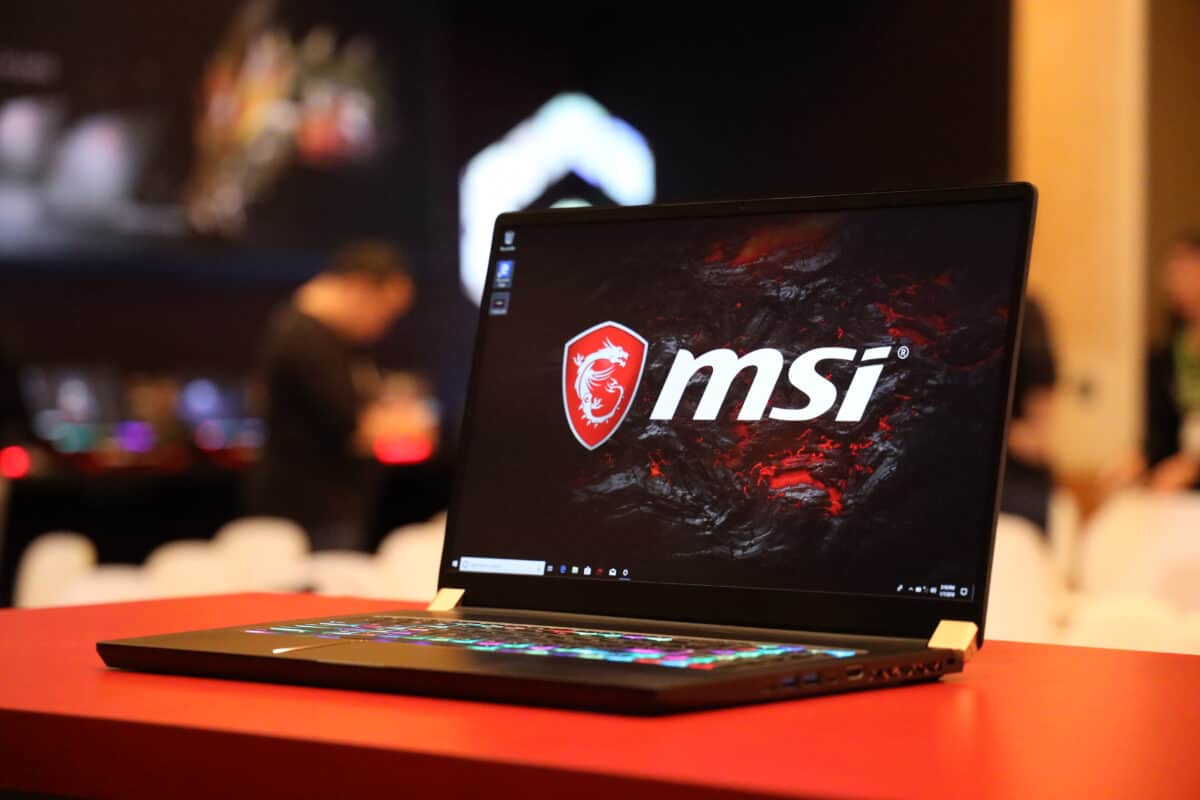 MSI RX 470: Best Deal Today
We've scoured the internet to find the best deals on the RX 470. Although this GPU was originally launched by AMD with an MSRP of just $179, it has remained difficult to find for less than the retail price. Here are some of the best deals we were able to find:
MSI RX 470 (New Egg) – $219
Sapphire RX 470 (Amazon) – $498
We earn a commission if you make a purchase, at no additional cost to you.
MSI RX 470: Product Overview
The RX 470 is a mid-range graphics card created by AMD. It is designed to offer a competitive mid-tier gaming experience and goes head to head with the GTX 1050 from Nvidia. Although Nvidia and AMD have been competing for a long time, AMD has won this round. Their 470 GPU provides higher theoretical performance thanks to higher memory bandwidth and larger video memory capacity.
Based on the Ellesmere graphics architecture from AMD, the card is designed as an upgrade over the lower-tier RX 460. Additionally, user reports show that this card is around twice as fast as the RX 460, with better lighting effects, reflection handling, and multi-rendering. The higher performance of the card also makes it superior for gaming.
RX 470 – Release date and price
Released on August 4th, 2016, the RX 470 was originally intended to replace the R7 370, which came out a year earlier. Most gamers are happy with the performance increase over the previous generation, citing higher frame rates in the most popular games such as GTA V and Overwatch. Gaming benchmarks showed better peak texture detail and faster complex splatting, further highlighting that the card was much better for gaming.
When the card launched, it retailed for $179. Luckily, it is still easy to find this card at or around MSRP.
RX 470 – Different Models
The RX 470 was produced by several different PCB makers. While the chip is made by AMD, the actual "Printed Circuit Board" will be made by a whole host of different companies. Some are better than others, thanks to aftermarket overclocks and cooling systems.
Here are the other versions in addition to MSI:
Power Color Red Devil
Saphire Radeon
Asus ROG Strix
Gigabyte RX 470
XFX RX 470 Triple X
RX 470 – Features
The 470 came with a host of new features. Some of the most important ones we have listed below:
AMD Radeon FreeSinc
AMD Radeon Chill (Gameplay adaptive power-saving)
DirectX 12 gaming compatibility
AMD "Eyefinity" technology
Frame rate target control
AMD Crossfire (For using multiple GPUs)
MSI RX 470: Specs
| Specs | AMD RX 470 |
| --- | --- |
| Graphics processor | Ellesmere |
| Shader cores | 2048 |
| TMUs | 128 |
| ROPs | 32 |
| Process size | 14 nm |
| Transistors | 5.8 billion |
| L2 cache | 2048 kb |
| Vram type | GDDR5 |
| Vram capacity | 4 GB |
| Bus width | 256 bit |
| Graphics clock | 926 MHz |
| Shader clock | 1206 MHz |
| Memory clock | 1650 MHz |
| Pixel rate | 38.59 Gpixels |
| Texture fill rate | 154.4 GTexels |
| FP-32 performance | 4.940 TFLOPS |
MSI RX 470: Full Review
AMD has improved RX470 performance significantly over the previous model. With the MSI version of the card, you'll also notice an increased capability, thanks to the overclocked design. If you can find the MSI version of the RX 470, you'll enjoy higher performance than you can get with the stock version.
MSI has redesigned the cooling system to be more efficient, so it can do a better job cooling the GPU. With a striking red and black design, this graphics card will feel right at home inside a flashy custom PC. If you like your GPU to add an extra layer of aesthetics to your build, you'll like the card's design.
MSI RX 470 power design is just as efficient as it is on the stock model. With a TDP rating of 120 watts, you'll need at least a 300-watt or higher power supply. The biggest difference in power usage is that you will require an additional 8-pin power connector to feed this GPU. However, even with the stock power setup, the card is not as energy-efficient as its rival from Nvidia: the GTX 1050.
One area where the RX 470 shines is connectivity. You can use a wide variety of gaming monitors on this graphics card as it has several ports. On the back of the card, you will find one DVI port, two HDMI ports, and two Display Ports.
The Ultimate Question: Is the MSI RX 470 good for gaming?
With full support for DirectX 12, the RX 470 is compatible with every available modern game. Although not designed for 4K gaming or streaming, this GPU is still competitive for lower-resolution gaming. We expect average performance for a graphics card in this price range, but the question remains: is the MSI RX 470 good for gaming?
We compiled benchmarks from across the internet to find out. We tested the card at 1080p resolution with some of the most popular games to find out how it stacks up to its predecessor: the R7 370. Overall, the results are pretty impressive, especially considering this card's low price point. Have a look at the benchmarks to see for yourself:
| Title | AMD R7 370 | AMD RX 470 |
| --- | --- | --- |
| Overwatch | 67 + FPS | 122+ FPS |
| The Witcher 3 | 32+ FPS | 59+ FPS |
| Total War: Warhammer | 32+ FPS | 71+ FPS |
| Doom | 43+ FPS | 123+ FPS |
| Rise of the Tomb Raider | 35+ FPS | 63+ FPS |
| Far Cry Primal | 29+ FPS | 49+ FPS |
| Mirror's Edge Catalyst | 18+ FPS | 39+ FPS |
| Tom Clancy's The Division | 30+ FPS | 53+ FPS |
As expected, the newer card beats the previous generation in the benchmarks. If you are coming from an older AMD graphics card, the RX 470 will be an improvement in almost every game.
Even though the RX 470 can't compete with more powerful GPUs from Nvidia, such as the RTX 2000 series or RTX 3000 series, it is still good for lighter games. What makes it a more attractive choice is the lower price range.
MSI RX 470: Pros and Cons
Pros:
Very affordable
Good for light gaming
Modern features
Cons:
Not good for demanding games
Not as energy efficient as similar Nvidia GPUs
MSI RX 470: Buy it if…
You want a decent entry-level graphics card for playing older, less demanding games. When upgrading from one of AMD's lower-end graphics cards, you'll notice a huge improvement with the card.
MSI RX 470: Don't buy it if…
You want to play the latest games on the highest resolutions. Although the RX 470 is a powerful enough card for most users, it really struggles with the newer games. If you just want to play older titles like Overwatch and Doom, then the card won't disappoint.
Up Next…
Still looking for more information about graphics cards? Check out these articles.
We earn a commission if you make a purchase, at no additional cost to you.