Electric vehicles (EVs) have become popular among Delaware drivers, who increasingly opt for these eco-friendly and cost-effective cars. As of 2023, several popular EV models have joined the list of the most popular EVs in Delaware.
These vehicles have several benefits, such as long driving ranges, impressive acceleration, and spacious interiors. Furthermore, many qualify for tax exemptions and other incentives, making them even more appealing to potential drivers.
No matter if you're searching for a stylish sedan or a spacious SUV, there is an electric vehicle (EV) on the market to meet your requirements. In this article, we'll look in-depth at eight of Delaware's most popular EVs and discuss what sets them apart from other models.
Tesla Model 3
This mid-size sedan offers impressive performance and features at its curb weight of around 4,000 pounds, depending on the model. This allows it to accelerate from zero to 60 miles per hour in just 4.1 seconds — one of its class's fastest cars of its class.
Moreover, with top speeds of up to 140 miles per hour, the Model 3 comes in three trim levels: Standard Range Plus, Long Range, and Performance versions. One of the primary reasons for the Model 3's popularity is its relatively affordable price point compared to other luxury EVs.
The Standard Range Plus version starts at around $40,000, while Long Range and Performance versions cost $46,000 and $55,000, respectively. Furthermore, buyers eligible for federal tax credits can further reduce their purchase costs with this vehicle.
Another factor contributing to the Model 3's appeal is its sleek design, spacious interior, and high-tech features. It has a minimalist interior with an expansive 15-inch touchscreen display that controls most functions, such as climate control, entertainment, and navigation.
Additionally, this car comes equipped with advanced safety equipment like cameras and sensors that enhance visibility, detect nearby cars, and assist with parking.
In addition, the Model 3 has an impressive range of up to 358 miles on a single charge, depending on the model and driving conditions. Thanks to its long-range capability and fast charging network — including several Supercharger stations throughout Delaware — this car makes for convenient daily commuting, as well as long-distance travel.
Tesla Model Y
Another one of the most popular EVs in Delaware is the Tesla Model Y, a mid-size SUV with an impressive range of up to 330 miles on one charge. Based in America, this company produces electric cars, solar panels, and energy storage systems.
The Model Y was the top-selling electric vehicle in both 2021 and 2022, surpassing even Tesla's Model S at 70% of their EV sales. The Model Y is renowned for its performance, efficiency, and spacious interior. With a top speed of 155 mph and acceleration from zero to 60 mph in just 3.5 seconds, the vehicle's battery pack boasts a nominal rate of 400 volts.
The Model Y also boasts advanced safety systems like automatic emergency braking, lane departure warning, and adaptive cruise control. Tesla's Supercharging network allows Model Y owners to charge their vehicles at stations along the way.
The Model Y ranges in price from $41,190 to $63,190, depending on the model and options selected. A federal tax credit for electric vehicles — which may increase or decrease costs — could further reduce purchasing a Model Y.
Chevrolet Bolt EV
In 2017, Chevrolet unveiled the Bolt EV, featuring a front-wheel-drive hatchback powered by one motor and boasting an impressive 65-kilowatt-hour battery pack for an all-day range. In 2022, the Bolt EV underwent some minor improvements but mostly kept its features from previous models.
Consumers have praised its spacious interior, reliable driving range, and affordable starting price of $27,495. As such, it became one of the cheapest new cars available in 2023 and significantly undercut Tesla Model's prices.
The Bolt EV is a zero-emission vehicle with enough battery range for up to seven city and suburban travel days. With its straightforward drivetrain and impressive range at its price point, the Bolt EV makes for an attractive alternative to other electric vehicles, such as the Mazda MX-30.
Also, the Bolt EV's price dropped by $6,000 in 2022, making it more accessible and desirable to a wider range of consumers. Unfortunately, its history and prospects may no longer be bright. General Motors reportedly plans on ending production in November 2023.
Nissan Leaf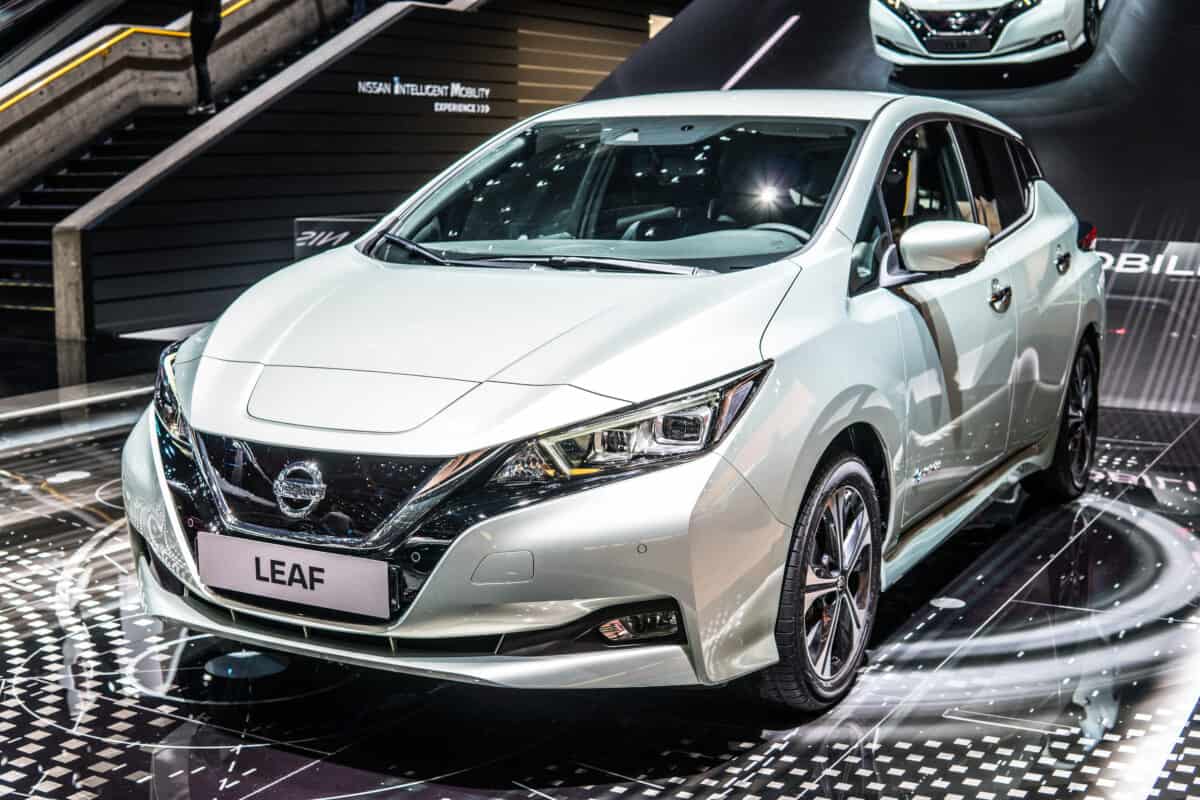 Nissan created the Leaf as the first 50-state electric vehicle designed for everyday use, and its impressive range and balance between quality and price have resulted in strong sales numbers.
The 2022 Nissan Leaf offers a range of 150 miles on one charge and comes with two powertrains depending on which trim level you select. At just $27,400 or up to $20K after applying tax credits of $7,500, this electric car is one of America's most budget-friendly models.
In 25 states, the Leaf is the most sought-after used electric vehicle, with the highest sales of any EV model. It achieved 400,000 global sales — making it the first EV to do so — and held the title of best-selling EV in America until recently.
Ford Mustang Mach-E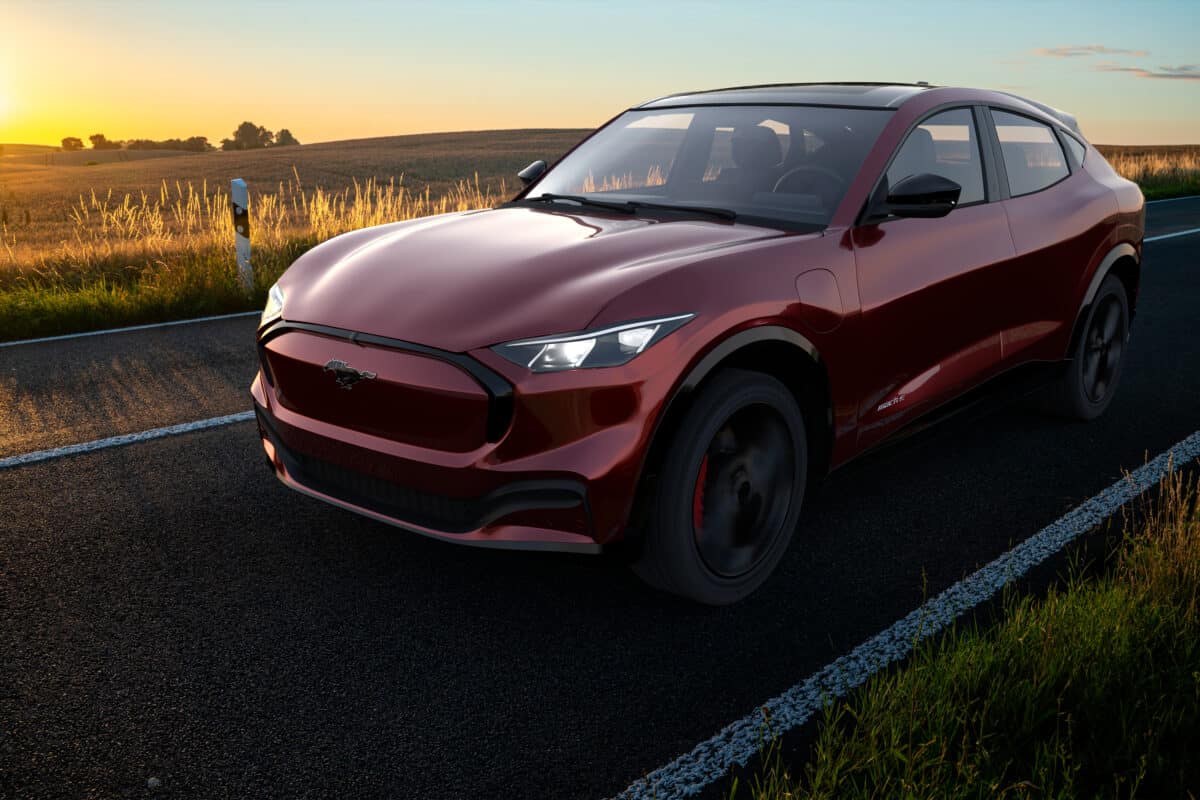 The Ford Mustang Mach-E is an electric vehicle that has gained popularity in the state, becoming one of the most popular EVs in Delaware. It features a rear-drive system with an impressive large motor between the rear axles, producing 255 horsepower and 306 lb-ft of torque.
With its standard battery size, you can travel up to 230 miles on one charge; adding a small front motor gives it all-wheel-drive capability. Ford CEO Jim Farley hopes the Mach-E can be Tesla's first mass-market rival. Its price point certainly supports this opinion.
The Ford Mustang Mach-E is the newest member of their family, featuring advanced technology like BlueCruise for hands-free highway driving. You can upgrade to the 2023 Mustang Mach-E SUV. It has an impressive exterior and interior design and powerful performance on the road.
The Mach-E is not always easy to locate. This is because users report dealerships still charging markups on America's second most popular electric crossover. However, Ford has addressed some of the problems experienced during the launch of both models. Ford CEO Jim Farley acknowledged them publicly for what they are.
Audi e-tron
With its 95 kWh battery and twin electric motors generating 355 horsepower and 414 pound-feet of torque, this electric vehicle can charge from 5% to 80% in just 22.5 minutes when connected to a DC fast charger.
Audi currently offers several e-tron models, such as the e-tron, e-tron Sportback, e-tron S, and Q4 e-tron. In 2026, however, Audi plans to release only electric models. They believe this will ensure their relevance within the auto market.
The e-tron is an all-wheel-drive SUV equipped with a 95.0 kWh lithium-ion battery pack. It uses just 81.0 kWh of its capacity, leaving enough buffer to ensure long battery life. The charge time for this battery is around 31 minutes.
The e-tron is a performance car that sacrifices some comfort and efficiency for sportier driving dynamics. It has an impressive towing capacity, capable of towing large travel trailers without needing to charge first.
Volkswagen ID.4
As the first all-electric compact crossover SUV from Volkswagen's ID subbrand, this vehicle offers an impressive range of 250 miles compared to other electric models of its class.
The ID.4 features a main landscape display with most controls accessible via its touchscreen and tailored buttons for quick access. It boasts a spacious interior, a generous tech package, and a 250-mile range. It was tested on a road trip from Portland, OR, where it covered 189 miles at an average of 2.6 miles per kWh while using 89% of the battery's state charge.
The ID.4 is built upon the Volkswagen Group MEB platform, an electric car modular architecture also featured in the ID.3. Initially showcased at the Frankfurt motor show 2019 in 2019, this electric vehicle has since gone on to sell 190,000 units to customers around the world.
Chattanooga, TN, assembled the 2023 Volkswagen ID.4 EV SUV. The engineers designed it to fulfill all your needs. This is by ample space, advanced tech features, and three years of unlimited 30-minute charging sessions at Electrify America DC Fast Chargers.
Kia Niro EV
Weighing just 3,800 pounds, it's one of the lighter EVs available. The 2023 Niro EV comes in two trim levels: Wind and Wave. Starting at $39,550 for the entry-level Wind, which shares its powertrain, battery pack, and chassis with the Wave model.
With an impressive 253 miles range on a single charge, families looking for long-range electric vehicles should look no further than this spacious yet affordable model from Kia.
The Niro EV is capable of DC fast charging at 85 kilowatts. This takes an estimated 45 minutes to charge from 10% to 80%. The Niro EV offers plenty of energy storage options. This is due to its 201 horsepower and 188 lb-ft of torque on tap, plus a 64.8 kWh battery pack,
Kia has long been a leader in electrification, and their Niro EV is no exception. For those looking for an affordable alternative to the Niro EV, Kia offers hybrid and plug-in hybrid alternatives starting at $27,785 (hybrid) and $35,000.
Conclusion
The popularity of electric vehicles (EVs) in Delaware depends on various factors. This includes affordability and accessibility of charging stations. Delaware can expect an uptick in electric vehicle registrations due to the growing demand for environmentally friendly automobiles.
Nonetheless, the growth may be slower than anticipated in this space. This is because of a lack of significant infrastructure improvements, like more accessible charging stations and reduced EV prices.
The image featured at the top of this post is ©Jon Bilous/Shutterstock.com.