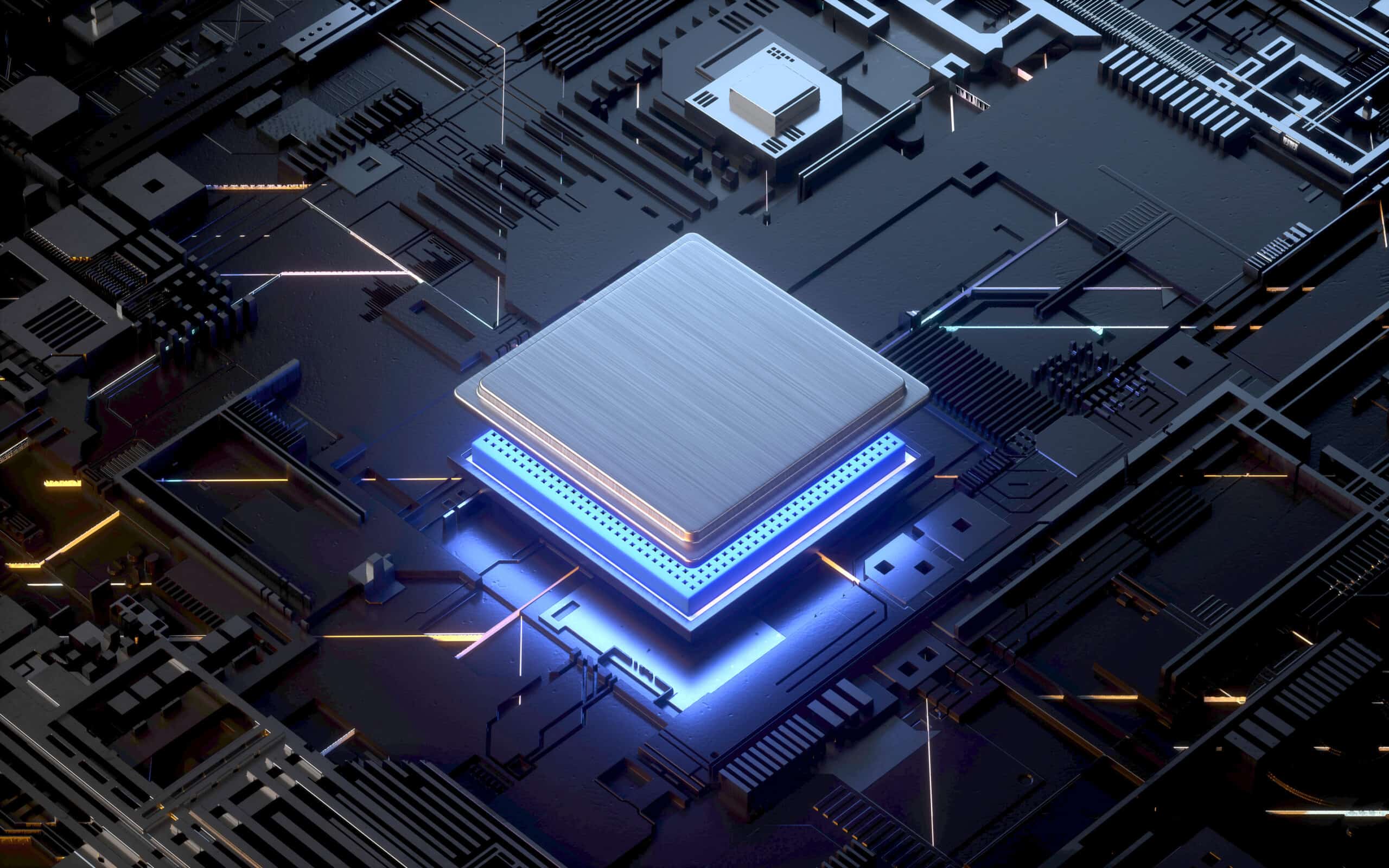 Key Points
Best overall computer chip: AMD Ryzen 5 5600X.
Best computer chip for Gaming: Intel Core i7-12700K
Best bang for your buck: AMD Ryzen 7 5800X
If you're in the market for a new CPU, there are a lot of options to choose from — that is if you're a fan of AMD or Intel. These two semiconductor giants are the major players duking it out for your money. As we mentioned in a previous article, AMD has been gaining ground on Intel for the last few years.
AMD's 5000 series has left Intel reeling from a performance standpoint, and the finances of both companies are starting to reflect the shift.
 This has pushed both companies to produce a wide variety of chips for all users.
While this can be a boon for experienced PC builders, but it can also get confusing when comparing chips from such a narrow range of companies. That said, here is our ranking of the seven most popular chips on the market today. This list is based on sales data from Amazon and New Egg, user review scores, and quality.
Top Speeds
We earn a commission if you make a purchase, at no additional cost to you.
At the top of this list has got to be the AMD Ryzen 5 5600X. It is a great mix of value, performance, and compatibility, making it a best seller. The six-core, 12-thread processor is marketed as a pure gaming chip, and it has the specs to back it up.
It benchmarks much higher than other mid-range competitors. It also has a very high boost clock threshold, but the base clock is a little slower than Intel's i5-10600K.
While gaming is the primary focus of the chip, it is also great for a mid-range workstation. You can expect faster render times for videos and animation than other mid-range chips. It also has an AM4 chipset so there is no need to spend more money on a new board if you're already in the AMD ecosystem.
The only real drawbacks are a lack of integrated graphics and a bit higher price compared to past Ryzen chips. That said, lack of integrated graphics is really only an issue if you can't afford a GPU. If you are already planning to invest in a GPU, this isn't something to worry about.
The price is also a bit higher than past Ryzen chips in this range. Luckily, right now you can pick up the chip on Amazon and New Egg for $199.
Check out AMD Ryzen 5 5600X on Amazon.
Intel Core i7-12700K Desktop Processor 12 (8P+4E) Cores up to 5.0 GHz Unlocked  LGA1700 600 Series Chipset 125W
Intel Core i7 3.60 GHz processor offers more cache space and the hyper-threading architecture delivers high performance for demanding applications with better onboard graphics and faster turbo boost
The processor features Socket LGA-1700 socket for installation on the PCB
25 MB of L3 cache to boost the instruction processing and system performance
Intel 7 Architecture enables improved performance per watt and micro architecture makes it power-efficient
To boost graphics and visual quality, the chipset has a built in Intel UHD Graphics controller
We earn a commission if you make a purchase, at no additional cost to you.
AMD may have given Intel a bloody nose but that doesn't mean they are out of the fight. As of February, the Intel Core i7-12700K was one of the best-selling chips across a variety of retailers. It's a lot easier on the wallet than any i9 chips, without sacrificing performance.
The i7-12700K has 12 cores, 8P cores and 4E cores, and 20 threads. For those that don't know, Performance, or P, cores represent multithreading while Efficiency, or E, cores are single threads. This is a part of the new Alder Lake hybrid x86 design, putting it back in the fight with AMD's 5000 series chips.
The price is also more forgiving than the competition. When AMD upped its prices with the 5000 series in 2020, Intel built a strategy around value. The 12700K is more bang for the buck than both the Ryzen 7 and even Ryzen 9 while maintaining peak performance. It's clear that Intel has bounced back from the ropes and the fight rages on.
You can pick this chip up on sale at Amazon for $377.99 right now.
Check out Intel Core i7-12700K on Amazon.
Best for Gaming
We earn a commission if you make a purchase, at no additional cost to you.
The AMD Ryzen 7 5800X is the next step up from the Ryzen 5 5600X. It's built with the same Zen-3 microarchitecture with eight cores and 16-threads. Zen-3 has upped AMD's game in performance by vastly reducing memory latency and boosting efficiency. Gamers can expect a smooth, next-gen experience from this chip.
This chip also benefits from a high boost clock threshold for gamers looking to push the limits of their machines. As a workstation, the added core count makes it great for editing 4K footage with reasonable render times. Despite the additional cores, the Ryzen 7 5800X doesn't seem to outperform the Ryzen 5 5600X in gaming benchmarks. It also lacks integrated graphics, unlike its Intel contemporaries.
When this chip was originally released in 2020, even AMD loyalists scoffed at the price. At $449 this chip still isn't cheap, but, like the 5600X before it, you can pick it up on Amazon right now for $299. A great deal for a beastly processor.
Check out AMD Ryzen 7 5800X on Amazon.
Best for Complex Applications
We earn a commission if you make a purchase, at no additional cost to you.
AMD might have closed the gap in the battle for chip supremacy but Intel remains one of the largest chip companies in the world. The Intel Core i9 12900K is proof of what Intel is capable of at the height of its powers. The Alder Lake flagship chip was a huge success for Intel when it first came out. It sports 16 cores and 24 threads, but since this is the Alder Lake configuration, those are no normal cores. The 12900K is rocking 8 P cores and 8 E cores.
Alder Lake chips work a little differently than you're probably used to. Before you take the core count, double it, and you've got your thread count. Now, the core might be the same but depending on the number of P and E cores, the threads might seem uneven. This shows that the Core i9 12900K is the pinnacle of power in this new configuration.
It is the cream of the crop for high-end gaming and makes for a powerful workstation. Also, it's priced at $569.89 on Amazon, so it's cheaper than AMD's high-end options. A special edition also exists, the 12900KS, an unlocked version of Intel's Flagship. While technically faster, the KS has had a lot of issues with heating and it sucks a lot of power, so we decided to go with the original.
Check out Intel Core i9 12900K on Amazon.
We earn a commission if you make a purchase, at no additional cost to you.
Staying at the high end of this list is the AMD Ryzen 9 5900X. Like the rest of the 5000 series Zen-3 chips, the 5900X was finally able to stand toe to toe with Intel. The single-core, multi-threaded processor has 16 cores and 32 threads with a base clock of 3.7 GHz.
This processor is a powerhouse for gamers and content creators alike. It's the highest-end chip in the 5000 series, besides the 5950K which specs a little higher, but comes at a price. It was originally priced at $549 but right now you can pick one up on Amazon for $389.99.
If you're interested in learning more about the Ryzen 9 5900X, there is a full review at history-computer.com.
Check out AMD Ryzen 9 5900X on Amazon.
How to Pick the Right CPU: Step by Step
Cores and Threads
Cores are the heart of the CPU's processing power. They are often called the "brain" of the chip because they handle all of the calculations and processes that are needed for a computer to operate. The more cores, the more computing power is available. If you are dealing with a lot of applications or tasks, having a higher core count is going to help you.
But that isn't the only thing that indicates performance. Threads are what is created by processes like running applications or rendering assets. Each thread is responsible for running a process. Each core has at least 2 threads, meaning that's how many processes each core can comfortably deal with. Now, that is a generalization but in working terms, that is what cores and threads do.
So, when you are looking for a new processor you should be thinking of things like this — each application I want to run takes calculations, the more cores, the more calculations. So, if you want to run one game plus Discord and maybe Chrome or Firefox, you really don't need much in the way of cores and threads. Clock speed, however, is a different story.
Clock Speed
You have no doubt seen CPU speed valued in GHz but you may not know what that means. Basically, it refers to the speed at which your CPU can do calculations. A higher clock speed equals a higher rate of completion. CPUs do calculations in cycles, a cycle represents one second. Each GHz value is billions of calculations per second.
This is where overclocking comes in. If you are looking to make your computer faster, you can push the clock speed of your CPU in order to do calculations even faster. This is great for gamers who want to avoid lag, especially in heavy-load AAA First Person Shooters.
Understanding what you need is key to getting the right CPU. Make sure you know what you are going to use the PC for and you will save yourself time, money, and a lot of headaches.
What To Know Before Buying a Computer Chip
That's our list of the most popular CPUs out there right now. This list is by no means comprehensive so we wanted to give you some tips for the next time you're on the hunt for a new PC chip.
Budget
First-time PC builders might be tempted to go for the highest-end processor they can afford and if you're not on a budget, go for it. If you are a bit strapped for cash, remember that it's the whole build that matters, not just one component. If you are looking to push graphics limits, then getting a mid-range CPU and investing in the GPU is the way to go. Figure out what you need before you pull out the credit card.
Gaming
More and more chips are including integrated graphics. It might seem like this could give gamers an edge but that's a bit of a misnomer. If you are willing to invest in a nice GPU, you don't need a chip with integrated graphics, plain and simple. If you're looking to play AAA games with cutting-edge graphics, you're gonna need more than what integrated graphics can offer.
But if you are looking to build a machine on a budget just to play Fortnite or Minecraft, integrated graphics can help out a lot. Understanding what you need is key to making a decision.
Don't Get Sold on Jargon
Both Intel and AMD both like to make tall claims. Even though they can both back it up, it's important not to get bogged down in the minutia. If you're a content creator looking for performance, you are gonna want a chip with a high core and thread count. Gamers really only need to worry about clock speed. Of course, if you're going to be combining the two that is a consideration but for everyone else it is moot. Figure out what your needs are based your decision on that, not the latest buzzwords!
Using Computer Chips: What it's Like
So, the specs are important but specs don't always equal quality. There are other factors to look into as well. CPUs that have a higher core count also tend to have issues with overheating. Getting the right cooling is important. If you are dealing with more lag or crashes than you should be with a high-end chip, it's probably a good idea to look to a cooling upgrade.
There is also the difference between tiers of chips. The higher the core count, the smoother multitasking, rendering 3D assets, or exporting videos will be.
Architecture also makes a huge difference. You might have 8-cores/16-threads in your Intel processor but if you are using an older chip without the powerful Alder Lake configuration, it isn't going to feel as good as a new-gen Intel processor. So, you might be tempted to go for the older chips due to price but that isn't always the wise decision.
The Breakdown
Put simply, right now is a great time to be a PC builder. Since AMD and Intel are constantly one-upping each other in the fight for performance dominance, chip technology is evolving rapidly. Before AMD released the 5000 series and Zen-3 architecture it would have been crazy to see a list with more AMD chips than Intel.
But things are still in the air, these two companies are doing everything they can to set themselves apart and if Intel's latest pricing strategies are any indication, PC builders, gamers, and content creators will probably reap the benefits.
Next Up…