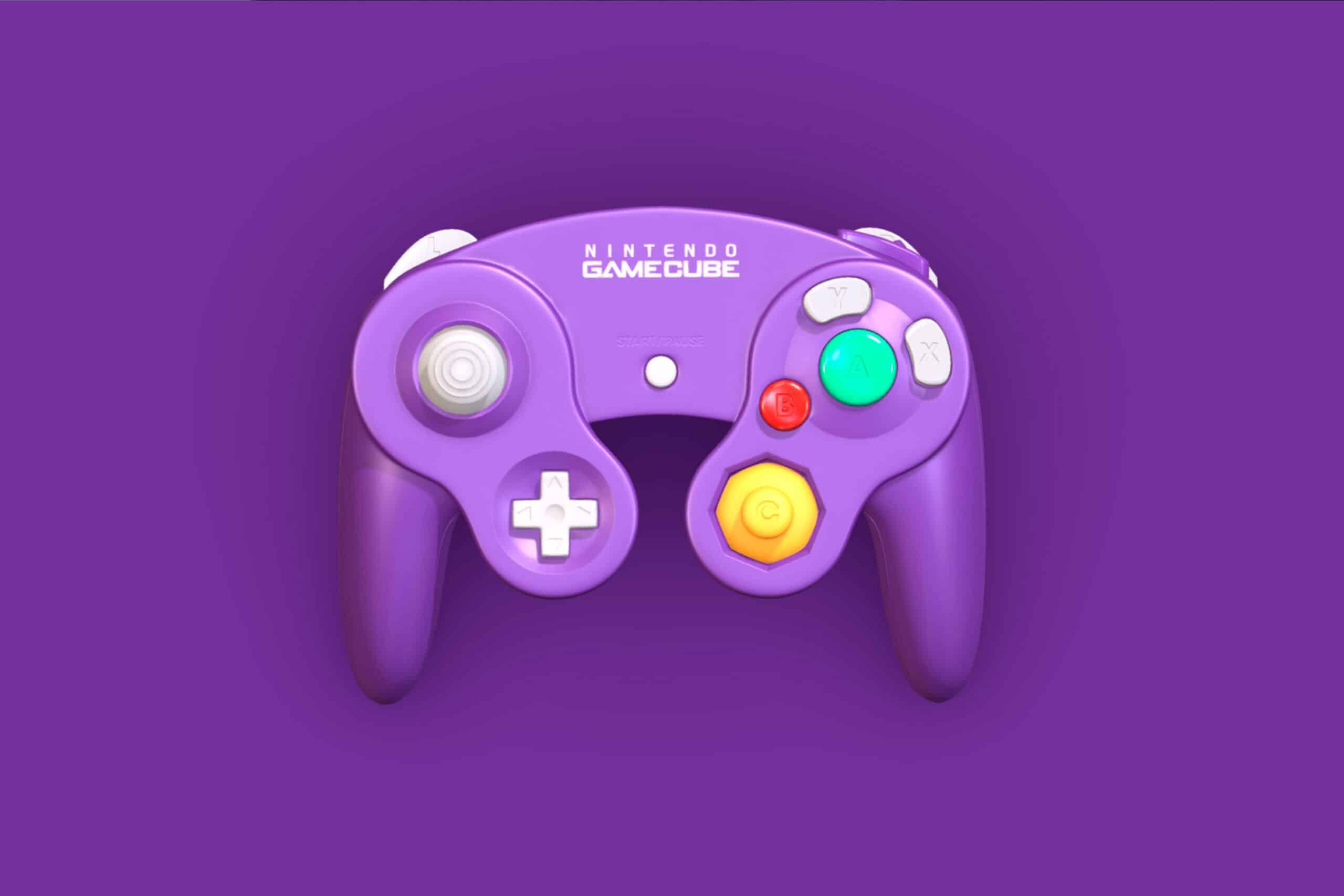 GameCube is remembered fondly by many gamers from the early 2000s. Despite the machine lacking the power of its competitors, it made up for it with some stellar games. Finding the most expensive game for the GameCube may seem like a pretty easy task. But there are many factors in determining what the most expensive game is.
Before we get started, let's set some rules for calculating value and how our list is put together. We used Price Charting to find the most expensive games currently on the market. But that's not enough, so today we'll be looking at the most expensive complete-in-box used games for the GameCube.
In addition, we're only including North American releases and excluding any multi-packs or game bundles. So, after sorting through pricing data for the console, here are the most expensive GameCube games you can buy today.
Most Expensive GameCube Games
Disney Sports Basketball
One of the most expensive games currently available in the U.S. for GameCube is Disney Sports Basketball. It is certainly one of the strangest titles to make it to a most expensive list. That's because games based on movies and TV shows are pretty poor, combined with the fact that sports games also fare poorly. But this wasn't one of those games because it was made by Disney.
In the early 2000s, Disney was pushing video game content very hard, and they did have quite a bit of success in those early days. However, they also had a lot of flops, and Disney Sports Basketball was certainly one of them. Not only did the game sell poorly, but the gameplay and controls were pretty terrible as well.
In fact, the only redeeming quality of the game is the ability to play some of Disney's most well-known characters. The dialogue and announcing are also pretty good, but the ancillary players are a big letdown, considering they could have used actual Disney characters. If you want to purchase a complete-in-box copy of the game today, it sometimes averages $800.
Cubivore
The other most expensive game currently available on GameCube is called Cubivore. One of the unique things about the game is that it was a holdover from the unreleased Nintendo 64 Disk Drive. Because the developers designed Cubivore with the Nintendo 64 hardware in mind, its graphics are pretty lacking for the Gamecube.
Strangely enough, the game was actually published by Nintendo in Japan, but in North America, it was published by Atlas. What's odd is how poorly the game sold, considering Nintendo was willing to put its name on it. However, this can be attributed to the overwhelmingly mediocre scores given to the game by critics.
But, if you've never seen this game before, it is definitely one of the weirdest games available on the GameCube. You play as a cube who goes around eating pieces of meat and then mutating into those pieces of meat. Despite being an oddity, its gameplay definitely isn't anything special, and its limited release aids in its ridiculously high price.
NCAA College Basketball 2K3
If having one sports game in the top five most expensive games on the GameCube wasn't strange enough, hold on because it's about to get worse. Sports games are notoriously overproduced, and there is a new game out every year that drives prices down. However, one of the biggest exceptions to this is NCAA College Basketball 2K3.
What makes NCAA College Basketball 2K3 so noteworthy is that it's the only title from the series to make it to the GameCube. It is also the only college basketball game to be released on the GameCube console. What's also notable is the game was developed by Sega Sports rather than EA (who later obtained the rights) or 2K.
Unlike the previous two entries on this list, another thing that sets NCAA College Basketball 2K3 apart is that it is actually considered a pretty good game. Of course, the gameplay will seem a bit dated today, but it was nonetheless impressive for its time. If you're feeling nostalgic about playing college basketball on the GameCube, this title will set you back around $350.
Fire Emblem Path Of Radiance
Next up, we have Fire Emblem Path of Radiance, which was released towards the end of the GameCube's life cycle. Today, Fire Emblem has a pretty big following, but it still fails to get the recognition that many other AAA games do.
But put yourself in the year 2005, and little was known about the series. Despite being around since 1990, Fire Emblem still had not received a console release in North America.
Therefore, Fire Emblem Path of Radiance is the first game in the series to be released on a home console. Unfortunately, it didn't do very well despite having solid gameplay and ratings. The graphics still hold up pretty well, but it's obvious that these are from a bygone era. Gameplay is set up as an RPG where you battle for territory.
Much of the game's dialogue is through text on the screen, but there are some pretty good cutscenes. The biggest downfall of the game is just how rare it is now. Because the franchise's following has grown so much, many gamers want to experience this first entry. This has led to a soaring price.
Chibi-Robo!
The final game we will be looking at is called Chibi-Robo!, and it may very well be the best expensive game on the GameCube console. The game was published by Nintendo, but it's another example of a title that went largely unknown during its release. Additionally, Chibi-Robo! received pretty good reviews, with many critics complementing its unique story.
Despite not being the most popular game at the time, there were actually quite a few people who played the title and grew fond of it. In the game, you play as a small robot who, oddly enough, has an extension cord coming out of its body. The addition of a power cord is a strange choice but also a limiting factor. You use the cord to recharge throughout the game.
The game is set in an open world that consists of a house where you complete quests, but also watch a family living around you. It is a unique perspective that allows the game to resonate with many players. As the word of Chibi-Robo! spread, many gamers wanted to try it out. This new interest caused the game to skyrocket.
Other Expensive Games on the GameCube
Although we've chosen to take a look at the top five most expensive games on the GameCube, you shouldn't be fooled, as there are many more. In fact, plenty of rare and expensive games have never been released in North America. Additionally, there are bundles and special releases, such as those that were never meant for retail sale.
But there are also many GameCube games that aren't rare at all but are worth quite a bit of money. Some great examples of this would be the Mario Party series, as well as other first-party Nintendo titles such as Luigi's Mansion, Mario Kart, and Super Smash Bros. All of these games are not worth hundreds of dollars, but they can easily command high prices because of consumer demand.
What to Know Before Buying Expensive GameCube Titles
Before you break out the credit card and start going crazy purchasing old GameCube games, you should know that hard-to-find doesn't equate to expensive. Some games you may not run across very often, but it doesn't mean that they are worth a fortune. Additionally, condition plays a major part and how much a video game is worth.
For instance, most collectors want the games in their case with the cover art and manual. However, there is still demand for cover art, manuals, and loose discs, as collectors will piece them together.
But the most important thing you need to know is that these prices can and do change very rapidly. Video game prices, in particular, do not always go up. In fact, prices ebb and flow with the demand for nostalgic items.
Collecting Expensive GameCube Games: What it's Like
Amassing a large collection of expensive games is great. But most gamers and collectors get a thrill from the hunt rather than seeing the game sit idly on a shelf.
Speaking of which, don't forget to actually play the games, as many collectors rarely take the time to enjoy their collection. Finally, if you just want to play a particular game for an affordable price, check to see if it has been re-released on a modern console.
But buying a bunch of games isn't the end of spending money. You will have to properly display your collection, and take special care of these ultra-rare titles. One of the best options are protective cases for the most expensive games. Additionally, you should track the games you own and the value of your collection with a site like Price Charting.