If you're a fan of classic Metroidvania games, then you're in for a treat! Nintendo's latest offering, Alice Escaped!, is an action-adventure game that will keep you entertained for hours. It offers a new, mysterious world with familiar characters such as the Mad Hatter, the Cheshire Cat, and Humpty Dumpty. Usada and Kotora are the main protagonists. They must go into the wild to chase after Alice, who is hidden in an enigmatic world. Going through the game, players will discover each choice has immediate consequences and each character has a hidden agenda. The icing on the cake is that the game has multiple endings. You can explore all of this and more when Alice Escaped! launches for Switch and PC on January 27, 2023.
This article will examine the game's storyline, gameplay, features, release date, and platforms.
Metroidvania Games
Metroidvania games are side-scrolling action-adventure games that have become popular over the years. These games are structured for exploration, platform gaming, and RPG-style elements.
The term "Metroidvania" is a portmanteau of the two classic games, Metroid and Castlevania. Fans coined the term to describe games resembling both titles.
The gameplay of Metroidvania games typically involves exploring a large, interconnected world. Players must solve puzzles, defeat enemies, and find hidden items to progress through the different stages. They often feature nonlinear game progression, and players can explore the world in any order. As a result, it often leads to discovering new areas and secrets that can help the player progress.
The genre has come a long way since its early days and currently has a selection of close to 200 games. From classic titles like Castlevania and Metroid to modern hits like Hollow Knight, there's something for everyone on the Metroidvania games list.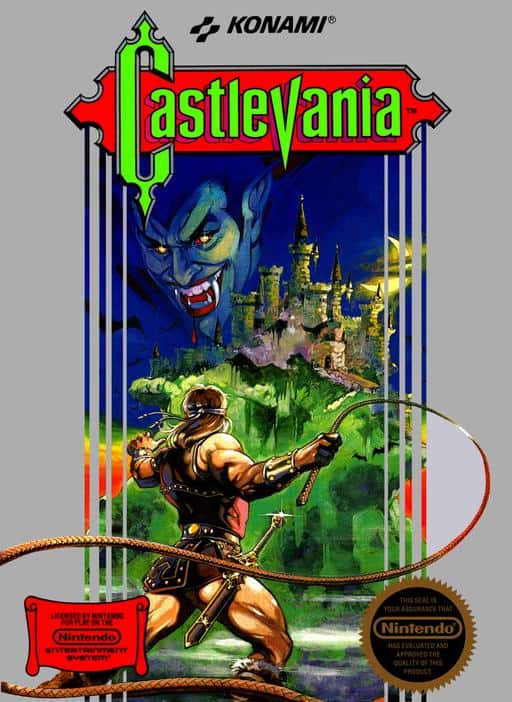 Whether you're a seasoned veteran or a newcomer to the genre, you'll find plenty of games to keep you busy. There's a wide variety of styles and themes, from retro pixel art to lush 3D landscapes. The list is constantly growing, with more Metroidvania games being released yearly. No matter the kind of game you're in the mood for, you're sure to find something you'd love on the Metroidvania games list.
Alice Escaped! New to Metroidvania
Alice Escaped! is a Metroidvania game developed by Sekai Project and illuCalab for the Nintendo Switch. The game follows the story of Alice, a girl who finds herself in a strange world full of monsters and other hostile creatures. Usada and Kotora have to chase after Alice to save her before they can return to their world. The game features a unique art style and classic exploration-based gameplay. Players take on the roles of Usada and Kotora and must explore the world, fight enemies, and complete puzzles to progress.
Alice Escaped! Storyline
Usada and Kotora are in the library one summer day doing their homework. Kotora is serious about her studies, but Usada keeps building castles in the air. Usada starts exploring the library for books and returns with an exciting book to show Kotora. Kotora is confused for a second before a piece of paper falls out of the book. The paper says, "Find Alice." When they read the words, a blinding light suddenly envelops them and they appear in a mysterious land.
Overview of the Gameplay
Alice Escaped! is a side-scrolling action-adventure game with classic exploration-based gameplay. Players take control of Usada and Kotora as they explore the enigma of Alice's world. The game features a mix of platforming, exploration, and combat. Players get to fight with various bosses through each world and capture crystals along the way until they reach the final battle where they save Alice.
The two characters have a tag team battle system. Usada can swing her giant hammer, while Kotora has a submachine gun and bomb that takes out enemies from a distance. Changing between the two produces a combo with powerful melee attacks. The more enemies you defeat, the more you build up your chance-gauge to deliver devastating blows to the enemies.
Alice Escaped! has a nonlinear game progression. Players can explore the world in any order to discover new areas and secrets that can help them progress. Various items are also found throughout the game, which can upgrade the character's power to make them stronger.
Details to Watch For
There are plenty of skill crystals as you move around the different levels. Collecting these allows you to upgrade your character's skills. The crystals also unlock new weapons and bring out unique abilities. Therefore, when unable to defeat a difficult boss, you can wander around collecting crystals to acquire new moves and skills that will help you win.
Different sections of the world also feature a death match. These are matches where you have to defeat all enemies to proceed to the next level. If you defeat them with a high-count combo or do it without taking any injury, you get a skill crystal.
There are unique crystals known as the heart crystal. These allow your hero to have maximum health. They also help to protect against powerful traps.
Key Features of Alice Escaped!
The game has two difficulty levels
There are two playable characters, Usada and Kotora
The game's visuals mix 2D and 3D with a vibrant color palette
PicPicGram illustrated the game characters
illuCalab developed the game
Game Release Date and Platforms
The game publisher and developer revealed that the game would premiere on Nintendo Switch on January 27, 2023.  
The game will also be available in PC versions. Players will require PCs with the following minimum requirements.
| Property | Recommended Requirements |
| --- | --- |
| OS | Windows 10 and above |
| Storage | 1GB of available storage space |
| RAM | 2GB |
| Processor | Core i3 and above |
| Direct X | Version 10 |
| Graphics | 1280 * 720 |
PC requirements to play Alice Escaped!
Players interested in Alice Escaped! can look at the game's previews and trailers. In addition, the game's official website features a variety of screenshots and videos, which give players a glimpse of the game's visuals and gameplay.
Potential for Alice Escaped! on the Nintendo Switch
Alice Escaped! is sure to be a hit on the Nintendo Switch. The game's visuals are a perfect fit for the console and its intuitive controls make it easy to play on the go. The game's nonlinear progression also allows players to explore the worlds in any order, and the unexpected endings make the game exciting and unpredictable. There are familiar bosses, in addition to the new ones, to challenge any player. All these features are ideal for the Nintendo Switch, given its dedicated screen and switchable modes and controls.
Best Console
Nintendo Switch
3 Play Styles: TV Mode, Tabletop Mode, Handheld Mode
6.2-inch, multi-touch capacitive touchscreen
4.5-9 plus hours of battery life
Up to 8 consoles can be connected for local wireless multiplayer
Model number: HAC-001(-01)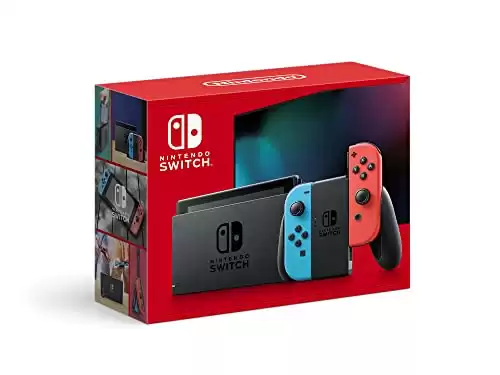 We earn a commission if you make a purchase, at no additional cost to you.
Conclusion
If you're looking for an exciting and challenging game, Alice Escaped! is a perfect choice. This Metroidvania-style game is full of puzzles, enemies to fight, and secrets to uncover. It's also set in a vivid world with beautiful graphics and a soundtrack that will keep you coming back for more. The best part of Alice Escaped! is the sheer variety in the gameplay. From epic boss battles to platforming sections, there's something for everyone. The game is full of hidden upgrades and collectibles, giving you plenty of reasons to explore every inch of the world.