Over the past decade, we have witnessed the rising dominance of VR devices. This rapid development of technology has begun to truly transform entertainment as we know it, from consuming content like shows and movies to sitting courtside at NBA Finals games. As competition in the VR sector heats up, two options are routinely pitted against each other — Meta Quest 3 vs. Samsung Gear VR.

The Meta Quest 3 and Samsung Gear VR both offer their own unique experiences. Each comes at a different price point, with different features and large content libraries. This article will break down the similarities and differences between the two devices to help you determine which may be the right VR headset for you.
Meta Quest 3 vs. Samsung Gear VR: Side-by-Side Comparison
| Category | Meta Quest 3 | Samsung Gear VR |
| --- | --- | --- |
| Release Date | October 10, 2023 | November 27, 2015 |
| Design and Comfort | Modern, sleek design; adjustable head strap | Lightweight and colorful design |
| Content Availability | Vast Oculus store access | Oculus store with select content |
| User Experience | Standalone device; intuitive controllers | Requires compatible Samsung phone; new VR-centric controllers |
| Audio-Visual Quality | High-resolution display with built-in audio | Depends on phone quality; 3D audio support |
| Price | Premium; provides a standalone experience | Affordable; all dependent on phone model |
| Recommendation | Ideal for those wanting a complete VR package | Perfect for Samsung phone users and beginners |
Meta Quest 3 vs. Samsung Gear VR: What's the Difference?
In an era where technology continuously breaks barriers, virtual reality (VR) stands as a shining testament to human innovation. VR offers users an escape from reality, projecting them into worlds and scenarios they could only dream of. This immersive tech isn't new — it's been a dream in the making for decades.
From the rudimentary VR in the late 20th century to the advanced systems of today, the journey has been nothing short of revolutionary. Two significant players shaping this VR narrative are Meta and Samsung. Both giants have pioneered VR headsets that have set benchmarks for competitors.
Meta Quest 3
The Meta Quest 3 is a product from Meta, formerly known as Facebook. This shift in name indicates a renewed commitment to the world of augmented and virtual reality, and the Meta Quest 3 exemplifies this dedication. As a standalone device, it promises users an unadulterated VR experience without the encumbrances of wires or external hardware.
The designers crafted the headset with user comfort as a top priority. Users can enjoy prolonged sessions without feeling the weight or strain, which is crucial due to VR's immersive nature. With a vast library of apps, games, and experiences accessible via the Oculus Store, boredom isn't an option.
The visual and audio components are engineered to be top-notch, ensuring that users are not just observers but active participants in these virtual worlds. Beyond the specs, what truly sets the Meta Quest 3 apart is its vision for the future. It's not just about gaming or entertainment. It's about social connection, professional collaboration, and expanding the horizons of what's possible in a virtual space.
Samsung Gear VR
Samsung has always been at the forefront of technological innovations, particularly in the mobile space. So, it's no surprise that they ventured into the world of VR with the Gear VR. This device is a unique blend of Samsung's mobile mastery and Oculus's VR prowess, as it requires a compatible Samsung phone to function. By harnessing the power of their high-resolution screens and processing capabilities, Samsung provides users with a VR gateway that's as accessible as their smartphones.
The Gear VR is inherently mobile, giving users the freedom to dive into VR wherever they are. While it doesn't have the standalone feature of the Meta Quest 3, this design allows Samsung phone users to experience VR without a significant additional investment. It's a seamless transition from the phone's interface to the VR environment, all made possible by a VR-centric controller that's easy to master.
One of the main draws for the Gear VR is its affordability, especially for those who already own a compatible Samsung phone. But don't mistake affordability for compromise. Samsung ensures that users get a premium experience, albeit with some reliance on the paired smartphone. From gaming to immersive video content, the Gear VR opens up a world of possibilities for its users.
Design and Comfort
Meta Quest 3
When it comes to design, the Meta Quest 3 leaves no stone unturned. Recognizing that users often spend extended periods in the virtual realm, the focus is on long-lasting comfort. The device showcases a balance between weight, form factor, and build quality.
The head strap, made from a plush material, evenly distributes the device's weight across the head, preventing pressure points. Padding around the eyes ensures that the device sits snug without causing discomfort. Its intuitive design is not just about physical comfort but also about seamless interaction.
The placement of buttons and the integration of hand-tracking. Plus, the ergonomic design of its controllers ensures that users can navigate virtual spaces effortlessly. With a design that minimizes sweat build-up and maximizes airflow, Meta Quest 3 embodies a future where VR sessions aren't restricted by discomfort.
Samsung Gear VR
The Samsung Gear VR represents a different approach to design. It's inherently lighter, mainly because it's an extension of a user's Samsung smartphone. This mobile-first design can be both an advantage and a limitation.
On the one hand, it offers a portable VR experience. On the other hand, its design is contingent on the smartphone's ergonomics. Sliding a smartphone into the Gear VR is straightforward, but the user experience can vary based on the phone's size, weight, and design. Some users might find it front-heavy if paired with larger phones.
However, Samsung has incorporated cushioning and adjustable straps to improve the fit and feel. Another aspect to consider is the controller. Compact and designed to mimic the smartphone experience, it's easy to use and familiar for those already accustomed to Samsung's ecosystem. The design leans heavily towards mobility and accessibility for Samsung phone users.
Content
Meta Quest 3
One of the biggest draws of the Meta Quest 3 is its access to a treasure trove of content. Being a descendant of the Oculus lineage, it boasts a vast and continually expanding library. From intense action games that push the boundaries of VR graphics to educational experiences that transport users to different corners of the globe, the variety is commendable.
Beyond just games, the Meta Quest 3 offers immersive experiences. Whether it's walking on the moon, diving deep into the ocean, or attending virtual concerts with people worldwide, the possibilities seem endless. Furthermore, Meta emphasizes creating a virtual metaverse with abundant connectivity and immersive content.
While the content is enjoyable for individual experiences, the metaverse aspect means it is also compatible with shared experiences, fostering a sense of community in the virtual world. Regular updates ensure that the library remains fresh. Developers, inspired by the device's capabilities, are continually churning out innovative apps and experiences tailored for the Meta Quest 3.
Samsung Gear VR
Best for Older Samsung Phones
Samsung Gear VR w/Controller
Offers complete 360-degree immersion with a wide field of view
Includes new social features and integrations, allowing anyone to connect and experience VR content together
Features seamless compatibility with several Samsung mobile devices, including the S8, S7, S6, and more
Includes a wireless controller
Lightweight headset for ease of use
We earn a commission if you make a purchase, at no additional cost to you.
The Samsung Gear VR, while leveraging its partnership with Oculus, presents a slightly different story. Yes, it accesses the Oculus Store, which in theory, gives it a vast array of content to choose from. However, its mobile nature sometimes becomes more of a disadvantage overall.
Because it depends on Samsung smartphones, not all apps and experiences available on the Oculus Store are compatible with every Samsung phone. Factors such as processing power, screen resolution, and even battery life can dictate the kind of content users can immerse themselves in. While popular titles and experiences are optimized for a broad range of phones, some niche or high-end apps might remain out of reach for certain phone models.
Despite these limitations, the Gear VR shines in delivering VR content that complements its mobile-first design. Quick VR experiences, 360-degree videos, and certain games tailored for shorter sessions can be incredibly enjoyable on this platform. Of course, overall, content on the Gear VR is generally consumed in a much more unique way.
User Interface Experience
Meta Quest 3
The Meta Quest 3 stands tall in its efforts to provide a formidable intuitive virtual interaction. As a standalone device, it eliminates the need for external connections, giving users the freedom to immerse themselves without any cumbersome tethers. This autonomy in design translates well into its user interface. When you put on the Meta Quest 3, the interface gracefully welcomes you into its realm.
Menus float in the virtual space, hand tracking is precise (if you choose not to use controllers), and voice commands can be used for a hands-free experience. Everything feels fluid, from launching apps to adjusting settings, creating an uninterrupted virtual journey. With its frequent updates, Meta has shown a commitment to refining this interface, making it more user-friendly with each iteration.
Samsung Gear VR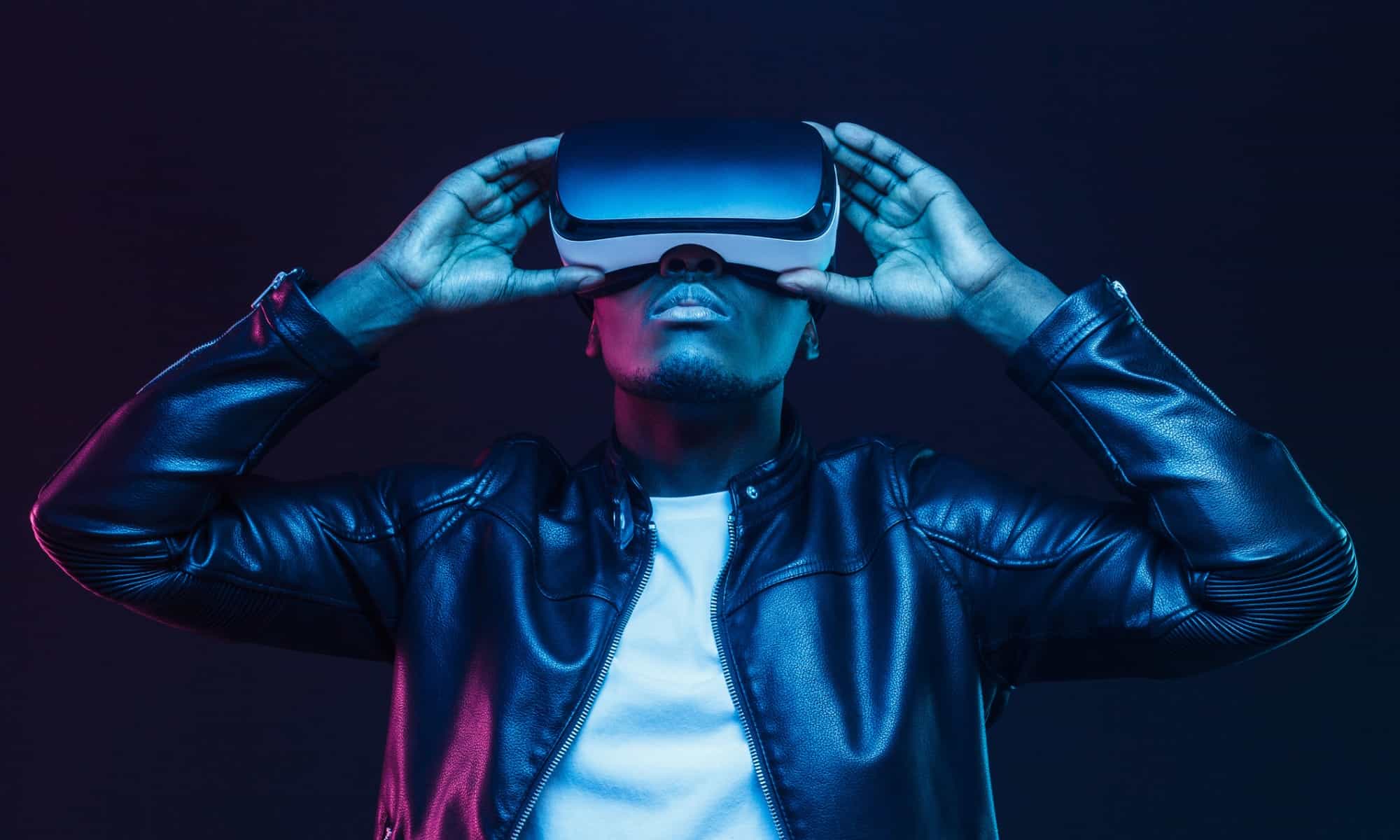 The Samsung Gear VR presents a unique proposition, serving as a bridge between the smartphone world and the virtual one. While this has its conveniences, especially for those already invested in the Samsung ecosystem, it also introduces some intricacies. Sliding a Samsung smartphone into the Gear VR is straightforward, but once in, users might find themselves in a dance between two interfaces.
The two interfaces are the VR environment and the underlying phone OS. Notifications from the phone might pop into the VR space, and sometimes users may need to remove the phone for certain adjustments, interrupting the VR experience. However, for Samsung loyalists, this setup can also be seen as an advantage.
Familiarity with the phone's interface could mean a shorter learning curve when navigating the VR menus. Plus, quick access to phone features while in VR could be convenient for multitaskers. Overall, this makes the experience relatively seamless and accessible to those not up to speed with general VR tech.
Visual and Audio Quality
Meta Quest 3
The Meta Quest 3 is sculpted with one clear vision in mind — to immerse users into a realm of unparalleled sensory experiences. This device doesn't cut corners when it comes to its visual and audio presentation. Boasting a high-resolution display that renders lifelike visuals, the Meta Quest 3 brings virtual worlds to life with clarity and vibrancy.
Whether you're traversing surreal landscapes or watching a high-definition movie, the graphical prowess ensures minimal screen-door effect and vibrant color accuracy. Not to be outdone by its visual capabilities, the audio component of the Meta Quest 3 is equally praiseworthy. Integrated spatial audio solutions create a 3D soundscape that moves with you. Whether it's the rustle of leaves behind you or a conversation happening off to the side, the sound feels natural and encompassing, placing you right at the center of the action.
Samsung Gear VR
When it comes to the Samsung Gear VR, its performance, particularly in terms of visual and audio quality, is largely dependent on the smartphone it's paired with. Samsung's flagships, like the Galaxy S8 and Note 5, are equipped with brilliant AMOLED displays, ensuring that when coupled with the Gear VR, users experience vivid colors and deep contrasts.
However, slide in an older or less capable Samsung phone, and the VR world might lose a bit of its shine. Pixelation, reduced color accuracy, and a more pronounced screen-door effect could mar the experience. The audio performance, too, is smartphone-dependent. While top-tier Samsung devices offer rich soundscapes, older models might not match up, making external headphones a recommended accessory to elevate the audio immersion.
Value for Money
Meta Quest 3
The world of VR can be a costly one, and the Meta Quest 3 sits comfortably at the higher end of that spectrum. But is it worth every penny? For many, the answer is a resounding yes. What the Meta Quest 3 commands in price, it compensates for in quality, versatility, and convenience. Ultimately, the Meta Quest 3 is a comprehensive VR solution.
From the seamless interface to the superior visual and auditory experiences, every element of the Meta Quest 3 is crafted to impress. There's no need for external sensors, additional software, or tethered connections. Straight out of the box, it's primed and ready to plunge users into riveting VR escapades. For those who value hassle-free, high-caliber VR journeys, the Meta Quest 3 presents itself as a worthy investment.
Samsung Gear VR
The Samsung Gear VR comes across as a breath of fresh air for those hesitant to break the bank for a VR experience. Priced significantly lower than many standalone VR devices, it offers a tantalizing taste of virtual worlds without a hefty price tag. However, there's a caveat: the actual performance hinges on the paired smartphone.
For those already in possession of a top-tier Samsung phone, the Gear VR is an absolute steal, transforming their device into a VR portal. However, if a phone upgrade is necessary to get the best out of the Gear VR, the total expenditure begins to climb, narrowing the price gap between it and more premium VR options. This is an extremely important aspect to consider in terms of the Gear VR.
Meta Quest 3 vs. Samsung Gear VR: 5 Must-Know Facts
Meta Quest 3 offers a standalone VR experience, whereas Samsung Gear VR requires a compatible Samsung phone.
Both devices access the Oculus Store, but the range of content might differ based on compatibility.
User experience in Gear VR can vary significantly based on the age and model of the paired Samsung phone.
The Meta Quest 3 generally offers a more premium and immersive audio-visual experience.
While the Gear VR is more affordable, the Meta Quest 3 provides a more comprehensive VR package.
Meta Quest 3 vs. Samsung Gear VR: Which One Is Better? Which One Should You Choose?
Undoubtedly, VR technologies have jumped significantly in the past few years. This includes the impressive development of competing heavyweights like Quest 3 vs. Gear VR. However, which one comes out on top in 2023? And, more importantly, which one should you invest your money into?
Both devices have their own gimmicks, advantages, and features. For instance, the Gear 3 prides itself as a standalone device, offering an all-encompassing VR experience. It's the embodiment of what many believe the future of VR should be. With a sleek design, a user-centric interface, and a vast content library, it's tailored for those who seek the absolute best in VR without any compromises.
The Samsung Gear VR represents a bridge between casual VR users and die-hard enthusiasts. Gear VR brings forth an affordable yet highly immersive experience. It is lightweight, can be paired with the finest Samsung mobile devices, and offers users a considerable amount of content from the Oculus store. The true charm lies in its budget-friendly price, making VR truly accessible to a broader audience.

Overall, choosing between the Meta Quest 3 and the Samsung Gear VR boils down to understanding what you want out of a VR experience. Your ideal pick hinges on what you prioritize – top-tier immersion or value-packed accessibility. Both paths lead to captivating virtual adventures. The Meta Quest 3 will be released officially on October 10, 2023.
The image featured at the top of this post is ©EL MEHDI ANNOUR/Shutterstock.com.