Key Points
Oculus focused on a standalone device.
The GearVR was that standalone device.
Meta has some big future plans with Metaverse and their next generation of VR headsets. It isn't clear if Meta would return to Qualcomm to produce chips for their newest devices.
Meta is the leading manufacturer of VR headsets. Love them or hate them, Meta's popularity is unmatched among VR systems on the market. Part of the popularity is their Quest 2, a standalone wireless device that doesn't require a gaming computer.
However, an all-in-one VR headset requires a special housing inside. So Meta (Oculus at the time) turned to Qualcomm to produce processor chips for their headsets. But with rumors of a new Quest headset on the horizon, many wondered whether Meta would find another chip partner.
These rumors gained even more traction with the recent $100 price hikes on the Quest 2. But new information indicates that Meta and Qualcomm have reached a new agreement to extend their chip manufacturing deal.
The Need for a Partnership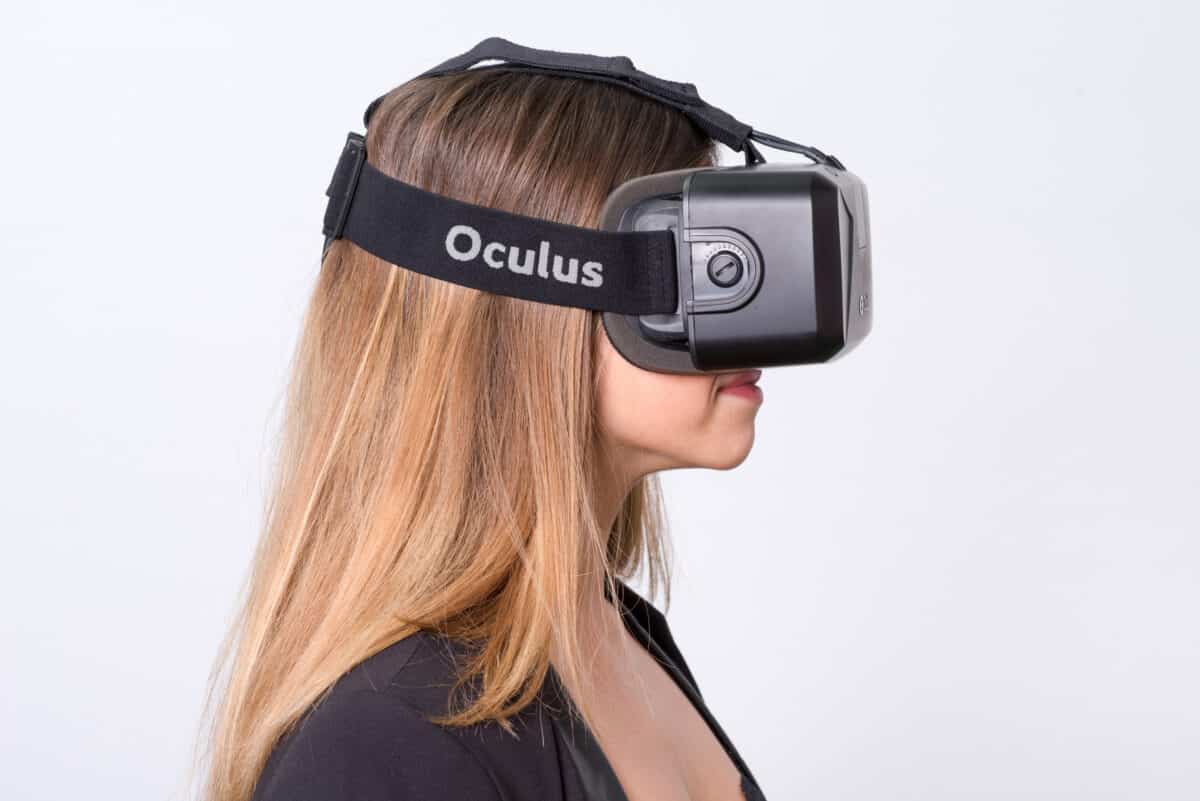 After the success of the Rift and GearVR systems, Oculus turned their focus to a standalone device. Oculus had plenty of experience making headsets, but they had little with making an all-in-one computer and VR headset in one.
The GearVR was a standalone device but relied on a Samsung phone to work. Since Oculus already had experience in the Android operating system, they did us it as the basis of their new headset. At the time, no other companies made standalone headsets.
Oculus Go was the company's first foray into the all-in-one VR headset market. They partnered with Xiaomi for development with the agreement that Xiaomi would sell the device in overseas markets. But the other partner was Qualcomm, who was instrumental in creating a powerful enough chip to run everything on the headset.
Qualcomm Chips
Qualcomm is an American technology company that develops semiconductors and software for mobile devices. They were a major player in developing 3G and 4G wireless networks. In recent years Qualcomm has made numerous advancements in both virtual reality and augmented reality technology.
Most mobile devices today use some form of Qualcomm chips. This even includes Apple, which started developing its own semiconductors in recent years. Part of the need for Qualcomm's chips is that they hold patents and licensing rights for integral parts such as modems needed for communication.
Qualcomm has made major news for being the target of numerous buyouts by Chinese companies. The most serious attempt was in 2017 when NXP attempted to purchase Qualcomm for $47 billion. However, the deal was ultimately blocked through an executive order by Donald Trump.
Why is the Meta Partnership Significant?
Qualcomm's extensive history and knowledge in the mobile industry, and its ability to create specialty chips, made them the perfect partner for Oculus. After Oculus Go success, there were plans to develop the next generation of standalone VR headsets that would feature Qualcomm chips.
The Oculus Quest was another great success, but the company quickly followed it up with the Quest 2, which saw major improvements. Video quality was always a limiting factor of VR headsets as they require very small high-definition displays but also a powerful enough processor.
Even today, the average computer will struggle to run VR headsets unless they have a good graphics card. This was much more problematic when the first Rift headset was launched. So, an all-in-one VR headset was practically unheard of, especially considering its low price.
A Potential Rift in the Metaverse
Meta has some big future plans with Metaverse and their next generation of VR headsets. However, it's not clear whether Meta would return to Qualcomm to produce chips for their newest devices.
Qualcomm previously announced their desire to continue developing VR and AR technologies. Some reports seemed to indicate they were working with Apple and other partners for their new VR headset.
We now know fact Qualcomm will feature on all of their newest devices. With the unveiling of the Meta Quest Pro, we see the first product to come from this new partnership. This all-new device targeted towards business and professional use relies on Qualcomm's Snapdragon XR2+ platform.
This new processor provides significantly more power than previous Quest devices and should make for some impressive new features. We also know that this new processor will power a 10% larger display. The screen also has 37% more pixels per inch compared to the Quest 2.
While it's unlikely the next consumer-level Oculus headset will have this processor, it is still nice to see what both companies can accomplish together. Plus, the news of their collaboration helped boost their stock prices.
What about Microsoft working with Meta
If you've kept up with VR or AR news coming out of Meta pertaining, then you probably heard mention of a partnership with Microsoft. This new partnership between Qualcomm and Meta does not impact that in any way.
Meta's partnership with Microsoft specifically dealt with augmented reality, which most assumed had more to do with businesses rather than consumers. A common misconception is that VR headsets are only for gaming. This is far from the truth. VR has a range of application, including teaching and prototyping.
The partnership with Microsoft would further those advancements and allow for more commercial use. The recently unveiled Quest Pro may actually be the first product to result from this relationship. This new headset targets commercial customers and has much larger built-in cameras to aid AR.
Microsoft previously worked on their AR headset, the Hololens, which added virtual elements to the real world. This is where Meta could benefit, as Microsoft would aid in research and development as well as software.
One other opportunity for the Microsoft partnership is the ability to bring workspaces to VR. As new devices target commercial applications, it makes sense to recreate the computer experience in VR. Meta has been working on this for a few years, and they even anticipate virtual workspaces being part of the Metaverse.
That is in stark contrast to what Qualcomm supplies as a chip manufacturer for mobile devices. As a result, you can expect to see Qualcomm chips in all of the new standalone headsets. This includes any made in conjunction with Microsoft.
Next Up…
Check out some of this interesting content:
The image featured at the top of this post is ©rafapress/Shutterstock.com.