Key Points
Max Levchin is a software engineer and entrepreneur born in Ukraine in 1975. He moved to the U.S. in 1991.
Max Levchin is most famous for co-founding PayPal.
Levchin has also successfully invested in Yelp, Affirm, and Evernote.
He also co-created the Gausebeck-Levchin test, which became one of the earliest implementations of the challenge-response human verification test called CAPTCHA.
Max Levchin probably isn't a name you know. But, if you're like most Americans, you've probably sent or received funds via PayPal, which he co-founded in 1998. After all, in 2023, PayPal users are set to hit 223.3 million globally.
It's also highly likely that you've been "challenged" by CAPTCHA (Completely Automated Public Turing test to tell Computers and Humans Apart), which was developed at PayPal by Levchin and his team. If the word "CAPTCHA" doesn't ring a bell, think back to the last time you went to a website and saw a checkbox next to the text "I'm not a robot." Levchin developed this security tool to differentiate between real users (humans) and automated users such as bots. (Although it does sometimes feel as if the CAPTCHA challenge presents itself simply to annoy us!)
Quick Facts
Full Name

Max Levchin

Birth

July 11, 1975

Net Worth

$3.4 billion

Awards

Levchin Prize
Game Changers Award
Great Immigrants Award
Core Visionary Award
EY Innovation Award
University of Illinois' Young Alumni Achievement Award
MIT Technology Review's Top 100 Innovators

Children

two (names available)

Nationality

United States, Ukraine

Place of Birth

Kiev, Ukraine

Fields of Expertise

["Computer Science","Cryptanalysis","software engineering","Investing"]

Institutions

University of Illinois, Stanford, Google, Yahoo

Contributions

PayPal, Gausebeck–Levchin test, Slide, Affirm
Let's find out more about Max Levchin's life and innovations.
Who Is Max Levchin?
Max Levchin is primarily a software engineer and entrepreneur. He also dabbles in investing and even has an executive producer credit in a movie.
Levchin is known for co-founding the startup that eventually turned into PayPal. His contributions helped bulletproof the security and encryption features of the software. He was also one of the top dogs in what became known as the PayPal Mafia.
After leaving PayPal, Levchin, alongside other members of the PayPal Mafia, was involved in a string of successful investments in tech companies, including Yelp, Affirm, and Evernote. He also co-created the Gausebeck-Levchin test, which became one of the earliest implementations of the challenge-response human verification test, CAPTCHA.
You can follow Levchin on Twitter at @mlevchin.
Early life
Levchin's parents lived in Kiev, Ukraine, when he was born. In 1991, at age 16, little Max moved to the U.S. with his parents and made a new home in Chicago. When they immigrated to the U.S., his family only had a few hundred dollars to their name.
As a young adult, Levchin studied computer science at the University of Illinois at Urbana-Champaign, eventually earning his bachelor's degree. While completing his studies, Levchin founded four different tech companies, mainly focusing on selling online ad banners and white-label classified ads to various marketing networks and newspaper sites.
Although his first three attempts fell flat, the fourth matured and was acquired by a 90s online advertising cooperative named LinkExchange. The sale of this startup allowed Levchin to move his home from Illinois to California after graduating in 1997.
When he arrived in Palo Alto in 1998, Levchin didn't have a place to stay at first. He made temporary arrangements to sleep on the floor of a friend's home near the campus of the University of Stanford. During the day, Levchin would sneak into random Stanford lecture halls to take advantage of the air conditioning. As he wandered around Stanford one day, another friend of his, Luke Nosek, recommended he check out a lecture by a young entrepreneur named Peter Thiel.
It turned out the lecture was actually more of a seminar, with only six people in attendance. Levchin found Thiel's ideas fascinating, so he hung around after the talk to chat up the lecturer. The pair hit it off immediately, and after their very first conversation, they decided to partner up and launch a startup together.
Career
PayPal
In 1998, the same year they met, Levchin and Thiel started a digital security company they called Fieldlink. Its main focus was helping its users safely store data in encrypted digital wallets on handheld devices of the time, which were called PDAs. They named Thiel the CEO and Levchin the CTO.
The team soon narrowed its focus to digital money transfers, developing a payment product called PayPal that immediately went viral. PayPal allows users to use their PDAs to instantly transfer money online to anyone else with a PDA and a PayPal account. A new focus deserved a new name, so Levchin and Thiel renamed the company Confinity.
In 2000, they merged Confinity with X.com, an online financial services company run by another friend from Stanford, Elon Musk. X.com provided a service similar to PayPal, so instead of competing, they decided to team up. They named the newly merged company PayPal, after their most popular product, and linked the new PayPal accounts to users' email addresses instead of their PDAs.
The Gausebeck-Levchin Test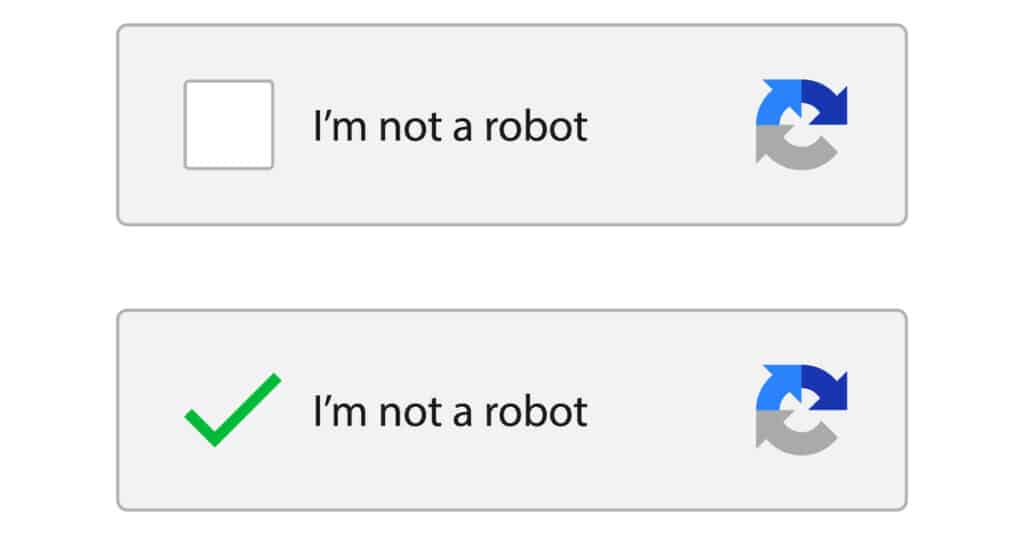 As Chief Technology Officer of PayPal, Levchin's main responsibility was keeping the PayPal service safe and free of fraud. He did this by co-developing his very own CAPTCHA.
A CAPTCHA (Completely Automated Public Turing test to tell Computers and Humans Apart) is an online testing system that determines whether a given user is a human or a bot. The Gausebeck–Levchin test, developed at PayPal by Max Levchin and his team, was one of CAPTCHA's first widespread commercial applications.
Once PayPal switched to email addresses instead of PDAs, the company needed a way to ensure new accounts were being opened by real humans instead of bots. Levchin and his team implemented a kind of CAPTCHA that would pop up during important transactions to help prevent automated attempts at fraud. The Gausebeck–Levchin test displayed distorted text on the screen that was difficult for programs but easy for humans to recognize.
PayPal Goes Public
In 2002, after months of playing politics with the SEC and fiddling with lawyers, patents, and boards of directors, PayPal went public. Almost immediately, eBay, one of its chief competitors, acquired the company for $1.5 billion.
Levchin had a stake of 2.3% in the company. On the day of the acquisition, his shares were valued at around $34 million.
The price of the acquisition, however, was measured in more than just money. eBay's corporate culture instantly began to take over PayPal's more casual atmosphere. Within only four years, Levchin, Peter Thiel, Elon Musk, and many of the other 50 original employees had moved on.
Levchin stayed connected with his fellow members of the PayPal Mafia. In the following years, he would continue to work closely with Peter Thiel, Elon Musk, and a few others, co-founding and investing together in each other's new tech startups and projects.
What Is Max Levchin Known For?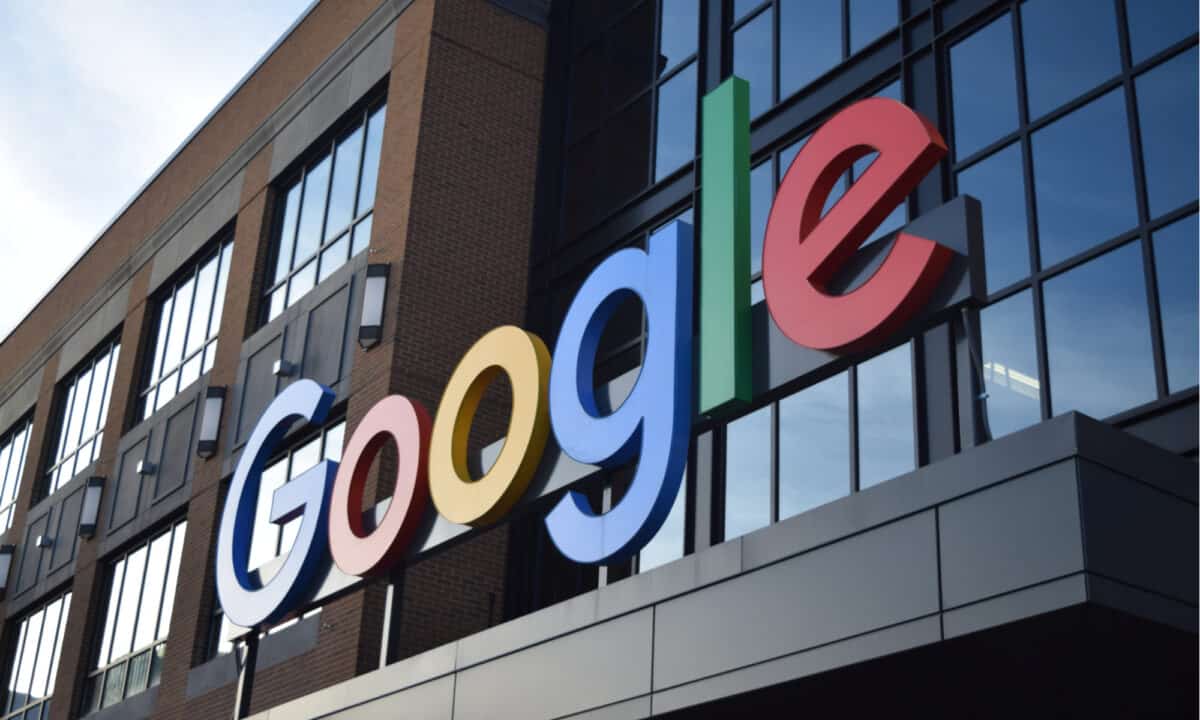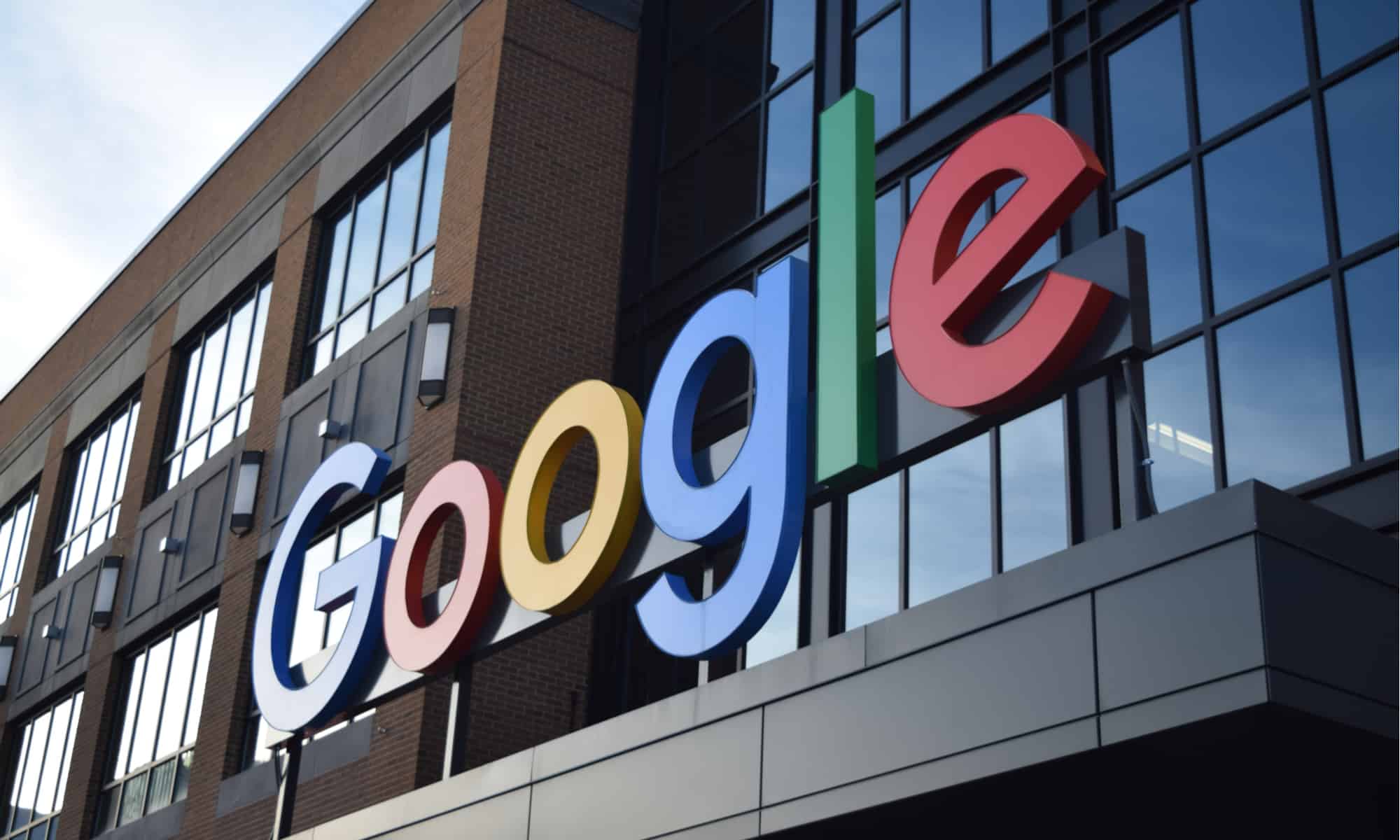 Post-PayPal Innovating and Investing
In 2004, a couple of years after the PayPal sale, Levchin used some of his earnings to open an online media-sharing service called Slide. He invested $7 million of his personal money to get the company running. Six years later, Slide was acquired by Google for $182 million.
A few months after Levchin opened Slide, two members of the PayPal Mafia, Russell Simmons and Jeremy Stoppelman invited him out for lunch. They were on the cusp of launching an online social network where customers could rate and review the businesses and services they used. They hoped it would one day take the place of the yellow pages, so they called it Yelp.
Levchin loved their idea and, before lunch was over, presented them with a check for a million dollars. That investment made him Yelp's largest shareholder. He served as Yelp's chairman of the board for over ten years.
In the 2000s and 2010s, Levchin invested in or joined in some capacity various tech startups and multinational conglomerates, including Google, Yahoo, Evernote, and Glow, a fertility app inspired by his experiences raising his children with his wife. He once said on Twitter that one of the most important heuristics he used to decide whether or not he should invest in a startup was whether he felt he would be interested in joining the company if the founders asked him to.
Although he has repeatedly stated his desire to stay away from politics, in 2015, Levchin was appointed to serve a three-year term on the Consumer Advisory Board of the U.S. Consumer Financial Protection Bureau. He became Silicon Valley's first executive to serve on this board.
Also, in 2015, Levchin publicly announced he would be withdrawing from most of his involvement in the politics of business. This included renouncing his positions on the boards of Yelp, Yahoo, etc., in order to focus on Affirm, a new startup he had launched. Affirm is a tech financing company that loans people money to help them pay in installments for things they need right away. Customers can also open savings accounts and buy and sell bitcoin and other cryptocurrencies.
As CEO and co-founder of Affirm, Levchin's stake amounted to almost 11% of the company. It went public in January 2021 and was valued at around $24 billion.
Max Levchin: Marriage, Divorce, Children and Personal Life
Net Worth
Max became a billionaire in January 2021, when Affirm went public, thanks mainly to his more than 27 million shares in the company. At the end of 2021, estimates of his net worth put it in the neighborhood of $3.4 billion.
Marriage
In 2008, at age 33, Levchin finally convinced his girlfriend of many years, Nellie Minkova, to become his wife. She had briefly broken up with him back in 2002 when PayPal was sold to eBay. Levchin insists that her plan had always been to take him back, but he says the month he spent on his own felt like an eternity.
Children
Max and his wife, Nellie Levchin, have two children. Their names, birthdays, and personal info remain private, although Levchin will tell you he loves cooking dinner for his whole family.
Max Levchin: Awards and Achievements
Young Alumni Achievement Award
In 2001, the Department of Computer Science at Levchin's alma mater, the University of Illinois, presented him with their Young Alumni Achievement Award for his numerous successes in tech and business.
MIT Technology Review's Top 100 Innovators
In 2002, Levchin was included in the annual TR100 award, MIT Technology Review magazine's list of the world's top 100 innovators under 35. He was given the distinguishing title of Innovator of the Year.
EY Innovation Award
In 2013, Ernst & Young LLP awarded Levchin the first-ever EY Innovation Award. EY's Innovation Award is presented to business entrepreneurs who collaborate in unique ways with high-performing teams to perpetuate sustainable growth over the long term.
Core Visionary Award
In 2015, Core Innovation Capital awarded Levchin its Core Visionary Award. Core's Visionary Award is given to leaders in private enterprises who they believe are working to target society's largest problems.
Great Immigrants Award
In 2017, the Carnegie Corporation of New York, a charitable foundation, presented Levchin with their Great Immigrant award, which highlights hardworking people from other countries who succeed in the U.S.
Game Changers Award
In 2020, Levchin was awarded Finance Monthly's annual Game Changers Award. The Game Changers Award is presented to prominent industry leaders across the globe who have participated in successful and visionary innovation.
Levchin Prize
In 2015, Levchin started his own prize, which he called the Levchin Prize. The Levchin Prize is handed out annually at the Real World Crypto conference to any two persons or teams that have contributed significantly to cryptography in the real world. Besides the public honor, Levchin also gives the awardees a cash prize of $10,000 each.
Rather than focusing on progress in cryptocurrencies like bitcoin, the Levchin Prize honors advances in encryption technologies. Levchin has stated various times in public that he is still skeptical about bitcoin.
In the past few years, the Levchin Prize has been given to the creators of encryption techniques like the Signal encryption protocol, SSL, and the AES block cipher, which have each been instrumental in keeping online commerce and communications secure.
Max Levchin: Published Works and Books
Thank You for Smoking
In 2005, Levchin earned an executive producer credit for the comedy film Thank You for Smoking, which was nominated for a Golden Globe. Levchin helped get the film off the ground by investing in its production, although he wasn't a part of the creative process. Fellow PayPal Mafia member David O. Sacks was the film's producer and convinced Levchin to get on board.
The Blueprint
In 2012, Levchin collaborated with Peter Thiel and chess grandmaster Garry Kasparov on a book named The Blueprint. It was written during an international lull in technological innovation and called for a revival in invention and practical progress. Unfortunately, the book's release date has been indefinitely.
Interviews and Speeches
In 2008, Levchin gave an interview with Condé Nast Publications' recently discontinued business magazine Portfolio. You can find it in their April 2008 special edition, "Brilliant!"
In 2013, Levchin sat down with talk show host Charlie Rose for a full-length interview, which appeared on the Charlie Rose Show on PBS.
In 2016, he talked extensively to the immigration liberalization lobbying group FWD.us about his experience immigrating to the U.S. as a young adult.
Levchin made a 2019 speech at Y Combinator's Startup School, which they recorded and posted online. He mostly talks about his entrepreneurial journey, including his most regrettable mistakes and the lessons he was able to draw from each.
He also regularly publishes his thoughts and ideas on his Twitter account.
Max Levchin: Quotes
"I owe everything to this country. I want others to dream big, come here to start their businesses, and create American jobs."
"You can't get married to any one particular plan. That is the biggest lesson I learned at PayPal."
The image featured at the top of this post is ©Primakov/Shutterstock.com.