Key Facts
The Pro M2 comes with the powerful M2 chip which has 25% more transistors compared to the M1 and has an impressive cache.
The laptop also comes with a HDMI port, SD card reader, and MagSafe charging.
The Pro M2's battery life of 20 hours of video playback is also impressive.
Apple MacBook Pro underwent a massive internal shift in November 2020. It had relied on Intel Core processors to power its Apple-brand laptops for years. Intel Core would no longer be at the heart of the MacBook's CPU. Instead, Apple would begin using its proprietary system on a chip (SoC): the M1. In June of 2022, the tech company followed up this first SoC with its predecessor, the M2.
Released on June 17, 2022, the MacBook Pro M2 is one of the latest MacBooks on the market. How good is it? Let's explore this notebook in detail. We'll look at some of the best deals, dive into the product overview, and highlight its pros and cons. Ultimately, you'll know whether this laptop is worth buying.
Best MacBook Pro M2 Deals Today
Best Travel Choice
We earn a commission if you make a purchase, at no additional cost to you.
MacBook Pro M2 Overview
The Apple M2 chip itself is an ARM-based system on a chip (SoC) that functions as a CPU (or central processing unit) and a GPU (or graphics processing unit). Apple claims that the M2 improves upon the M1's CPU by as much as 18% and the M1's GPU by as much as 35%. It's manufactured in line with TSMC's N5P process, containing a whopping 20 billion transistors. That's a 25% increase over the M1's number of transistors.
Switching to performance, the Pro M2 is no less impressive. Similar to Apple's A15 Bionic SoC — used in the iPhone 13 and all its different variations — the M2 chips have a huge cache. Specifically, a 128 KB L1 and a 16 MB L2 within its four high-performance cores and a 64 KB L1 and a 4 MB L2 within its four energy-efficient cores. The CPU and GPU also share an 8 MB system cache. The M2 also boasts 8 GB, 16 GB and 24 GB memory configurations. All in all, the chip can handle nearly 16 trillion operations/second.
Looking beyond its internal composition, the exterior of this new Pro M2 is just as notable. While it's still the same fourth-generation MacBook Pro last updated in the fall of 2021, there are several key distinguishing factors between this last update and this M2 reissue. Besides removing the Touch Bar, Apple restored hard function keys above the keyboard, added an HDMI port and an SD card reader, and reverted to MagSafe charging. The Pro M2 also adds a 6-speaker Dolby Atmos sound system and Spatial Audio. A new headphone jack allows for high-impedance headphone support.
Release Date and Price
Announced on June 6th, 2022, the MacBook Pro M2 13″ was made available to order on June 17th of the following week. Apple priced the new laptop at $1,299, or $1,199 for those eligible for the tech company's educational discount. The Pro M2 debuted alongside MacBook Air M2, which was also made available for order the same day. Apple priced this Air M2 with 256GB SSD storage at $1,199.00 (or $1,099.00 with the educational discount). An Air M2 with 512GB SSD storage was also released, priced at $1,499.00 (or $1,399.00 with the educational discount).
Different Models
While the Pro M2 was only released in a 13″ model, a 14″ and 16″ version of the Pro M2 are expected to be announced and released before the end of 2022. Based on Apple release models of the past, we can be certain that the 14″ and 16″ Pro M2s will be announced in the fourth quarter — likely sometime after the announcement of the upcoming iPhone 14 but before the new year. For now, though, there is just one Pro model equipped with the M2:
13-inch MacBook Pro with M2 in Space Gray
13-inch MacBook Pro with M2 in Silver
Features
The 13-inch MacBook Pro with M2 is not just an upgrade. The new Apple SoC truly justifies its existence with a wide range of cutting-edge features and specifications. We've listed a number of them below. Users can unlock many of the features below by paying an extra fee. Here is what to expect from the base model Pro M2 (with no additional upgrades).
8-Core CPU
10-Core GPU
8GB Unified Memory
256GB SSD Storage
16-core Neural Engine
13-inch Retina display with True Tone
Two Thunderbolt / USB 4 ports
Magic Keyboard
Touch ID
Force Touch trackpad
We expect the list of features to grow even longer and better once Apple announces and releases the 14″ and 16″ versions of the Pro M2.
Specifications
| | |
| --- | --- |
| Price | $1,299.00 ($1,199/education) |
| Speed | 40% faster than Pro with M1; 3.4x faster than Pro with Intel Core i7 |
| Unified Memory | Up to 24GB |
| ProRes Support | 11 4K streams; 2 8K streams |
| Battery | 20 hours of video playback |
| macOS | Ventura |
MacBook Pro M2 Review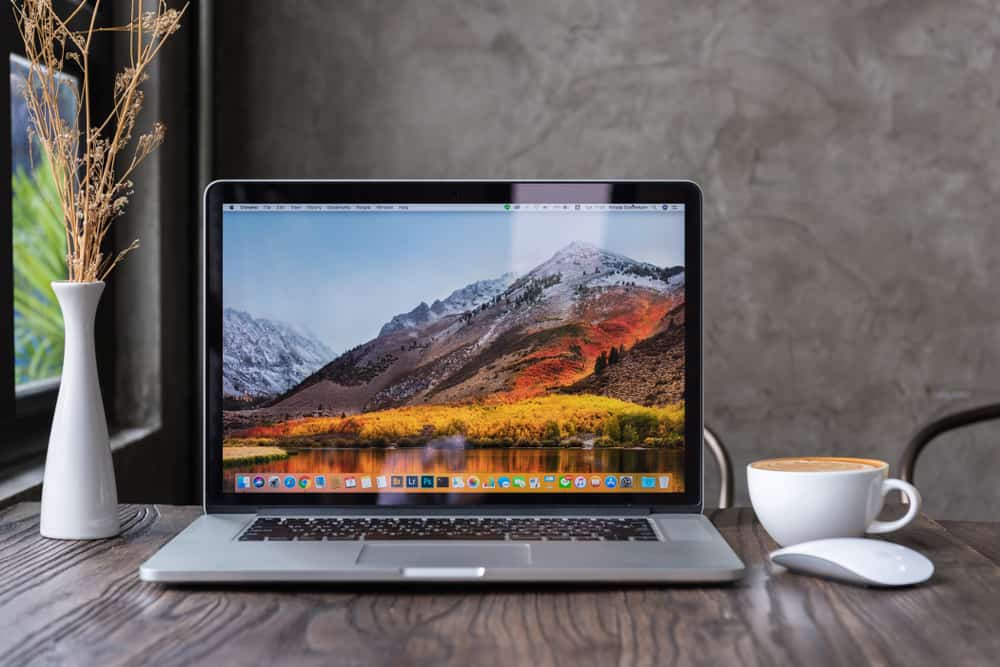 Keeping all these specs and features in mind, is this notebook worth it? Do all these benefits of the M2 chip warrant an upgrade? And should you purchase a MacBook Pro M2?
M2 chip is as impressive as it seems. The Pro M2 truly lives up to its professional name because of its powerful processor, dependable graphics, large memory, and long battery life. Not to mention, it's highly functional and simply looks great. There's an expectation that Apple products carry with them — an expectation of a sleek, stylish, and smooth aesthetic. The Pro M2 delivers on this front and in a major way.
And yet, the Pro M2's look still leaves something to be desired. Despite having a stylish and smooth body, it still uses the same chassis introduced to Apple users in October of 2021. Those who shelled out for the latest Pro M1 less than a year ago might be disappointed to discover that Apple had an even better chip up their sleeve for the summer.
MacBook Pro M2: Pros and Cons
Pros:
The M2 chip
An impressive display
A long battery life
Great sound
Remarkable performance
Cons:
Same basic design Apple has used for its MacBook Pro since 2016
Lack of ports
Weak webcam
Released very close to the last Pro upgrade in October 2021
Not enough to set it apart from the simultaneously released Air M2
MacBook Pro M2: Is It a Buy?
There's undoubtedly a lot to love about the 13″ MacBook Pro with M2. However, does this simple fact alone warrant a purchase? In the end, well, it depends.
Buy If…
You've long been in the market for a new laptop and are a fan of Apple's previous output. There is no question that the 13″ Pro M2 is one of the notebooks. Highly functional and affordable, the Pro M2 has a great battery life to boot. With all its pros in mind, you would be hard-pressed to find a better, more reliable professional laptop on the market.
Don't Buy If…
You just upgraded to the fall 2021 Pro M1, there's no need to upgrade to the Pro M2 immediately. True, M2 has many improvements, but they aren't the kind of upgrades worth spending another four figures on a nearly identical product. Likewise, if your budget can't justify the price point of the M2 Pro, don't feel it's wrong to opt for the M2 Air instead. Overall, M2 Air is an equally great product with many smiliar benefits as the M2 Pro.
Check out the Apple MacBook Pro Laptop with M2 chip on Amazon.
Future of MacBook Pro M2: What's Next
The future MacBook Pro M2 may see the following advances:
M2 Pro Chip: A more powerful M2 Pro chip could enable the MacBook Pro M2 to handle even more demanding tasks.
New Ports: Expect support for additional ports like Thunderbolt 5 or an SD card slot, enhancing versatility and compatibility.
New Software Features: Anticipate new software features, possibly related to augmented reality (AR) apps or innovative gesture interactions.
Improved Battery Life: Apple may enhance battery life through efficient components and software optimizations, increasing portability.
Lower Prices: As popularity grows, there's a possibility of more affordable pricing, making the MacBook Pro M2 accessible to a broader audience.
Up Next…
Interested in more laptop reviews? Click the links below:
MacBook Pro vs. Alienware: Which One is Right For You? One is meant for productivity, and the other, gaming. Which laptop is the best choice for you? Read all about their key features, here.
The 5 Best Macbook Air Alternatives: Thin, light, and powerful, the Macbook Air is something of a hard act to follow. Here are 5 laptops, however, which come pretty close.
Best MacBooks For Students in 2022: Reviewed and Ranked: They're considered to be safer, more robust, easy to use, and esthetically pleasing, making them the "students' laptop". Which option is the best choice for you?