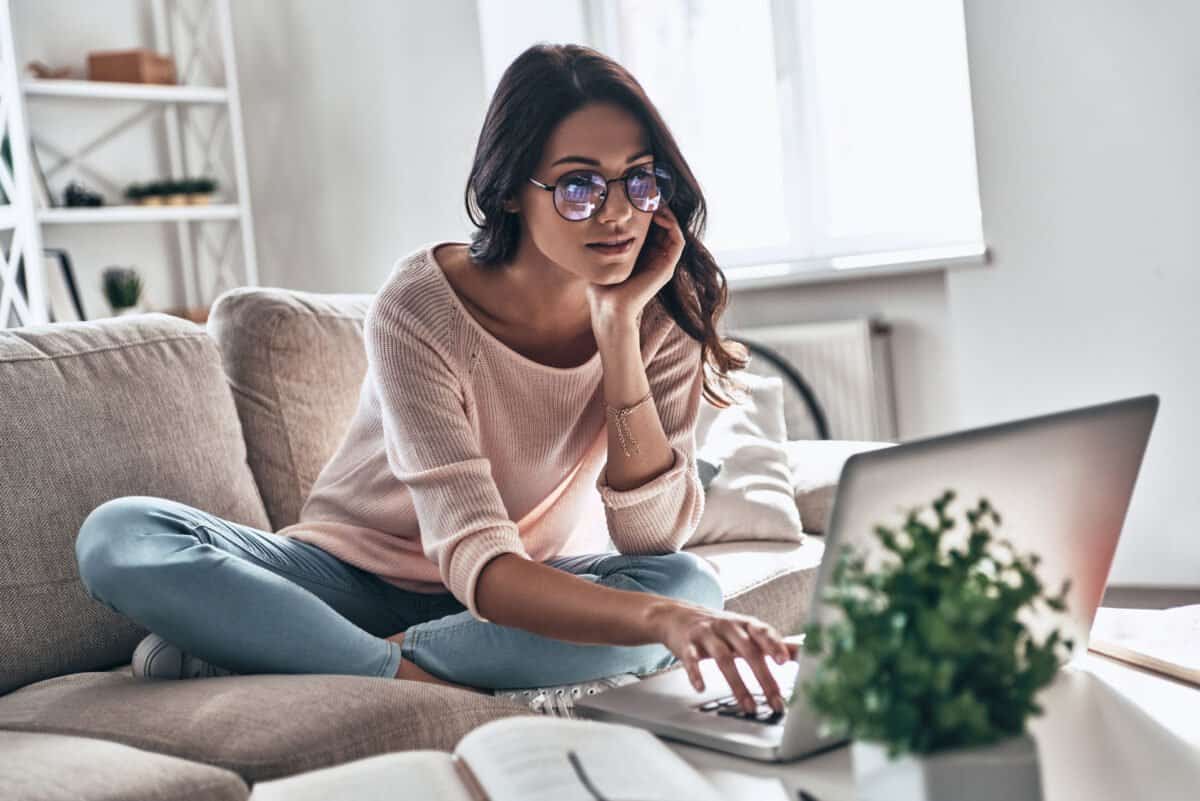 Key Points
MacBook are known for being high performance devices with superior builds.
MacBook Air M1 and MacBook Pro M1, both have almost similar specifications except some aspects.
Both devices are protected from upgraded, screen quality is superior, keypad and trackpad ae high quality.
They differ in cost, battery life, performance and screen size.
If you want to upgrade your laptop, you might ask yourself should I get the MacBook Pro M1 vs. MacBook Air M1? Both run on M1 chips. M1 is Apple's self-developed and manufactured ARM-based SOC or system on a chip. A SOC is all the components you need to run a computer on one chip instead of multiple pieces and is found on MacBook Pro and MacBook Air. Well, now that they are built on the same system, just slightly different specs, the answer isn't as straightforward as you'd think.
MacBook Pro M1 Vs. MacBook Air M1: Side by Side Comparison
MacBook Pro M1 (2021)
MacBook Air M1 (2020)
Starting Price
$1,999
$999
Screen Size
14 inch
13 inch
Processor
Apple M1 Pro, M1 Max (10-core)
Apple M1 (8-core)
Graphics
16-core or 32-core
Integrated 7-core M1 GPU |
Integrated 8-core GPU
Memory
16GG, 32GB
8GB, 16GB
Storage
512GB to 8TB
256GB to 2TB
Ports
3 Thunderbolt, HDMI, SD Card, MagSafe
2 Thunderbolt
MacBook Pro M1 Vs. MacBook Air M1: 4 Must-Know Facts
B09JQSLL92
MacBook Pro and MacBook Air have the same SOC with slightly different specs.
The MacBook Air has a fanless design that keeps it quiet but does lead to thermal throttling.
There is a $1,000 difference in price between the MacBook Pro and MacBook Air.
All the components for both the Air and Pro are soldered onto the board and cannot be user upgraded.
MacBook Pro M1 Vs. MacBook Air M1: What's the Difference?
As with all computers, you can spend days looking at the specs and comparing numbers. However, what makes the real difference is how well it performs normal tasks. Both of these laptops are excellent performers, but depending on what you need them for, you can decide on one over the other.
Performance
Although, in theory, both notebooks share similar chips (with slight differences), the performance of these two is not the same. That is in big part to the fanless design of the MacBook Air. In many tests, the Air can reach the same speed as the Pro but cannot sustain it because of thermal throttling. This is when the computer's processor, GPU, storage, memory, or any component reaches a temperature where it cannot retain its running speed.
On the other hand, the MacBook Pro does not run into this issue. The single fan makes CPU and GPU-intensive tasks easier on the laptop, leading to better performance.
Remember, these components will not be user upgradable, especially with Apple's M1 chip and future SOCs. So make sure to get the specs you need for the performance you are looking for from the start.
Battery Life
If there's one area where M1 beats previous Macs and current Windows laptops, it has to be the battery life. This is where having all your components inside your laptop pays off. Apple has even gone further to fine-tune its batteries for performance and efficiency.
With a screen brightness of around 150 nits, The MacBook Air M1 lasts 14 hours and 41 minutes on a full charge, while the MacBook Pro M1 lasts 14 hours and 8 minutes. That 30 or so minute difference might not be too noticeable for day-to-day use, but if squeezing every minute out of your laptop battery counts, the Air might be the difference maker.
Display
Air and Pro sport a Retina display that Apple has become known for. The color accuracy is excellent, and the sharpness is nearly unbeatable. But these screens are essentially the same besides one thing, the brightness. Where the Air maxes out around 365 nits of peak brightness, the Pro goes up to 434 nits of peak brightness.
These screens have great viewing angles that can work in a dark room or outside daylight while still displaying accurate colors. Both of these laptops have a native resolution of 2560×1600 pixels and 227 pixels per inch. 13-inch and 14-inch screens with this resolution and pixel per inch will give you excellent sharpness.
Keyboard and TrackPad
Even though it is an undervalued spec most of the time, the keyboard and trackpad are a massive part of how using a computer feels. You can have the most powerful computer ever, but if the keyboard and trackpad suck, the laptop will be awful to use.
That said, Apple and the MacBook lineup have the best trackpad in the industry. The M1 Air and Pro do not change this trend. Instead, the trackpad feels accurate and pleasant to use for hours.
If you are worried about using another Mac laptop with problematic butterfly keys, that won't be an issue with either notebook. Apple has done away with the butterfly keys and has swapped them out with the magic keyboard everyone used to love.
MacBook Pro
Best Overall
Apple 2021 MacBook Pro
Apple M1 chip for a massive leap in CPU, GPU, and machine learning performance
Up to 10-core CPU delivers up to 3.7x faster performance
Up to 32-core GPU with up to 13x faster performance for graphics-intensive apps and games
16-core Neural Engine for up to 11x faster machine learning performance
Longer battery life (up to 17 hours)
We earn a commission if you make a purchase, at no additional cost to you.
MacBook Air
Best MacBook
2020 Apple MacBook Air Laptop (M1 Chip)
Ultrathin and super light notebook, powered by Apple M1 chip

Fast and powerful 8-core CPU

7-core GPU for graphic-intensive apps

Upto 18 hours of battery life

Highly portable laptop
We earn a commission if you make a purchase, at no additional cost to you.
MacBook Pro M1 Vs. MacBook Air M1: Which one should you buy?
Both of these notebooks are amazing in their own right. The choice of one over the other comes down to how much performance you hope to get from a new laptop. If you want to max out your performance and don't have a strict budget, go for the MacBook Pro. But if you want a more budget-friendly option that can still give some excellent performance, get the MacBook Air.
If you are a video editor, content creator, or looking to play mac games, the Pro is the way to go, especially the 14inch from 2021. However, the Air is a perfect option if you are looking for an ultra-slim laptop that allows you to surf the web, create documents, and maybe even do some light creative tasks.
Check out the MacBook Pro M1 on Amazon.
Next Up…