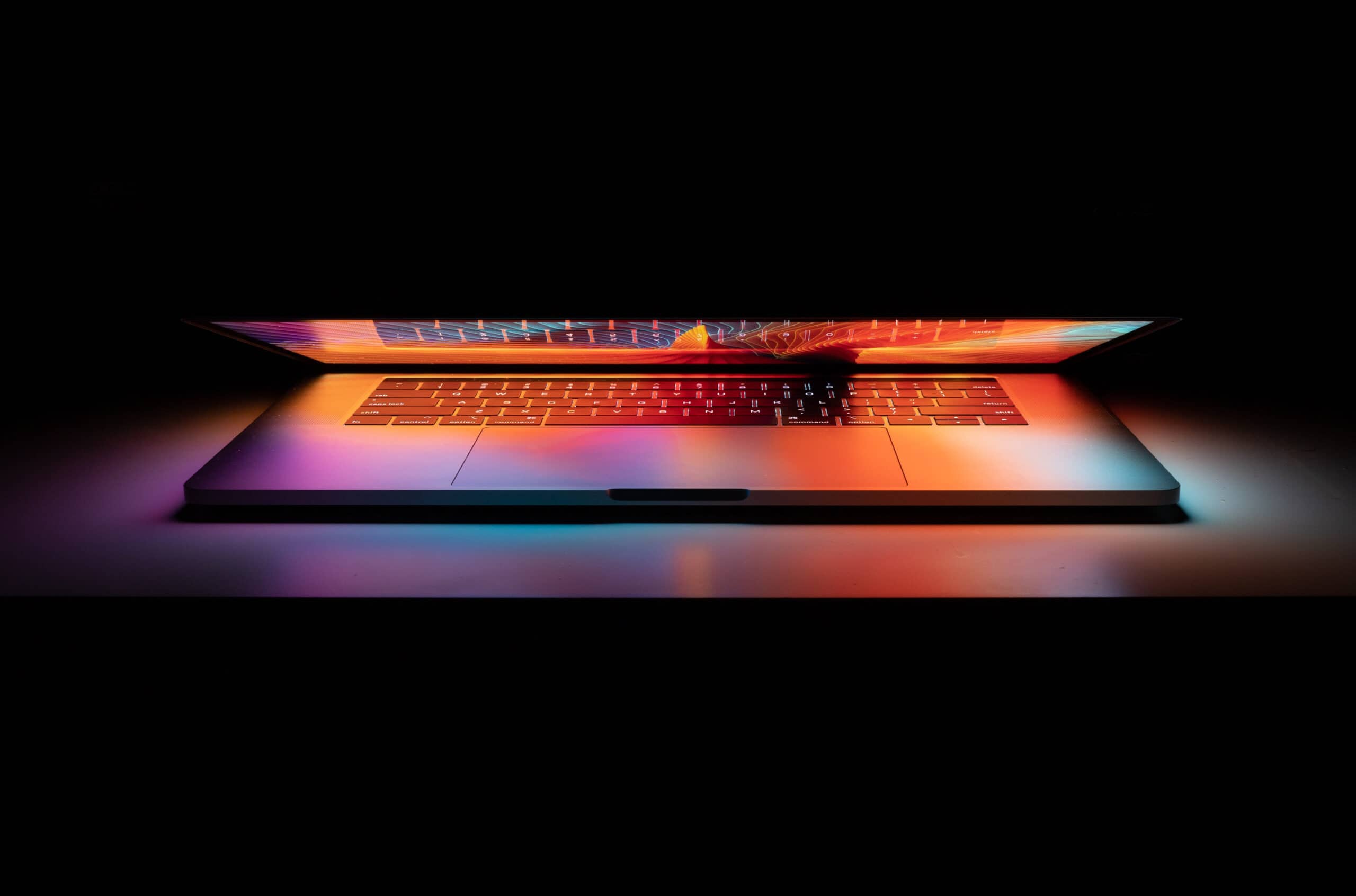 Apple's M1 Pro, M1, MI Ultra, and M1 Max have blown the doors off the industry. They provide powerful performance with unbeatable efficiency. The Ultra and Max chips top the list, but the Ultra chip is only available in the Mac Studio.
So, which is the best option: the Mac Studio and its top-level power or the versatile MacBook Pro with the M1 Max chips? This Mac Studio vs MacBook Pro article will guide you when making a choice between the two.
Mac Studio vs Macbook Side-by-Side Comparison
Here is a side-by-side comparison between Mac Studio vs. MacBook Pro.
Mac Studio
MacBook Pro
Processor
Apple M1 Max (up to 3.23 GHz, 10-core
M1 Max (up to 3.23 GHz, 10-core)
Storage
1TB
1TB
RAM
32 GB of unified memory
32GB of unified memory
GPU
32-core (M1 Max)
32-core (M1-Max)
Display
No (sold separately)
16.2 inch (mini LED, Wide color (P3), True Tone, 120Hz
Ports
4 x Thunderbolt 4
2 x USB Type-A (5Gbps),1 x 10Gbps
Ethernet
HDMI
3.5mm headphone jack
3 Thunderbolt 4 ports
HDMI
MagSafe 3 charging port
SD card reader
3.5mm headphone jack
Display
No (sold separately)
16.2 inch (mini LED, Wide color (P3), True Tone, 120Hz
Memory
16GB unified memory
32GB unified memory
Price
$2,499
$3,499
Mac Studio vs Macbook: What's the Difference?
Well, it depends on what you want. The Mac Studio is not meant to be a portable device. It does not even come together with a screen, after all! On the other hand, it can outperform the MacBook Pro. Let's take a closer look at these products.
Performance
It is easy to predict Mac Studio performance based on the chip that serves it. It is configured with either the M1 Ultra chip or M1 Max; the M1 Ultra is two M1 Max CPUs stitched together. M1 extensive test results have proven that it is resoundingly impressive!
We earn a commission if you make a purchase, at no additional cost to you.
At its peak performance, Apple said the Mac Studio with an M1 Ultra is about 60% faster than the MacBook Pro with an Intel Xeon CPU. Mind you, this CPU is a $6,999 upgrade to the Mac Pro.
Moreover, it is up to 6 times faster than the MacBook Pro when transcoding videos, and up to 75% faster than the Mac graphic card. It is unclear if Apple was referencing the Radeon Pro W6900X GPU, which might outclass the M1 Ultra GPU.
Price  
There is a huge difference in price between the Mac Studio and MacBook Pro. The Mac Studio starts at $2,499 for M1 Max, while the Mac Pro starts at $3,499 for an older AMD Radeon Pro GPU and Intel Xeon processor. If you are looking for peak performance, the Mac Studio with the M1 Ultra is the best fit, starting at $3,999.
The MacBook Pro is older now, so you purchase one from Apple's website now. The M1 Max experienced shortages right after launch! We predict the Mac Studio might suffer a similar fate.
Although $1,000 separates the Mac Studio and MacBook Pro on paper, the reality is that the MacBook Pro is more expensive. The Mac Studio is fully packed for $3,999, while the Mac Pro goes for $20,000 with a similar configuration.
Design
There is a difference in price between the Mac Studio and MacBook Pro, but an even bigger difference in design. The MacBook Pro is a full tower PC with handles and feet, while the Mac Studio is a beefier standard of the Mac Mini. If space is an issue, the Mac Studio is for you.
Moreover, the Mac Studio is lighter. The MacBook Pro weighs just 40 pounds, while the Mac Studio weighs 7 pounds with the M1 Ultra and 6 pounds with the M1 Max. In terms of size, the Mac Studio is just 3.5 liters in volume, whereas the MacBook Pro is 52 liters!
The Mac Studio saves a lot of space, but MacBook Pro still has its stake. Apple has a rack-mountable version, and the larger size has MPX modules for expansion. We are unsure how heat can fare in the Mac Studio with its high computing power and small size.
Memory
Apple's M-series chips are equipped with Unified Memory. Unified Memory is a memory technology where access to the memory resource is shared between all the processing components of your device. This means that the GPU and CPUs share memory locations rather than having different RAM types and allocations.
We earn a commission if you make a purchase, at no additional cost to you.
The M1 Max can be configured with either 64GB or 32GB of Unified Memory. Upgrading to M1 Ultra chips add up to 128Gb of Unified Memory. Apple's Mac Pro starts with 32GB of DDR4 ECC memory.
The base models run at 2,666MHz, while other options on the MacBook Pro use 2,999 MHz RAM modules. The MacBook Pro can be configured with more memory if need be. You can add up to 1.5TB of DDR4 ECC memory to the MacBook Pro for only $25,000. 
Ports
One of the reasons to choose a full desktop is extra connectivity. However, that is not true of the MacBook Pro. Its base configuration comes with two Thunderbolt 3 ports, two 10Gb Ethernet ports, and two USB 3.0 ports. Meanwhile, the mini Mac Studio comes with a 3.5mm headphone jack, 10Gb Ethernet, two USB-A ports, and four Thunderbolt ports. 
Plus, the Mac Studio features two Thunderbolt 4 ports with the M1 Ultra or two USB-C ports on the front of the machine. The MacBook Pro, on the other hand, has two Thunderbolt 3 ports on the top. 
The Mac Studio has more ports and features with the latest Thunderbolt and USB technology. This is a win for the Mac Studio over the MacBook Pro.  
Upgradability
The MacBook Pro comes with Apple's MPX modules, allowing you to upgrade the machine with slot-in modules. It's a great idea, but almost two years later, Apple is yet to deliver the modules as expected by creative pros. 
The only feature that Apple has improved on is the GPU, particularly with new MPX modules for AMD's latest Radeon Pro graphic cards. That's fantastic, but older platforms and CPU technology hamper the upgradability. 
The Mac Studio does not have modular features. You only get the same machine you're stuck with. However, MPX modules cost as much as Mac Studio. This means you might reasonably upgrade to a new machine for the same price as the MacBook Pro!  
Limitations  
Both Mac Studio and MacBook Pro are not without their limitations. Some Mac Studio devices release a high-pitched "whining" sound from the fan. There is a page of complaints on the MacRumors forums about the problem, which seems to be affecting many users. 
Most complaints come from Mac Studio users who opted for the M1 Max Mac Studio rather than the Ultra version. However, the two machines have various thermal setups. 
The Mac Studio has no monitor! To get a monitor that compares with the one that comes with MacBook Pro, you need more money. You might have to spend over $400 to get a monitor, which is even incomparable to the one found on the MacBook Pro.
The Mac Studio is also not portable. It is small enough to throw into a backpack, but you still need a ton of paraphernalia to get to your work with. MacBook Pro has so many distinct features, but the price is an issue with Apple products. Such prices attract only premium buyers.
Ordinary buyers cannot afford even the cheapest apple smartphone. The cheapest Apple laptop is also available for $350 or more. Compared to Windows, it is challenging to find Apple MacBook software. This problem is undoubtedly the most significant problem of MacBook in that the software is not compatible with Windows. That is why users can't run their MacBooks on Windows data. 
Mac Studio vs. MacBook Pro: 4 Must-Know Facts
The Mac Studio is designed for quiet operations.
The Mac Studio is the potential replacement for the now-discontinued 27-inch iMac.
MacBook products are known for their long lifespan. These devices can be used for years and provide users with a good experience.
The MacBook device can be used to sign documents. This job can be done without any hindrance at all.
Mac Studio vs MacBook Pro: Which One Is Better?  
Deciding between the MacBook Pro and Mac Studio shouldn't be hard, considering they're different. If you're after performance and you have money to save, the Mac Studio is the best option. Moreover, the Mac Studio is better if you have a desk setup ready.
If you are purchasing the computer and already have the peripherals and monitors, it becomes easier to justify the purchase. And with 10Gbps Ethernet and USB Type-A ports, you can connect super-fast wired internet and peripherals without any adapters.