Key Points
The M1 Max has up to 32-core GPU. The M1 Pro has up to 16-core GPU.
The M1 Max supports up to 64GB of unified memory, while the M1 Pro only supports up to 32GB of unified memory.
In the final analysis, the M1 Max comes out on top in terms of CPU power and performance
In 2020, Apple launched the M1 chip, which came with better CPU and graphics performance as well as battery efficiency compared to its predecessors. A few months later, in 2021, Apple's announcement unveiled M1's more powerful successors, the M1 Pro vs. M1 Max chip models. These breakthrough chips, which power the 2021 MacBook Pro laptop models aren't only similar in some ways, but they also have some key differences worth noting.
There is no arguing about the M1 Pro and M1 Max being an improvement over the M1 chip. These chips are available in Apple's MacBook Pro 14-inch 2021 and the MacBook Pro 16-inch 2021 laptops. The M1 Pro chip is the default on both laptop models. You can upgrade to the M1 Max when you pay extra.
Undoubtedly, the M1 Max is the more powerful of the two chips, but that's not to say that the M1 Pro lags too far behind. Perhaps the biggest question in the M1 Pro vs. M1 Max debate lies in whether or not you need the added features and boosted power the latter offers. Of course, this depends on what you are looking for and how you will be using your laptop.
Not sure which of the two is most suitable for your use? Read on for an in-depth analysis of the differences between M1 Pro and M1 Max chips, which should provide insights on which to pick.
M1 Pro Vs. M1 Max: Side-by-Side Comparison
What are the key differences between the M1 Pro and the M1 Max chip models? See the overview as tabulated here.
| Characteristic | M1 Pro | M1 Max |
| --- | --- | --- |
| Release Date | October, 2021 | October, 2021 |
| CPU Cores | Up to 10-core CPU | 10-core CPU |
| GPU Cores | Up to 16-core GPU | Up to 32-core GPU |
| Memory Bandwidth | Memory bandwidth of up to 200GB/s | Memory bandwidth of up to 400GB/s |
| Unified Memory Support | Supports up to 32GB of unified memory | Supports up to 64GB of unified memory |
| Video Encode Engine | Single video encode engine | Two video encode engines |
M1 Pro Vs. M1 Max: What's the Difference?
Each of the two chip models is with merit. This section outlines the features and major differences between the M1 Pro and M1 Max chips and how these differences translate into real-world performance.
CPU Architecture and Performance
Both the M1 Pro and M1 Max are Systems-on-chips (SoCs.) This means that the CPU and GPU are integrated, such that they draw from the unified RAM. This integrated design delivers higher efficiency and lower latency. Another critical element of the chip architecture is that both have a 16-core neural engine and use 5-nanometer process technology.
The M1 Pro chip features 33.7 billion transistors, which is about twice as many transistors as there are in the M1. It has a 10-core CPU with two high-efficiency cores and eight high-performance cores. The M1 Pro has a memory bandwidth of up to 200 GB/s and supports up to 32 GB of unified memory. It is up to 2x faster than the original M1.
The M1 Max features 57 billion transistors, a number that's about 3.5 times the number of transistors on the M1 chip. It has a 10-core CPU with up to 400 GB/s of memory bandwidth, which is double of M1 Pro's memory interface. It can be configured for up to 64 GB of unified memory.
In the final analysis, the M1 Max comes out on top in terms of CPU power and performance. As a result, the M1 Pro is powerful enough to handle your needs if your everyday usage doesn't involve running programs with very high CPU requirements. The M1 Pro can easily handle high-resolution photo editing and similar demanding tasks.
Graphical Processing (GPU)
As a game developer and/or player, or video editor, you will no doubt be thrilled by the graphical processing power that both the M1 Pro and M1 Max offer. The M1 Max Pro can have up to 16-core GPU. This delivers twice as fast performance as you'd get with the M1 and is more than great for video work and basic gaming.
On the other hand, the M1 Max can have up to a 32-core GPU. According to Apple, the chip can deliver up to 4 times the faster graphics performance you can expect from M1 and twice as much as what you'd get with M1 Pro.
No doubt about it, M1 Max wins over M1 Pro, where graphical processing capabilities are a priority.
Video Editing Capabilities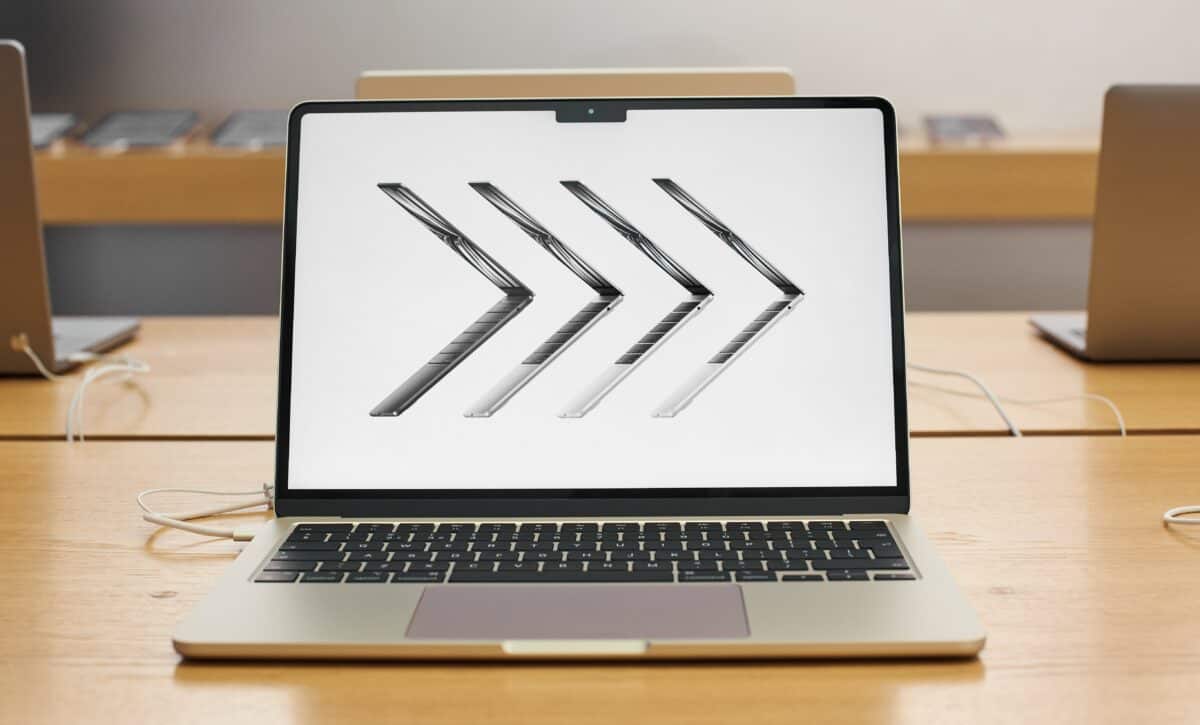 Both the M1 Pro and M1 Max chip models have some unique and great features that will make any video professional not think twice about choosing either over other options. Both have dedicated encode and decode media engines. These engines are so designed to help speed up rendering and similar video work. However, there are key differences in what video editing capabilities you can look forward to with each chip.
M1 Pro has one encode engine and one decode engine. On the other hand, the M1 Max chip has two dedicated encode engines and one dedicated decode engine. This underlying architecture means the M1 Max delivers a faster performance when it comes to video encoding.
Another factor adding to the superior performance is that the M1 Max has two ProRes accelerators. According to Apple, the M1 can deliver 20 streams of 4K ProRes video playback. On the other hand, M1 Max outshines its counterpart on the output performance, delivering up to 7 streams of 8K ProRes video playback.
The M1 Pro display engine drives or supports two external displays, while you can work with up to 4 external displays with the M1 Max.
In the final analysis, you will get better performance for video editing muscle with the M1 Max than you would with the M1 Pro.
M1 Pro Vs. M1 Max: Must-Know Facts
Both the M1 Pro and M1 Max have the same basic architecture
Both have up to 10-core CPUs with 8 performance cores and 2 efficiency cores
Both chips are designed to maximize battery life
M1 Pro has 16-32 GB unified memory support against M1 Max's 16-64 GB unified memory support.
At 400 GB/s, M1 Max's memory bandwidth is twice that of M1 Pro, which is up to 200 GB/s
M1 Max is more powerful for video editing and output performance
M1 Pro Vs. M1 Max: Which One Is Better? Which One Should You Choose?
No doubt about it, both the M1 Pro and M1 Max are superior and deliver improved performance across different fronts compared to their predecessor, the M1. Therefore, looking at the features and pros that each offers, you can make an informed decision on which of the two to choose.
Get Yourself a MacBook Pro with the M1 Pro Chip if….
You will be using it for daily tasks and office-related work. Additionally, it's a great option if you do some light gaming. The M1 Pro delivers quite impressively and isn't only powerful but also very power-efficient. Therefore, you can run multiple demanding apps and programs without running into performance issues.
Get a MacBook Pro with the M1 Max chip if…..
You require high raw power for heavy-duty software development, gaming, and video editing. After testing real-life performance, M1 Max's advantage is apparent, and there is no doubt about how better suited it is for video editors that require advanced editing software.
Similarly, suppose you are a software developer working with multiple heavy workloads. In that case, the M1 Max is more than up to the task, even for data compiling and other more resource-intensive functions.
Again, if you are looking for a future-proof machine, consider using a MacBook Pro with the M1 Max chip. This has nothing to do with the expected longevity of the laptop but the expected performance of the powerful M1 Max model, which will more than likely perform better even with newer programs.
Pricing Overview
There is a significant difference in price between the base M1 Pro MacBook Pro and the base M1 Max MacBook Pro. Amazon lists the price of the base M1 Pro MacBook at $2499, while the latter goes for $3499. In fact, with such a huge difference, you will want to be sure that you need the more powerful and expensive M1 Max model.
The Final Verdict
The M1 Pro and M1 Max are upgrades from the original M1 chip. The two have more CPU and GPU cores, greater and faster memory, and a host of advanced capabilities.
For all their similarities, fundamental differences exist between the M1 Pro and M1 Max's features, capabilities, and pricing. Actually, these differences set apart one from the other in their usability and suitability for different people.
To summarize, most people, professionals included, would find that the M1 Pro model is more than capable of meeting all their requirements. Many users in this category will not even utilize the model's full potential. On the other hand, the extra power and expanded performance capabilities the M1 Max model offers are beneficial for another category of users. In this category are software developers and video editors that will benefit greatly from M1 Max's ability to handle GPU-intensive tasks and workflows and superior video performance.
The image featured at the top of this post is ©D_Zheleva/Shutterstock.com.