Key Points
Luke Nosek is an entrepreneur born in Poland in 1975.
He is most famous for co-founding PayPal.
Nosek also started an angel investing company called Founders Fund, launched Gigafund, and was one of the first investors in SpaceX.
Who is Luke Nosek?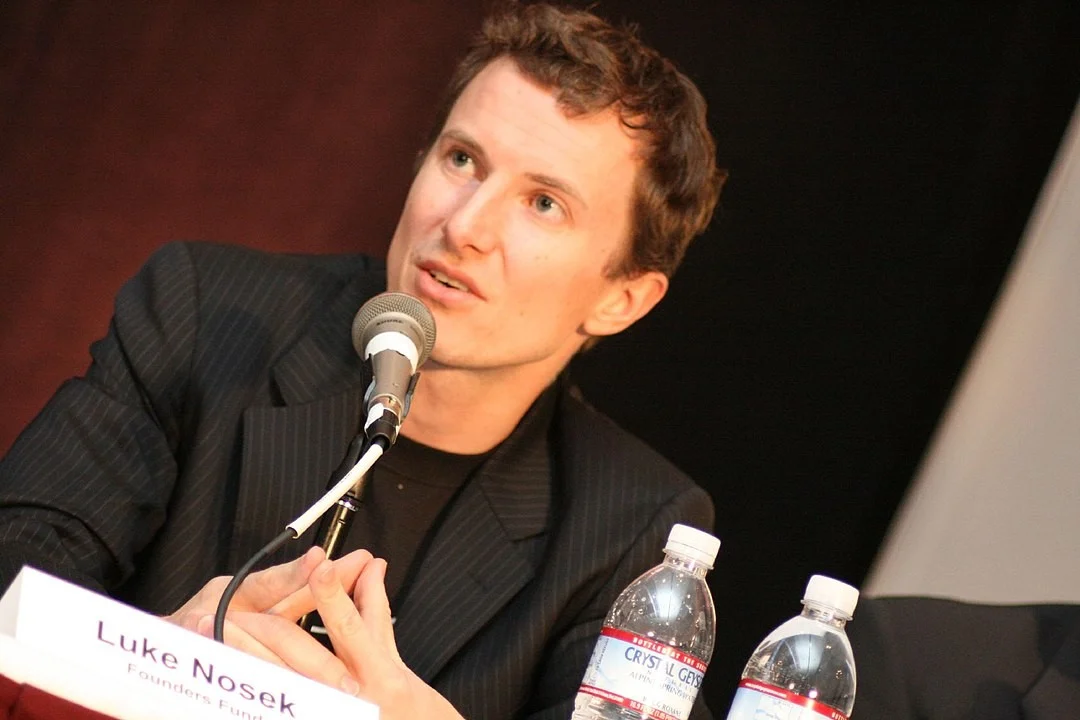 Luke Nosek is a Polish-American entrepreneur and venture capitalist known primarily for being one of the co-founders of PayPal. After graduating from the University of Illinois at Urbana-Champaign, Nosek worked briefly for Netscape before starting PayPal with Peter Thiel and Max Levchin. Nosek was PayPal's vice president of marketing and strategy until the company sold to eBay in 2002. Since then, Nosek has worked as a venture capitalist at Founder's Fund and Gigafund, emphasizing investing in tech startups and other innovative companies. Nosek also has a reputation as a futurist, especially for his interest in cryogenic suspension.
Quick Facts
Full Name

Luke Nosek

Birth

December 27, 2021

Net Worth

Unknown

Awards

University of Illinois Urbana–Champaign Young Alumni Achievement Award
University of Illinois Urbana–Champaign Alumni Hall of Fame

Children

NA

Nationality

Polish; American

Place of Birth

Tarnów, Poland

Fields of Expertise

["Entrepreneurship","Venture Capital Investing"]

Institutions

University of Illinois at Urbana–Champaign

Contributions

PayPal, Founders Fund, Gigafund
Early Life
Luke Nosek was born in Tarnów, Poland, in the late 1970s and emigrated to the United States in the 1990s to attend classes at the University of Illinois at Urbana–Champaign. After graduating with a B.S. in Computer Science, Nosek moved to California and worked as an evangelist for Netscape before co-founding PayPal with the fellow University of Illinois at Urbana–Champaign graduates Peter Thiel and Max Levchin, along with other early employees.
Career
Although Luke Nosek is arguably best known for his role as one of the co-founders of PayPal, he actually has a long and successful business history, even prior to the invention of PayPal. Let's look at his career in more detail below.
SponsorNet New Media, Inc. (1994-1995)
Nosek's first entry into the world of tech startup entrepreneurship was an advertising company called SponsorNet New Media, Inc, founded by fellow University of Illinois Urbana–Champaign student and eventual PayPal co-founder Max Levchin. Nosek was involved with the company while both he and Levchin were still students, attempting to earn money through the creation and sale of advertising banners for websites on the early web. The company was a failure, and neither Nosek nor Levchin made anything from it throughout its entire operation.
Netscape (1997-1998)
After graduating from the University of Illinois Urbana–Champaign with a B.S. in Computer Science, Luke Nosek moved to California, where he worked as an 'evangelist' for the web browser and computer technology company Netscape. Although there are no specific details about what Nosek did while at Netscape, the evangelist role was typically one that involved getting investors, consumers, and other stakeholders excited about the possibilities offered by the Netscape browser or other technologies being developed by the company, such as JavaScript (See also: JavaScript vs. Java).
PayPal (1998-2002)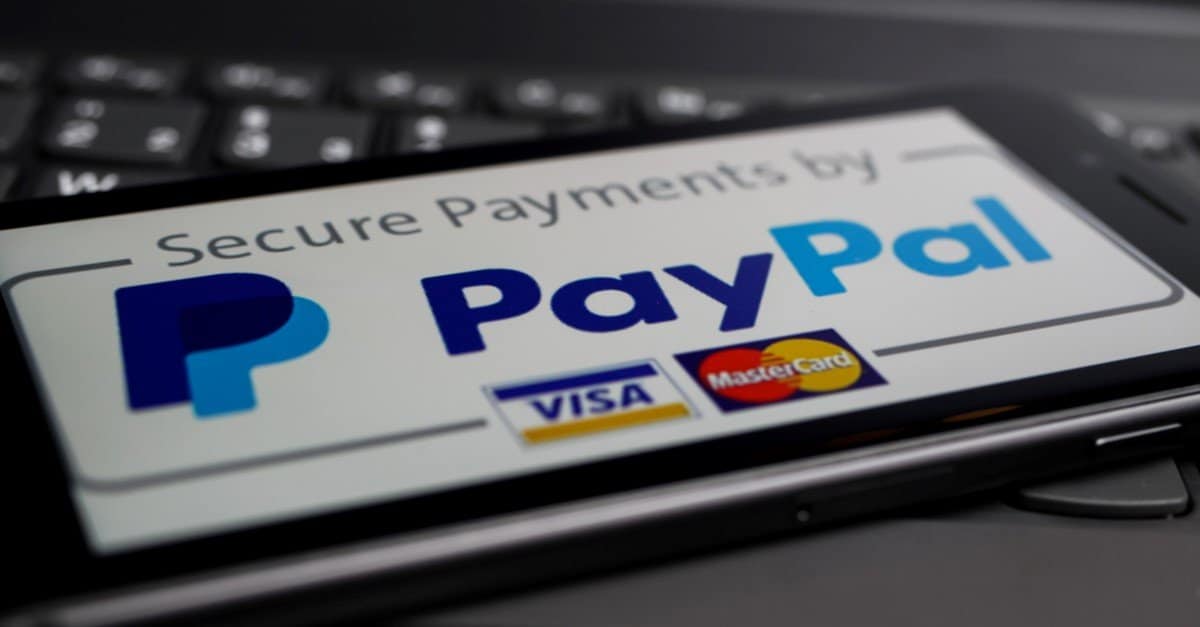 In 1998, Nosek left Netscape to found a new company with some friends he knew from his university days, among them Max Levchin and Peter Thiel. This company, initially named Confinity, would soon rebrand itself to PayPal after its most successful product, a web-based payment system. While at PayPal, Nosek was the vice president of marketing and strategy. In this role, he was responsible for seeking out initial investors and helping with product design, as well as other roles. Nosek was highly effective at his job, playing a key role in increasing the company's finances and personally creating several of the things that helped PayPal stand out from its competition, including its PayPal bonus program and the "instant payment" functionality used by the website, both of which were significant factors in the company's profitability.
When PayPal sold to eBay in 2002 for $1.3 billion, Nosek stepped down from his role and decided to travel the world for a while. Although he did not stick around at PayPal or immediately go on to other work, he stayed involved as an angel investor during this time. Nosek is a well-known member of the so-called PayPal Mafia, the group of founders and influential early employees at PayPal who became hugely successful and massively wealthy from their work as entrepreneurs, investors, and technology developers. Other members of the PayPal mafia include Elon Musk, Peter Thiel, Max Levchin, and Ken Howery.
Founders Fund (2006-2017)
In 2006, Nosek returned to Silicon Valley. However, rather than focusing on developing new products and technology on his own, Nosek co-founded an investment company called Founders Fund with fellow PayPal cofounders Ken Howery and Peter Thiel. The new firm's approach to investment was aggressive and sometimes controversial, as they described in a lengthy manifesto called "What Happened to the Future," but with investments in the early days of Facebook and to other successful Silicon Valley startups, it's hard to say it was a failure.
Gigafund (2017-present)
In 2017, Nosek stepped down from his role as a founding partner of Founders Fund to start a new investment company, this one called Gigafund. Similarly to Founders Fund, Gigafund strongly believes in the power of technology to make the world a better place. Instead of limiting its focus to technology startups, however, Gigafund has a more futuristic outlook. As the firm's website puts it, they back "ambitious and transformative" founders with a long-term vision rather than those who want to quickly develop and sell a company to the highest bidder. As part of his investment work through Gigafund, Nosek sits on the boards of SpaceX and ResearchGate.
What Is Luke Nosek Known For?
PayPal
Luke Nosek is known primarily as one of the co-founders of PayPal. That means he was present at PayPal from day one, along with other influential figures like Max Levchin, Elon Musk, and Peter Thiel. Nosek served as the company's vice president of strategy and marketing from 1998 until his departure after the company's sale to eBay in 2002. While at PayPal, Nosek solicited funding and created two of the new product's major features, its "instant payment" functionality, and the PayPal bonus program.
As a Futurist
Like several other members of the PayPal Mafia, Luke Nosek has a reputation as a futurist or someone who firmly believes in advancing futuristic technology. This can be seen in his role as the first institutional investor in Elon Musk's SpaceX, as well as through his interest in cryonic suspension, where a person's corpse is frozen after their death and theoretically revived in a distant future that can bring them back to life. Nosek has signed up to be placed into cryonic suspension after his own death and convinced fellow PayPal co-founder Peter Thiel to do the same.
Luke Nosek: Personal Life
When not investing and managing funds through Gigafund, Nosek is known to be an avid practitioner of yoga. According to a Forbes profile of the entrepreneur, he meditates daily and goes on several yoga retreats a year. Nosek is not known to be romantically involved with anyone at present, and no information is available about whether he has a wife or other long-term partner, or any children.
Luke Nosek: Awards and Achievements
In 2011, Nosek received the Young Alumni Achievement award from the University of Illinois Urbana–Champaign for his "visionary innovation" and "outstanding leadership" in web and other high-tech enterprises. Nosek has also been entered into the university's alumni hall of fame.
Luke Nosek Published Works
Although Luke Nosek has not published any books or other full-length works, he did help author one lengthy publication while at the Founders Fund. Titled "What Happened to the Future?" Written with Peter Thiel, Ken Howery, and other Founders Fund partners, the manifesto describes problems with venture capitalism in the mid-2000s and how to resolve them. Considered somewhat controversial for its aggressive approach to investment, the manifesto is an important essay to read for anyone interested in studying contemporary venture capitalism and the silicon valley.
Luke Nosek Quotes
"If genetic research doesn't seem to have lived up to its therapeutic promise, it's because sequencing is just too slow and expensive."
"Technology is a way to help everybody on the planet."
"Great companies founded for a long-term purpose, such as Google or Facebook or SpaceX, may do more good in the world than any other vehicle that we have."
"As I became a venture capitalist, it's almost like I went to the dark side for a while."
"You make a bet on the technology. Sometimes you are wrong, and the technology doesn't work. Other times it works, and millions of people are thrilled."
"Cryonic suspension is less than the cost of having a cup of coffee a day in Palo Alto. It's cheap if you think there is any chance it will work."
The image featured at the top of this post is ©Brian Solis, CC BY 2.0, via Wikimedia Commons.